When you become a sponsor at St Jude's, you become a key part of a student's amazing educational journey.
Your sponsorship covers the essentials like textbooks, accommodation and meals but so much more. You become an extended part of your sponsor child's family as they are so welcoming and appreciative that you have chosen to give their child the greatest gift: an education.
Want to hear directly from one of our sponsors? Read this great blog (below) written by one of our sponsors Deborah Hewes, whose daughter Rachael volunteers at St Jude's.
In September 2012, our eldest daughter Rachael took up a volunteer position with The School of St Jude working as a photographer.  Sending her off to Africa was an exercise in faith and trust for us, and we hoped that she would be safe and happy working so far from home in a country so different from where she had grown up. Rachael loved The School of St Jude as soon as she stepped through the front gate, and immediately felt a strong bond with the children she was photographing. We heard so many interesting stories about her experiences at the school and through her beautiful photography we experienced the amazing time she was having.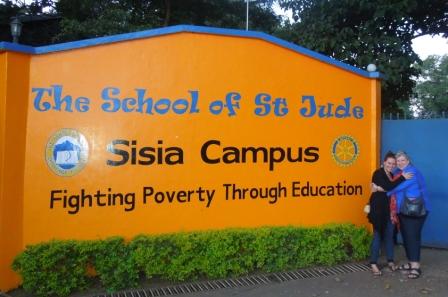 Rachael was able to explain to us exactly how the school was managed and how it stayed viable through sponsorship and donations. We were delighted that she was having this experience and we wanted to be part of it. Rachael wrote to us about a young student who she felt that we would be interested in sponsoring. She had been involved in his journey to be accepted into the school, through testing and house checks and taking his photo in his new school uniform. There was a connection with this boy that she wanted to continue and through sponsorship this would be possible. We decided to sponsor Lebahati after Rachael's recommendation. Lebahati is indeed a delightful boy and we were so happy to have met him and visit his family when had the opportunity to visit the school in May 2013.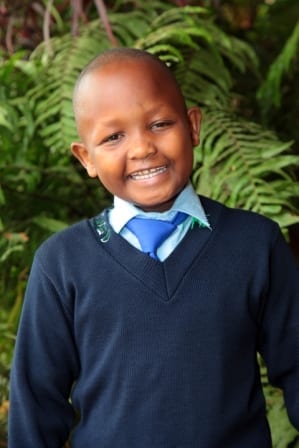 Our visit to Tanzania in May 2013 was a life changing experience for us. We were able to experience first-hand what our daughter had been telling us about the country. Having a chance to stay at the School of St Jude and meet the children, teachers and staff was truly inspiring.  We had the opportunity to meet Lebahati and visit his home and family. Lebahati is an only child and lives with his mother and Aunty.  As soon as we met Lebahati we understood why our daughter had gravitated to him. While we were at the school we had the chance to have lunch with Lebahati and his school mates and we watched them play in the playground. Lebahati is an avid soccer player and along with the other boys a very animated and exciting soccer match is held every lunch time – we watched many games while were where at the school.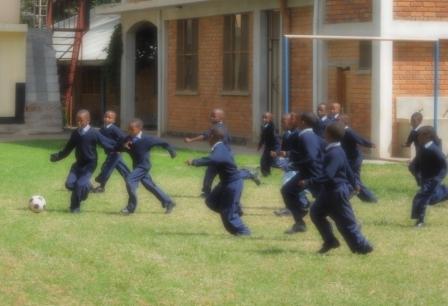 One lunch time we sat next to Salome, a friend from Lebahati's class. Salome had a magical smile and laughed at all of my antics.  She is a delightful and confident child and on enquiry we found out that she did not have a sponsor.  We decided immediately that we would like to sponsor Salome too!  So while we were there we had a chance to visit Salome's family as well. Salome is from a large family of seven children and her father is a proud tall Maasai who works as a security guard.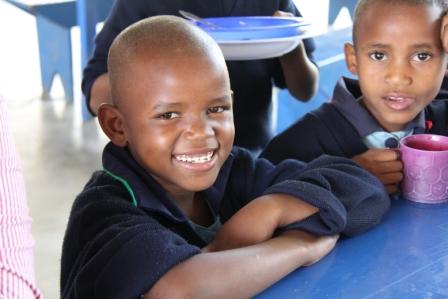 While at the school we also met a lovely teacher Juliet Mbuya. Juliet came with us as an interpreter on the home visit for Salome. Home visits can be challenging due to the language barrier, Juliet made this experience an enjoyable one for us all. Juliet is a Grade 5 Social Science teacher and we had the chance while we were at school to visit her classroom.We decided that we would like to be one of Juliet's sponsors too!
We have had many letters from both Salome and Lebahati, which are a delight to read, as well as feedback from the sponsorship department about their progress in school including their school reports. We are proud to see the awards they receive at their weekly assemblies. Recently both received DUX awards. Lebahati received a DUX award for being the best in music and Salome received a DUX award for being second in Grade 2 overall. Salome is a high achiever; we regularly get emails about her awards and successes.
We revisited Tanzania in January 2014. We wanted our other children, Rachael's younger sister and brother, Katrina and Sean, to share in the experience that we had at the School of St Jude. While there we had the chance to visit Lebahati and Salome's families again. We were delighted that Lebahati's mother, through her hard work and through collaboration with friends and relatives, were able to move from a mud brick one room home in the slum area of Arusha to bigger and better rooms. We also had the chance to give some gifts to the family as well as books to Lebahati. Lebahati loves books – especially books on birds, so the next time we return to Tanzania we hope to have some books that match his interests.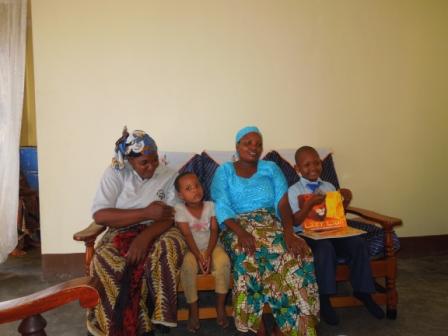 Visiting Salome we found out that her father was now a security guard at the School of St Jude so the school is helping this family in more ways than just education. Salome has a twin sister, Deborah, (my name sake) and unfortunately Deborah was unable to get into the school of St Jude, she is educated at the local government school (St Jude's has a policy where it only takes one child per family so it can reach out to a wider number of families). However, through her learning at The School of St Jude Salome is able to come home and help her sister with her school work as well as teach her English.
We truly believe that education can make a difference to alleviate poverty and we hope that our sponsorship can make a difference to Lebahati and Salome's life and that of their families and eventually the community of Arusha. We have witnessed first-hand the poverty of Tanzania and the children attending the school of St Jude are indeed from the poorest families. We are very pleased to be able to make a difference in their lives and hope to bring a brighter future for them. We have now committed to these two young children and their families and hope that they succeed in their educational journey just as my children have had the chance to have had a good education.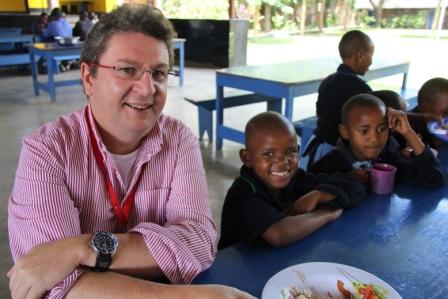 We are blessed to be part of The School of St Jude family and we will continue to be part of this family to see both Lebahati and Salome through their education. We now feel that they are part of our family too. We are also very proud that our daughter, Rachael, who took the opportunity to devote over two years of her working life to such a good cause. Without her introducing Tanzania and The School of St Jude to us I don't believe we would have ever visited Africa. Rachael is still working at the school and has moved to the sponsorship department as her photography role is now undertaken by a Tanzanian photographer. Her role is to keep in contact with sponsors and to let them know of their child's progress as well as encourage others to sponsor a child to help them out of poverty.
I hope that in some way my story and that of my daughter will inspire you to support the School of St Jude, either by donation, sponsorship or even devoting some of your time to volunteer for an amazing school who are trying to make a difference by providing an education to those living in poverty. The school of St Jude loves visitors, why don't you take an adventure and visit them I can guarantee it will change your life.
Sponsor a Student Today and Open a World Full of Possibilities
Replies