While visiting The School of St Jude for our recent graduation, Australians Julie and Kevin Smith shared their experience about sponsoring new graduate Amos and Form 3 (Year 9) Student Faith.
"We started sponsoring Faith about nine years ago. We found out about St Jude's when Julie saw a program on Australian television, Sunrise.
The same day, she said, 'look, I've got to find out more about this school' and went out and bought the book, and we had a look at what it took to be a sponsor," Kevin explained.The Western Australian couple also started sponsoring Amos when he began at St Jude's in Form 1.
"It's been a great experience watching them grow, we've seen the school grow as well from those fairly humble, small beginnings. We've thoroughly enjoyed it," Kevin said.
"This is the second time we've visited the school. In fact, this time we've spent lots more time with them then we did the first time, which has been really nice," Julie said, explaining that staying at the same campus has allowed them all a great opportunity to build their relationship, even with Amos' parents.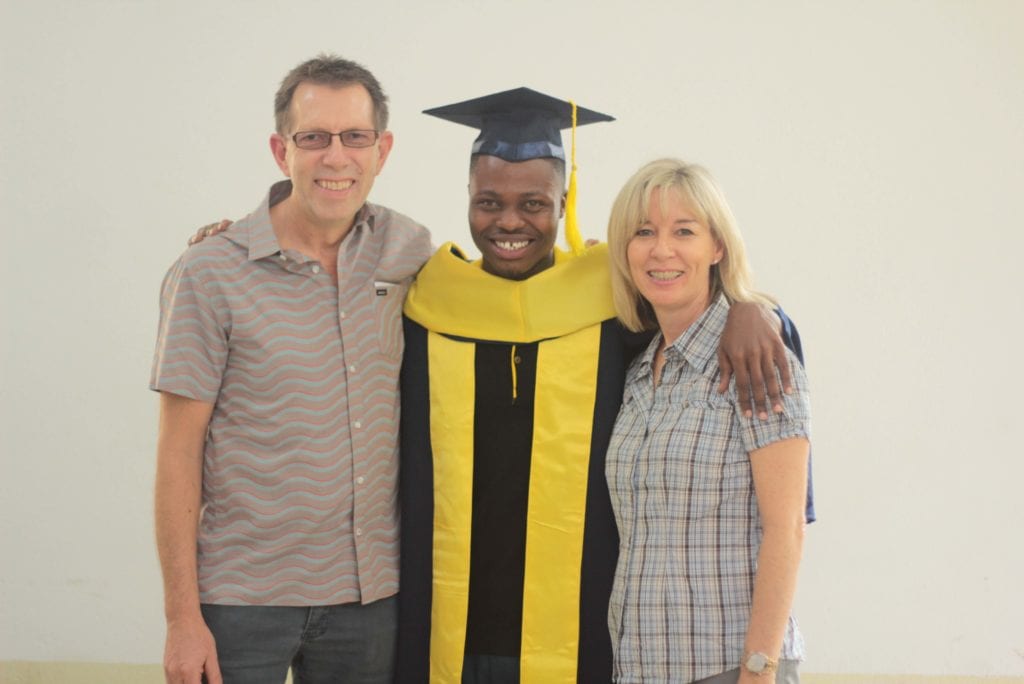 As parents with two daughters of their own, it's clear that Kevin and Julie also hold their student sponsorship relationships very close to their hearts.
"I think we get a lot more back than what we give. It's really lovely to see (Faith and Amos) grow and to know that you're helping someone that may not have been able to do this. They don't have the opportunities here, and we come from such easy backgrounds so to help someone, make it easier for them, is very satisfying," Julie said.
"We have their pictures alongside our girls' pictures on the kitchen counter - they're just part of our family. One big, happy family," Julie said.
"When we first started sponsoring, our girls were much younger, they were still teenagers themselves," Kevin said, adding that their daughters would excitedly open and read the letters from Faith and Amos.
"It's really benefitted our children, because they have a very easy life," Julie said, laughing.
"Although they don't correspond directly with these two, they certainly know about all the letters that I get. I quite often read the lovely letters we get from the children, and Faith's quite good with her drawings as well.
"We also get letters from the girls in the boarding house, so our girls get to see all of that. Of course, we've told them everything about the school and how wonderful it is.
"They're quite aware now how lucky they are, with the life that they've had. We would love to bring them and shown them, but they're both adults now and they have jobs, but hopefully one day we'll be able to bring them."
It's clear, as the four of them sit comfortably in conversation on a sunny Tanzanian afternoon, that the Smith's visit has been mutually beneficial.
"Being sponsored by Julie and Kevin is such an amazing opportunity, so I really appreciate that. I am so happy I will be together with my sponsors and my parents for this very special day (graduation). I think it's going to be amazing, it will be wonderful," Amos said with a grin.
"In Tanzania, the education system is very different and it is very hard. In public schools, the situation there is very hard. There is a lack of resources, such as books and teachers, but here at St Jude's the situation is a little bit different.
"For example, in studies, we have enough books so you can study very easily, and the school also has got a very big library where there are many different kinds of books.
"The school also has other resources such as computers where you can go and research different information, so at St Jude's the education system is very improved compared to government schools. I am very happy to be in such an institution that cares about education."
"It's so interesting to be sponsored – they have been sponsoring me since I was at prep and Grade 1, they give me challenges and I'm proud to be at St Jude's. It's really fun," Faith added, a shy smile spreading across her lips, as her eyes flick over to Julie and Kevin.
Later that night, during a student-held variety concert, Kevin and Julie watched Amos demonstrate one of his passions – dance.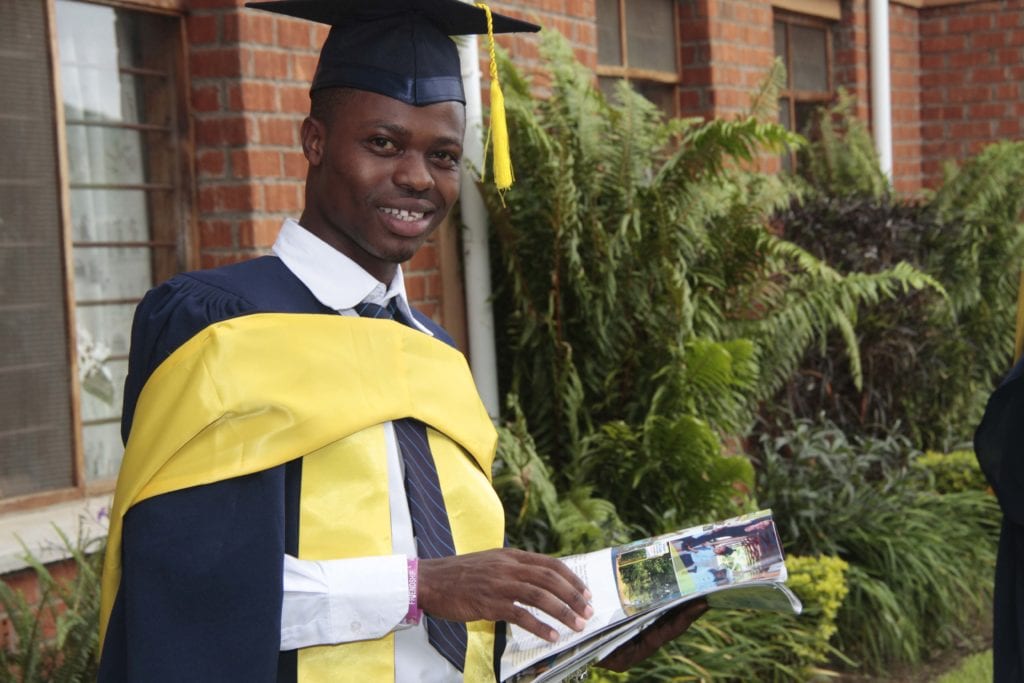 "I like dancing, I like to do artworks, I mean drawing cartoons, playing soccer and singing," he said.
Julie said she was pleased the couple could mate it to Tanzania to witness Amos graduate from Form 6.
"We're so happy to be here for graduation and to see (the Form 6's) come to the completion of their secondary schooling," she said.
"It's also wonderful to know that they're going to continue on and that we can hopefully continue to support them to fulfilling their dreams - Amos has some wonderful dreams and some great plans to get to those dreams, and they're all very positive and happy about what they're doing."
Replies