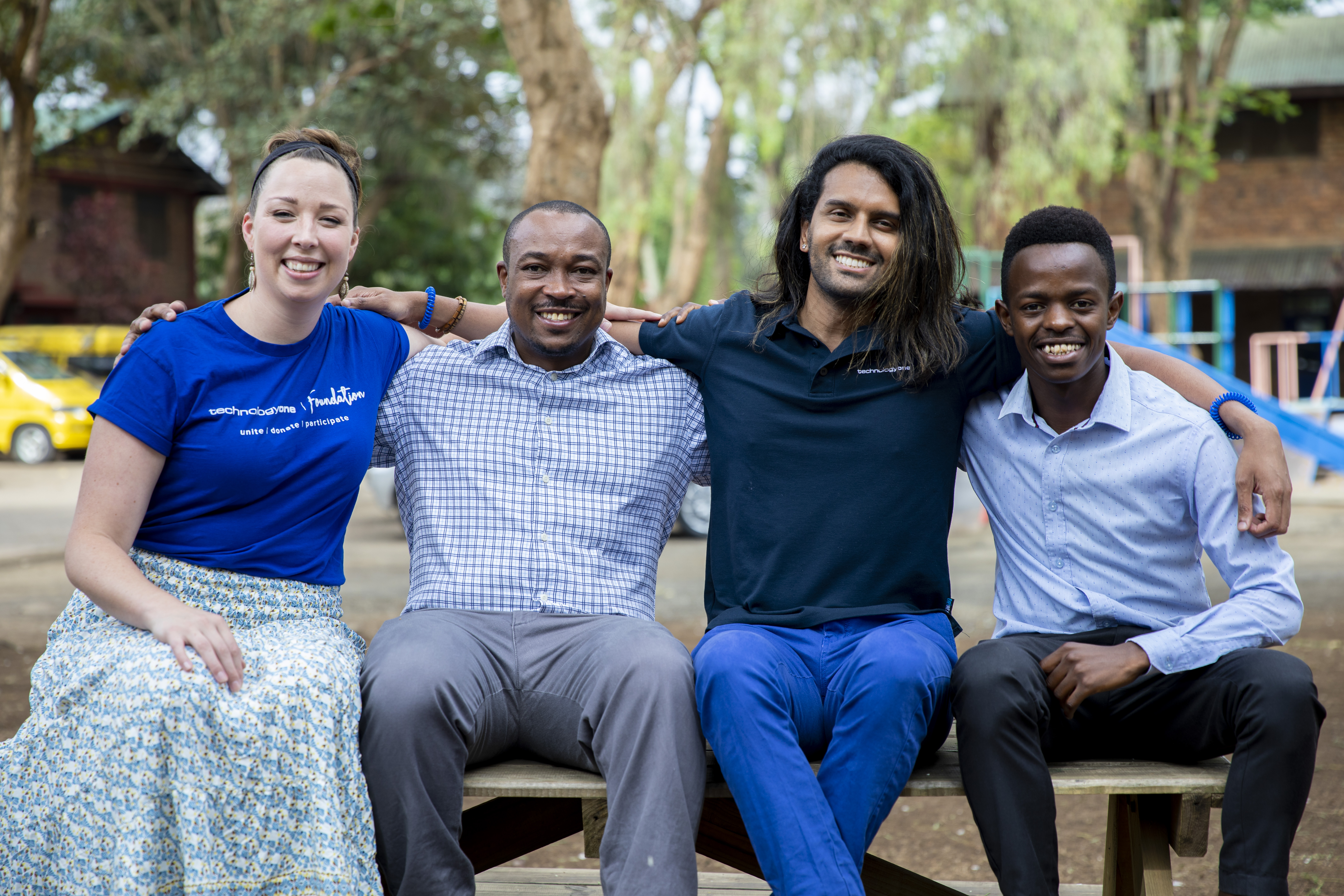 The School of St Jude is privileged to have modern computing and information technology facilities. From financial management systems and human resource solutions to help students and staff improve their English, technology is constantly in use at St Jude's.
All of this is possible because of generous supporters, including TechnologyOne, an Australian software company.
"TechnologyOne is a software company based in Brisbane, Australia," explains Robin, a software engineer at TechnologyOne. "Our software helps organisations and businesses manage day-to-day activities such as accounting, procurement, and student management," he adds.
Although TechnologyOne is primarily a software company, it takes social responsibility seriously and is committed to making a difference for underprivileged and at-risk youths in communities. So when St Jude's inspirational story of empowering future Tanzanian leaders with quality education reached TechnologyOne, they quickly joined hands in support.
"We have a dedicated charity program at TechnologyOne called TechnologyOne Foundation," explains Melissa, of TechnologyOne. "The Foundation currently supports nine charity partners and St Jude's is one of them," she adds.
As a Foundation Champion at TechnologyOne, Melissa organises fundraising activities for charity partners. Over the years, TechnologyOne Foundation has come up with creative ways to raise funds and support for St Jude's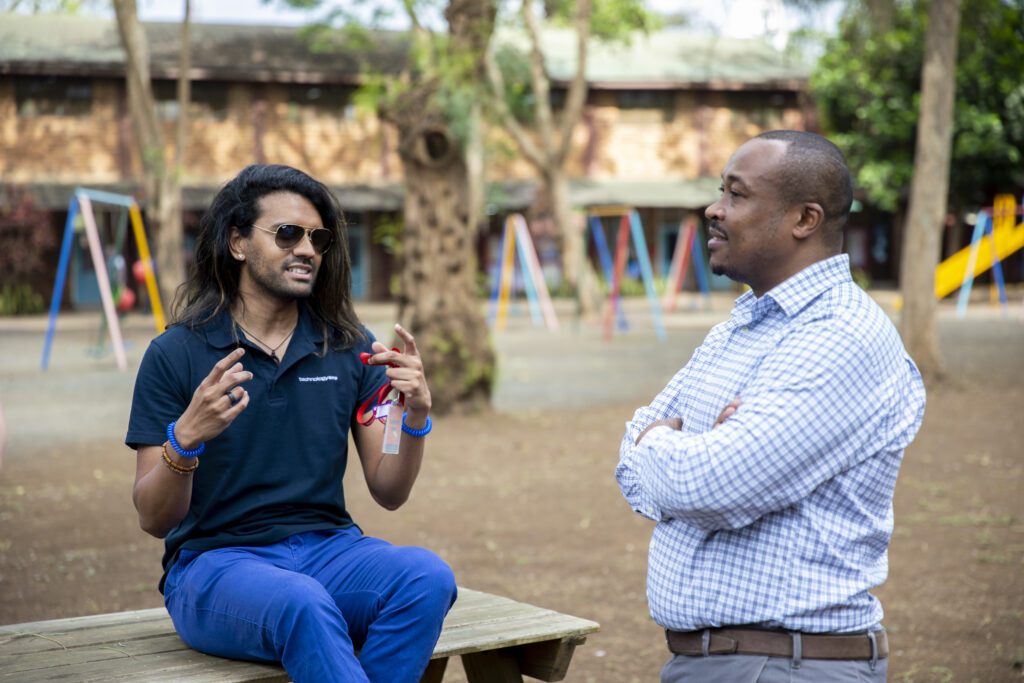 "One of our popular fundraising campaigns is the triathlon," explains Melissa. "In a triathlon, participants complete a series of three sports which involves a 1500m swim, 40km bicycle ride, and a 10km run," she adds.
This year's donation from TechnologyOne helped purchase 60 laptops for new staff, allowing them to work efficiently. Furthermore, TechnologyOne employees conducted their own fundraising for a new jungle gym at St Jude's, a donation which the software company then matched!
Over the years, TechnologyOne has donated software that has become indispensable at St Jude's, assisting with budgeting, forecasting, database management and supply chain management.
"Software programs from TechnologyOne have helped simplify a lot of processes," says Noel, Assistant Team Lead of Corporate Applications at St Jude's. "Tasks that used to take hours can now be done in a few minutes," he explains.
Corporate Applications is a special division of Information and Technology (IT) at St Jude's which is dedicated to researching, incorporating, and customising technology to school requirements.
"Technology is always evolving, and so should we," says Noel. "Mastering technology is crucial for students if they are going to develop innovative solutions in the future," he elaborates.
There is a strong emphasis on technology at St Jude's. All students attend weekly computer classes, which include a special IT curriculum, typing lessons, and a program for learning English called ESL (English as a Second Language). Additionally, students have the option to learn programming as an extracurricular club to further nurture their interest in technology.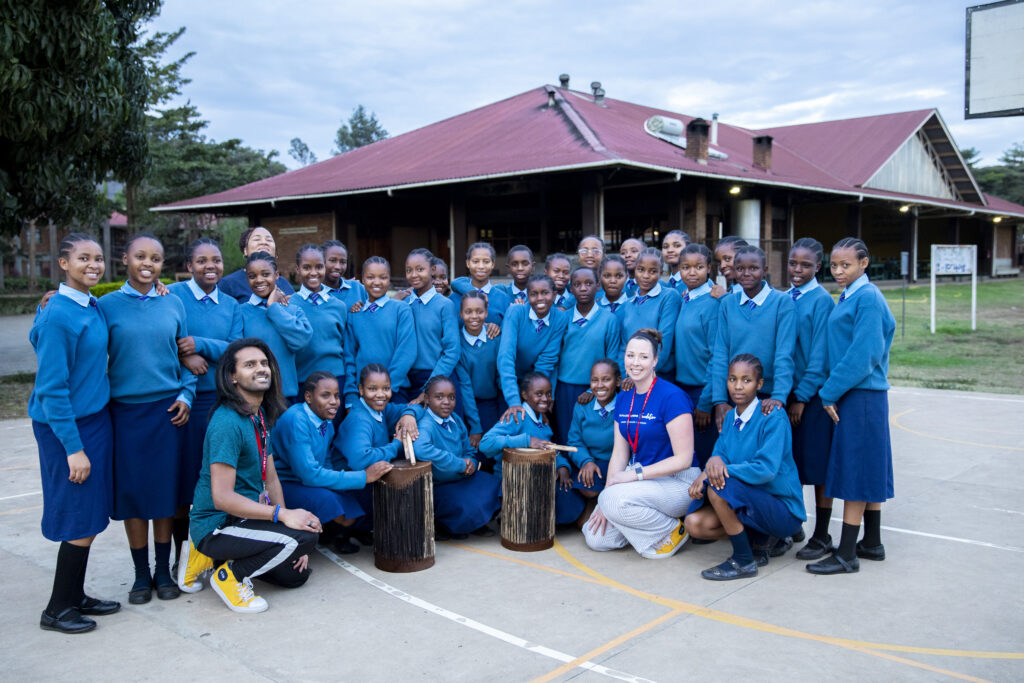 Melissa and Robin visited St Jude's this year as part of TechnologyOne's charity program. It was the first time in Tanzania for both of them and the experience was eye-opening.
"Everything from the art, music, dances, and academics is phenomenal," says Robin. "It is truly fulfilling to be supportive of what happening here," he adds.
TechnologyOne has been supporting St Jude's since 2014. Their support helps St Jude's equip students with 21st century skills in science and technology to lift their communities out of poverty. In an ever-changing world, TechnologyOne's partnership with St Jude's facilitates a necessary and timely technological evolution for Tanzania's future leaders.
Your support equips future Tanzanian leaders with the right skills and facilities to develop innovative solutions for their communities. Donate today! 
Replies