In 2010, Brian, a Rotarian from New Zealand, first visited St Jude's in 2010 on a Rotary tour of Tanzania. The visit had such a profound impact on him that he and his wife, Shona, decided to sponsor Upendo, a current Form 6 student.
Eight years later, Brian returned to St Jude's with Shona, their two daughters, Amy and Anna, and son-in-law, Toby.
Also joining the family were 13 representatives from the Rotary Club of Stortford Lodge. The club began sponsoring academic scholarships in 2011, and finally, members of the club had the chance to see firsthand the impact their support is having on so many Tanzanian students.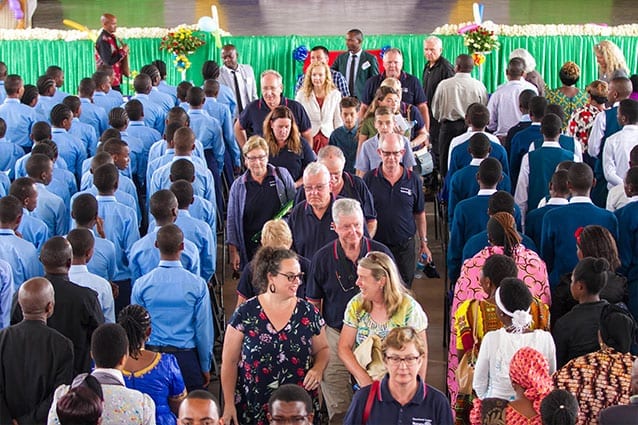 Their two-week visit coincided with Form 4 Awards and Celebration Day, with Brian representing Rotarians as our Guest of Honour at the event.
"I have been waiting to return to St Jude's for eight long years," Brian shared with the audience.
"Since I was here in 2010, it is clear that Tanzania is making progress. There are more tar roads, and more traffic travelling along them. There are motorcycles, lots of new buildings. What hasn't changed, though, is the need for education."
"What also hasn't changed is the welcoming, friendly and proud people of this school and of Tanzania. Everywhere we go to talk to people, they smile at us. What is even more apparent to me from this visit, is that The School of St Jude is one of the best schools of its kind in Tanzania."
"Education will lay the foundation for your success, and the values will guide you through the rest of your lives."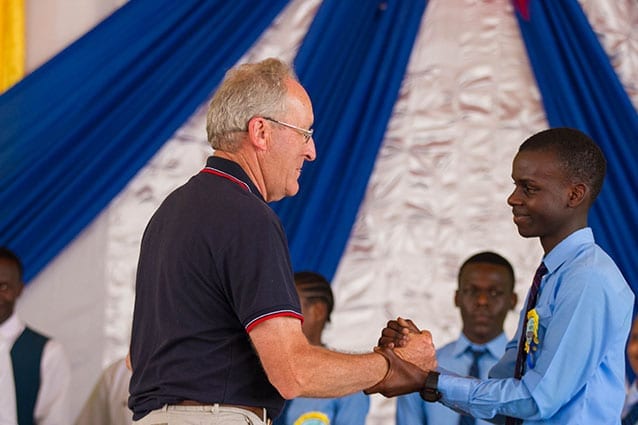 Amy and Anna, Brian's daughters, were equally impressed by the school their parents have supported for so many years, expressing a shared desire to use their medical skills as members of the Health Check team in coming years.
"I am a theatre nurse and my sister, Amy, is a clinical nurse. I'd love to spend the next year refining some of my training and skills, and hopefully in years to come, we'll both return for the annual Health Checks," Amy shared.
"Upendo's scholarship has been sponsored by our parents for eight years. She's been a part of our lives, Mum and Dad photocopy the correspondence we receive from her."
"Dad gave the whole group a good idea of what to expect from the visit, but nothing could fully prepare us for the wonderful welcome from students doing cultural dances as we arrived at the airport, or for experiences like visiting a student's home."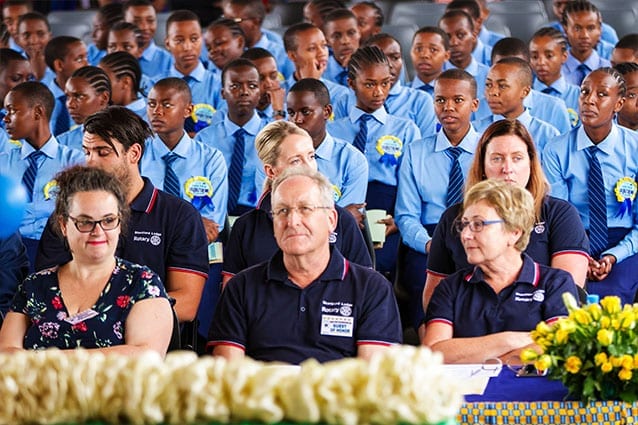 "When you go on a home visit and you see where these students come from, what they have overcome, and how generous their families are to welcome us as guests, it blows you away," Amy explained.
Amy smiled, recalling a particular comment made by a Rotarian during the group's school tour with Founder, Gemma Sisia.
"One of the Rotarians is named Brian, same as my Dad, and he said to Gemma, 'they have medication for malaria and vaccines for typhoid, but is there anything that can get the St Jude's bug out of your system?'"
"This trip will continue to have an impact on all our lives. All of us are walking away with even more of a desire to make a difference," Amy said.
The Rotary Club of Stortford Lodge is helping to change lives.
Why not visit St Jude's and catch on to the 'St Jude's bug'!
Replies