Quotes translated from Swahili
St Jude's students are renowned for their aptitude and potential to emerge as the future moral and intellectual leaders of Tanzania. The School provides a platform for students to step up, work hard and utilise their skills. However, for many students, their primary influence and motivation for success, is the wellbeing of family.
The parents and caregivers of our students are usually the people who miss a day's work to bring them to St Jude's on Student Selection and Uniform Days, with the belief that their child is uniquely deserving of an opportunity to thrive academically. They volunteer at St Jude's for special occasions. Some become dedicated members of the Parents Committee. They are grateful that a stranger believes in their child's potential so much, that they'd make it possible through ongoing, generous financial support.
Liberia is a single mother whose life has been changed through her daughter's opportunity to attend St Jude's.
Elizabeth, currently in Form 5, entered Standard 1 at the School in 2007. When Elizabeth's father abandoned the family a year earlier, Liberia was left to support Elizabeth and her older brother, Martin, by making uji — a maize-based porridge — for a local nursery school. The family lived in a small, rented house made of mud and sticks.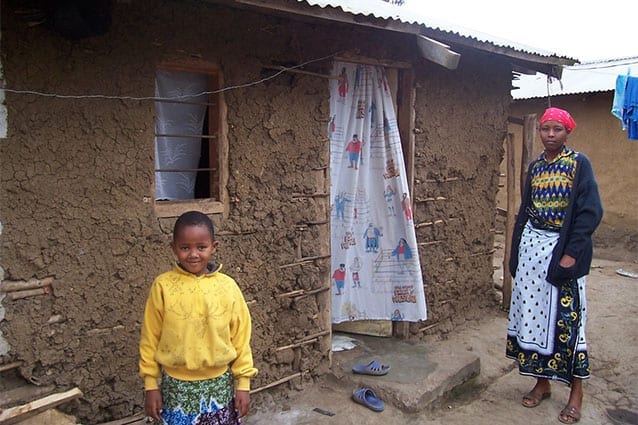 Alleviation of financial pressure thanks to Elizabeth's academic scholarship at St Jude's has meant that, a decade later, the family has gone from strength to strength.
"Our family has leapt to a better life. Elizabeth's enrollment in St Jude's meant I was able to save every penny that I earned for the last 11 years to buy a block of land, on which I have built a house for my children," said Liberia, who now works as a cleaner in a government school.
Elizabeth's new home is located approximately 10 kilometres from St Jude's Sisia Primary Campus. To reach it, she must cross a fast-flowing creek and climb a steep hill. The house has no plumbing or electricity, but Liberia fills it with love and joy.
"I still remember how exciting it was when I took Elizabeth to [St Jude's] testing day. I knew with Elizabeth's grades in nursery school, that she would be successful. I was happy beyond measure when I found out she was accepted."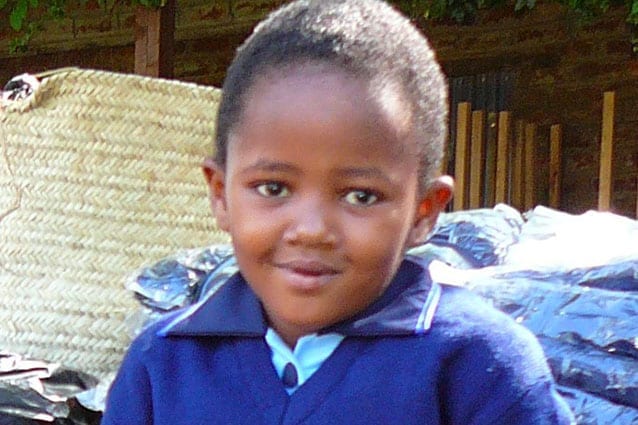 "If we had not received help from St Jude's, our lives would have been so difficult. I would have incurred expensive costs to help Elizabeth achieve her dreams and I don't think I would be financially able to sustain this family, or even get my children to go to school at all."
Liberia's infectious laugh and smiling eyes conceal the struggles of her past, as she looks towards her daughter's bright future, made possible through the gift of a free, high quality education.
"St Jude's makes it possible for Elizabeth to reach her long-term desire to be an educated woman, and above all, make her dreams come true. I don't dream of being dependent on her. All I want for her is to succeed and live a better life. To hold on to opportunities which will be fruitful for her."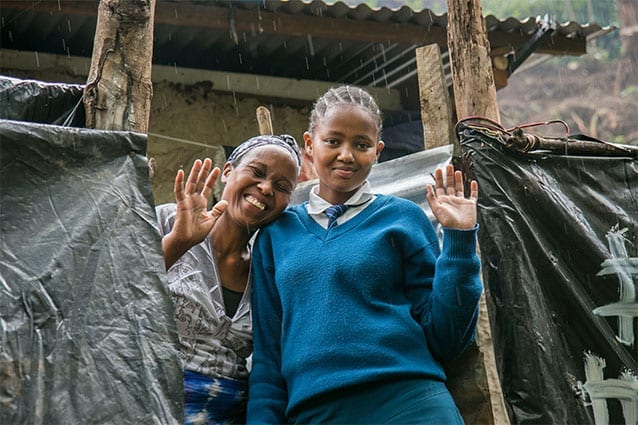 To girls and women around the world, Liberia offers poignant words of advice.
"Know your worth and understand that even though life can be tough, you must have power to make firm decisions. Do not be dependent to anyone in this world or surrender your worth to any man. A woman's worth is immeasurable in this world. Take me for an example: as a mother, I refused to disown my children when my husband left. Have faith and never give up."
When you sponsor an academic scholarship for one of our students, you create an opportunity for the entire family to prosper. Elizabeth's education is currently half-sponsored.
Sponsor a student like her and see the ripple effect on an entire community.
Replies