Glory heard it on the radio, the opportunity that would help her family escape poverty forever.
Despite battling recurrent bouts of malaria and tuberculosis, the unemployed single mother did everything she could to get her daughter Noreen to The School of St Jude, which was offering free scholarships for a high-quality education.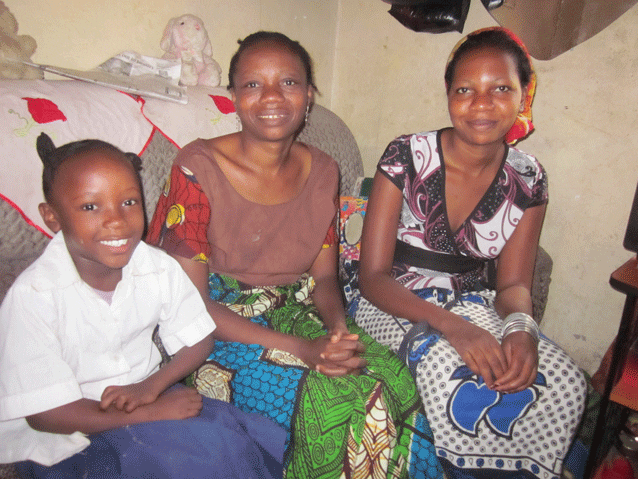 "I was very sick, but it was testing day, so I got up before the sun, dressed Noreen and started asking everyone, where is St Jude, because I didn't know," Glory said.
"We walked all day and when we got there Noreen went in the line and I just fell down on the grass and slept all morning and afternoon."
Noreen had been top of her class in her government school and passed the academic testing with flying colours.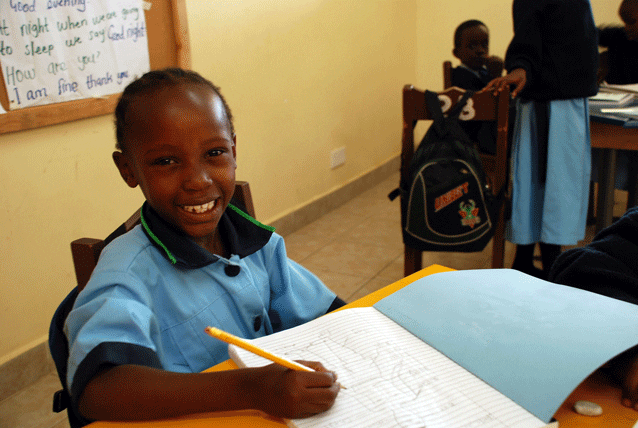 As the family had no reliable income, were living in one room and sleeping four to a bed; they qualified under the school's stringent poverty requirements.
"I was so happy when she got in, I was crying and laughing and I really say that my health was better after I got that news," Glory said.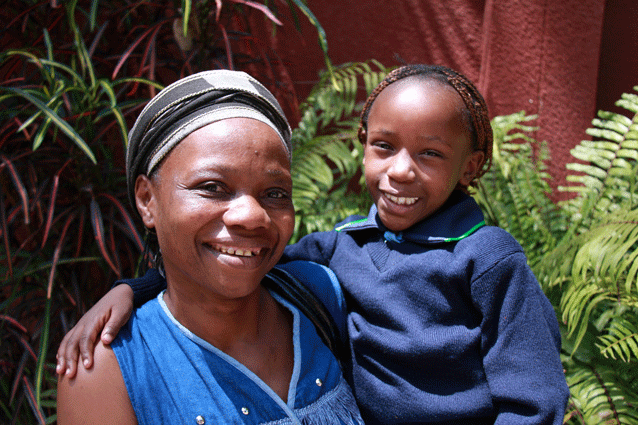 Noreen is now in Grade 6 and excelling. She is the self-proclaimed best singer in upper primary as well as an enthusiastic participant in the traditional dance club and debating.
Last year, Noreen brought home two big prizes; one for being a stand out performer in the debating competition and the other for always singing the national anthem with gusto.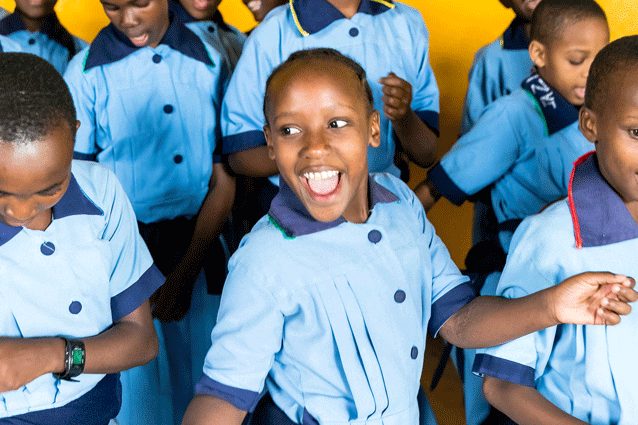 Now that Noreen is in upper primary she boards during the week at our Moivaro campus.
Boarding at St Jude's provides Noreen with a range of educational, nutritional and welfare benefits including her own bed, breakfast and dinner, electricity and running water and homework support from boarding parents.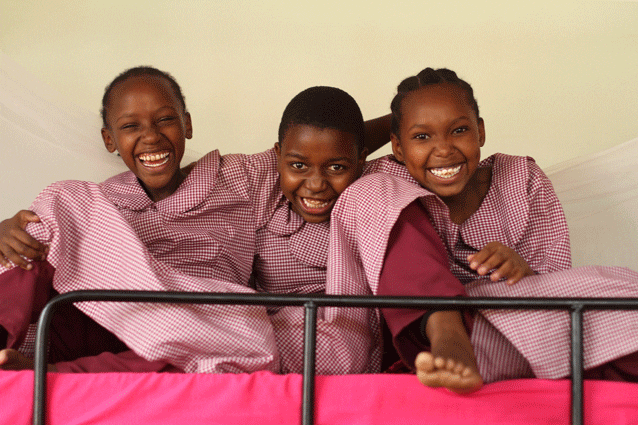 Every Friday afternoon, she takes one of our big yellow buses home to Sakina where Glory is waiting, eager to hear about what she has learned that week.
Glory says that she is happy when Noreen is home and is so proud that her young daughter is able to tutor the other, older children in the neighbourhood. She can't wait to see her graduate.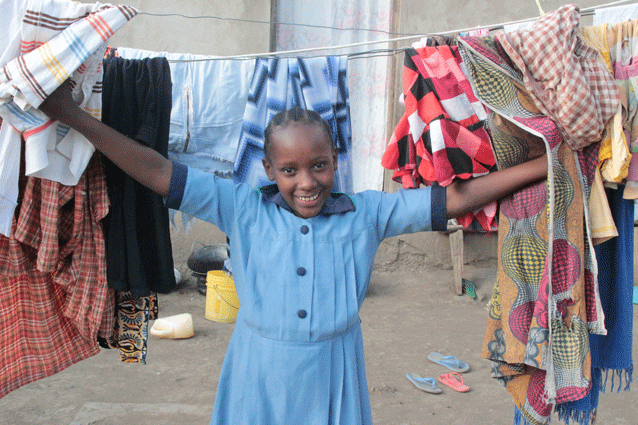 Noreen is not sure what she will do after school - with her brilliant mind, loving mum and some help from St Jude's, not even the sky is the limit.
"Probably, I will be a doctor and a businesswoman, I want to be a politician and astronaut but I know it is hard and also a photographer, just for some of the time," she said.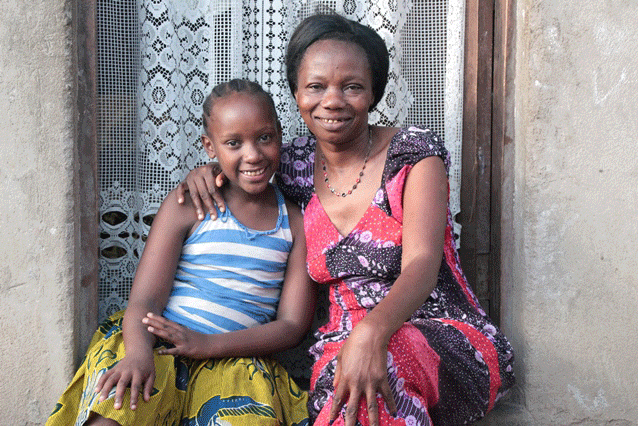 Californian garages are so 20th Century. The big tech breakthroughs of the 21st Century could come from humble homes of mud and sticks, on the outskirts of Arusha.
Samson in Grade 7 wants to be a businessman and IT entrepreneur, "bigger than Bill Gates". 
In a country with one of the lowest rates of computer ownership and internet access in the world, this is an ambition of Goliath proportions but one St Jude's actively supports.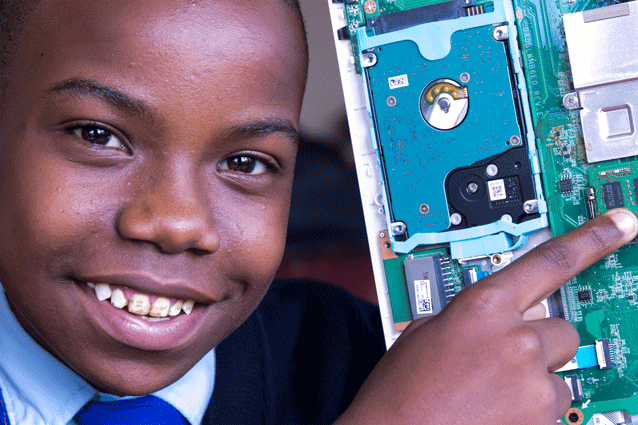 "When you know much about computers there is no end to your possibilities, like Bill Gates who took so many steps in his life, you can change the world," Samson said.
At St Jude's computer classes start from Grade 1. With students coming from the poorest homes in Arusha, it is often their first and only point of access to computers.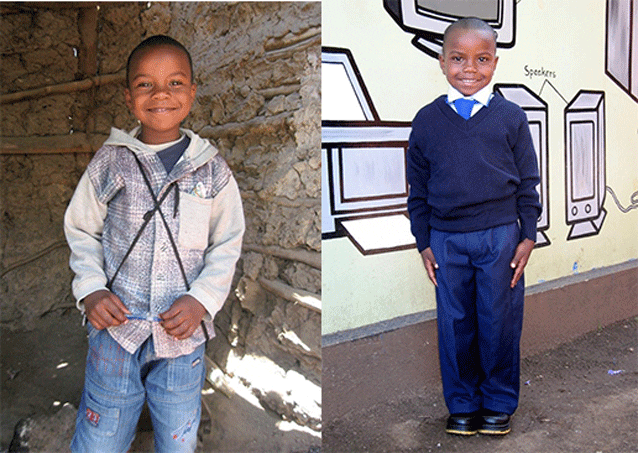 "The first time I saw a computer was at St Jude's," said Samson, whose family home does not have electricity or running water. 
"I was so excited, even though I didn't understand it, now I know how to do so many things and when I am at home I am always thinking about the possibilities of computers."
Elineema Kileo teaches computer class at our primary campus. His favourite age group to teach is Grade 1.
"When a Grade 1 student uses a word processor for the very first time and sees their words coming together on a computer, it's like magic. They want to learn everything."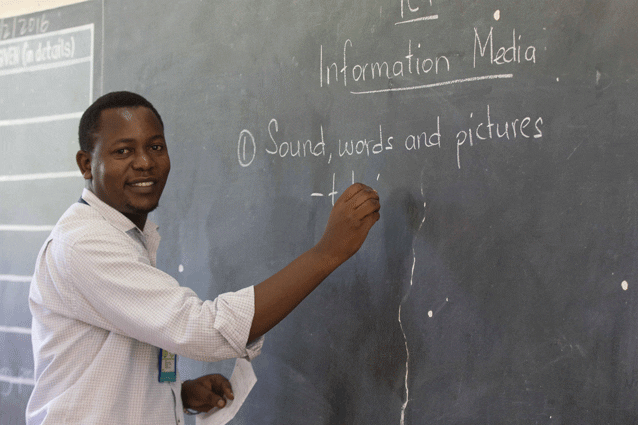 Mr Kileo points to computer literacy as instrumental to Tanzania's future development and his students' success in the changing job market.
"When you think of medicine, when you think of engineering, when you think of tourism and art; they all need computers, that's why I think computer education is very important and the earlier the better," he said.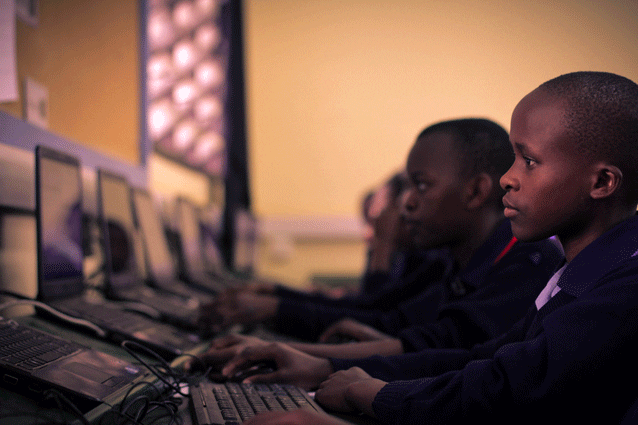 Investment in quality learning resources, especially computers, is already paying dividends for St Jude's students and has been recognized nationally.
For the past three years, our students have successfully competed in the Tanzania Young Scientist (TYS) competition, excelling in the technology category with inventions such as SMS Voting software, a hybrid generator and a smart phone app that remotely controls households.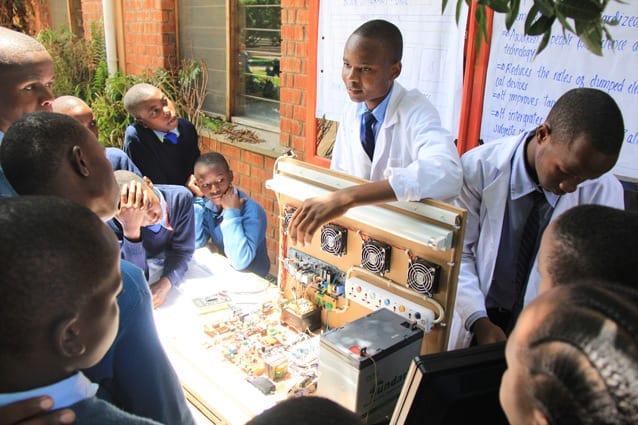 Last year Emiliana (Form 6) and Neema (Form 3) were invited to Rwanda to participate in intensive workshops with IT industry leaders from Intel and Microsoft.
Both young women were recognized among a field of 120 delegates from nine countries, for their efforts during workshops on programming, technological innovation and entrepreneurship.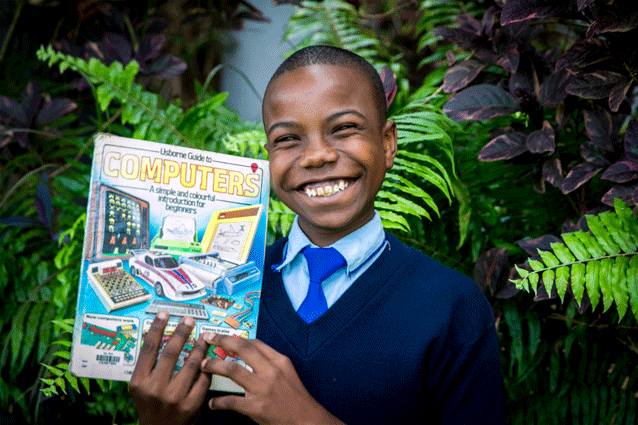 Eunice Mtili was born to teach.
"When I was very young, whenever I would share or explain something, I would give examples and demonstrate, moving my hands, everyone would say, you would make a very good teacher," Eunice said.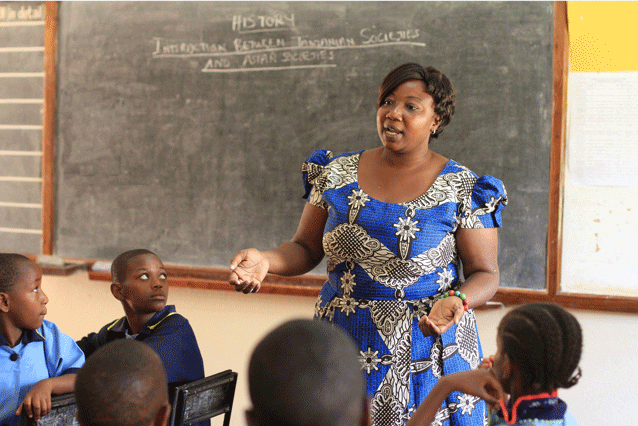 Through the course of a 21-year teaching career, Mrs Mtili has proven everyone right, channeling her natural talent into educating thoughtful and resilient students who love to learn. 
"I am really sharp, I know I am very fast, and I want everyone to be fast in my classes, I want smart, cheery, quick, happy people," she said.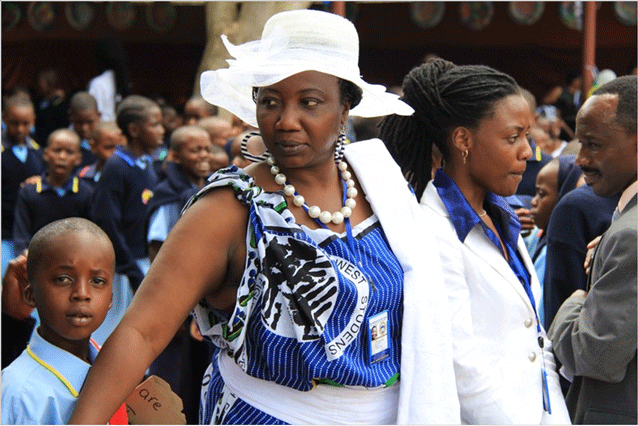 This is an ambitious goal in Tanzania where the government school system is overcrowded and under-resourced. The World Bank reports 23% of government school teachers don't show up for work on a given day (2012).
St Jude's offers Eunice the resources and support to be the best teacher she can be.
Since arriving in 2011, Eunice has taken full advantage of the small class sizes and extended curriculum which lends itself to vibrant demonstrations and opportunities to "learn by doing".
She currently teaches social studies at our primary campus.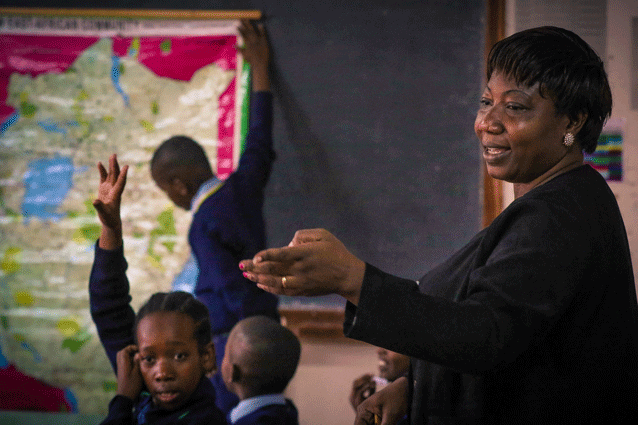 "The first thing I do to introduce social studies is explain to students why I am teaching them these things, social studies is ultimately preparing them to become good leaders."
"So in geography, I say, how will you become a leader if you don't know your area, its resources and geographical features?
"In civics, as we expect leaders to conduct development, I say, 'how would you use the features and natural resources of your areas for development?'. We also role play elections and speeches."
"In history, we learn about independence and why we are living like this. So I show them examples of good leaders and the ones who failed."
Eunice is helping St Jude's create good leaders and, after five years, she is starting to see the fruits of her labour.
"I have many students at St Jude's who come back to me and tell me how much they appreciate, and how often they think of my classes; they say they were really unique," she said.
"The ones who are in Form 2, they are all in leadership positions now!"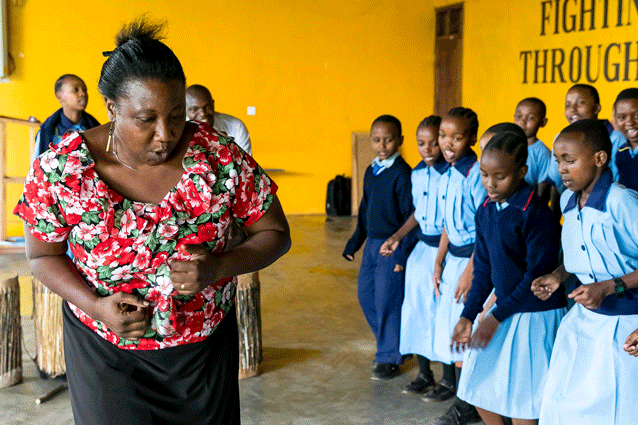 St Jude's is also helping Eunice grow her own leadership and teaching skills.
The magnificent Mrs Mtili was recently selected by a panel of her peers to participate in a professional development partnership in the United States.
Later this year, she will engage in educational workshops, mentoring and training with teachers from Louisville Collegiate, which has a long running relationship with St Jude's. 
Eunice says she is hoping to come back from the States as the best teacher she can possibly be.
"With new skills, new knowledge and better understanding of how children learn, so that I can teach best."