Dorcas and Denis graduated from Form 6 at St Jude's in May and began their Beyond St Jude's Community Service Year internships in July.
Dorcas, a skilled communicator, opted for a placement in St Jude's Supporter Relations team in the Business Office, while Denis has taken on the task of teaching sciences in a local government school.
These voluntary internship placements have given the daring duo the necessary skills and confidence to pitch a unique social enterprise scheme to potential investors at a recent conference held in Dar es Salaam — Tanzania's industry hub.
Thanks to their free, quality education at St Jude's, Dorcas and Denis were encouraged to pursue their interests in science and entrepreneurship, and had access to well-equipped science laboratories during their schooling.
"Denis and I were grateful for having access to good facilities at St Jude's. We realised that government school students do not have the same resources. Some of the government school students Denis teaches have a negative attitude towards science because they think that if they do not have practical science experience, they cannot succeed later on," Dorcas shared.
"We pitched the idea to investors to open a small lab and provide cheap, yet safe, facilities for government school students to learn how to do science experiments. Without innovators and scientists, Tanzania cannot move forward."
Dorcas and Denis presented their idea at the Arusha Sparks Innovation and Technology Event in September. As finalists, they received partially-sponsored tickets to pitch their business plan at the larger Sahara Sparks and Afrilabs Annual Gathering in Dar es Salaam during October.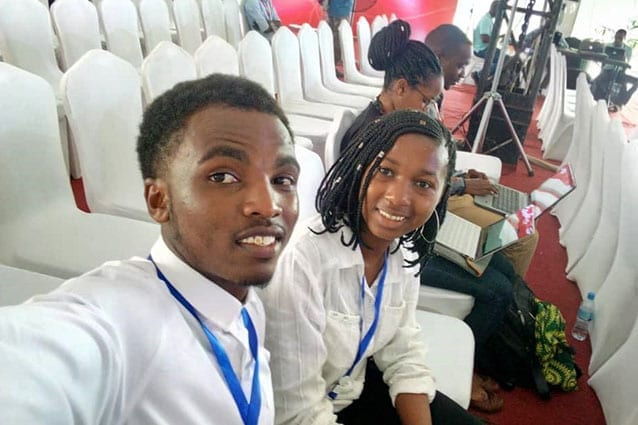 "We met with young adults from all over Africa and Europe. As two of the youngest delegates, we were nervous, but met with great success and learnt from everyone we spoke to," Dorcas enthused.
"There is so much to consider when you write a proposal. We considered the role of marketing, the revenue mode and how our idea would be unique. Most importantly, we considered the wider community impact: how can we empower youth to change their own community?"
St Jude's encourages students to ask that very question and to address challenges facing Tanzanians. Dorcas and Denis believe that students proficient in science and technology will go on to be leaders in their country.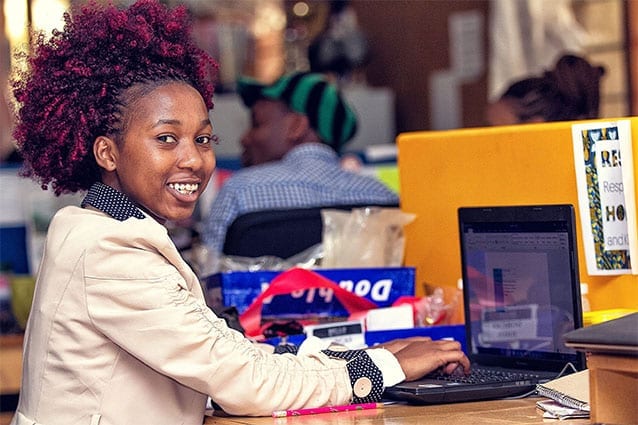 "Science can fulfill many goals and intentions for Tanzania. Due to minimal resources in government schools, we are also lacking skills in producing scientific methods and goods here. We import instead of producing on our own. We have so much land to use. The President has talked about industrialisation, but without engineers and lab technicians, how do we move forward? People here have the brains, but not always the privilege or motivation because of the poverty they experience," Dorcas and Denis said.
"Of course, when presenting to fellow scientists and entrepreneurs in Dar es Salaam, we were very nervous. I was alone at the conference on my first day, but even the public speaking and debating training I had from St Jude's gave me confidence to share my idea. It was scary, but I overcame the fear. As a result, we had people from all over Africa taking interest in our idea. To others who wish to pursue a passion, I would say, 'just go for it!'"
What are you waiting for?
Engineer a student's future and make a donation to St Jude's today!
Diana and Abrahamani are St Jude's new school prefects. As Head Girl and Head Boy, they personify the school's core values: respect, responsibility, honesty and kindness, and are already making a difference as young leaders.
Both students joined St Jude's as Standard 1 students in 2006, so they are well versed in what it takes to lead by example.
"A good leader is confident, honest and fair. A leader who favours the few cannot lead well. It Is a privilege to help lead my fellow students." Diana said.
"It is true that St Jude's values have taught us how to represent our peers. We understand that facing challenges is a part of leadership, and we are learning to solve problems in a diplomatic way," Abrahamani added.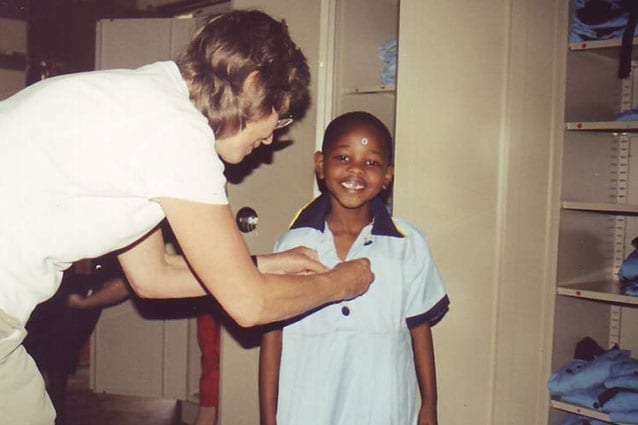 During their one year term as school leaders, Diana and Abrahamani have grand plans to increase student involvement in extracurricular activities, knowing that these programs give students the opportunity to enhance life skills and broaden their networks.
"We expect that through our leadership, more students will become involved in sports, essay competitions and motivate students to become involved with the many clubs on campus."
"Such activities may motivate students in their studies also, and help them improve physical activity for overall health," the students agreed.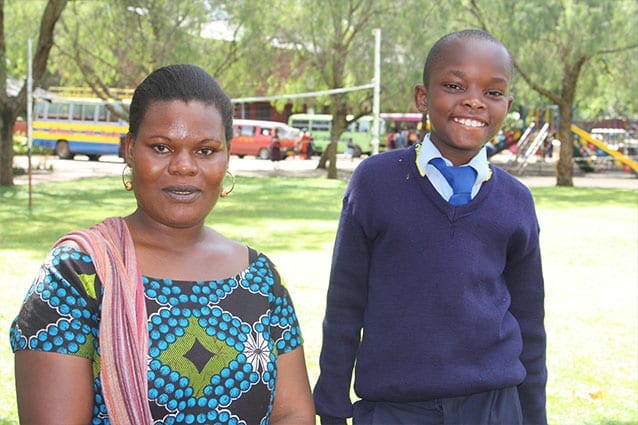 Diana and Abrahamani explained that they are inspired by student leaders who had come before them to apply for the school's top democratically elected positions.
"We know that we can do a good job, just as those before us did. We also have a lot of support from academic staff. The teachers encourage us to try our best," Abrahamani said.
"Mr Mcharo [Smith Secondary Campus Headmaster] in particular motivates us. He is a good listener and helps in every way he can. He works very hard to make sure our feedback is addressed," Diana shared.
"As for me, I have learnt to be more confident. I can speak in front of large audiences, and even to groups of teachers when representing the students. It is very empowering," she added.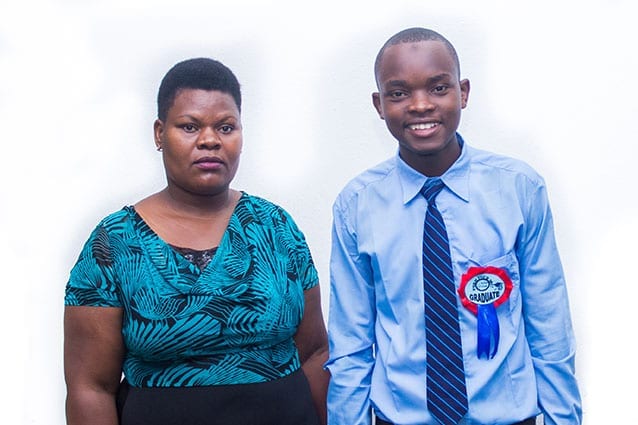 "In my case, the experience is teaching me to mature," Abrahamani said.
"I know that we have the potential to be leaders not only in our school community, but to be inspiring role models for the wider community as well."
You can nurture the growth of leaders like Diana and Abrahamani by sponsoring an academic scholarship for one of our students!