Standing in the middle of New York City, gazing up to Times Square Ball, St Jude's graduate Enock knows he's a long way from home.

The charismatic graduate is about to commence his third year of study at the University of Rochester, majoring in Finance and Economics. A dream made possible by his hard work, the Beyond St Jude's program and its partnership with the MasterCard Foundation.
"I always wanted to study abroad, I even wrote that dream down and put it in a time capsule while I was still in primary at St Jude's, and it is still buried somewhere on Sisia Primary Campus," Enock remembers.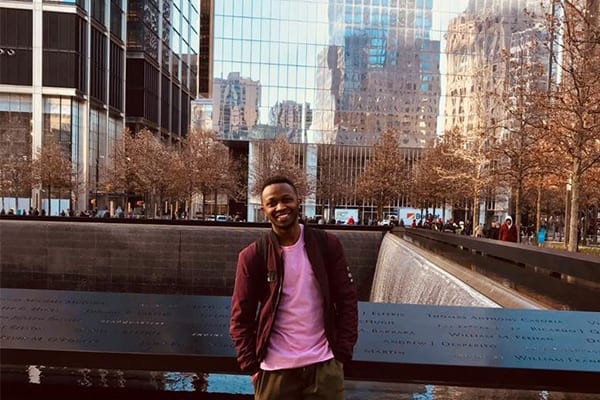 As part of his scholarship Enock will return to Tanzania at the completion of his degree to drive change in his country, but in the meantime there has been some major adjusting for the 25-year-old, from his rural home in Arusha, to the bright lights of America.
"There are a lot of cultural differences; the food, the accent, the dressing style and the technology. I have had to save up to get my dad a smartphone so we can call regularly. My university is famous for diversity and there are so many different people from different parts of the world. The people are really, really nice," Enock smiles.
But no matter the distance, Enock is still very much connected to The School of St Jude as a founding member of the St Jude's Alumni Committee. He recently gave a stirring speech to this year's Form 6 graduates and reflected on the importance of an Alumni program.
"St Jude's is my family, it is home. I spent more than 50% of my life there. I am one of the school's first Form 6 graduates and I want all graduates to benefit from a strong alumni network. I am thinking of jobs, internships and connections. I want the alumni to be a top resource for graduates. Some alumni members may start their own businesses and they can employ other St Jude's graduates in the future," Enock shared.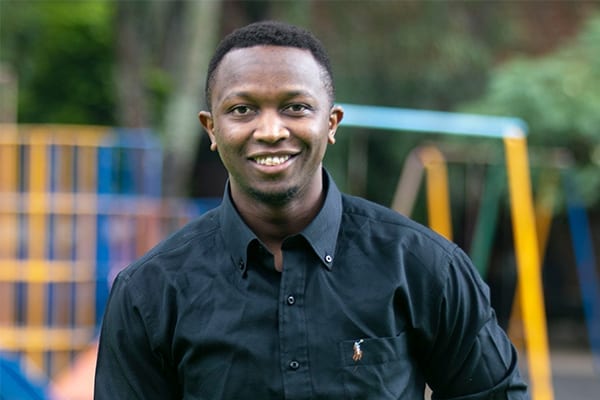 After a successful alumni reunion last year, scholars stay in touch by running activities, sharing professional learnings and visiting St Jude's during university breaks.
"One key difference between us and alumni of other schools is that their parents had an opportunity to get a good education and go on to good jobs so they have bigger professional networks. Most of our parents didn't even get to secondary school, so it's our responsibility to set up networks for our fellow and future alumni. As we become professionals we need to support each other," Enock explains.
The scholars now want to take their involvement with their former school, that gave them so much, to the next level.
The Alumni Committee are set to launch a voluntary giving scheme at the annual Alumni reunion, to be held later this year.
"Alumni members can offer their time and come back to St Jude's, volunteering in various school departments, and, if they wish, they can contribute financially to the Unsponsored Student Fund."
"St Jude's Alumni may give back to St Jude's and be formally recognised for their contributions." Alumni coordinator, Maddie, explained.
For Enock the scheme gives him a way to contribute to St Jude's despite a hectic university schedule in which he is thriving.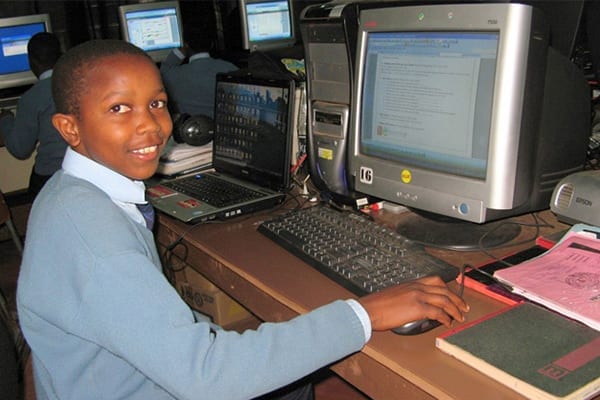 "Everyone is excited about the opportunities. Australian schools sponsor St Jude's students for example, so why can't our alumni help those that aren't sponsored? I have also seen what a difference alumni can make in America. As we become professionals we have more of an opportunity to support each other."
The new alumni-driven initiative aims to bring the school values full circle and spotlight the community and school spirit of St Jude's, as our graduates make their impact across the world.
Join our tertiary scholars and make a donation today to change the lives of St Jude's students from poverty to professional, just like Enock and his fellow alumni.
Replies