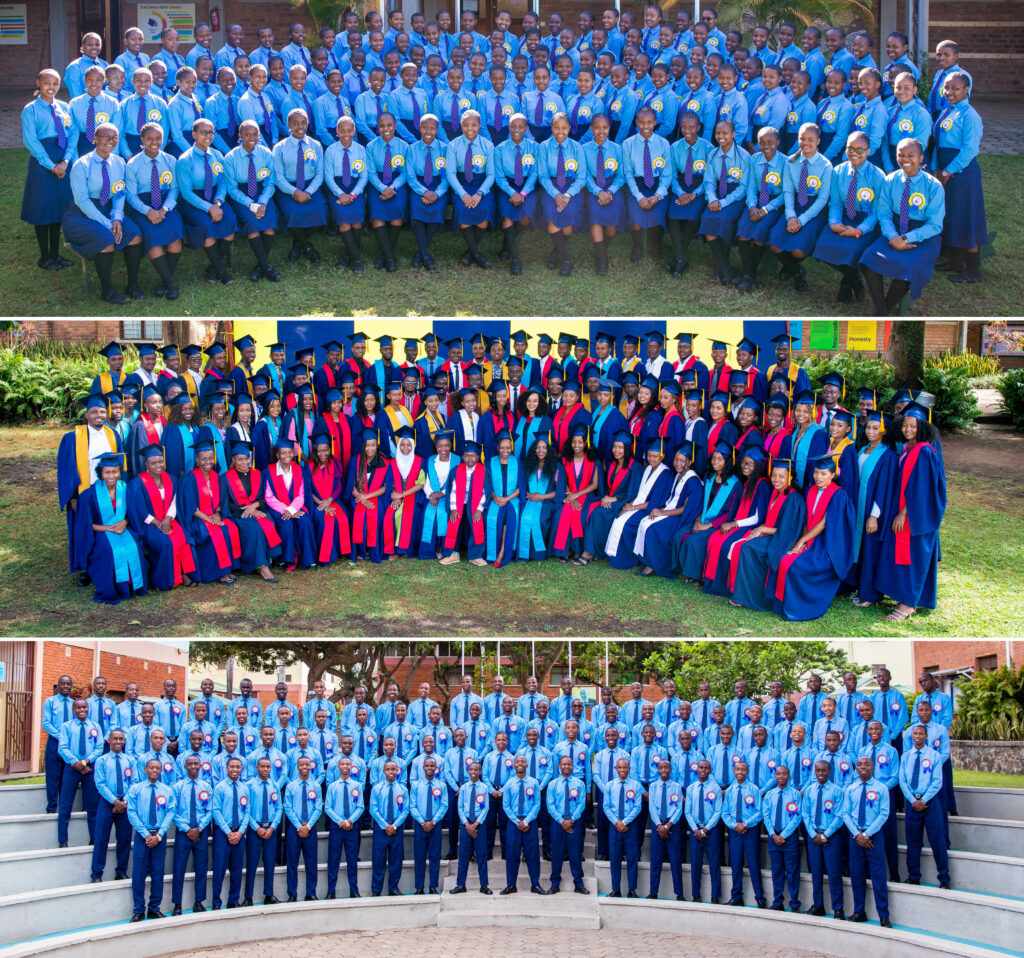 The last quarter of the year is a typically busy time at here at St Jude's! It is full of graduations and special events to celebrate important days as part of our busy academic calendar. This year was no exception as St Jude's held three different ceremonies, and a St Jude's Day all in five weeks.
"It was a memorable experience!" says Luciana a recent Form 4 graduate at St Jude's Girls' Secondary School. "My favourite part was the Form 4 Farewell, it was lovely to see all the different guests that had come to celebrate with us," she adds happily.
In October, Luciana and 113 other students at St Jude's Girls' Secondary School celebrated the end of their O Level studies with great excitement and pride.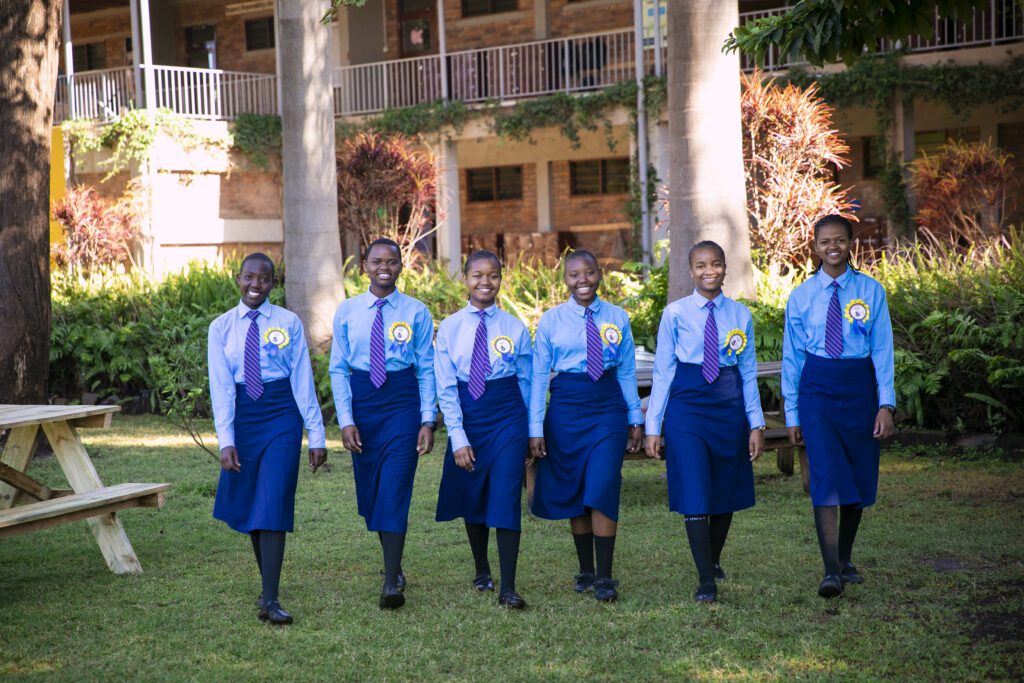 In Tanzania, the first four years of secondary school are called Ordinary Level (O Level) studies; from Form 1 to Form 4. Completing O Level education is a crucial step in the Tanzanian Education System. The day is typically marked by a ceremony, where parents, students and the whole school celebrate the graduating class and mark the achievement!
"Completing Form 4 is an important step because I can now specialise in subjects of my interests," says Luciana. "Also, not everyone makes it this far in their education. That's why it means a lot," she adds.
According to data from the World Bank, only 34% of secondary school girls in Tanzania complete Form 4 education. Factors such as extreme poverty, poor infrastructure, and cultural influences all play a role in the high dropout rates among female students. On the other hand, 100% of students at St Jude's Girls' Secondary School complete Form 4 with a 100% pass rate.
"Graduating Form 4 at St Jude's gives me a special feeling," reflects Luciana, who joined St Jude's from a government school four years ago. "The resources and support from the school gave me a major boost in my studies and career aspirations. I was able to explore my passion in art and sport, not just the academics," she adds.
Luciana graduates Form 4 as an aspiring artist, a talented netball player, and equipped with a vast variety of skills in typing, public speaking and creativity. She looks forward to coming back in January to participate in the Special Program's Post Form 4 Holiday Program, where students have training in leadership, emotional intelligence, typing and ESL. She plans to spend the rest of her time at home during the break honing her artistic skills as well as assisting her siblings with their schoolwork before continuing with her Advanced Level (A Level) studies in July 2024.
Just two weeks apart, St Jude's held another Form 4 Celebration and Awards Day, this time at the Smith Campus in Usa River, about an hour away from the girls' school in Moshono. Smartly dressed in their crisp uniforms and sporting a special graduating badge, the boys, celebrated their achievement with flair, singing and dancing their way to their next stage of education!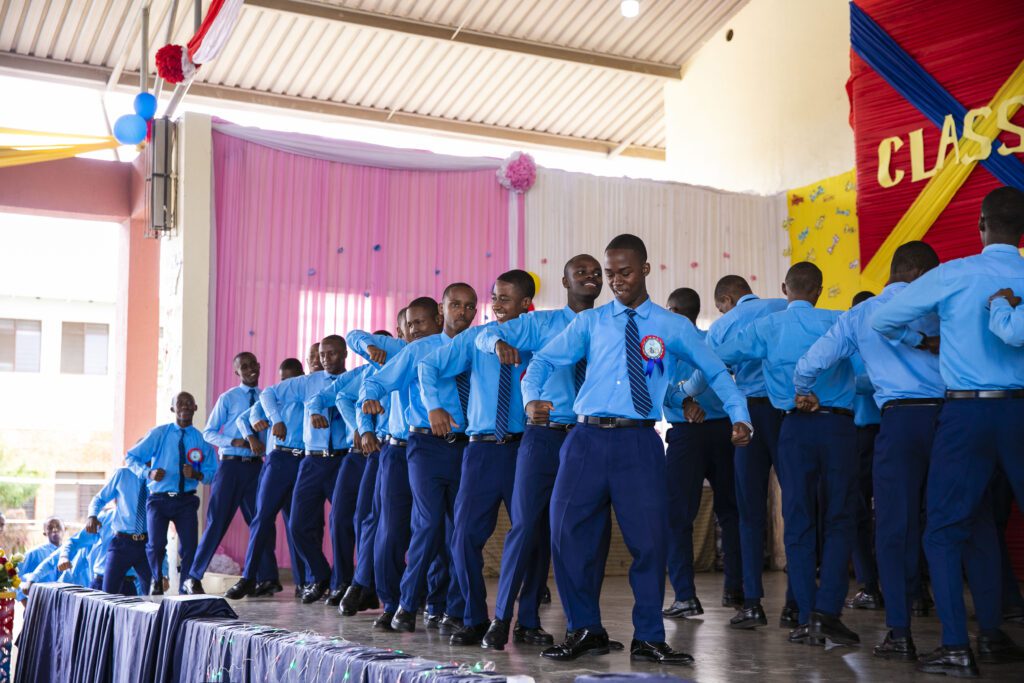 "It feels like a dream come true," says Ramadhani, a recent Form 4 graduate at St Jude's Secondary School. "I joined St Jude's as a Standard 1 student more than 10 years ago. Every day since then has been a step closer to this magnificent day," he adds enthusiastically.
During his time at St Jude's, Ramadhani was elected Head Boy twice, won medals in public speaking competitions, and developed his computer skills. He graduates from St Jude's as a confident young man with leadership, public speaking, and problem-solving skills, and life-long friendships.
Two celebrations just weren't enough! St Jude's also held its second Beyond St Jude's Recognition Ceremony. A special event that brings together St Jude's alumni who are graduating tertiary studies with various degrees, locally and internationally.
"The best part of the ceremony was being able to mark this moment and celebrate my achievement with family and friends," says Saumu, a Beyond St Jude's (BSJ) university graduate. "It was also fun seeing my high school classmates again after three years! Was great catching up and reminiscing about our time at St Jude's," she adds emphatically.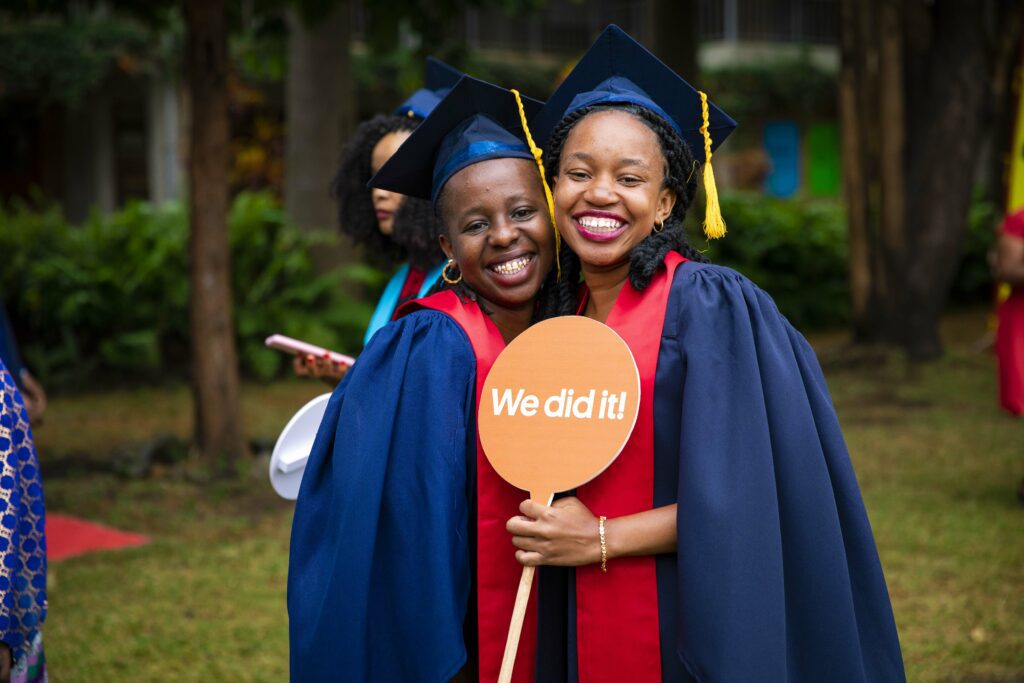 Saumu joined St Jude's as a Standard 1 student in 2006 and proceeded to spend the next 17 years at the school – 13 years as a student, one year as a volunteer, and three years as a BSJ Tertiary scholar.
Saumu now proudly holds a bachelor's degree in accounting and finance and wants to use her skills to help other children from disadvantaged backgrounds reach their full potential.
Your support of St Jude's helps our students graduate with a wealth of knowledge, practical skills, and passion to give back to their community. Sponsor today.
Replies