2019 will see a much anticipated, major milestone for The School of St Jude. 24 tertiary scholars, supported by the Beyond St Jude's (BSJ) program, are giving themselves the best chance of a bright future by graduating from universities across Tanzania.

Just four years after graduating from Form 6 at St Jude's, and completing the Community Service Year as part of the BSJ program, these future leaders are setting the example for over 2,000 St Jude's students, interns and scholars that will follow in their footsteps.
For 25-year-old Baba, until he joined St Jude's in 2013 graduating from university was only a pipe dream when he was growing up in his traditional and remote Maasai boma (a group of huts made of mud and sticks).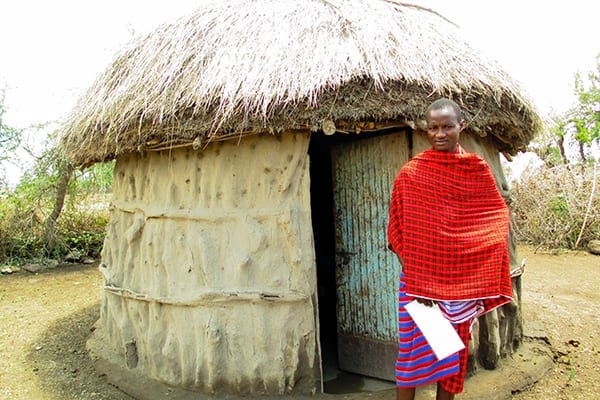 Speaking from his tutorial hall at the University of Dar es Salaam, one of the most respected tertiary education institutions in Tanzania, it's a stark contrast to the shy boy of just five years earlier who only knew a few words of English when he started at St Jude's in Form 5.
"I have been able to give my family hope. The St Jude's environment, and now university life, couldn't be more different to the Maasai land I call home. The learning techniques at university are very similar to St Jude's so it really helped with the transition. My favourite part of university is being able to engage with different professionals," Baba beamed.
When Baba walks across the graduation stage in November to receive his Bachelor of Science with Education, he really will be breaking new ground for his family, community and The School of St Jude.
With a future now full of possibilities, Baba plans to use his degree to keep other young Tanzanians in school. On average, 74% of Tanzanian children are not in secondary school and Baba is passionate to change that. With his degree, he has every chance of being able to drive change in his country.
"I love teaching mathematics. I still feel very connected to St Jude's and I would love the chance to become a teacher there in the future," Baba shared.
Fellow tertiary scholar, Anna, completes her Bachelor of Commerce and Accounting this year after passing a series of final exams beginning this month. She's also a trailblazer, forging a new path for Tanzanian women.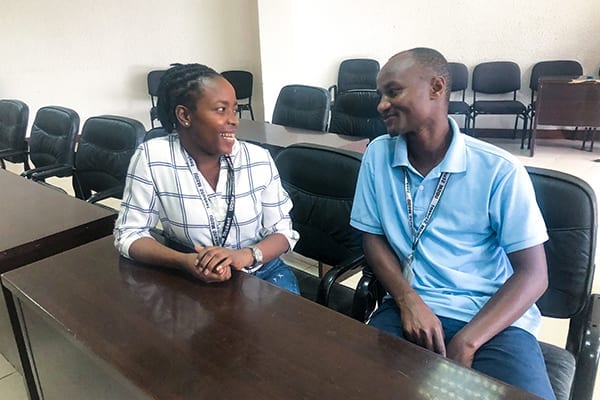 "Home was really tough, I lived with my parents and three siblings. My family is very proud, especially my father and he just can't wait for me to graduate. I have been able to help my sisters; they have reached Form 6 with my help. I never thought I would be graduating university, but I wished for it very much," Anna said.
Now 25 years old, Anna was among the brightest in her government primary school but, like so many children in Tanzania, the cost of a good secondary education was beyond her family's means until she was given the opportunity to attend St Jude's.
"I have friends that I went to government school with and some of them live on the street with no secondary education and they are struggling. Many of them wished to continue school but couldn't because they didn't have anyone to support them. I have also sadly had a few friends that have fallen into drugs after having a very hard life," Anna said quietly.
Instead, Anna has thrived at university and continues the career counselling she began at St Jude's. It has helped her to understand how best to use her major in Accounting and she now plans to become an auditor, a much sought-after job in Tanzania.
"Being at university in Dar es Salaam I have visited offices and organisations I never thought I would reach; it's been an emotional transformation. Coming to university independently, but with the support of St Jude's and my sponsor, has made me a stronger person," Anna explained.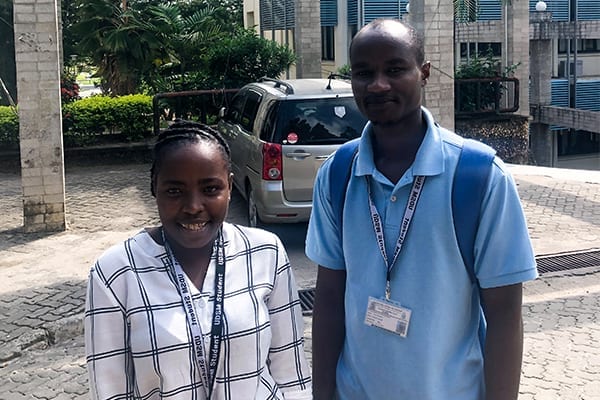 Both Anna and Baba couldn't be prouder to be part of the first Beyond St Jude's cohort graduating from university. They are defying the odds because less than 5% of tertiary-aged Tanzanians are enrolled in university.
St Jude's mission has always been to educate poor, bright students to become leaders in Tanzania and this upcoming milestone makes Anna, Baba and their cohort of tertiary graduates exactly that!
Support our students to follow in the footsteps of Anna and Baba and become university graduates by sponsoring a scholar's tertiary scholarship today.
Replies