Twelve years ago Alex sat a test that would change his life and put him on the journey out of extreme poverty in Tanzania and into one of the world's most sought-after universities, Stanford. In this essay, Alex remembers in brilliant detail the day he sat the test for a St Jude's scholarship and outlines his hopes to use his education to bring a brighter future to Tanzania. 
The blazing equatorial sun beat down on the massive crowd in the street. The air was full of dust and the smell of sweat as the multitude of 7 year old children tried to get near the small entrance gate to the school. My mother was far behind me when I finally reached it. The school askari (gateman) grabbed my shirt, pulled me through the small opening and placed me at the end of a very long line. Through the distance I could barely see the other end of the line where sat a young, neatly dressed white lady with a couple of small books on her lap. Eventually it was my turn; the lady handed me a basic English reading book entitled Peter and Jane. I took a deep breath, and slowly read aloud the opening paragraph. When finished, I looked up and the woman's smile told me that I could now move on to take the math test, which was quite easy. When I came back out of the school gate, my waiting Mama could tell from my face that I had passed the entrance tests.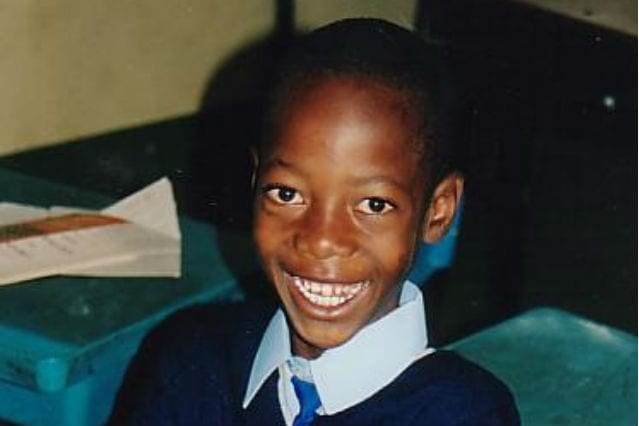 Thousands of bright Tanzanian youth from very humble backgrounds have passed through this same screening process for entry into the School of St Jude's of Tanzania every year for the past 13 years. With admission being highly selective I am proud to say that I recently became a member of it's very first graduating class. St Jude's provides free, quality education to about 2000 students. Getting this privilege was a great relief for my single parent mother of ten children – which may seem a large family, but for my Maasai tribe, it is very normal. Maasai children are often negatively stereotyped as being uneducated, having a future of grazing cattle instead of attending school, and looked down upon for wearing a unique and traditional style of dress.
But at St Jude's, it was different. It was refreshing to see that our tribe had acceptance and positive recognition, and we were encouraged to openly sing and teach other students and visitors Maasai songs and do our traditional dances in school assemblies. With the vision of creating future leaders of Tanzania, St Jude's tries to unleash the potential of every student, beyond cultural beliefs and financial status, with a special emphasis on actively serving the community we have come from. Most young people in Tanzania are not as fortunate as I to attend a good school; their only option is overcrowded government schools with limited teachers and resources. Volunteer teaching in local government schools was thus an every weekend priority for me during my time at St Jude's. I particularly loved teaching sciences and math, helping students to understand complex formulas, while encouraging them to appreciate the practical value of these subjects.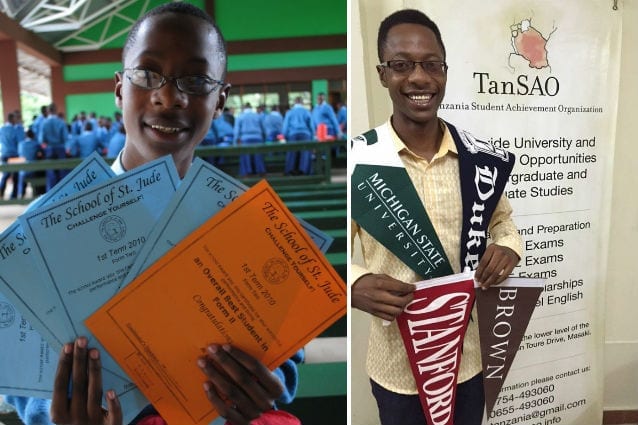 No matter where my future leads me, my St. Jude's experience has taught me the importance of accepting all cultures and traditions. But it has also given me the skills to conquer challenges, turning them into stepping stones towards bringing positive change. As a result of my gift of a St Jude's education, I am even more aware today that my greatest challenge still lies ahead in bringing about positive future change for other young Tanzanians, especially for my often looked down upon fellow Maasai!!

lex wouldn't be where he is today with out the fantastic St Jude's teachers, donate to teaching today! 
Replies