It was a spectacular night —144 of our graduates gathering in celebration and recognition of where they have come from, where they are now, and where they are going.
The Alumni reunion dinner took place at Sisia Primary Campus on a Saturday evening. A throwback to their school days, graduates arrived in style – on the school buses they caught each day, some for more than a decade! Many graduates saw their return to St Jude's as a true homecoming.
School Founder, Gemma Sisia, bursting with pride, officially opened the ceremony, hosted in the Sisia Primary Campus dining hall.
"It is amazing to see you all here, welcome back. You have already made a significant impact on the community in your own ways, and I hope you use tonight as an opportunity to reconnect over a delicious meal, and most importantly, to have fun together," Gemma said.
Formal proceedings began with an awards ceremony, during which 16 graduates were acknowledged for their exceptional contributions to society and their personal achievements.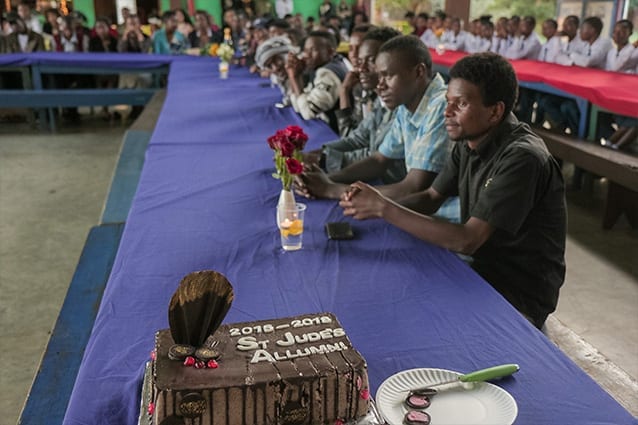 Enock, a 2015 graduate studying towards an Economics degree at Rochester University, was awarded for his continued school spirit and enthusiasm for St Jude's.
"I have been a part of St Jude's community for 15 years. It feels like home. I am thankful for this event, bringing us all together again with Mama Gemma. It is our responsibility to offer support in any way we can and spread the word about our school, the school which helped to raise us."
Alex, St Jude's first graduate to sponsor a St Jude's academic scholarship, also received an award and echoed Enock's sentiments during his acceptance speech.

"I know that all of us are grateful for the opportunities this school gave us. We must not take the opportunity for granted. I met Abie, the young boy who my donation supports, just a few days ago and that moment affected me in ways I couldn't expect. St Jude's is like a family and, through sponsorship, I remain connected," he shared.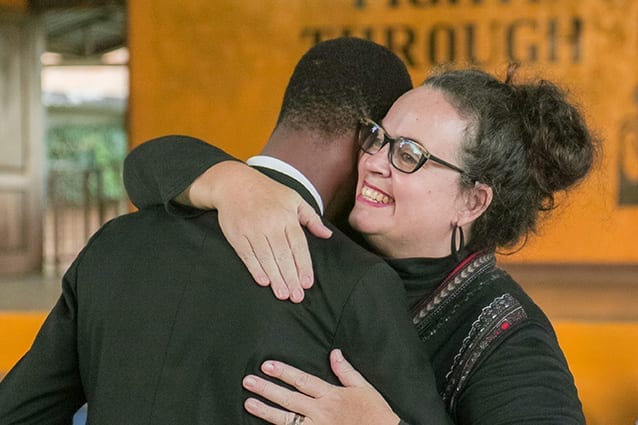 Alex studies Engineering and Pre-Medicine through a scholarship at Stanford University. One of the teachers he credits for his success is Smith Secondary Campus Headmaster, Mr Mcharo, who attended the event and enthusiastically spoke of his hopes for our graduates.
"St Jude's produces some of the best young people in Tanzania. I always knew Alex would do great things. And to see students like Hosiana, a Beyond St Jude's Scholar studying Medicine at the University of Dar Es Salaam, and achieving a GPA of 4.8 — we are overjoyed for her," Mr Mcharo said.
Among the attendees were a number of current Form 5 students who had been volunteering with school activities that day. For them, attending the event was a chance to reconnect with their older peers and look with anticipation to their own bright futures.
"It is so inspiring [to see the graduates]," Form 5 student, Faith, grinned.
"I admire them greatly because they all have a huge heart, and the hope to give back to others. I know one day I will join them," she insisted.
Will you join our impressive graduates in giving back? Empower young leaders to fight poverty through education and make a donation to St Jude's.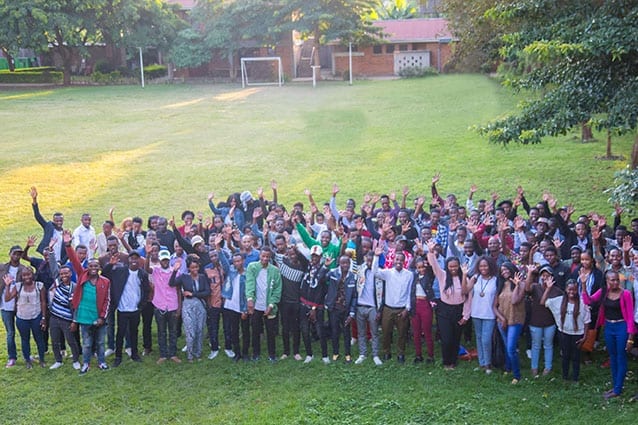 Replies