The day started early in the sunrise, as alumni arrived at Sisia Campus in Moshono. First to get there, were alumni graduating from college and university, all dressed in their best, for their special ceremony.
In total, these generous alumni gave TZS 525,000 in donations at the gate and later at the PlayStation, which will go towards the unsponsored student fund. Thank you all.
The day kicked off with the Beyond St Jude's Recognition Ceremony, speeches from staff, invited guests and the graduates themselves. The ceremony ended with a delicious lunch,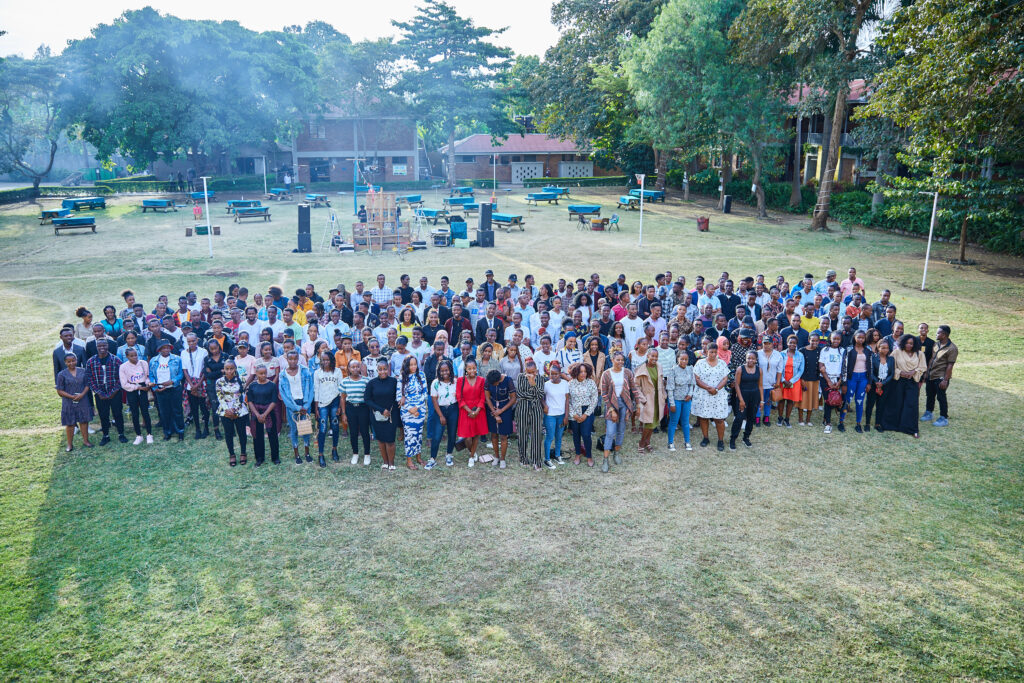 Things didn't just stop after the graduation; we had the sixth Alumni Reunion ready to go!
How did it feel to finally catch up with your old school pals after a long absence? There were many inclusive games that were played that day, people were thrilled to see their fellow classmates succeeding in the different games through teamwork.
Who would have thought that toilet paper could create a mummy? This was just one of the fun games for alumni! There was also a bean bag toss to test our skills.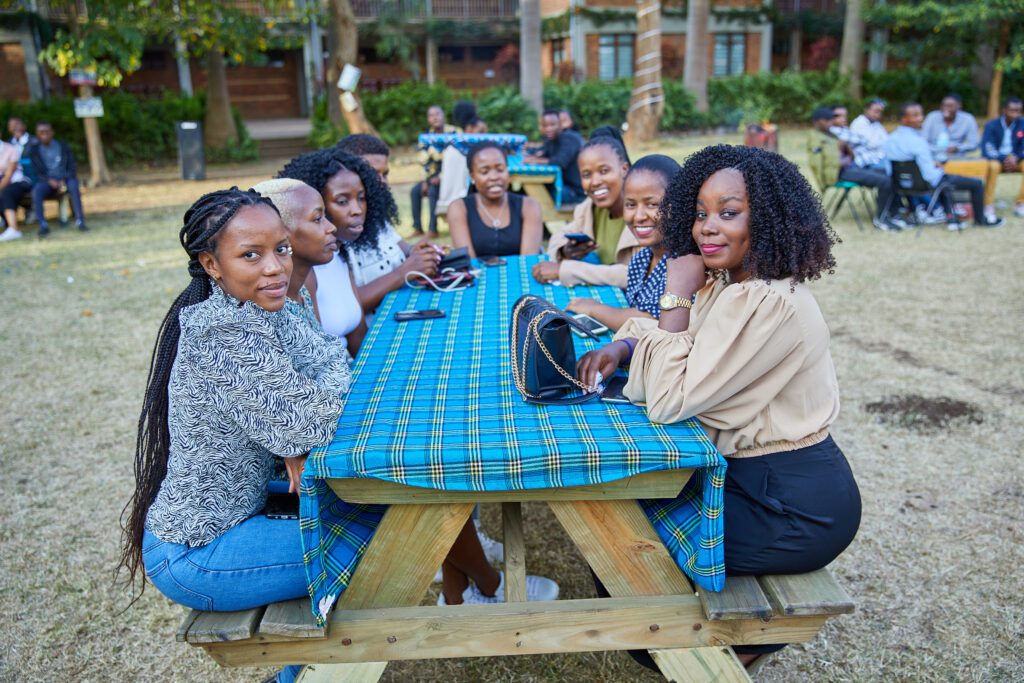 There were plenty of information booths as well. The scholarship booth provided information about opportunities for studies abroad, including both degree and master's programs. We had the student sponsorship booth where members of the Sponsorship team were on hand to inform alumni about the different sponsorship packages (you can now pay in Tanzanian shillings). We do hope to see more alumni choosing to sponsor scholarships for students in the future!
Meanwhile, those who were obsessed with video games spent their free time playing football video games with their friends, with lots of banter as you would expect.
The alumni then posed for a group picture with eyes on the camera and smiles covering their faces - "Sema ndizi!
Then it was time for the evening event! The girls' school netball field was transformed into a beautiful scene with sparkling lights, a stage, cocktail tables and a bonfire.
First, the winners of the afternoon activities received medals. Then, the Annual General Meeting began, and we were pleased to have Rachael (Fundraising and Development Senior Manager) and Vivian (Special Programs Senior Manager) join us. They congratulated everyone for taking part in the Spirit Program financially and non-financially and gave advice to alumni about improving their CVs. Alumni please note that you can always contact the Alumni office for assistance.
Next came a delicious dinner and drinks, followed by dancing. All of this was set to the soundtrack of a great, live band.
Did you miss this year's reunion? Don't miss out in 2023! Put Saturday 30 September, 2023 in your calendar and make your way back to St Jude's for a day and night to remember with old and new friends.