Do you know we now have ESL at St Jude's? Do you know the students are improving their English and typing?
ESL stands for English as a Second Language. At The School of St Jude, ESL is intended to help every member of the St Jude's community improve their English and render them free of English communication barriers. Therefore, every member of the St Jude's community who is not a native English speaker is required to train for English proficiency and get to improve their speaking, listening, reading, and writing skills.
We would now like to introduce you to two people, Alex '16 and Godfrey '16 who are the ESL Instructors at The School of St Jude. Alex holds a Bachelor's degree in Electronic Science and Communication from the University of Dar es Salaam, and Godfrey holds a Bachelor's degree in Software Engineering and App Development.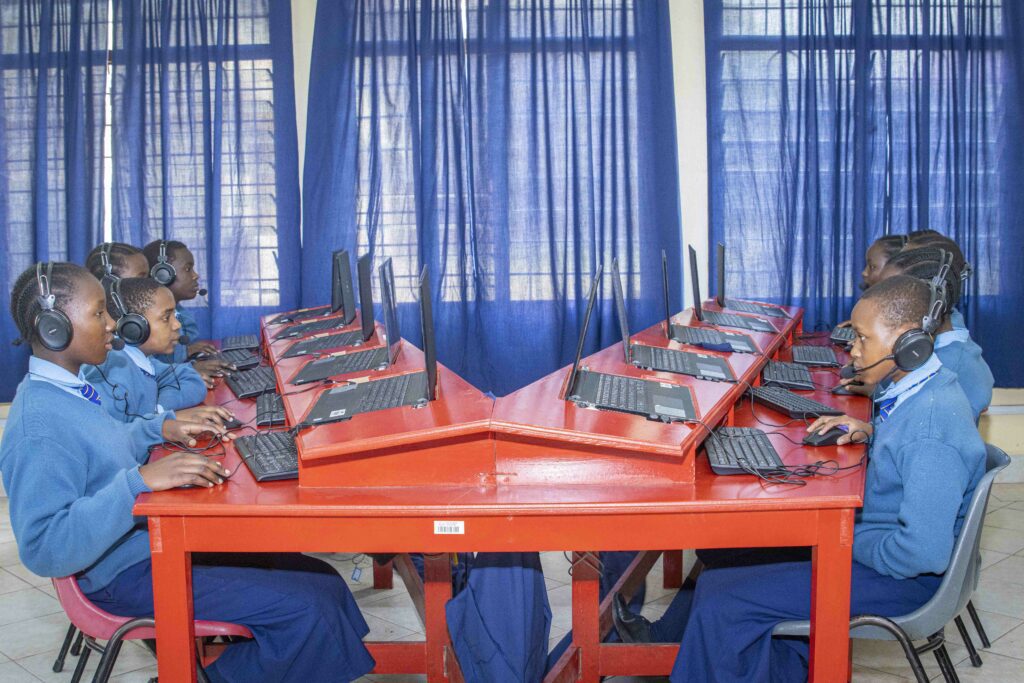 Everybody has a motive behind their career choices. We asked Alex what was behind his choice, and he said, "Electronic science is an exciting and rapidly growing field that offers many opportunities for those interested in technology and science. It is a constantly evolving field and provides a platform for innovation and creativity. It provides the opportunity to work on cutting-edge technologies, learn new skills, and develop new solutions to complex problems. Electronic science can lead to careers in research, engineering, and related fields such as computer programming and software development".
On top of that, we asked him what his five-year plan is. He has a few goals to achieve in the next five years, and it it's pretty interesting
Focus on developing my knowledge and skills in my current role. Take on additional responsibilities to gain work experience and grow professionally.
Seek out additional training and certifications to become more marketable.
Continue to seek out new challenges and opportunities for growth.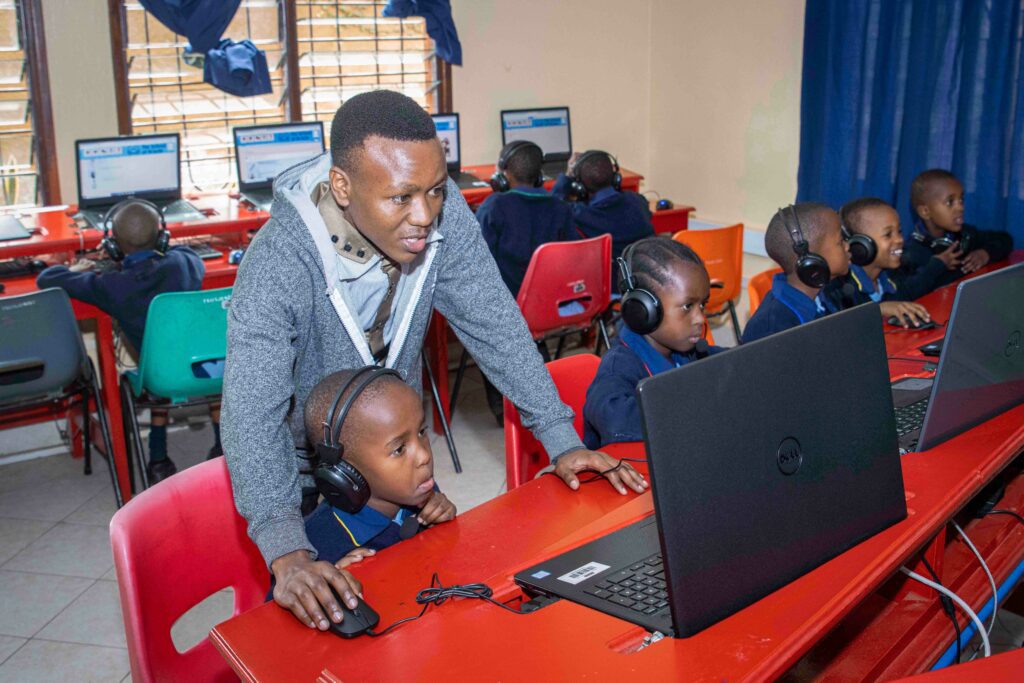 Do you all face challenges at work or school? Because the fun fact is we all face different challenges and come up with different ways to face or overcome them. "Students management over the internet usage was a great challenge as students could easily lose focus in studying and rather focus on non-related sites. We had to deploy computer management software where a teacher can easily monitor all computers in the lab at once". Godfrey shared his challenge and the ways he overcame it.
Godfrey loves his work, and he is thoroughly enjoying it. It was hard for him at first since he wasn't a teacher. He kept learning a lot about how to be a teacher and ended up loving it! He believes in passion, dedication, and hard work. Through his three pillars, he can do better and even become better in his career journey.
They both had advice for alumni and their fellow youths. Alex said, "My advice to alumni is to stay connected, offer guidance and experience to current students or alumni who are starting their professional careers, attend alumni events, join alumni networks, and keep up with the news and updates from the Alumni office. It's also important to remember to give back to the school through donations or volunteering".
As an alumnus, Godfrey had a few things to advise and share with the rest.
Believe and stay true to yourself,
Everything starts small
Use your time wisely.
Invest in 21st-century skills
We have significant responsibilities. We should always stay focused.
Godfrey and Alex, we wish you the best in your career and future plans. We believe you can achieve all your wants if you focus on what's best for you and your career.
We believe a few alumni in technology want to excel in their careers and courses. You are not alone. We have a few alumni already excelling in their technology careers. Please email us at alumni@schoolofstjude.co.tz or Message/WhatsApp at 0766200609, and we will connect you with your fellow alumni in technology.