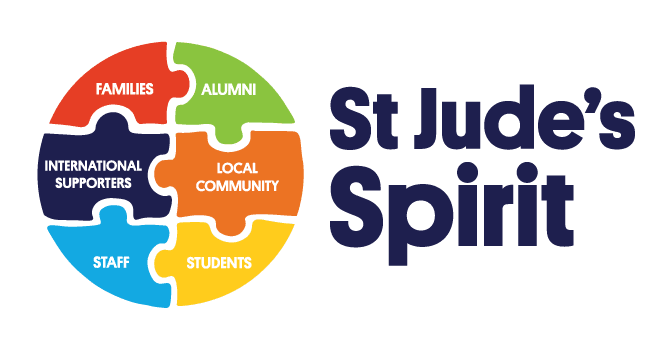 Since we launched the Alumni Spirit initiative, you have helped to raise more than 4.5 million Tanzanian Shillings. That's nearly enough money to support an academic scholarship for one St Jude's student for an entire year. What's more, you're also giving generously of your time. Over 100 graduates helped us by volunteering during 2020. Thank you! For more information about how to donate financially or volunteer, keep reading…
FINANCIAL GIVING
Method 1 - Beyond St Jude's participant
If you are in the Beyond St Jude's program, you can choose to have an amount (minimum 5,000 TZS) deducted from your monthly stipend, and it will be automatically allocated into the Unsponsored Student Fund each month.
Method 2 - Non-Beyond St Jude's participant
If you are not in the Beyond St Jude's program, you can make donations via your Airtel Money, Mpesa, or Tigopesa account. The phone number to send the money to is: 0657242493. You must send a text message to that phone number when you have sent your donation, with your full name and date you sent the money, so that we can record your donation and send you a nice thank you letter.
Method 3 – Cash donation at Sisia Campus
If you wish, you can visit the school and personally deliver your donation to the cashier at the Head Office Finance window at Sisia Campus. We always love welcoming you home, and it's always especially wonderful for staff to meet you in person when you make a donation.
VOLUNTEERING
Already this year, alumni have given generously of their time to help in St Jude's departments. Their presence on campus has excited students, staff and visitors alike. Between March – June, we'd love more alumni to volunteer within the school. If you would like to, please email alumni@schoolofstjude.co.tz and we will help you find an area you're passionate about supporting.
We would like to thank the following alumni for their generous Alumni Spirit this year:
Ng'ara Tangazo
Alexandra Deometro
Innocent Dionizi
Innocent Massawe
Athuman Hamad
Michael Emmanuel
Athuman Miraji
Loveness Yerusalem
Erick Massawe