The long and awaited moment has arrived – St Jude's first graduating Doctors are here!
Our eight soon to be doctors Abdul-Aziz, Anna, Dorice, Elizabeth, Esuvat, Hosiana, Joshua, and Suleiman have managed to overcome all the bumpy years by staying strong and united, which helped them get through.
The Alumni Team interviewed them, so they could get to understand their experience and the stories behind them being doctors.
We all had dreams. We made different choices. Most people divert from their childhood dreams and goals. It doesn't mean they stopped chasing their dreams, they just decided to dream about various things, and some believed in fate, so they waited for their fortunes to decide for them. That was very different for Abdul-Aziz, Anna, Dorice, Elizabeth, Esuvat, Hosiana, Joshua, and Suleiman, all class of 2015. Their dreams never changed. Becoming doctors was a life dream for them, and they could never think of themselves in any other sector or career as adults.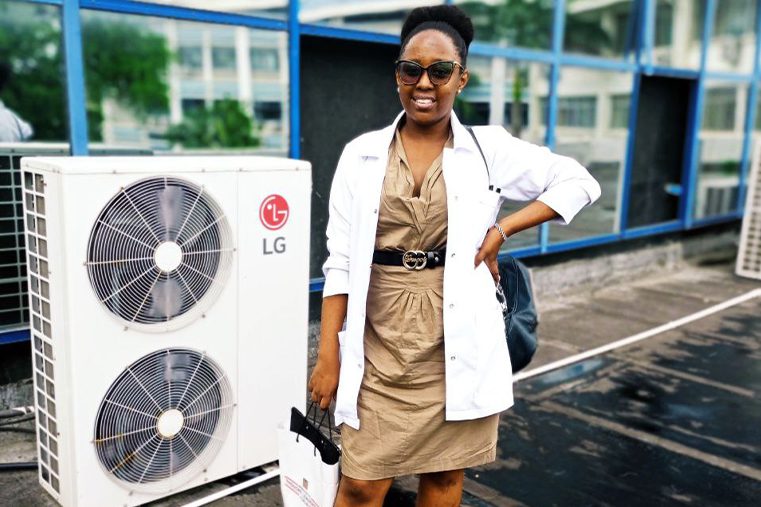 "I love Medicine, and I have seen myself as a medical doctor since my childhood. I have always wished to help people in need; my best position for doing that is becoming one of the good doctors. I still want to achieve that. I want to extend my hand in ensuring a healthy community, whether as a physician, surgeon, pediatrician, or orthopedics. My wish is to see no one is suffering from diseases, disabilities and improve quality of life," Abdul-Aziz shared.
Every scholar had a memorable moment or special day at university. They shared with the Alumni team what they enjoyed the most, "I enjoy being the pillar of hope to people who are fighting battles that they know no end. Sometimes they do have endings, and it's just blissful to see them discharged after seeing them critical at the emergency department or ward. It is even more blissful to see them at the clinic and writing a further follow-up update for them. Most of the time, they need just an assurance to supplement the actual pills that they take. They need examples of people who have had the same condition, and that means a lot, to know that they are not fighting all the battles alone," Suleiman aired.
They also shared and talked about their experiences in the medical field. "My experience in the medical field is filled with a lot of different things, and every day is a chance to learn something new. Exams can be quite scary sometimes. Our tutors would go hard on us at times; one day you can feel completely hopeless, the next day you could be very proud of yourself," quoted Esuvat. Despite having challenging moments, they all had unique and fun experiences; becoming doctors did not stop them from living.
St Jude's was always behind them in every step they took towards achieving their dreams, supporting them, nurturing them, and making sure they wear their white coats with confidence and smiles. Scholars shared roles that St Jude's played towards their dreams and what was shared was breathtaking. St Jude's paved the way and made them believe they can be who they want to be, with nothing being the limit.
St Jude's did not only help them but the whole family and their communities. "St Jude's has been my second family, where my family had been deficient; St Jude's filled that gap. With St Jude's helping me, my family had a chance to raise and help my siblings too. However, most importantly, becoming a doctor through St Jude's has opened a door of hope to my family. I believe my life and theirs too have been transformed to the bright side of life," Elizabeth shared.
St Jude's values played a vital role in shaping them to become great doctors. Respect, Responsibility, Honesty, and Kindness lessons from St Jude's never went to waste. Scholars lived by these values, which turned to be their life principles. "Kindness, respect, responsibility, and honesty are the pillars of every profession, from the individual to the national level. St Jude's has enlightened this big picture whereby in the daily function is very applicable and recommended. As for me, I will stick with these values. They are essential in having a free and happy community," Anna shared.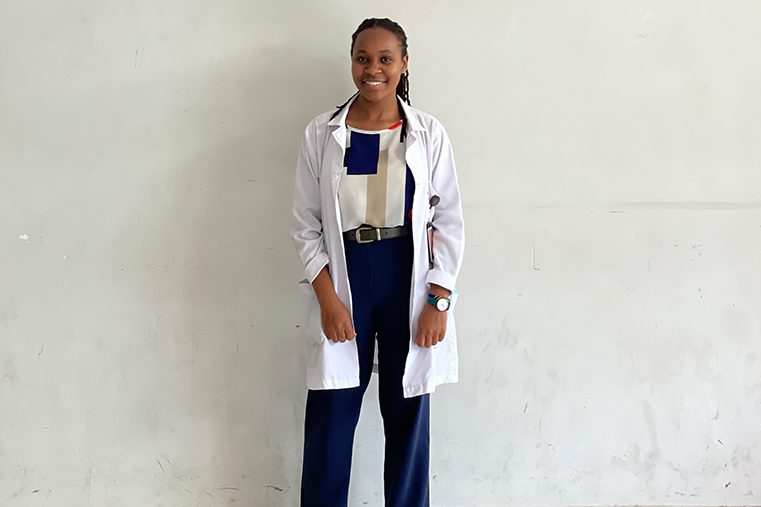 Our graduates have some advice for those in the same field and those who wish to choose medicine: "It is great being a doctor, and it is great being called one. The road is not easy at all. It is demanding in every way; some drop out on the way. In the end, it is worth every bit of your hustle. Because who won't be happy sending a bedridden patient home walking with a smile on the face? I am sure you would love that! So, I encourage everyone with a passion for medicine to apply". Another piece of advice quoted was, "Things are tough but well handled with a positive attitude throughout the journey, it is a gratifying job of all where you directly touch someone's life."
Dear Medicine Scholars, the whole St Jude's community is proud of you. We can't wait to attend your graduation, see you in white coats and call your names with the Prefix "Doctor".
We wish you all the best in your final university examinations. Make yourselves proud because everybody else is already proud of you.
For anyone who wishes to know more about Medicine and other courses plus university experiences, please send your queries to alumni@schoolofstjude.co.tz. We are ready to attend to your questions anytime.