In recent months, we have had two unique opportunities to explore our varied journeys through tertiary education, entrepreneurship, and employment, so that together, we can help each other succeed.
We pride ourselves with diversity; even though we have all gone through St Jude's, we have travelled different paths post-graduation. Some have done community service, some went directly to college, some started their businesses and so many other paths.
On Thursday 6th July between 4:15pm and 5:30pm a group of our alumni sat down with Mark, the Chairman of The School of St Jude (Australia) and St Jude's iNGO Board Member and Cindy, President of the American Friends of The School of St Jude, to chat about these pathways and specifically how alumni can help one another.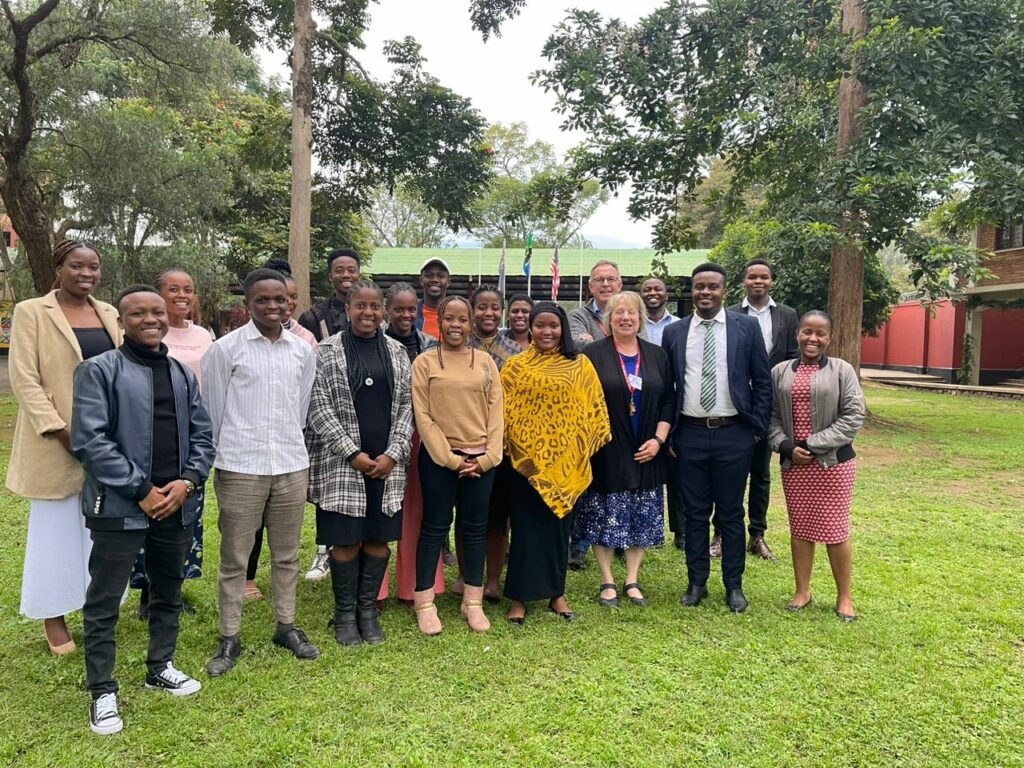 Cindy and her family have been supporting St Jude's since 2005. Cindy loves our school and her commitment to St Jude's has grown tremendously. As the President of The American Friends of The School of St Jude, which assists the school with funding from the US, overseeing the board there and on which some of our fellow alumni serve in the board as associates. Just like Cindy, Mark's first involvement with the school was in 2005 as a donor. He currently serves as the Chair of The School of St Jude Board (Australia) and a member of the iNGO Board here in Tanzania.

One thing that particularly stood out from the meeting was hearing the stories of how alumni got their jobs, or how they went on to start their businesses. It was impressive hearing the senior alumni advising the juniors on what they should do to increase their chances of getting decent jobs after graduation. It felt like a family meeting and clearly a bond beyond blood, as we all just want to succeed.
You may wonder if an hour and 15 minutes is enough to cover all that? We agree it's not enough! So, alumni extended this chat in our Alumni WhatsApp group. Alumni scheduled the meeting for Thursday 13th July at 7pm. Moderated by Suleiman '15, and attended by over 80 alumni members, we witnessed a very passionate Zoom session centered on ways we can help one another secure jobs, internships, and other opportunities.
Anna Emmanuel '15 spoke from her experience when she advised, "always negotiate with your ability, skills, be smart, always go the extra mile for people to notice your role. You can start small but always be creative, jump for opportunities and grow and learn something new that adds value."
Alumni venturing into starting businesses were eager to hear from Irene Maacha '17 who runs a successful clothing store in town. Irene was very particular about customer loyalty and satisfaction. She went on to encourage other alumni about the role of partnerships in growth and upscaling.
Hawa Hamis '16 insisted on the importance of reaching out when you need help. She emphasized, "It's brave to say what hard time you're going through, this is family and a family has got each other's back. Reach out! "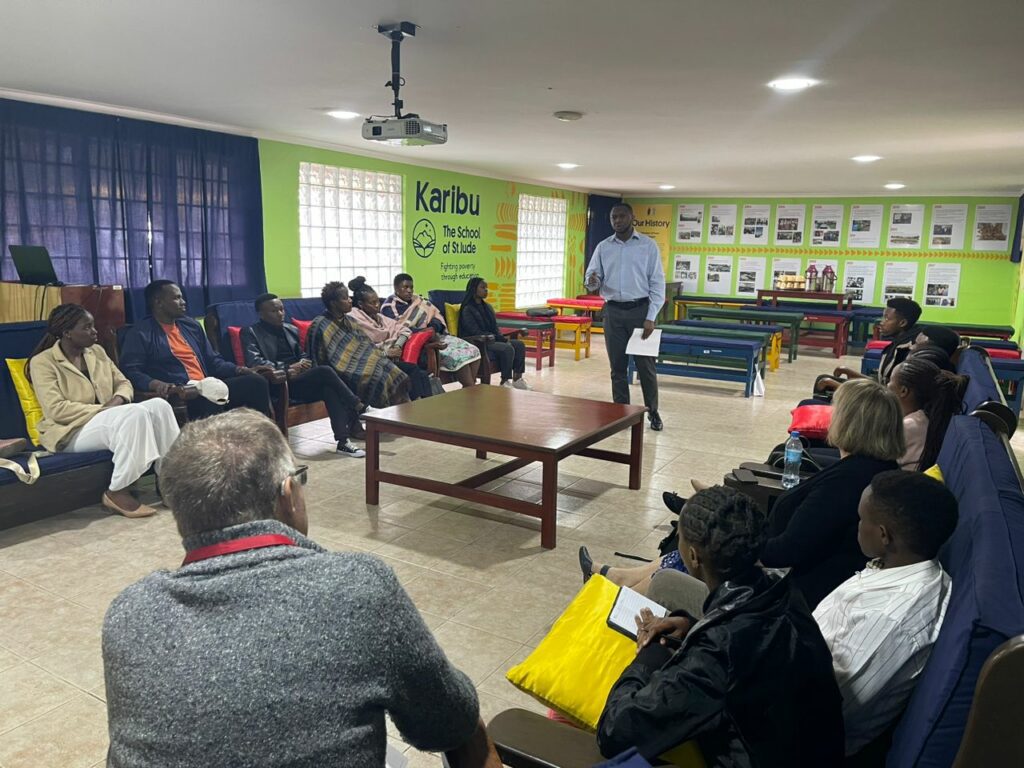 "While aggressive at life in early career years, one should still be mindful of the fact that sometimes compromise (financial and time-wise) is of essence in gaining experience and growth career-wise," Suleiman added.
As a family, it's our goal to make sure we move forward together so we all can continue helping our families, the association, the school and eventually fight poverty. As Charles '17 would say, "St Jude's is always our first family. The Alumni office is always there to help. Reach out to them."
We are here to help you navigate the path you are taking. We have alumni who have successfully taken your path. The session received very good feedback from the members, and we are still receiving individual private messages to date on how thrilled everyone is looking forward to the next one.
Stay tuned for the next series of Alumni meeting which will be announced in the Alumni WhatsApp group (0766200609)!