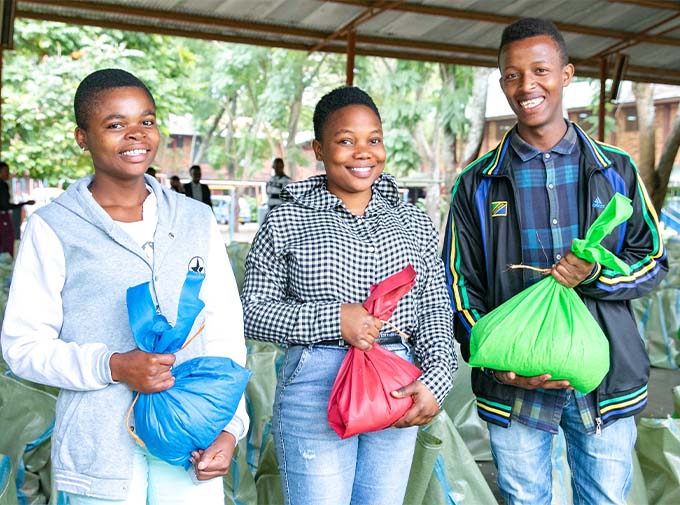 Are you taking part in making St Jude's dream come true? If not, then St Jude's Spirit program gives you a chance to participate. St Jude's Spirit is a movement uniting all stakeholders in fighting against poverty.
The alumni team is amazed to share how astonishing you people have been. More than 300 of you are participating in both financial and non-financial volunteering. 20 alumni went above and beyond. They were awarded on both St Jude's Day and Alumni Reunion.
Blood donors: Five alumni in KCMC Moshi - Eliau, Jackson, Kennedy, Epifania and Happiness, donated blood and saved a St Jude's primary school student.. This gave hope and strength to both alumni and the school at large. Knowing that alumni will always be there for each other and for students was a fantastic thing.
"Humanity and St Jude's installed a spirit that motivated me to donate blood and save a life. Second, as a future doctor, saving lives and being there for people is my priority. I am trying to do as much as I can to make people smile and feel that they matter and are needed." Eliau, Class of 2019, shared.
Kennedy had something to say, "St Jude's has shaped us in a way that giving back to the community and being there for others is part of the culture. We grew up looking out for each other, and St Jude's made us a family by default. The moment we had a message from BSJ that they needed people to donate blood, I did not hesitate or even think twice. I knew this was the only chance to be there for our young brother and the community"
"I am advising my fellow alumni to try and give back anytime they can. There is no right time; you can start as soon as your heart pushes you to. We should try to live as a family just like how the school raised us to be. We are our connection and network, let's hold on to each other, and one day, just one day, we will fulfill our dreams and be where we all dream to be.
Financial and non-financial volunteers: There were more than 15 alumni who have been volunteering both their time and money to St Jude's. Alexander, Athuman, Marry, Erick, Ng'ara, Charles, Innocent, class of 2016 and 2017, Clara, Godlove, Irene, Gloria, Godfather, Amani, and Michael. They also managed to volunteer for more than 2 months during the tough times for the school.
"I believe it's worth it to appreciate the help that I received from the school. St Jude's has been nothing but a blessing and a dream changer. It taught us to give and appreciate. I would do anything, no matter how little for the school. I am humbled that the little contribution has made a change. I am looking forward to doing more," Irene aired.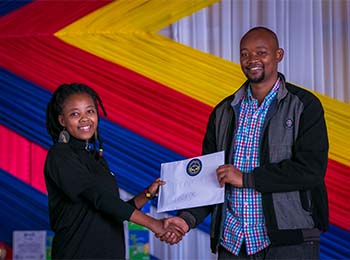 Alexander also shared something, "There is power in giving, that's why St Jude's raised us with all the values and a heart of giving back to the community. Just imagine how the school can grow and keep on helping the disadvantaged Tanzanian kids if we give back. It does not have to be millions or a year, start a little, and eventually, we will all be changing lives too".
It is never too late to be part of St Jude's spirit. If you want to be a part of the program, email us via alumni@schoolofstjude.co.tz or message us on 0766 200 609. Let's come together in fighting against poverty.