As a St Jude's alum, you might have heard about St Jude's Spirit. Let us tell you more, as we would love to have you as a part of the movement!
St Jude's Spirit is a program to record and appreciate the value all our stakeholders deliver to our school community. As a member of the St Jude's Alumni Association, you have the power to make a difference through the St Jude's Spirit program. You will stand hand in hand with our diverse family of change-makers who bring the mission and vision of our organisation full circle while demonstrating St Jude's values.
We have more than 120 alumni participating in non–financial giving as part of St Jude's Spirit. As non-financial givers, alumni may choose to do the following but are not limited to;
Volunteering
As a St Jude's graduate, you can be a unique role model for current students and enrich their learning experience in many ways. You are welcome to volunteer at the school when you have time. You may volunteer in different ways, like;
Assisting with Extracurricular Activities (ECAs)
Giving motivational talks to certain classes or in a school assembly
Helping to organise Alumni Association events
Assisting with sports coaching
Mentoring student government members
Helping to tutor exam year students
We will advertise Alumni Spirit volunteering opportunities through the Alumni E - News, LinkedIn, and WhatsApp 0766 200 609. Or, you can email us at alumni@schoolofstjude.co.tz to request a chance to volunteer.
Irene (Class of 2019) is one of those people who always give back by volunteering. This year, she has volunteered in different teams, including the Community Relations team, the Alumni team and the Social Impact team. Seeing her popping in and offering to give her time has always been good. "There is always that special feeling when you are back on campuses," she says. "I find myself useful anytime I give back. Little do people know in giving, you receive more. I learn and grow while sharing my time and skills with the St Jude's community. I hope we will realise this opportunity and start giving back."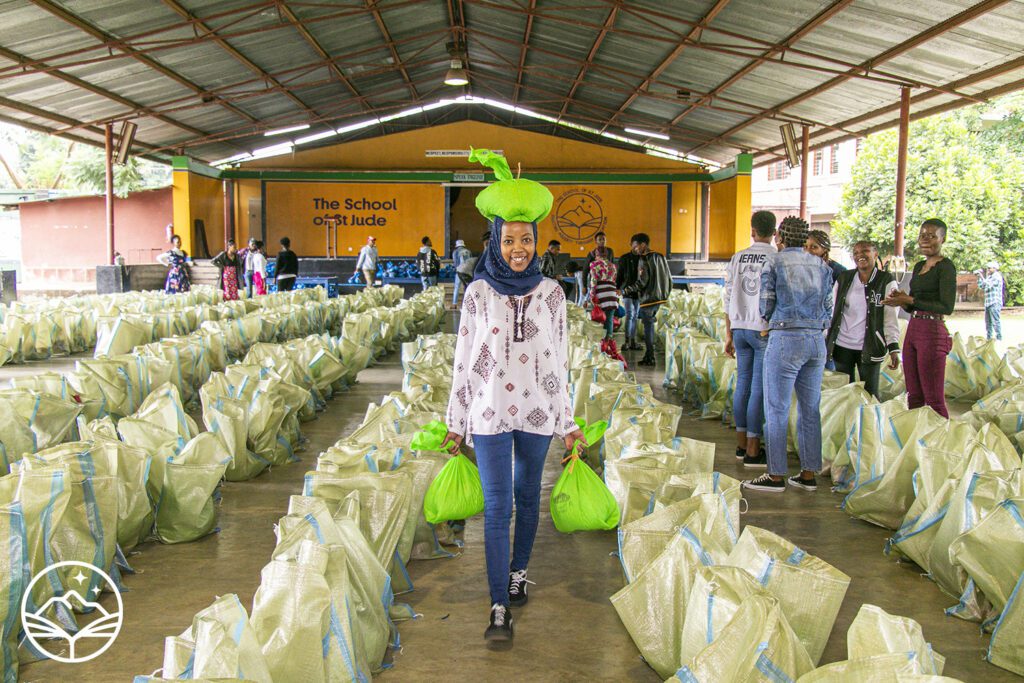 Spreading the word
Alumni may use their voices, connections, and networks to spread the word about the school. For example, you could give out brochures and other marketing material either locally or internationally, speak about St Jude's informally or formally at planned events, village meetings, church, or even with extended family members, wearing St Jude's branded clothing at events or promoting the school through the use of merchandise to a public audience and continually sharing and promoting the school through one's social media. You may follow St Jude's social media pages, Instagram and LinkedIn, and help share or repost.
Goodwill
Acts of generosity, thoughtfulness, compassion, or cooperation from the broader community help support St Jude's. For example, Alumni can donate goods to the school regularly, or act as role models by living in accordance with school values, and encourage other Alumni to demonstrate school values too.
We would also like to recognise Luqman (Class of 2019). Luqman freely gives his time and is always ready to answer the call. Those who attended the reunion will remember the amazing live band! We have Luqman to thank for organising this great entertainment. He went the extra mile to ensure people also enjoyed the games on the Play Station.
"There's no place better than home and St Jude's is our home. Giving back gives me happiness and a special place. There is always that feeling when I walk back here. This year's reunion was unique. I enjoyed being a part of the committee. I loved that my fellow alumni enjoyed it. We all had fun," Luqman shared.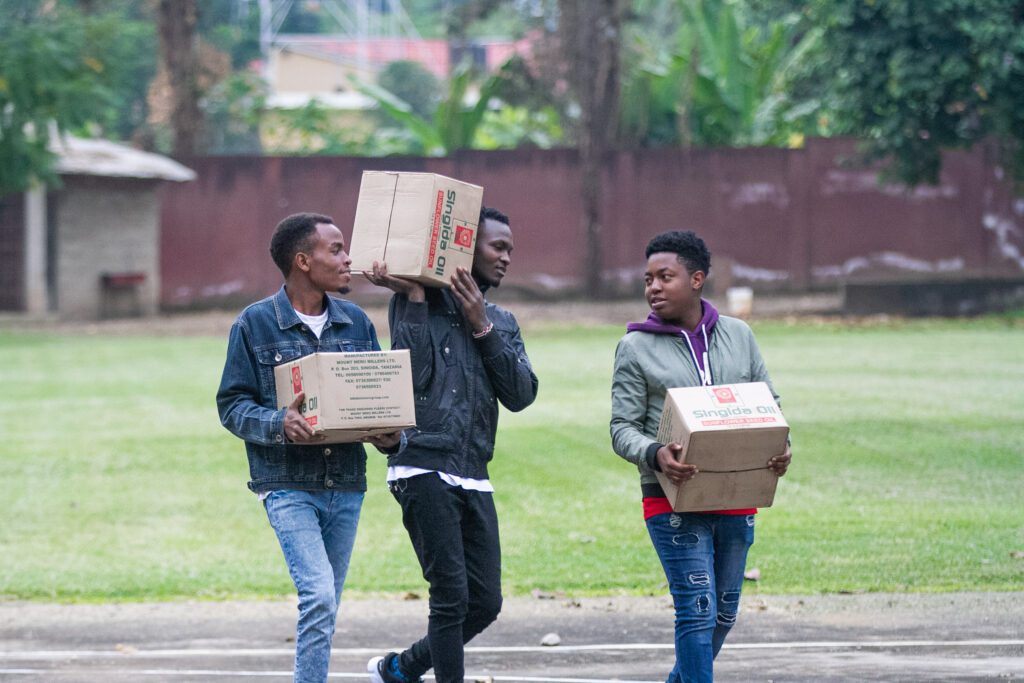 Irene and Luqman would like to encourage their fellow alumni to remember St Jude's. Those who wish to give back don't have time can also pay us visit when they are in Arusha.
Do you want to become a non-financial giver? Just email us at alumni@schoolofstjude.co.tz or you call or text us on 0766 200 609.
We are looking forward to seeing you join the movement!