Standing in the departure hall in Kilimanjaro International Airport, Catherine and Erick, St Jude's graduates from the class of 2018, are about to embark on an educational experience of a lifetime.

They are two of the four St Jude's interns from our Beyond St Jude's program who've been offered fully funded scholarships to top universities around the world, as part of St Jude's partnership with the MasterCard Foundation. "After I found out I had been selected, I sat for a minute, thanking God. I didn't expect it because there were a lot of candidates actually," Catherine recalled.
The 22 year-old credits St Jude's for changing the direction of her life and helping her family look forward to a better future.
"My first government school teacher actually encouraged me to study hard so I would be accepted, as she could see the value of St Jude's. I had no motivation to go to secondary school when I was younger but St Jude's changed that for me, it opened up my way of thinking and seeing life. I began to realise I could actually achieve my dream at some point," Catherine admits.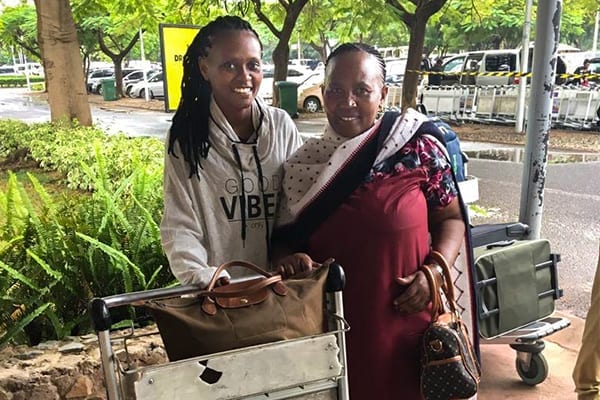 That dream of completing a business degree is only a few years away from becoming a reality, with her education costs covered and a laptop, mobile phone, visas and flights also paid for as part of the scholarship.
Like St Jude's, the MasterCard Foundation believes in supporting future leaders. After her graduation from the United States International University – Africa in Nairobi, Kenya, Catherine will return to Tanzania so that she can invest her knowledge locally.
"There are a lot of opportunities, but the people don't have the knowledge to make ventures successful. So by me taking a business degree I feel like I will be able to actually help others to run successful businesses," Catherine proudly shares.
Packed in her suitcases bound for Kenya, is a reminder of those people.
"Someone very special bought me a Tanzanian crown and it's going to remind me of home as it has the Tanzanian flag and it's Maasai made, which is important to me because my mum is half Maasai," Catherine said, holding the treasured gift.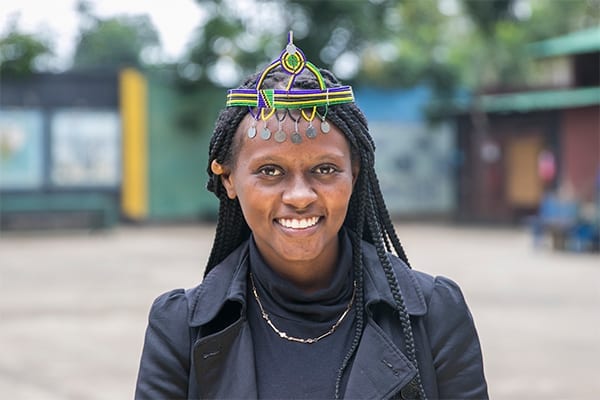 The crown will travel with Catherine as she reaches many milestones, her first plane flight, her first time outside Tanzania and, in a few years' time when she finishes her degree, the first person in her family to graduate from university.
This major achievement will be shared by fellow MasterCard scholar, Erick.
"I am the first in my family to go to university, they are very excited. I had to explain to my mum what university is. I want to work hard so my young sisters do not face the same problem," Erick explained.
The 20-year-old will study a Bachelor of Accounting in Botswana, after completing a one-month induction at the University of Rochester in New York with other MasterCard scholars. It's a world away from the government school Erick attended before starting at St Jude's in 2012, where there were 70 students in a class and three to a desk.
"I am looking forward to meeting people who will challenge my views on life and learn from them. I want to use my degree to begin an accounting firm and boost jobs in Tanzania," Erick beams.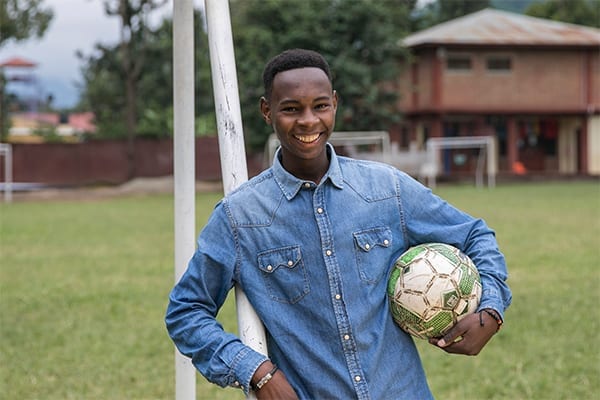 Whilst excited, Erick is also preparing himself for some cultural differences he might face both on his trip to America and when settling into university life in Botswana.
"My fellow St Jude's alumni who are already studying abroad have told me that the food can be a challenge because it is different to what we're used to, so I'll have to adapt to that," Erick laughed.
But with each challenge, both Erick and Catherine will have the support of the St Jude's community, through the Alumni Association, and of course through the combined effort of thousands of generous St Jude's supporters worldwide.
"I will miss this place; it has been my home - but I'll be back. I can't wait to see what the future holds for me," Catherine added.
Would you like to support a St Jude's student to become a leader of the future? Sponsor the academic scholarship of an emerging leader today!
Replies