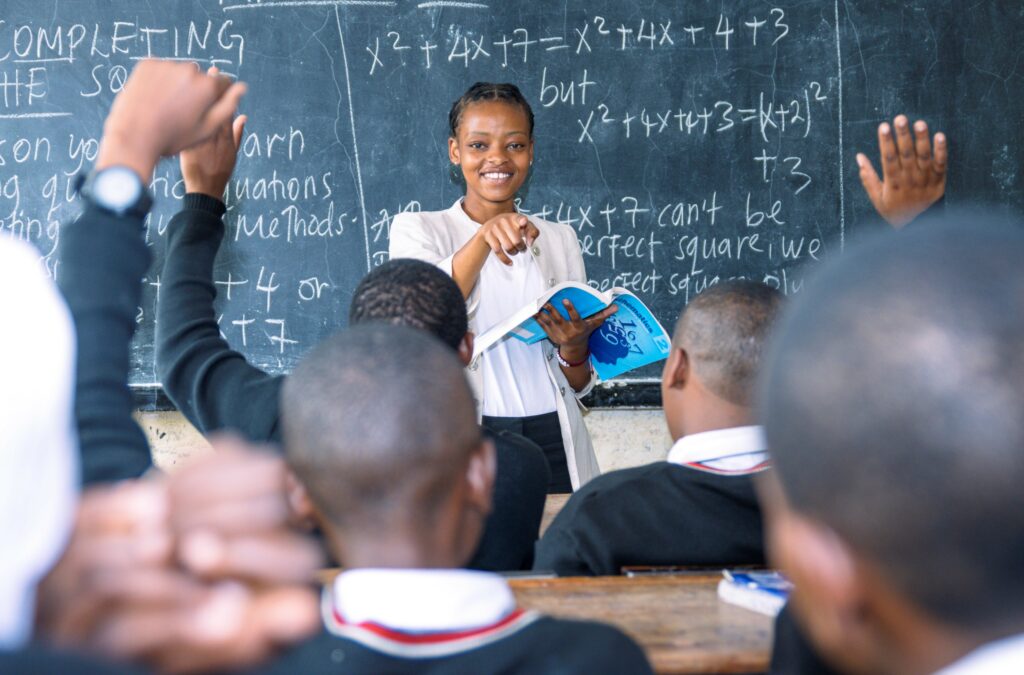 At the front of a classroom of more than 50 students stands Jesca. The students are in Form 1, the first year of secondary school, at a local government school and not one of them has a textbook. They share desks and chairs, and listen quietly as Jesca teaches a lesson in physics.
It's a challenging situation, but Jesca is accustomed to it. This class is just one of the seven streams of Form 1 she teaches – more than 350 students in total. Such a teaching load is remarkable, particularly when one considers that Jesca was a St Jude's secondary student herself less than twelve months ago.
Today, Jesca is a proud Community Service Year (CSY) volunteer.
The CSY is the first part of Beyond St Jude's (BSJ), St Jude's program to support graduates through to their completion of their first tertiary qualification. A challenging and rewarding year, the CSY is a time for St Jude's Form 6 graduates to give back to the community through volunteer work, before commencing tertiary studies. Some volunteers give their time and skills in non-academic roles on campus at St Jude's, while the majority choose to volunteer as teachers in government schools.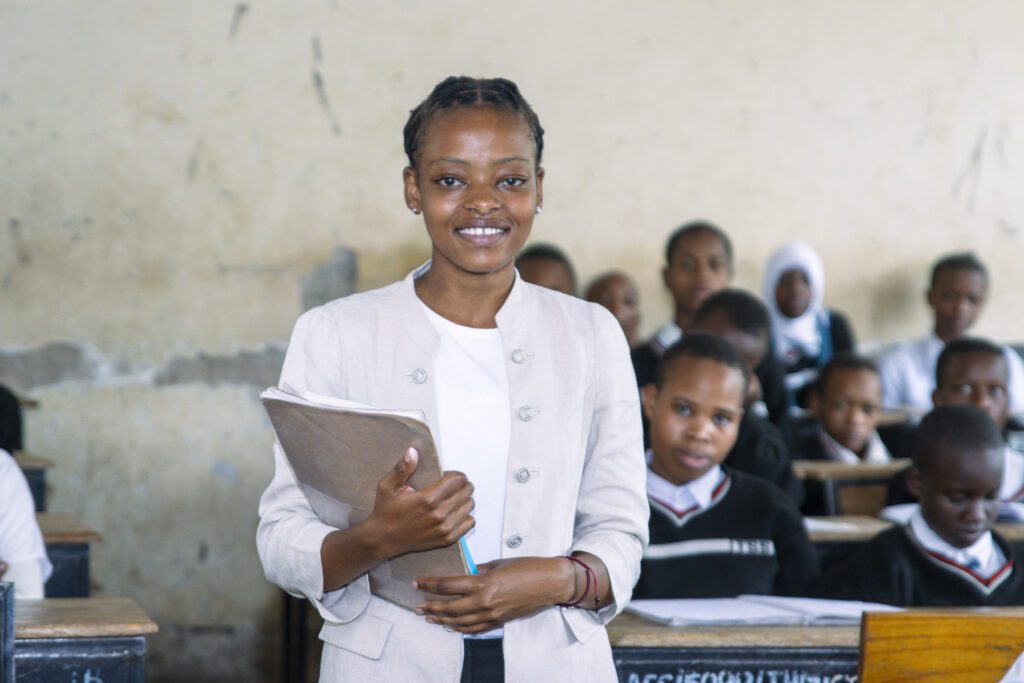 "My biggest motive to join the CSY was to give back to society," shares Jesca. "There are students out here who need someone to teach them, to mentor them, to share knowledge with them. I get to share what I have learned at school."
Since the program started in 2015, 636 volunteers have taught 85,000 government school students at more than 100 schools in the community. These students would otherwise have found themselves without teachers in core subjects, like mathematics and sciences.
There is a particular need for science teachers, which means Jesca's knowledge as a former PCM (physics, chemistry and mathematics) student is in high demand. Even so, she was apprehensive about teaching physics.
"At first, I actually wanted to teach mathematics and chemistry, but my school already had teachers for those subjects. They said they needed a physics teacher, so I said, 'Ok'. Then I wondered, 'Will I be able to do this?' But then I thought, 'People say girls can't do physics but I studied physics for A Level. So, I decided I would teach it to show girls that they can study science subjects and that physics is not too hard," Jesca smiles.
When teaching such large classes with limited resources, challenges are sure to arise, but Jesca meets them with a can-do attitude.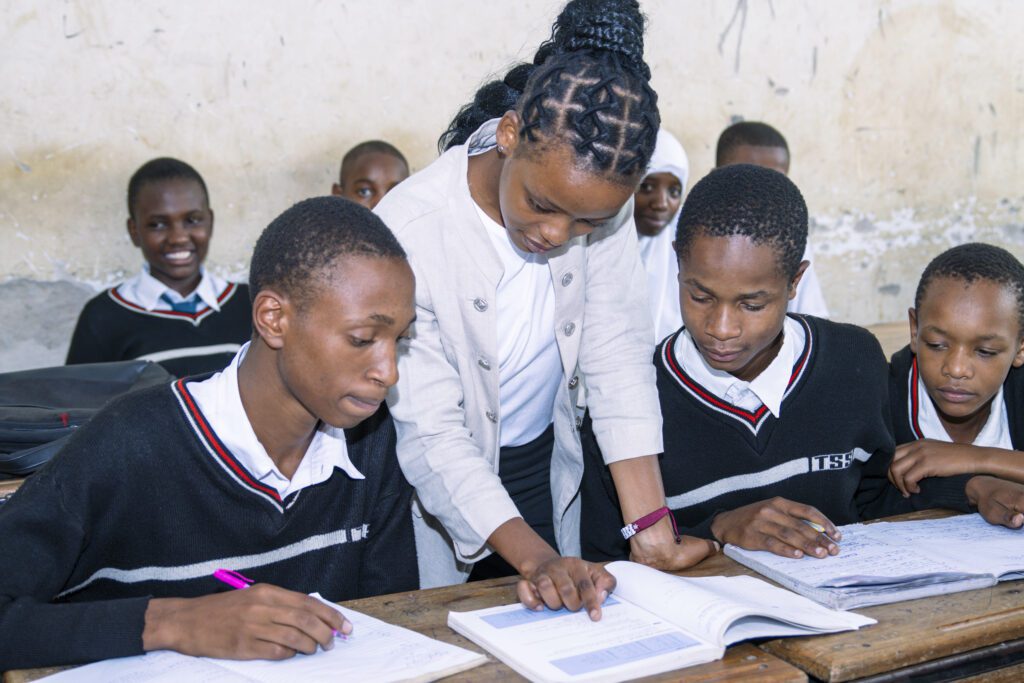 "I've been able to handle every challenge so far," she says. "One thing is, it can be hard to manage so many students, but I talked to some experienced teachers at the school where I teach and asked them, 'How can I handle these particular types of students?' I also use the skills I learnt during the Work Readiness training week with BSJ."
During the training week, Jesca and her fellow CSY teaching volunteers received instruction in classroom management, lesson preparation and basic teaching skills.
"The biggest challenge is to attend to every student. You have 40 minutes and you have to teach and reach all your fifty students. But in each class there are different types of students. There are some who can hear you and just 'get it' straight away. Then there are some who need close assistance but you can't divide 40 minutes to speak individually to 50 students," she says.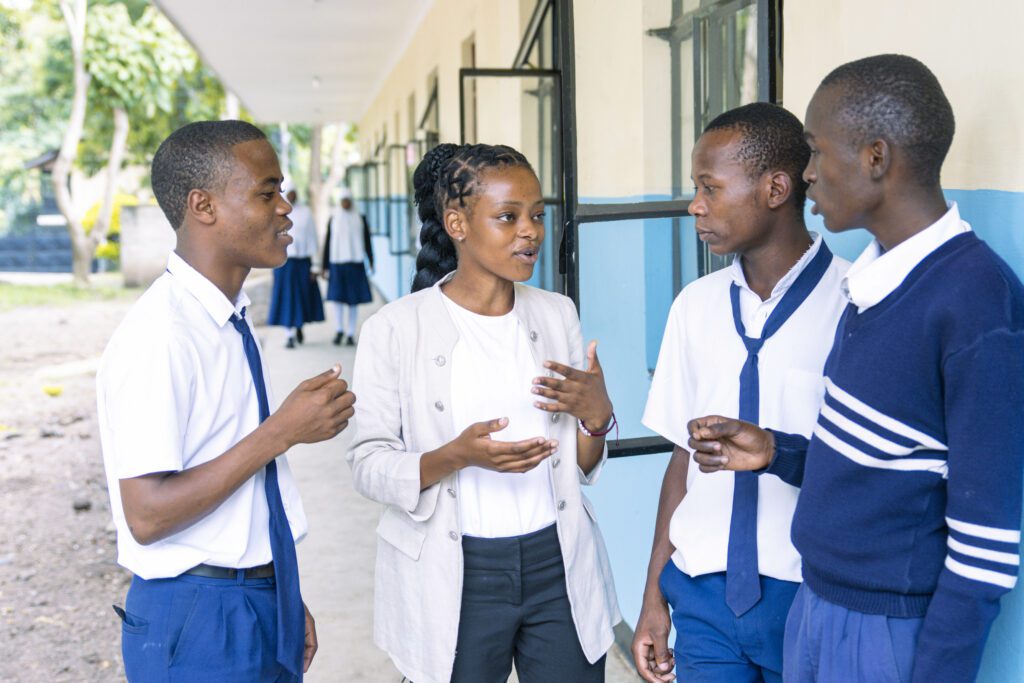 Despite these challenges, Jesca finds ways to engage students on an individual level. She explains, "I love spending time with the students, getting to know their talents. There are some who can draw, who can sing well or even compose songs. I try to use their talents in their studies to help them be more engaged."
It's not just Jesca's students who are learning; this year has been full of growth for Jesca too. In a few short months, she has transformed from a secondary student into a teacher. Soon, she'll be transformed again, when she becomes a university student. Jesca hopes to study chemical engineering.
"The CSY is preparing me for the future. I have learnt to make my own decisions, because when I am teaching, I have all the responsibility. I'm learning to be responsible for myself and for the community. Now I can see that society needs people who see the challenges we are facing and then takes action to solve them," she smiles.
It's a mature insight for a 19 year old, but not uncommon among CSY volunteers. First and foremost, the CSY is a way to give back to the community, but through their service, volunteers get the opportunity to fulfill their potential.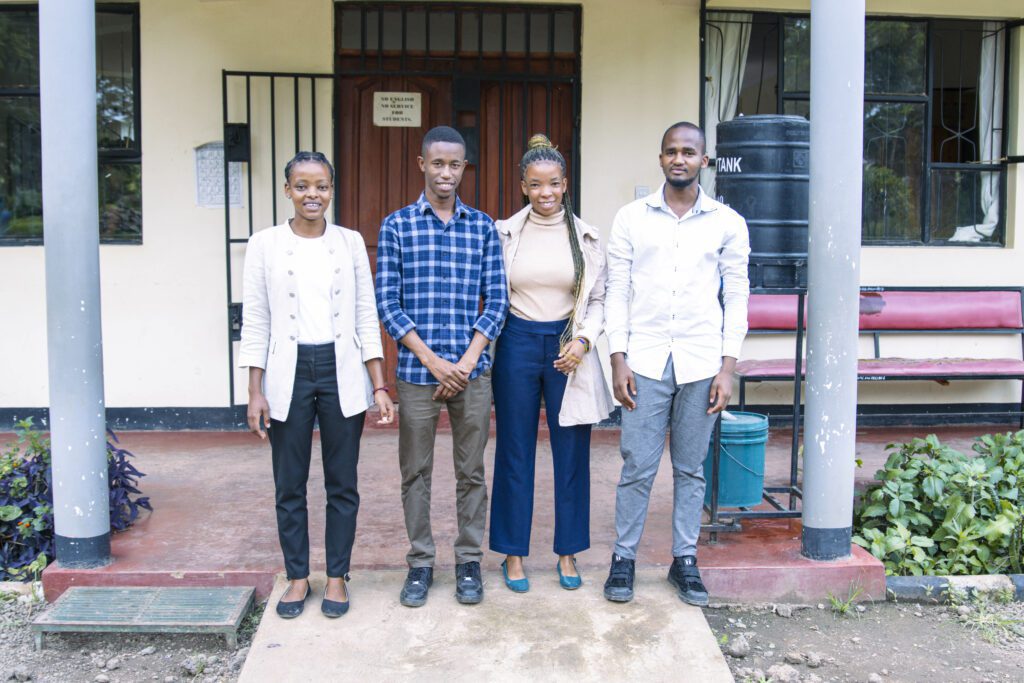 This year of community service after their Form 6 graduation gives volunteers, like Jesca, time to challenge themselves, to learn the true meaning of responsibility and to engage with the community as young adults. While challenging, it's an experience few would trade, as shown by Jesca's closing words.
"I would tell Form 6 students to do the CSY. People out there are really grateful for what we're doing and it's a blessing to help people. It's a really great experience to make a change in someone's life."
Support a CSY volunteer as a sponsor!
Replies