Seeing alumni in the corridors of The School of St Jude is not surprising. Many are eager to give back to the school in any way they can, embodying the true spirit of giving.
At St Jude's, an alum is a student who successfully graduated from Form 6 (A Level) (or Form 4 (O Level) graduates who have reached Form 6 age). St Jude's graduates are alumni whether they participate in the Beyond St Jude's (BSJ) Program (an optional scholarship program for our secondary graduates) or not.
The school has more than 800 alumni. Many alumni are enrolled in higher education in Tanzania, while more than 30 are studying abroad. In addition, many alumni are now tertiary graduates, working within East Africa.
Of these, 80% are working in crucial sectors to ensure Tanzania's prosperity, including engineering, health, information technology, education, finance, and accounting. 20% are self-employed and have generated employment opportunities for over 150 people within their communities.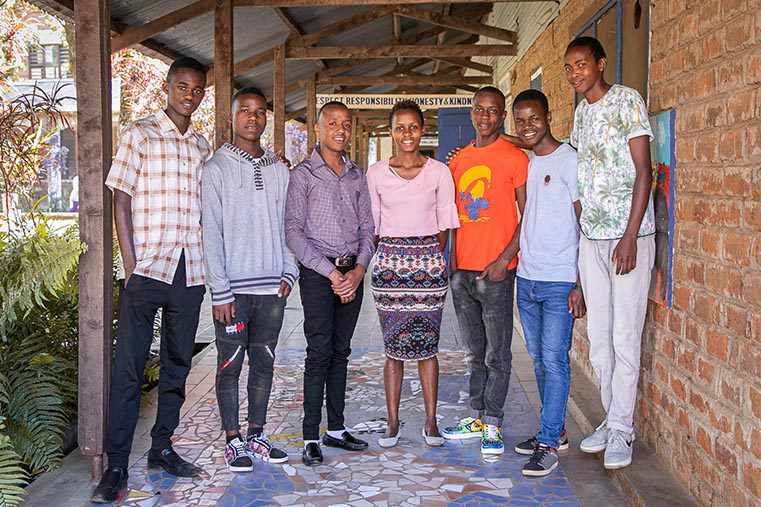 Through the St Jude's Spirit Program, St Jude's alumni are dedicated to supporting the school financially and non-financially in the same spirit with which they received their free, quality education.
St Jude's Spirit Program is a movement that unites St Jude's diverse family of change makers – students, staff, families, local community, alumni and our international supporters; with one mission of fighting poverty through education.
"The Alumni Spirit Program that is managed by Alumni Association was started in 2018 with the aim to assist unsponsored students and help the school both financially and non-financially," says Edna.
The Alumni Association of The School of St Jude exists to promote the mission, vision, educational and community aims of St Jude's to our graduates. The association also provides opportunities for members to network, offers training and skill development, share employment opportunities and organises social activities.
Edna is a St Jude's alum herself and now works in the Alumni team, engaging with fellow alumni and making sure graduates' achievements are recorded. "I graduated from Form 6 in 2015. As a proud member of the St Jude's Spirit Program, I support the school financially by donating AU$3 every month."
The school currently has more than 100 alumni donating through the St Jude's Spirit Program. Alumni donations are predominantly allocated towards St Jude's Unsponsored Student Fund, which funds uniforms, transport and learning resources for students whose scholarships are currently unsponsored.
"Alumni also support the school non-financially by sacrificing their time to assist in various school departments, help in fundraising activities and spreading the word about the school," explains Edna.
St Jude's has more than 200 alumni volunteering at St Jude's. Some are teachers, sports coaches and some help with organising alumni events.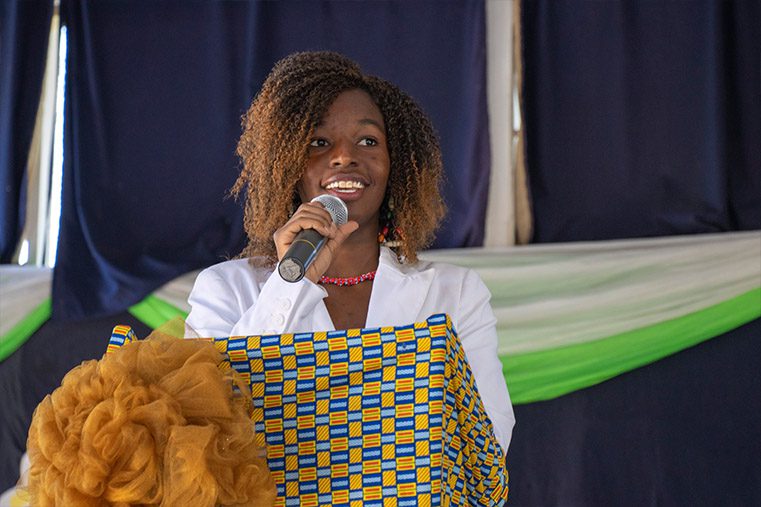 Tatu is an alum who completed her A Level education in 2021. She now volunteers in the Alumni team and she's a member of the Alumni Spirit Program.
"I feel obliged to give back to my community after acquiring a free, quality education from St Jude's. My community needs me to support them," says Tatu.
"Currently I'm supporting the school both financially by donating AU$3 each month and non-financially by volunteering in the Alumni team," adds Tatu.
Tatu, who is volunteering through the BSJ Program, hopes to one day sponsor a student once she becomes a successful accountant.
"Volunteering has been part and parcel in my life. Once I'm blessed with enough resources to sponsor a student's scholarship I will be glad to sponsor one or even two students. As a former St Jude's student, I am proof that education changes lives and I would like to transform the lives of my younger sisters and brothers," explains Tatu.
Alumni are the heart and soul of the organisation, carrying the school's legacy. Their spirit of giving is a testimony to a St Jude's education that creates hope for the future of Tanzania.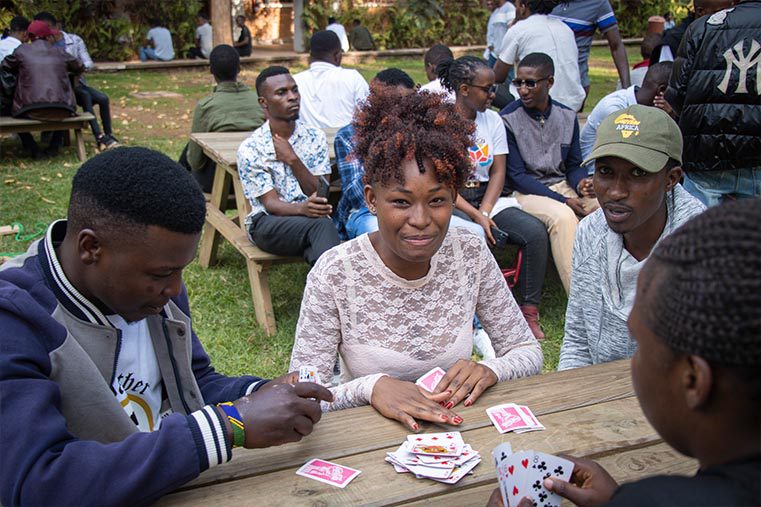 Your generosity has helped St Jude's transform the lives of many students and their families. Share our story!
Replies