During February, all St Jude's students receive comprehensive health checks from a team of volunteer health professionals and assistants, to ensure they're growing up healthy and happy. So, what are they checking for?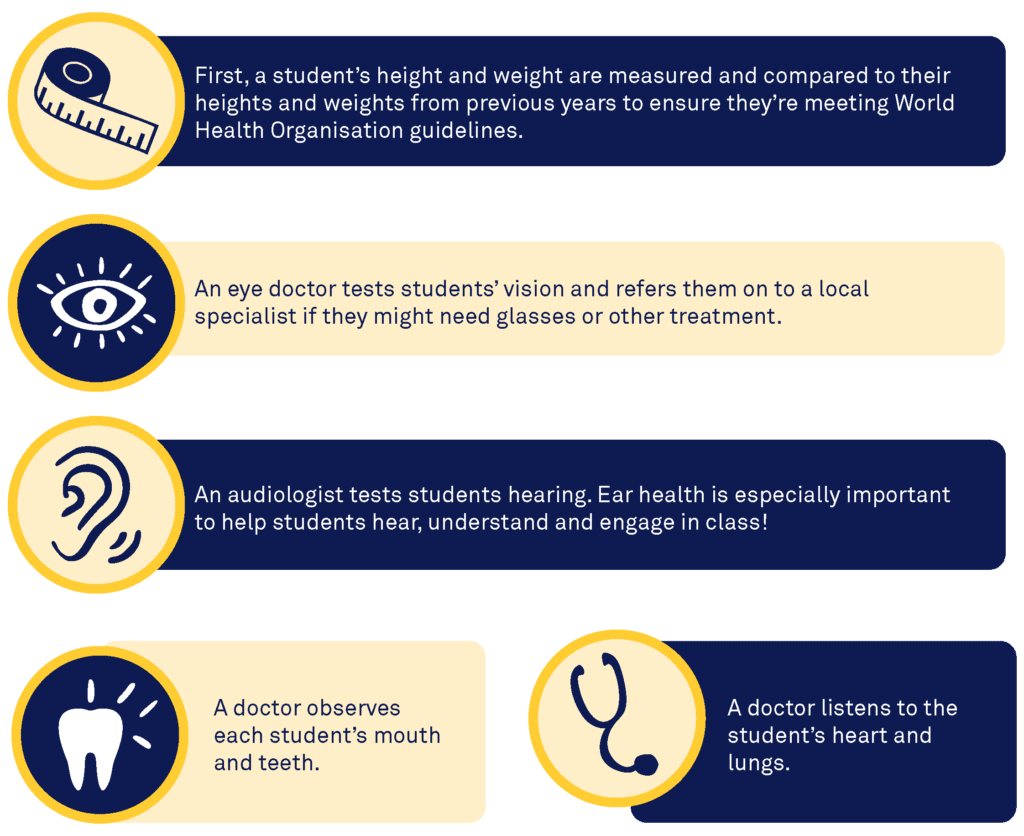 After health checks, students who need further care, like glasses, dentistry or additional examination, are referred on to local specialists.
A St Jude's scholarship provides a student with health checks, and everything else they need for a successful education. Sponsor a scholarship today!
Replies