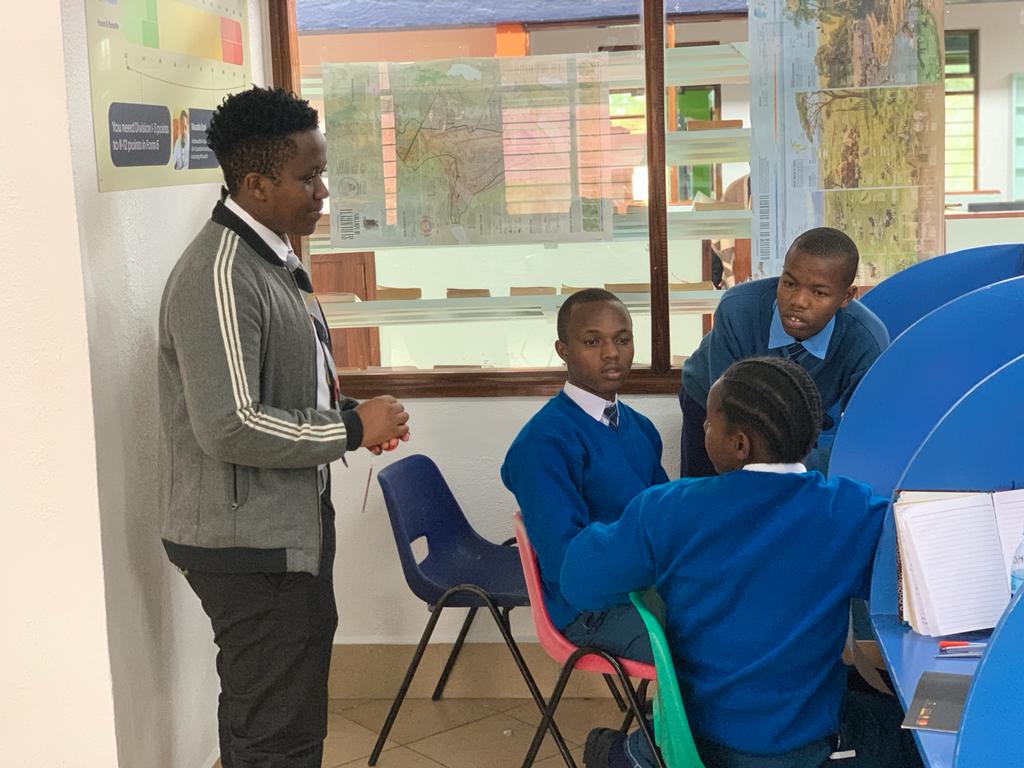 When Steven joined The School of St Jude, he immediately knew it was different from any other school. But he couldn't have predicted the immense opportunities that lay ahead of him.
"I was a Standard 1 student and everything was new to me," recalls Steven. "From the playing fields to the classroom to the library – it was all eye-opening," he adds with a smile.
As Steven continued to explore his new school, his curiosity finally found an outlet in the computer room. In the following years, Steven deeply developed his enthusiasm for computer studies making the most of St Jude's educational resources and opportunities.
"I frequently took part in various regional and national science competitions and exhibitions," says Steven. "These experiences and exposure inspired me to combine my passion for technology with creativity leading me to develop various innovative projects," he continues.
One such project was Alice, an artificial intelligence computer program that Steven co-developed with a friend. The innovation was so popular for its ingenuity and functionality that the pair were invited to present their prototype to the government agency for science and technology.
Determined to develop his skills further, Steven resolved to pursue a higher education scholarship at the African Leadership Academy (ALA) in South Africa. The educational institution is renowned for its pioneering leadership and entrepreneurship programs for aspiring African youth. To ensure that he had the best shot at getting the scholarship, Steven knew just the place to go.
"Students begin to develop their career interests at a young age," says Mr Malisa, St Jude's Career Guidance Officer. "It is therefore important to prepare them early with career guidance lessons so that they can make informed choices when the time is right. That's what my office does here at St Jude's," he adds.
As a Career Guidance, Mr Malisa routinely works closely with students looking to apply for international scholarships at various academic institutions and advises them on career choices. This includes prepping students to write compelling essays, interviews, and guiding them throughout the application process.
"Luckily, around that time, students from ALA came to St Jude's for a training seminar," recalls Steven. "Some of them were alumni of St Jude's and they gave me some valuable tips in addition to counselling from the Career Guidance Office," he adds.
Thus, equipped with mentorship from St Jude's and driven by his unwavering ambition, Steven applied for and successfully got a scholarship to ALA.
Four years later, Steven, now a graduate, returned with four other colleagues to run a boot camp training at St Jude's Secondary School. Dubbed BUILD-in-a-box, Steven and his team sought to extend their knowledge to help students improve their entrepreneurial and problem-solving skills through creativity and innovation.
"It is a step-by-step strategy that walks students through the process of identifying a problem, developing a solution to the problem and creating a business out of the solution, and then scaling it to reach a wider market," explains Steven.
The two-day training camp was segmented into various engaging activities for students to learn, practice, and refresh.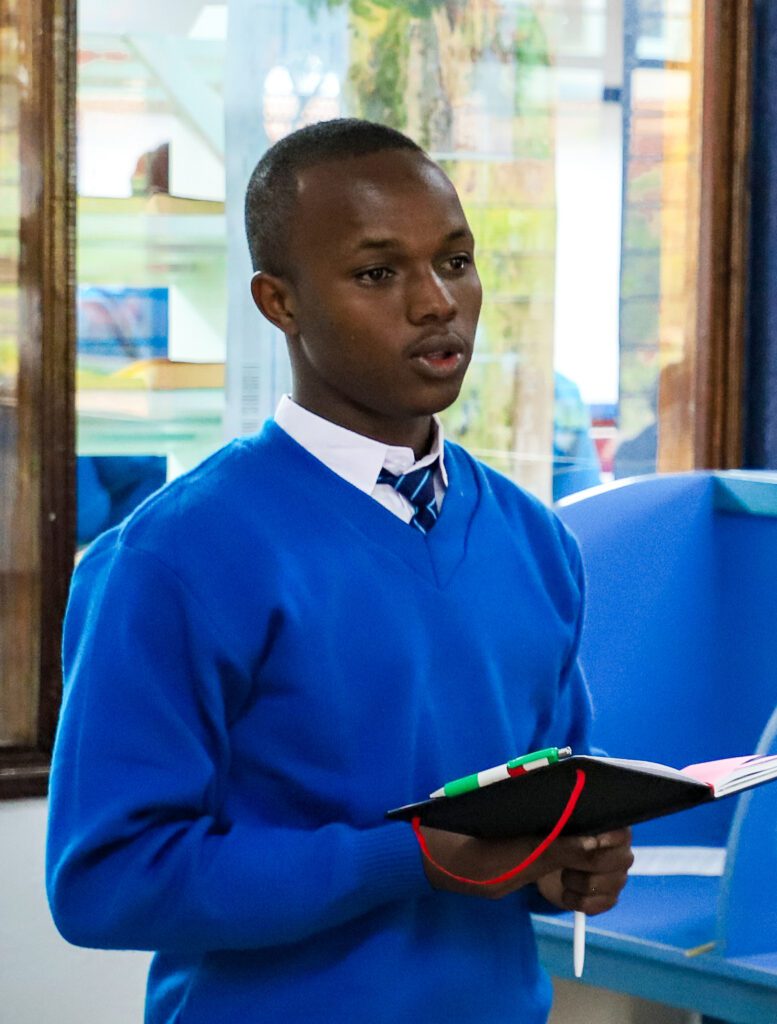 "One of my biggest takeaways from this training is the power of teamwork," says Nelson, a Form 5 student at St Jude's Secondary School. "It's incredible how much we can accomplish by putting our collective minds together towards a problem," he adds.
The open and interactive learning also inspired Nelson to develop his confidence and practice his presentation skills. Despite his generally reserved personality, Nelson admits the engaging activities of the boot camp inspired him to challenge his fears and dream big.
"I think I might even run for a position in the students' government in the near future," says Nelson with a smile. "We had sessions where we mimicked pitching our solutions to potential investors. I enjoyed presenting my ideas and it was truly an enlightening exchange between me and my peers," he adds.
St Jude's has long maintained a mutually beneficial relationship with the African Leadership Academy (ALA). Over the years, students from St Jude's have won scholarships to pursue their studies at the academy with many of them returning to facilitate bootcamp workshops for their peers. No doubt Steven's transformational journey has inspired more students to pursue their dreams and use their skills to create innovative solutions to problems around them.
Ericsson may have left Tanzania eight years ago, but he remains intimately connected to his roots at St Jude's.
"Wherever I go, St Jude's will always be my home," says Ericsson, who is currently residing in the United Kingdom.
The story of Ericsson and St Jude's began at the beginning of the 2000s when the school was still in its early stages.
"It was unlike any other school," recalls Ericsson. "I was especially intrigued with the culture and diversity at the school along with the fact that St Jude's offered free and quality education," says Ericsson.
Ericsson realised the benefits of having a good foundation in education early on and so like any other aspiring scholar student, he applied for a scholarship at St Jude's and hoped for the best.
"The Scholarship Application process was a very rigorous one," recalls Ericsson. "I had to sit for a series of oral and written tests. I don't remember the tests as being easy," he adds with a smile.
Ericsson soon became a regular face around campus. He would hang around the school as he waited for his results, eventually one day, Ericsson got the best news he was hoping for!
"I think my journey with St Jude's started when I received my school uniforms," Ericsson recalls fondly. "I remember having daily training sessions with Angela, one of the earliest teachers at the school, on how to tie my tie – valuable life lesson for sure," Ericsson adds with a smile.
Ericsson spent the next 13 years at St Jude's, exploring his passions and interests in a wide variety of subjects. The resources and supportive learning environment allowed him to freely develop and evolve his interests until he finally found his groove both academically and outside academics.
"At first, I was fascinated with mathematics," says Ericsson. "Then I ventured into other subjects like social studies, and the sciences, until I finally settled for extended business subjects like commerce, accounting and economics in secondary school years," says Ericsson.
Outside the classroom though, Ericsson had only one passion.
"I have always love football for as long as I can remember," says Ericsson passionately.
While at St Jude's, Ericsson was a member of a local football academy and had dreams of playing professional football. As an emerging football talent, Ericsson took his passion seriously and was a regular starter on the team.
"I would train and play football every day," says Ericsson. "I remember doing my homework on my way to school because I had spent the entire previous evening playing football!" he recalls.
However, things took a different turn and Ericsson had to adapt his passion for football to suit the changing dynamic, just as he did with his studies. When he began losing his starting spot on the first team, Ericsson shifted his focus to officiating football matches and soon qualified as a certified football referee.
"This was an interesting turn of events because I didn't like referees back in my playing days," Ericsson reflects with a smile. "The biggest lesson I learned during my transition is no matter how bad it gets; better days are always waiting. Never lose hope," he adds.
Today, Ericsson has set a unique record of being the first Tanzanian professional football referee to officiate football matches in England aspiring to one day referee the Premier League. He also has a thriving career at one of the world's leading reinsurance companies following a Bachelor's degree in Business Management with honours and a Master's of Entrepreneurship, Innovation and Enterprise Development from Westminster University. He is a living example of dedication, ambition and adaptability. 
"Whenever I find myself doubting how far I can go, I remind myself of how far I have come and how many people have significantly contributed to me getting this far. And that gives me the strength to press on," says Ericsson.
In May 2023, Ericsson purchased 13 of St Jude's latest book, The School That Hope Built, to be distributed to schools in Australia. The books were personally delivered by Gemma, St Jude's Founding Director, during her Australian Tour in 2023.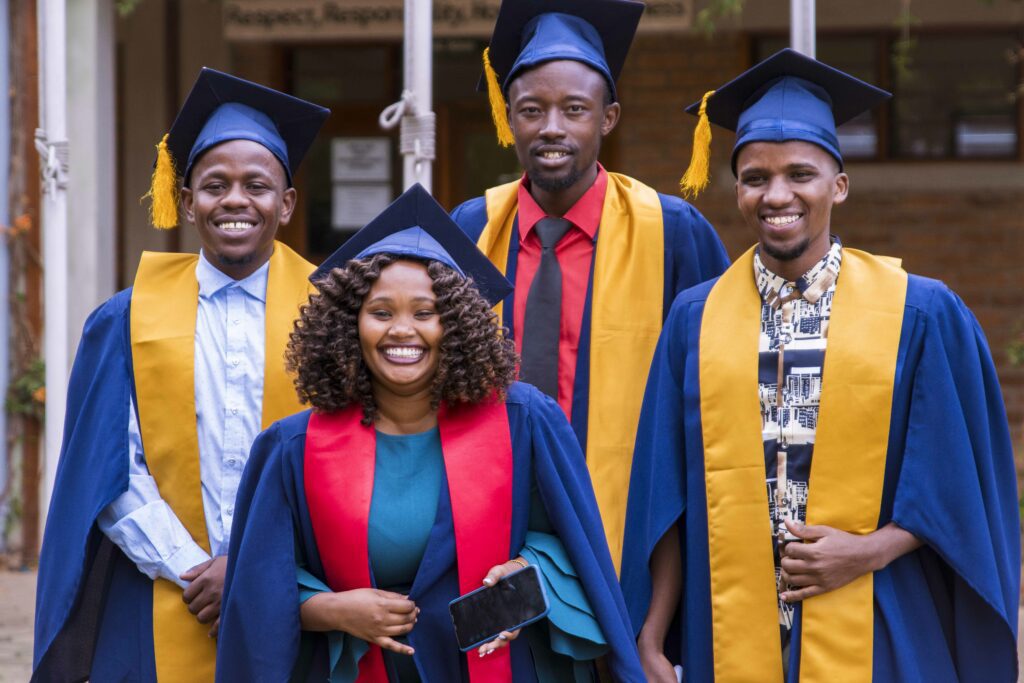 Salome joined The School of St Jude in 2006 with a dream of helping her family and community break the cycle of poverty. She has studied hard and progressed to secondary and then higher education.
"I joined St Jude's in 2006, completed primary school and then my four years of O Level education. I graduated from two years of A Level education in 2018," Salome explains.
"After doing the Community Service Year from 2018 to 2019, with the help of Beyond St Jude's, I pursued higher education for three years and I graduated this year with a Bachelor of Science in Procurement and Supply Chain Management," she adds.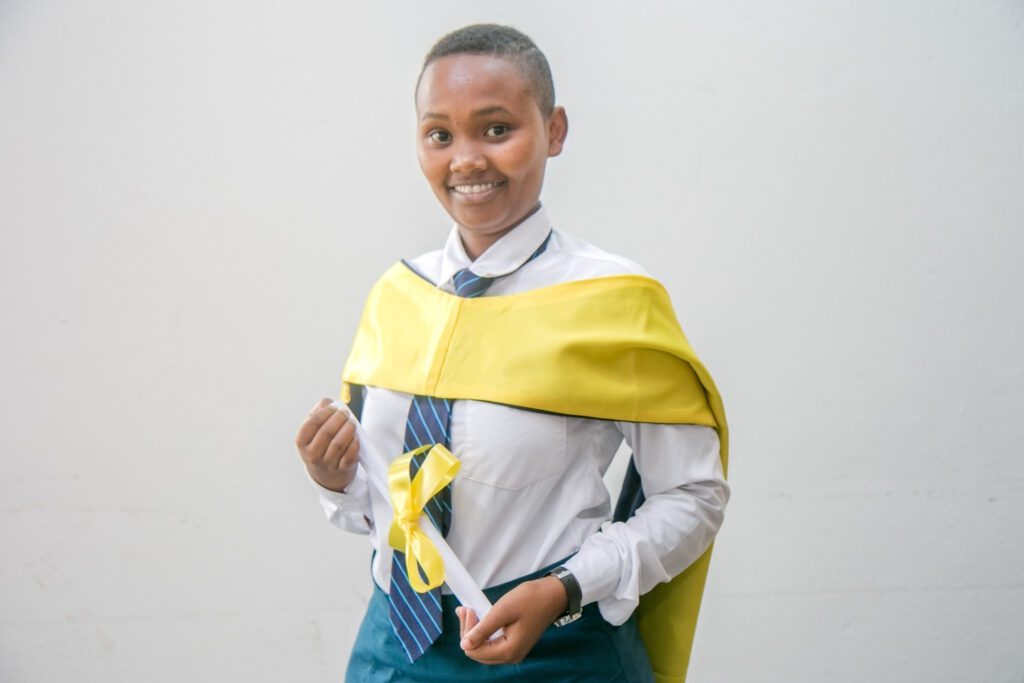 Salome's journey with St Jude's isn't over yet. Now, she's back, helping out the Community Relations team as an intern.
"Currently, I am working as a Data Clerk. In my role, I update the student database with their current information. In addition, I make sure our data is accurate at all times and also convert all information to an electronic format," says Salome.
"One of the things that inspire me most about working at St Jude's is the opportunity to give back to an institution that has given me so much during my academic journey. Also, I would like to encourage, motivate, and inspire young students to follow their dreams," she adds.
Salome is one of many St Jude's alumni who return to the school after graduation to complete an internship. Her goal is to gain experience that will enable her to utilise the knowledge in the future.
"Though I majored in procurement, which is completely different from what I am doing at the moment, I am enjoying my work and am looking forward to learning new skills and knowledge that I can put to use in the future, and hopefully be able to work in both fields," she adds.
"St Jude's has transformed my life in in a big way. With the generous support from the school as well as sponsors and donors, I can now stand firm as an educated young woman in my community," Salome says.
Now, as the year comes to a close, it is tradition for students to send letters, postcards, and Christmas greetings to sponsors and donors.
"I loved writing letters to my sponsors, Bill, Cheryl and Anne during my time in school and university, and I will forever cherish those moments," Salome recalls.
"Now that I've completed my scholarship with St Jude's, I would still love to send my season's greeting to all the sponsors, donors and supporters of the school and thank them for their generous support. I wish you a Merry Christmas and Happy Holidays!" she adds.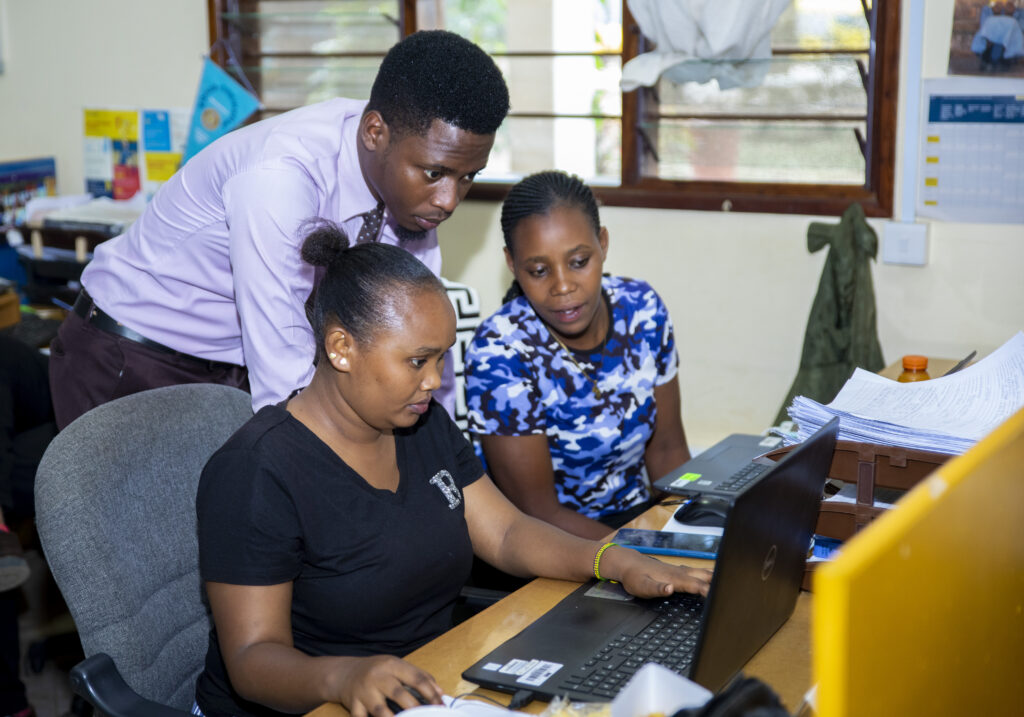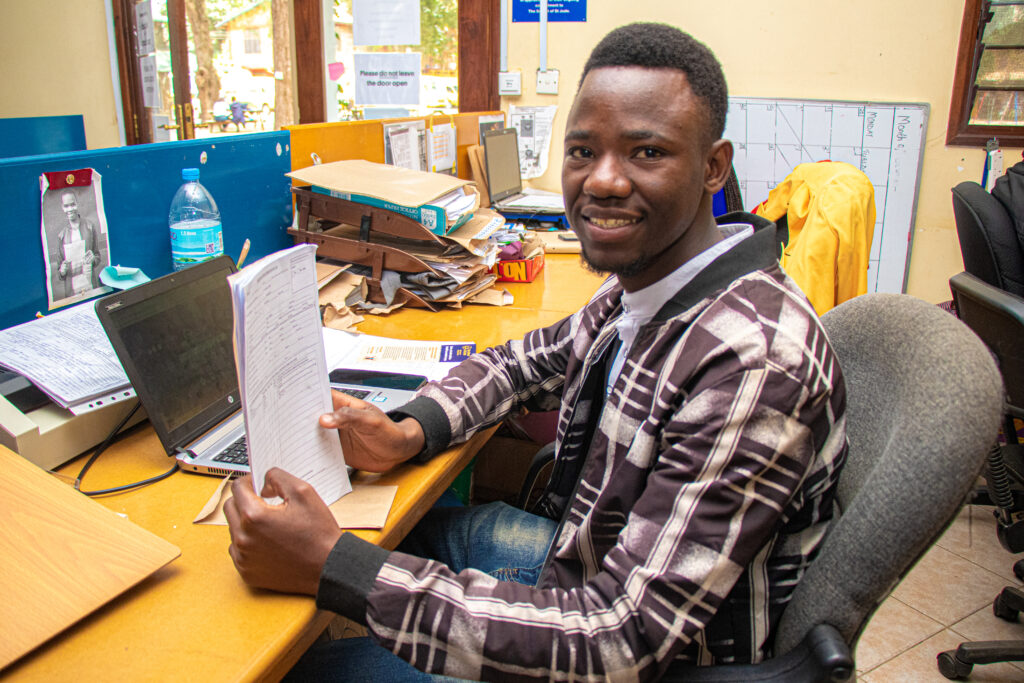 "I want to be remembered as a productive member of St Jude's community. I want people to recognise that I am from St Jude's even if I will be somewhere else," explains Sefu about the legacy he would like to leave behind.
Sefu joined Standard 1 at St Jude's in 2009. Currently, he's taking part in a Community Service Year (CSY) as a volunteer, to give back to the community in appreciation of the free education he has received.
"This year, I volunteered to travel outside Arusha to distribute scholarship application invitation letters for Form 1 and Form 5," says Sefu.
"What drives me to support the school is the appreciation I have for receiving full support from the school to help me get closer to my dreams," adds Sefu.
Launched in 2020, St Jude's Spirit Program recognises students, staff, families, the local community, and international supporters who go above and beyond to support the school either financially or non-financially.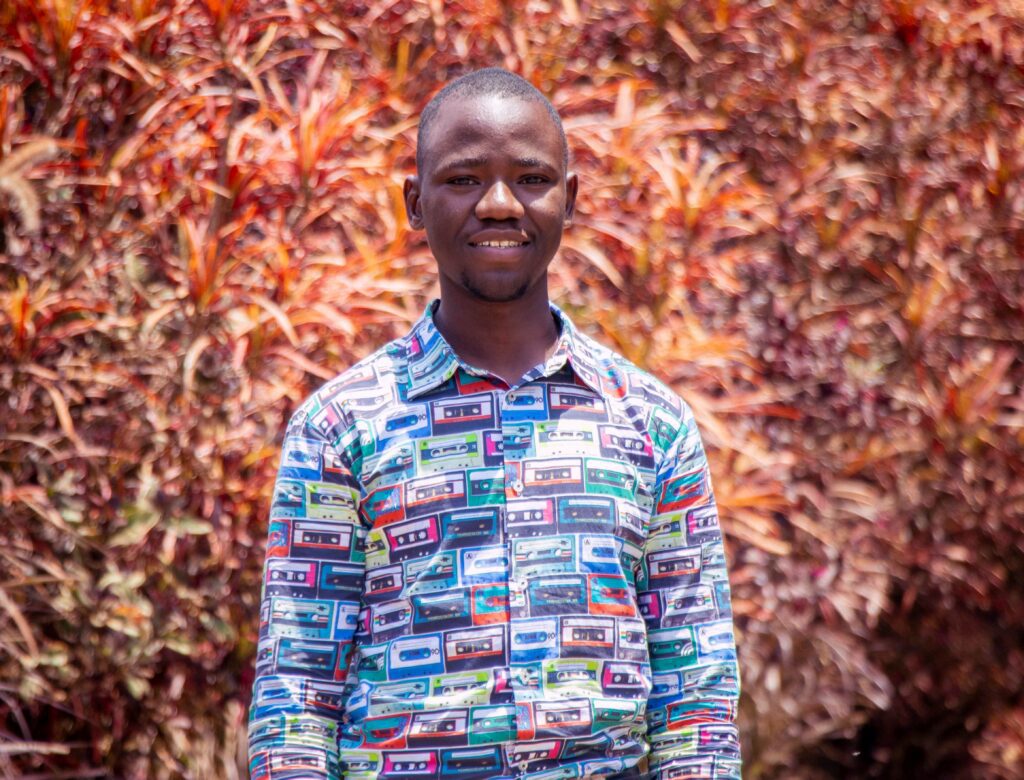 "Apart from distributing letters and helping out during Scholarship Application Days, I've also been volunteering my time to teach Scouts at St Jude's Secondary School and sharing my skills in different sports activities," says Sefu.
"My aspiration in life is to one day be successful and be able to sponsor a student here at St Jude's so I can transform their lives just like mine was. But for now, I'm donating a certain amount to the school. In a small way, I would like to do my part and work together with other alumni to ensure the school leaves a lasting impact on education in Tanzania," adds Sefu.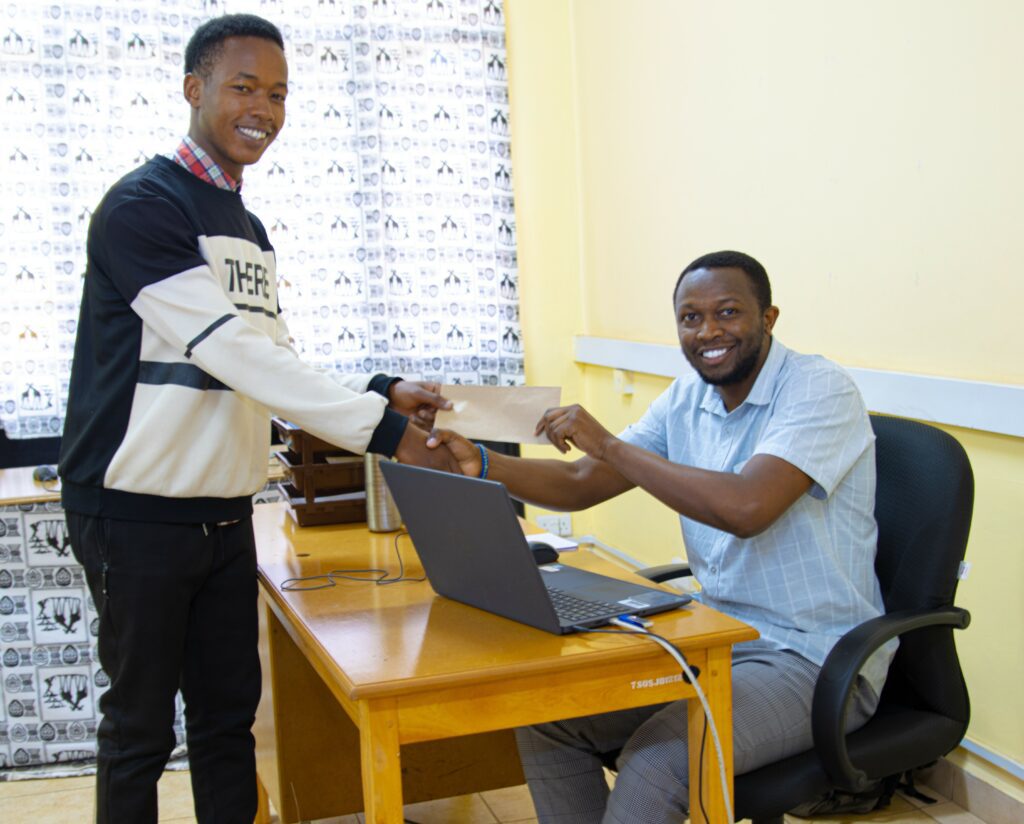 Just like Sefu, Daudi is proof that education changes lives. He's currently volunteering his skills and providing financial support. "Every month I sacrifice a portion of my Beyond St Jude's stipend to support the school," explains Daudi who is also a CSY volunteer.
Donations made by alumni go to the school's Unsponsored Student Fund.
"Giving makes me feel satisfied. I feel that I'm blessed to have been given this opportunity and I can help others and have an impact in their lives," he adds.
Daudi, who can't wait to start higher education later this year, is ready and excited for his future and the next stage of his academic journey. "I have applied for a Bachelor in Project Planning Management as my priority, a Bachelor of Agri-Business and Resource Management as my second priority and the third is a Bachelor of Sports Science because I enjoy teaching sports," says Daudi.
Both Daudi and Sefu are going above and beyond to support the school financially and non-financially, paying it forward while leaving a lasting impact and carrying on St Jude's legacy as they move on to their next stages of lives.
With a sense of nostalgia, 246 graduates gathered in celebration and recognition of their St Jude's connection and all they have achieved since leaving the school gates.

St Jude's alumni, from the very first graduating class in 2015 to those who completed Form 6 this June, arrived back at St Jude's in style – on the school buses they used to catch on their way to school! They gathered at Sisia Primary Campus for dinner, speeches and dancing, the dining hall made special with tea-light candles, colorful flowers and bright tablecloths. School Founder, Gemma Sisia, made a stirring speech to the crowd who listened intently.
"It is amazing to see you all here, welcome back! You have already made a significant impact on the community in your own ways, and I know our alumni program can go from strength to strength because of you. It has always been my dream that in the future, I want you serving on the board of our school, or even helping us run the school," Gemma said passionately.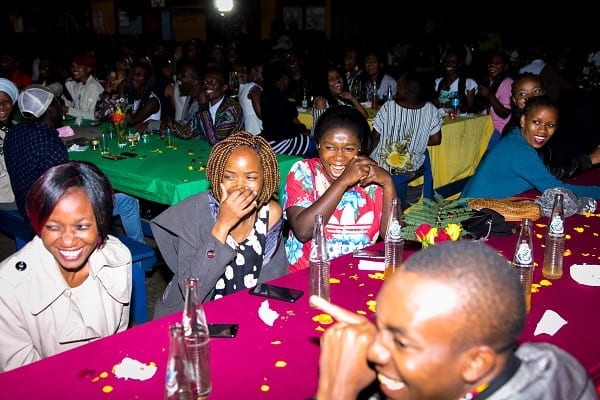 Gemma also launched Alumni Spirit, an initiative through which alumni can give back to St Jude's in the spirit with which they received their free education. This can either be contributing financially towards unsponsored scholarships, or by giving their time to come back to St Jude's to volunteer in various school departments.
"Through this new initiative the cycle of fighting poverty continues. We have crunched the numbers and if 75 alumni give just AU$3 a month that would sponsor the scholarship for one student's entire education. You can support a young student through a journey that you are now finishing,' Gemma explained to the gathered alumni.
Around 65 alumni signed up to the Alumni Spirit initiative after Gemma's stirring speech, excited to start giving back to St Jude's now that they are undertaking the next stage of their journey, whether that be as an intern, immersed in higher education or with a budding career already underway.
For the first time the reunion was also coupled with St Jude's Career's Day, held earlier in the day with secondary students. This meant that alumni could join industry professionals to give advice to current St Jude's students about their future.
The invited professionals, representing Tanzanian industries, encouraged students to pursue their passions, while alumni and 2016 Head Boy, Sifuni, shared these words to those following in his footsteps.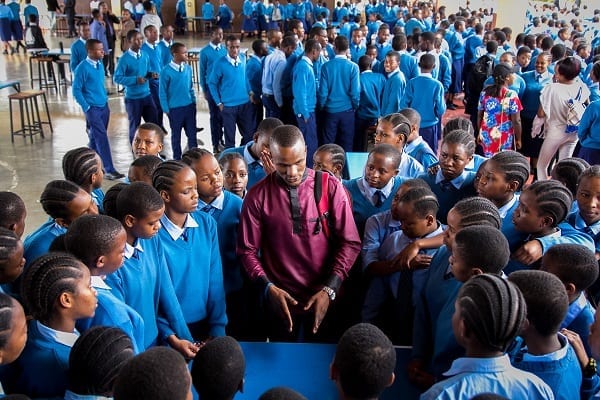 "Back when I was at St Jude's, I learnt things that led me to where I am right now. I got love, skills, confidence and all that can make you different from the rest. Take every opportunity that you get here at St Jude's, there's a lot in store for you. Explore the resources leaders offer you because it will guide you to good ends. I believe that in the next five years the graduates sitting here today are going to be a community of very highly skilled people, who are confident St Jude's professionals."
Arafa, a 22-year-old St Jude's tertiary scholar who travelled from her University in Dar Es Salaam for the event, motivated students too.
"Your greatest resource is the people here, it's the people that can help you get to where you want to go. While you are here at St Jude's try to make the most of your opportunity as there is so much to explore," Arafa shared.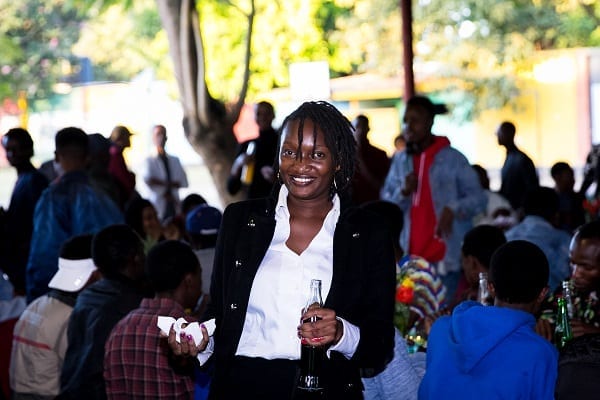 St Jude's aspiring engineers, doctors, scientists and entrepreneurs then gathered in smaller workshop groups with the industry professionals to consider and discuss the best pathways to their dream jobs.
The events across the day and into the night truly brought the school values full circle and spotlighted the St Jude's school spirit, as our alumni make their impact in the wider world.
Will you join our impressive alumni in giving back? Empower young leaders to fight poverty through education and make a donation to St Jude's.
2019 will see a much anticipated, major milestone for The School of St Jude. 24 tertiary scholars, supported by the Beyond St Jude's (BSJ) program, are giving themselves the best chance of a bright future by graduating from universities across Tanzania.

Just four years after graduating from Form 6 at St Jude's, and completing the Community Service Year as part of the BSJ program, these future leaders are setting the example for over 2,000 St Jude's students, interns and scholars that will follow in their footsteps.
For 25-year-old Baba, until he joined St Jude's in 2013 graduating from university was only a pipe dream when he was growing up in his traditional and remote Maasai boma (a group of huts made of mud and sticks).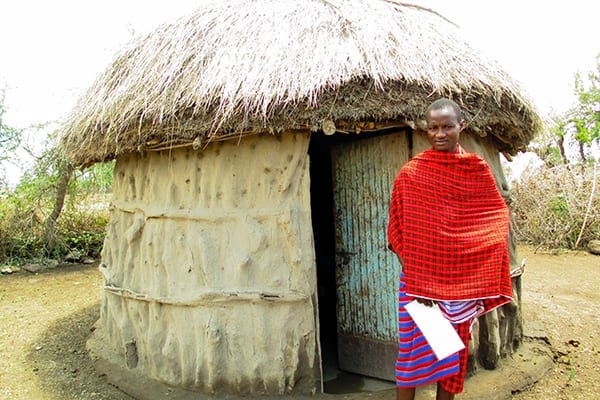 Speaking from his tutorial hall at the University of Dar es Salaam, one of the most respected tertiary education institutions in Tanzania, it's a stark contrast to the shy boy of just five years earlier who only knew a few words of English when he started at St Jude's in Form 5.
"I have been able to give my family hope. The St Jude's environment, and now university life, couldn't be more different to the Maasai land I call home. The learning techniques at university are very similar to St Jude's so it really helped with the transition. My favourite part of university is being able to engage with different professionals," Baba beamed.
When Baba walks across the graduation stage in November to receive his Bachelor of Science with Education, he really will be breaking new ground for his family, community and The School of St Jude.
With a future now full of possibilities, Baba plans to use his degree to keep other young Tanzanians in school. On average, 74% of Tanzanian children are not in secondary school and Baba is passionate to change that. With his degree, he has every chance of being able to drive change in his country.
"I love teaching mathematics. I still feel very connected to St Jude's and I would love the chance to become a teacher there in the future," Baba shared.
Fellow tertiary scholar, Anna, completes her Bachelor of Commerce and Accounting this year after passing a series of final exams beginning this month. She's also a trailblazer, forging a new path for Tanzanian women.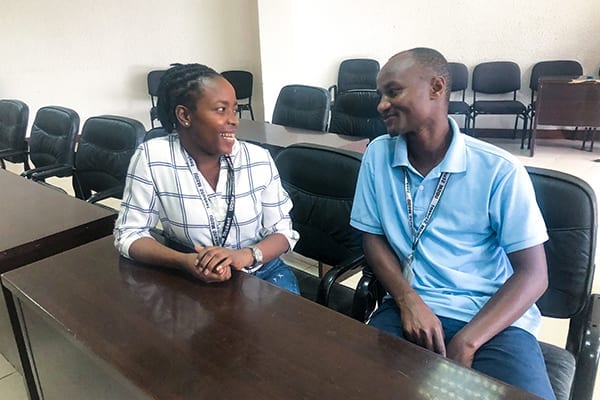 "Home was really tough, I lived with my parents and three siblings. My family is very proud, especially my father and he just can't wait for me to graduate. I have been able to help my sisters; they have reached Form 6 with my help. I never thought I would be graduating university, but I wished for it very much," Anna said.
Now 25 years old, Anna was among the brightest in her government primary school but, like so many children in Tanzania, the cost of a good secondary education was beyond her family's means until she was given the opportunity to attend St Jude's.
"I have friends that I went to government school with and some of them live on the street with no secondary education and they are struggling. Many of them wished to continue school but couldn't because they didn't have anyone to support them. I have also sadly had a few friends that have fallen into drugs after having a very hard life," Anna said quietly.
Instead, Anna has thrived at university and continues the career counselling she began at St Jude's. It has helped her to understand how best to use her major in Accounting and she now plans to become an auditor, a much sought-after job in Tanzania.
"Being at university in Dar es Salaam I have visited offices and organisations I never thought I would reach; it's been an emotional transformation. Coming to university independently, but with the support of St Jude's and my sponsor, has made me a stronger person," Anna explained.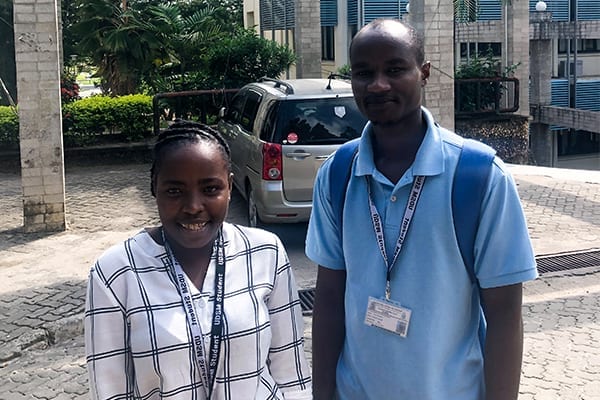 Both Anna and Baba couldn't be prouder to be part of the first Beyond St Jude's cohort graduating from university. They are defying the odds because less than 5% of tertiary-aged Tanzanians are enrolled in university.
St Jude's mission has always been to educate poor, bright students to become leaders in Tanzania and this upcoming milestone makes Anna, Baba and their cohort of tertiary graduates exactly that!
Support our students to follow in the footsteps of Anna and Baba and become university graduates by sponsoring a scholar's tertiary scholarship today.