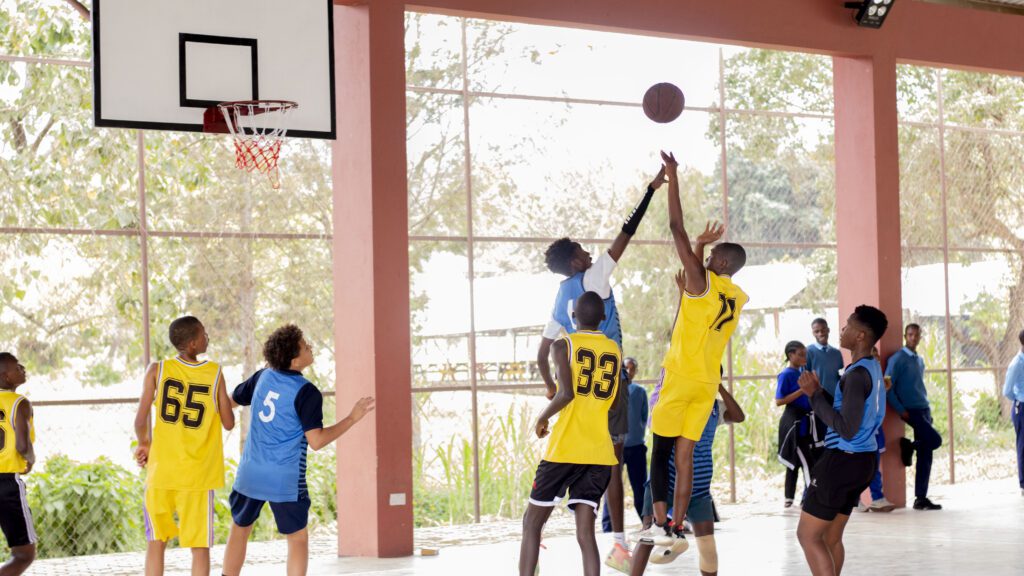 The School of St Jude hosted yet another sports tournament, inviting other school members of the Northern Tanzania Schools Athletic Association (NTSAA) to share in the vibrant cultural and social opportunities of our community.
Having participated in NTSAA tournaments for many years, St Jude's has also been a host of the tournament with the under 15 Basketball and under 17 Football tournaments in December last year, followed by the under 13 Basketball and under 11 Football tournaments earlier this year.
"This past weekend marked another milestone as we hosted under 13 and under 19 football, along with under 16 basketball league matches," explains Jenerali, the Assistant Team Lead in St Jude's sports department.
Speaking after the tournament, Jenerali is passionate about these larger competitions, giving students an amazing opportunity to test their skills against other schools.
"All nine associated schools participated, resulting in over 405 students across three age categories competing," he adds.
As part of the holistic education approach at St Jude's, all students take sports to develop their fitness and support their mental health.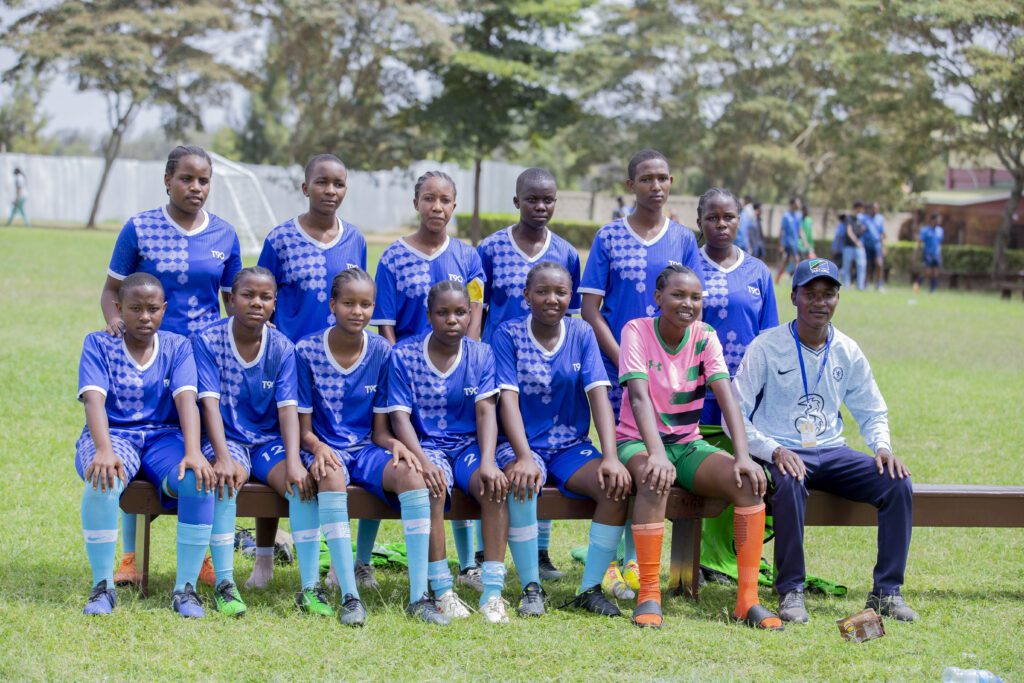 Among the students who participated in the tournament is Ivon, a Form 3 student who is part of the girls' football team. Ivon joined St Jude's in Standard 1, and in Form 1, she found her passion for football. She started training with the support of one of St Jude's wonderful coaches and working on her skills to eventually join the school's team in Form 2.
"I am happy to be a part of this tournament with other schools and I'm also happy with the outcome," says Ivon who shined during the NTSAA tournament.
"The preparation for this competition was intense, especially because we had just came back from the midterm holidays and hadn't practised for a while. Thanks to our coach, we trained on weekdays and prepared for this match," she adds.
St Jude's Girls' team played against tough opposition from other schools, but by the afternoon emerged as proud winners!
"Despite the fact that the other teams had good defence players, we utilised our strengths in passing the ball and scoring to win the match. We realised quickly that we were the better side when it came to teamwork which helped us get the results," shares Ivon.
"The biggest lesson we took from this tournament is the confidence and passion that the other teams demonstrated throughout. We were afraid that would reflect in our performance but thankfully that was not the case and we won again," she adds happily.
Ivon and her fellow students' performance was praised by Ms Emiliana, sports teacher at St Jude's Girls' Secondary School. "I am proud of our students' performances. Both our under 19 girls and our under 13 boys' football team were outstanding, maintaining an undefeated record," she says proudly.
"The event was incredible with over 400 students participating. It's the largest student sports event hosted since the beginning of our sports program," she adds.
Although St Jude's performed exceptionally at this year's competition, Ms Emiliana is even more optimistic about future competitions.
"Looking ahead, we anticipate even greater success; with league matches attracting more students and coaches, we expect to see an increase in the number of spectators in the future," she says. "This means more family and friends from participating schools will come to watch, creating an even more vibrant and supportive atmosphere for our student-athletes," she adds.
Regular sports events, both regional and national competitions are just one of the ways in which the school engages students' passions and talents. The extensive sports program not only enhances the school's performance in competition but empowers students to develop valuable life skills.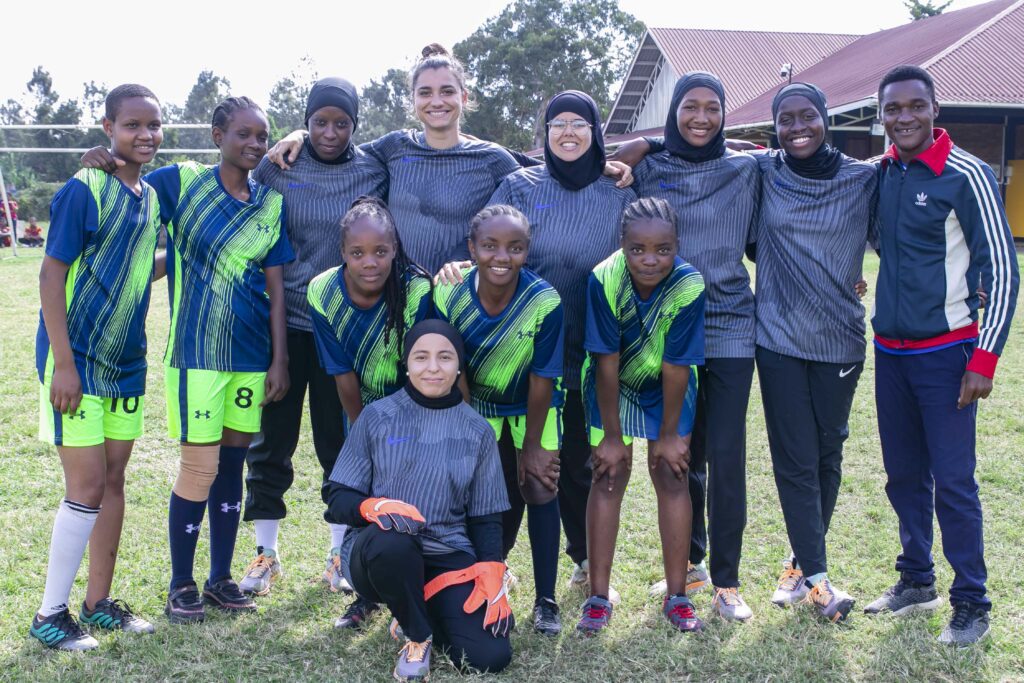 Joining The School of St Jude presents a significant academic transformation for students. The spacious classrooms, well-stocked libraries, and computer learning programs unlock new ways for students to engage in their academic interests. For Heavenlight, however, one of her favourite places at school is the football playground.
"I love the computer rooms and the libraries," says Heavenlight. "But on the football field is where my heart jumps with excitement," she admits.
Heavenlight joined St Jude's Girls' Secondary School after completing her primary education at a government school. In the two years she has been at St Jude's, Heavenlight has greatly developed her talent in sports to become one of the leading footballers at the girls' school. She is a regular starter on the girls' football team and routinely represents St Jude's in interschool competitions around Arusha.
"I credit my improved footballing abilities to St Jude's," reflects Heavenlight. "Although I have always loved playing football, the supportive environment and robust sports program at St Jude's have greatly complimented my talents," she adds.
Football is predominantly regarded as a boys' sport in Tanzania, a custom that has made it significantly harder for aspiring girls to pursue the sport. This situation is exacerbated by students in government schools, which generally have limited options for sports to accommodate both girls and boys.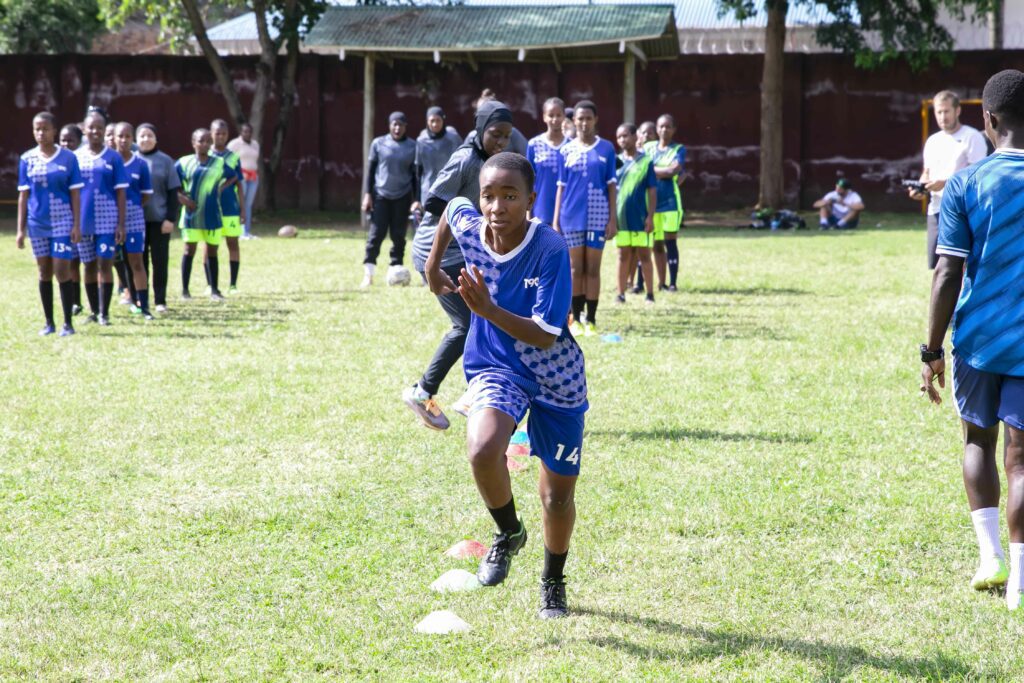 "If I ever wanted to play football, then I had to train with the boys," Heavenlight shares of her experiences before joining St Jude's. "We didn't have a dedicated sports teacher, we hardly ever played any interschool games, and there was only one football for the entire school. Furthermore, we didn't have a girls' football team, so I never got the chance to play in competitive tournaments,'' she adds.
Since joining St Jude's, however, Heavenlight feels as though she has reinvented herself once again. Her new school has a dedicated sports program, well-maintained infrastructure, and sufficient sports gear for various sports.
"I immediately joined the girls' football team and quickly established myself as an important part of the team," she says happily. "In addition to regular practices, we get professional coaching and frequently participate in interschool or interclass tournaments and friendly games which help us maintain our enthusiasm and competence," she adds.
A dedicated sports program is an essential part of St Jude's approach to holistic education. This ensures that students not only excel academically but also develop their natural talents and skills to become well-rounded individuals. In recent years, the school has complemented its academic achievements with extraordinary performances in national and international sports competitions.
"The sports program is a massive success because of all the support we get across the board; from students to staff, external stakeholders, and the government as well," says Jenerali, St Jude's Sports Department Assistant Team Lead. "As a result, our comprehensive sports program is quickly garnering attention around the country and is opening the school to more opportunities within and beyond Tanzania," he adds.
One such opportunity came in the form of a friendly match between St Jude's and Les Hijabeuses, a women's football team from France. Having learned of St Jude's excellent record and promotion in women's sports, the team reached out for a friendly match during their recent tour of Tanzania.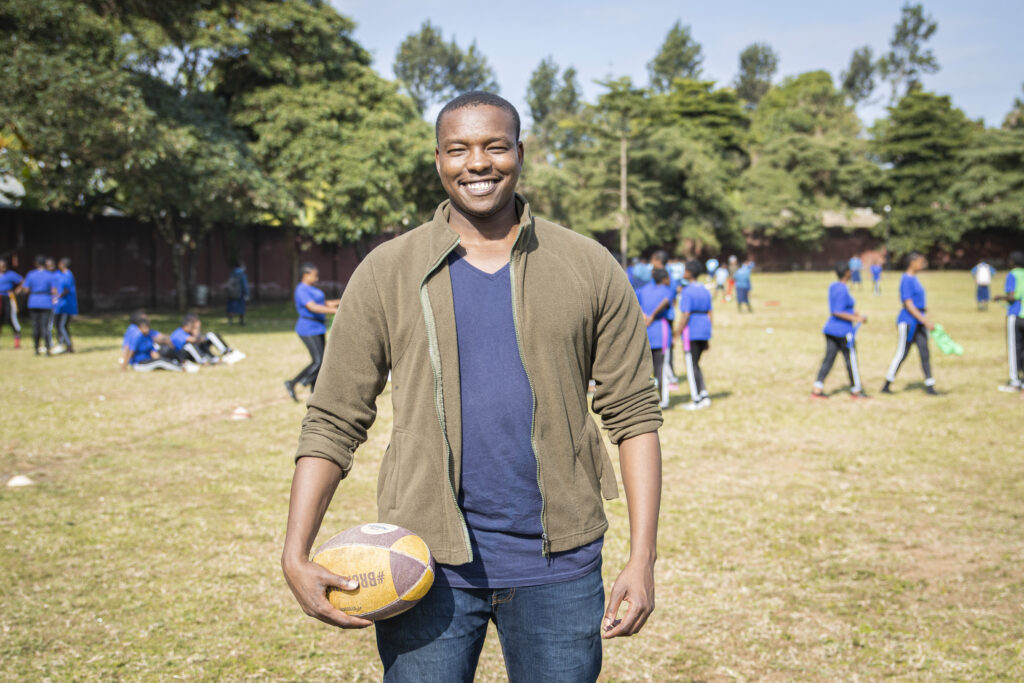 "It was good exposure for our students because it was the first time they played against a team from Europe," says Jenerali. "In the end, everyone was happy and enjoyed themselves... and yeah, we came out on top," he added with a smile.
The holistic approach to education at St Jude's continues to unlock a wealth of talents and capabilities for students helping them fulfil their academic potential and develop leadership qualities to lift their communities out of poverty.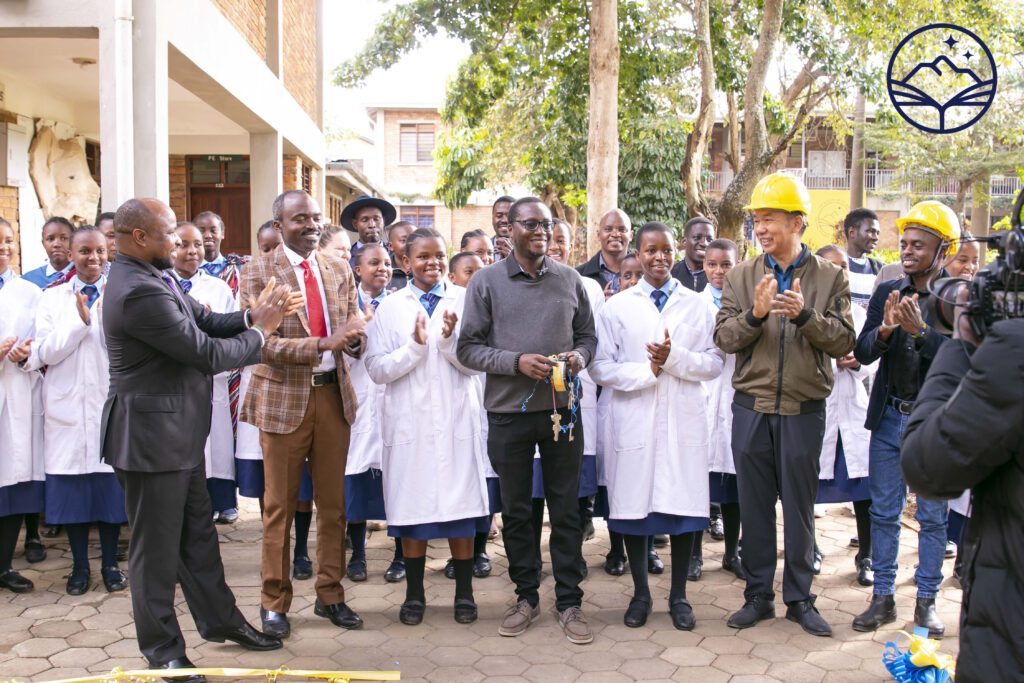 The School of St Jude recently opened a new biology laboratory at St Jude's Girls' Secondary School. The inaugural celebration was marked with a speech from St Jude's managers, a tour of the laboratory and a group photo in the newly finished building.
Students now enjoy a fully furnished and spacious laboratory building thanks to your generous donations.
With the addition of the biology lab, we are confident that boosting the love and interest in science studies at the school will help students reach their future goals of being doctors and scientists who are much needed in the community.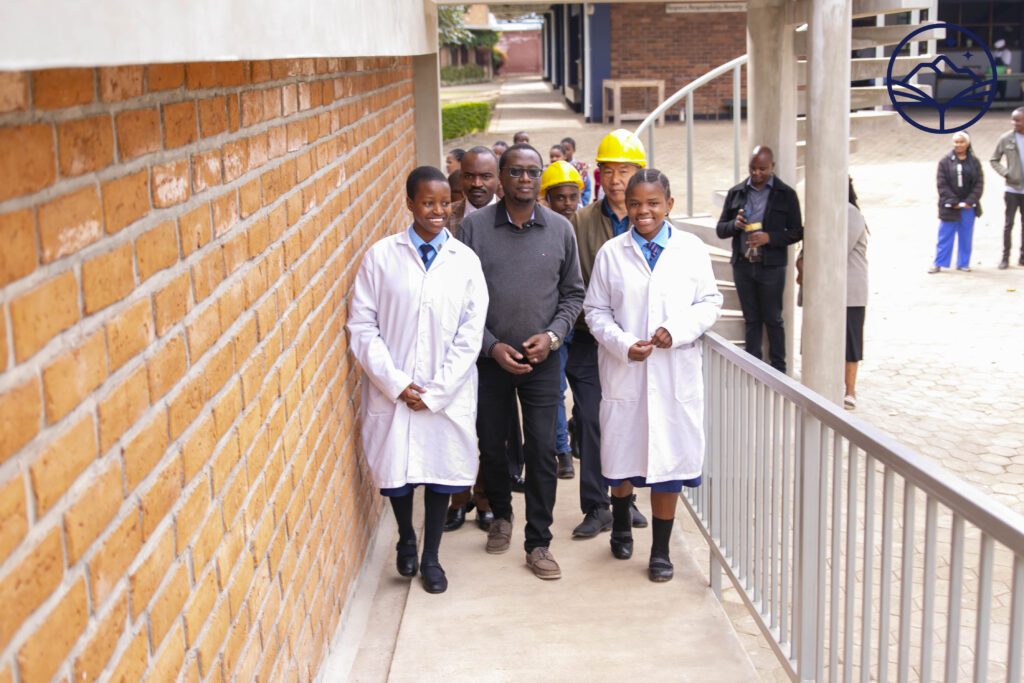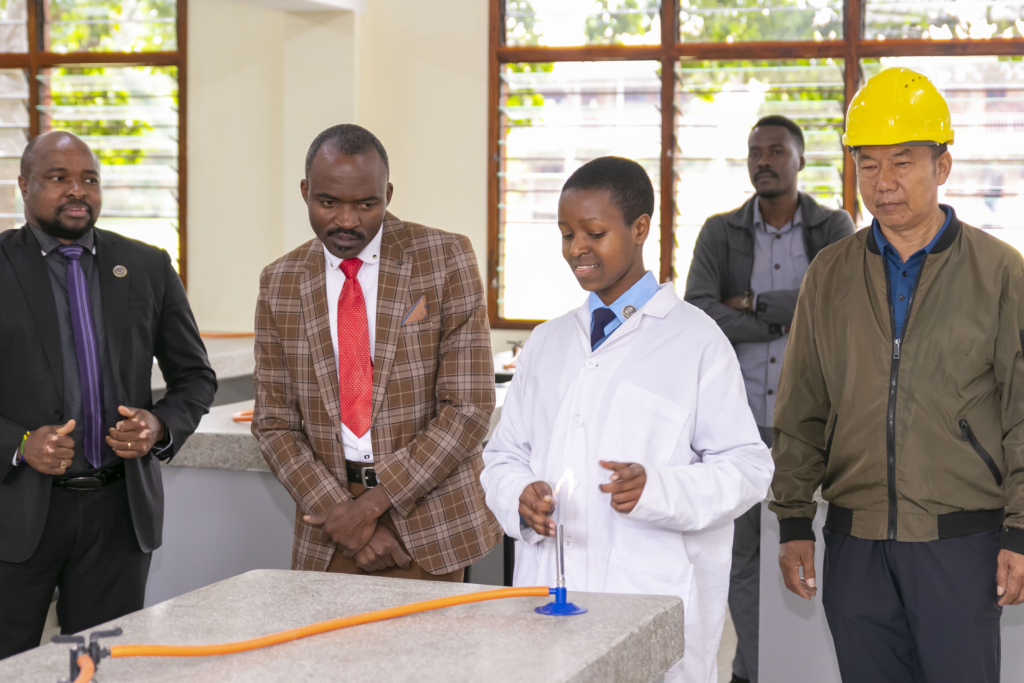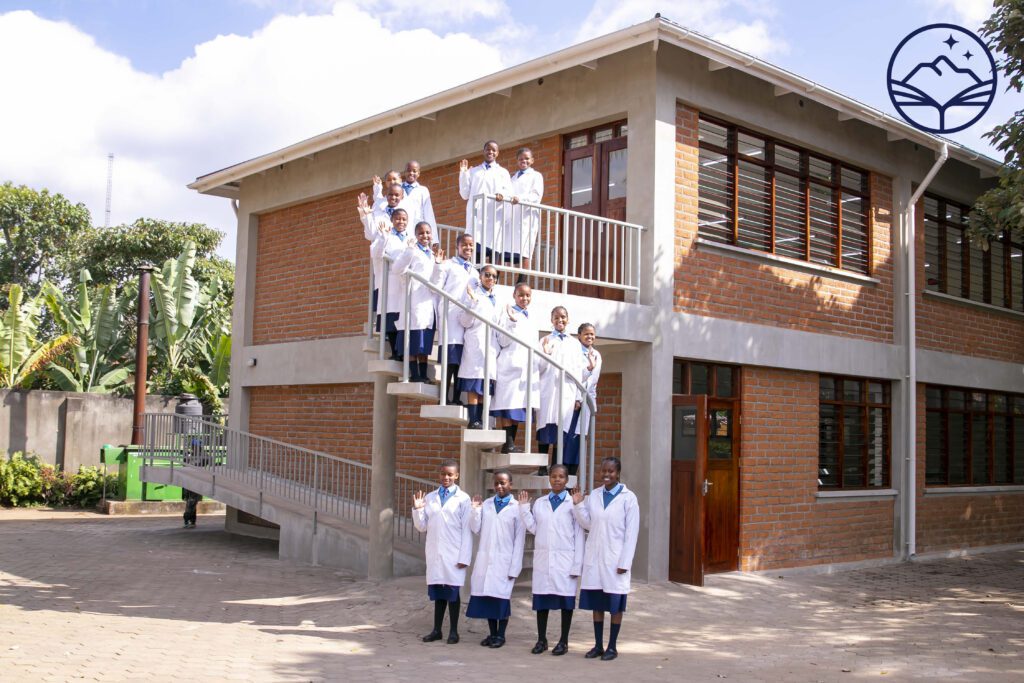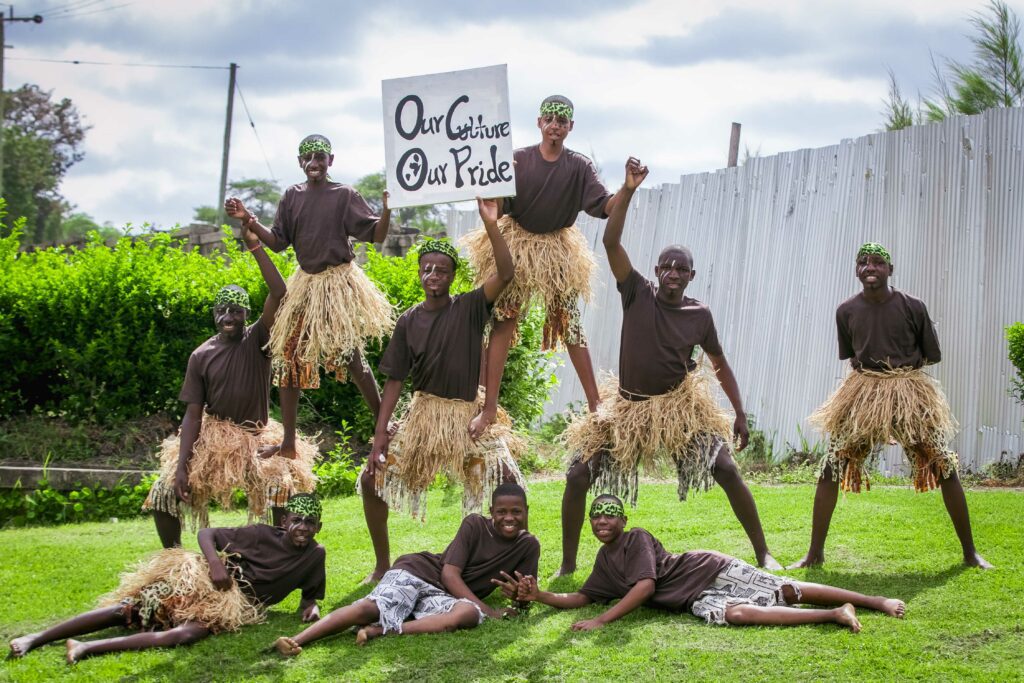 The School of St Jude takes pride in its vibrant and culturally diverse community, which is reflected in its student body comprising 66 of the 120 Tanzanian tribes.
Any visitor to St Jude's witnesses the perfect blend of creativity and culture in every school event.
Mr Kephas, an art teacher at St Jude's, believes that students' deep connection to their culture is beautifully expressed through their creative presentations. "Whether it's a graduation ceremony or Science Day, you can always guarantee there will be some elements of culture," observes Mr Kephas.
"I think this is because our students take great pride in their culture and use their creativity to express it," adds Mr Kephas.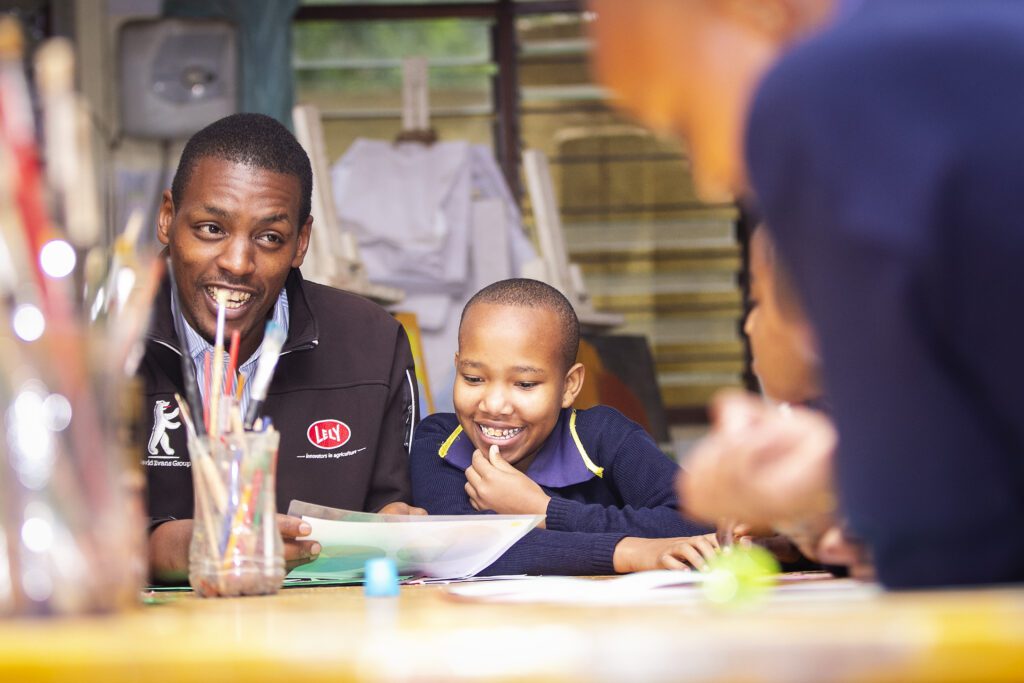 St Jude's demonstrates its love and appreciation for Tanzania's diverse cultures by encouraging students to express themselves creatively. This holistic approach ensures that students not only excel academically, but also remain deeply connected to their roots and traditions.
"St Jude's is probably one of the few schools in Tanzania that recognises and invests in culture to such an extent," says Mr Kephas. "We have plenty of traditional attire, from clothing to beads, and even body paints – all representing Tanzanian culture. Over in the music rooms, we have plenty of traditional musical instruments that students can use to bring their own cultures and traditional tunes to life," he adds.
Over the years, the initiatives taken by St Jude's blending cultural creativity have grown exponentially attracting local and international recognition. A most recent example is the success of the school's Art Program which has inspired the launch of the first-ever art gallery at the school, a virtual gallery on the school's website, and St Jude's art to be exhibited
in Australia.
Like art, other elements of creative cultural expression have also been gaining recognition, most notably, traditional dances and songs which are popular expressions of culture and traditions for most Tanzanian tribes.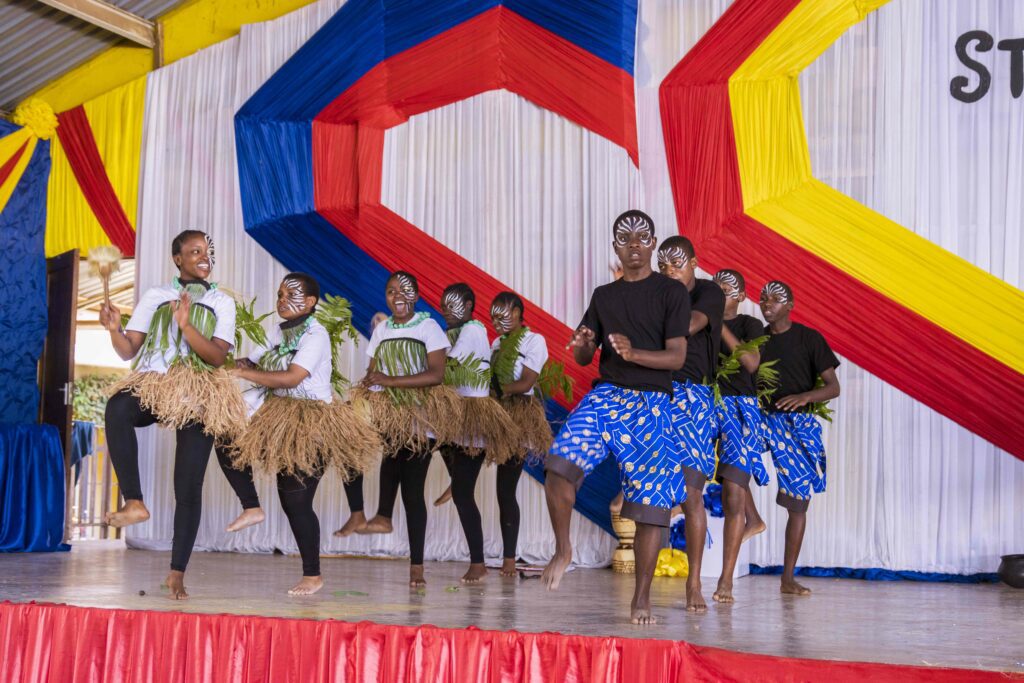 Lyidia, a talented singer and student at St Jude's Secondary School, is enthused about the opportunity to showcase her talent at cultural events and learn from other emerging artists.
She believes such events are essential for aspiring artists like herself to grow and refine their talents while gaining exposure and inspiration from their peers. "As an aspiring singer, I have always wanted a platform where I could present my talent to an audience and learn from others. St Jude's give me that opportunity through our annual cultural events and other special occasions," she adds excitedly.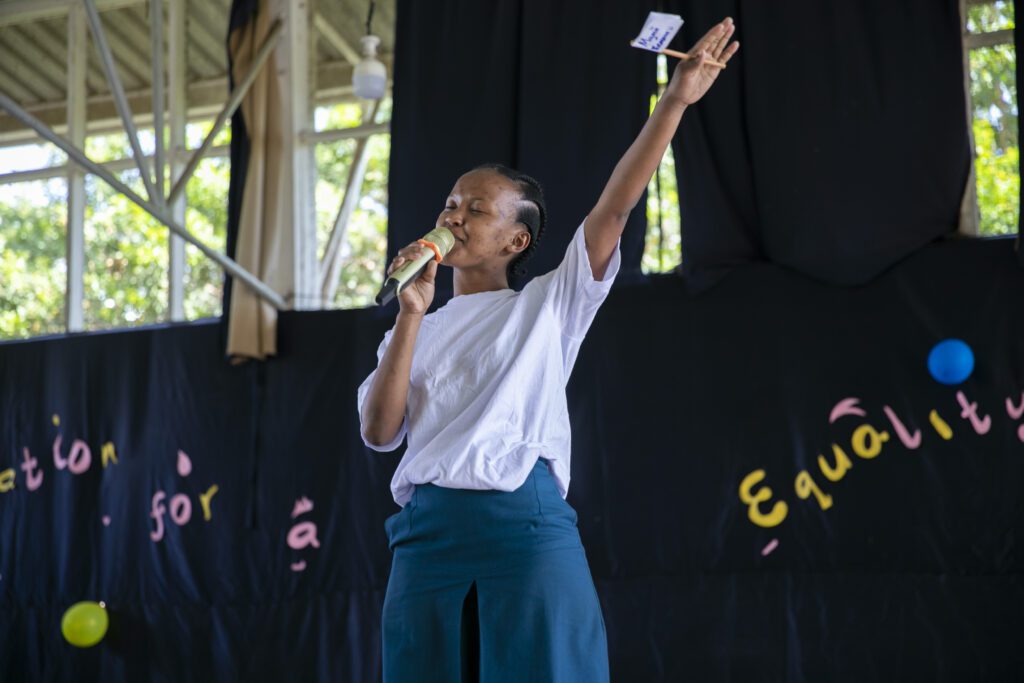 Maria, a music teacher at St Jude's Secondary School, highlights the importance of cultural music as a powerful way to express traditions and heritage.
"Music and dancing are one of the oldest and most common ways to express culture and traditions," says Maria.
She believes that cultural events can provide students with numerous opportunities to embrace their culture and develop their artistic talents. "The evolution of cultural music today presents the potential for artists to earn and even make a living off their creativity," she adds.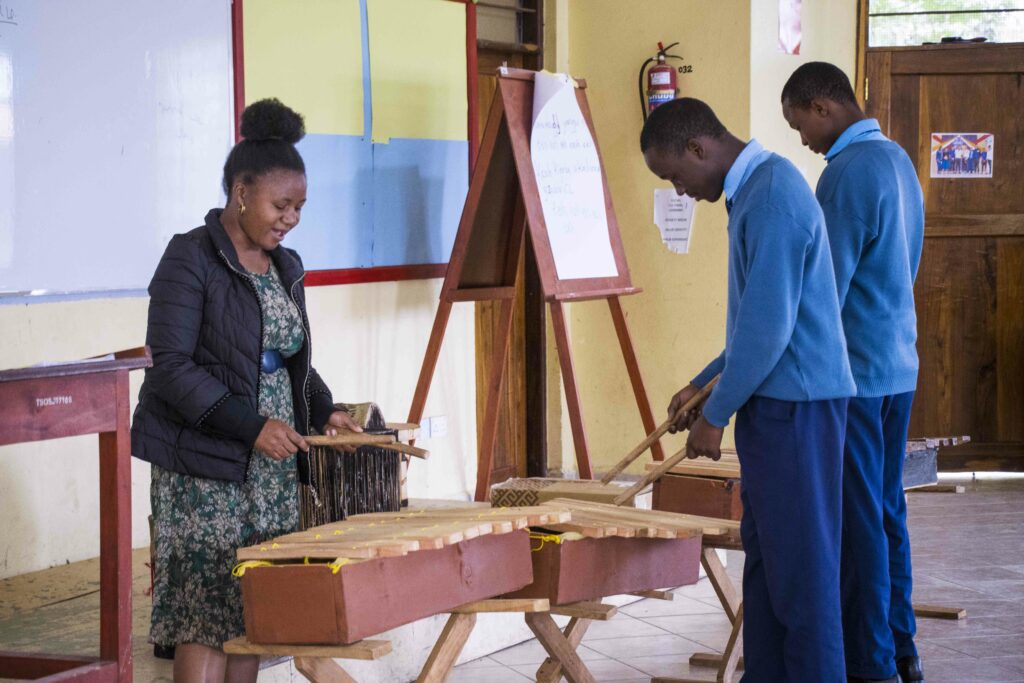 St Jude's commitment to preserving and promoting cultural creativity has created an inclusive and inspiring environment for students to express themselves and celebrate their roots. Through different cultural events, the school aims to encourage artistic growth and create valuable learning opportunities for emerging talents in music, art, and dance.
Each year, The School of St Jude hosts a Career Fair for its secondary students through its Alumni and Career's team.
St Jude's students get the opportunity to benefit from their free, quality education by participating in 'speed career' sessions. Mentors offer advice about CV writing and interviewing techniques, as part of the career guidance curriculum.
In Tanzania, students make crucial choices during their second year of secondary school (Form 2) when they select elective subjects. These decisions can shape their future career paths.In Tanzania, students start to select their education path from Form 2 (O Level). That's why the guidance offered at our Career Fairs is invaluable, helping our students make informed choices about their educational journeys.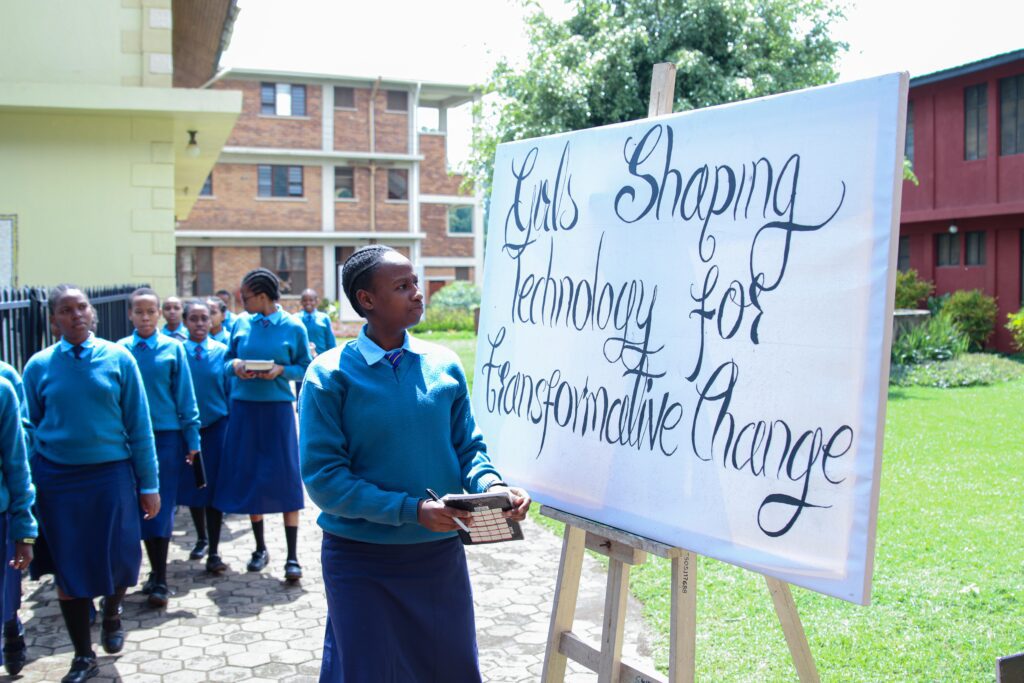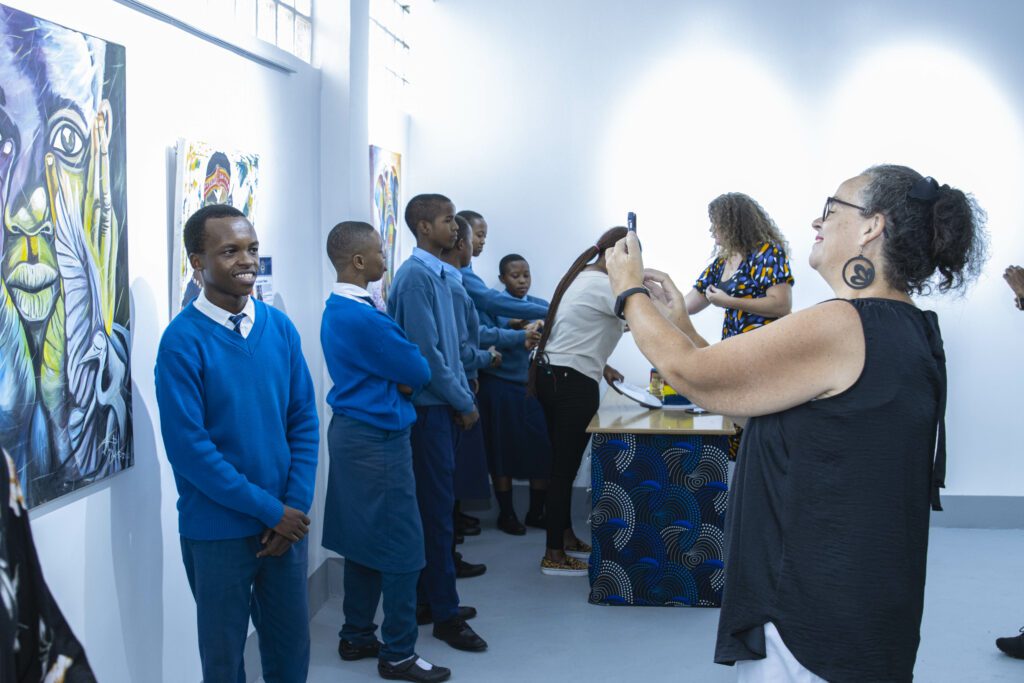 If you visit The School of St Jude today, you will be ushered into a newly completed Art Gallery, a colourful room that features student artworks, artistic creations, and artefacts. It is a place of jaw-dropping beauty for every visitor who comes to the school and serves as a vivid introduction of the school's thriving Student Art Program.
"I was in awe," says Noela, a long-term supporter of St Jude's during her recent visit to the Art Gallery. "It was difficult to take in the transformation of what was a dull classroom space into a vibrant hub full of colourful, amazing art. I was speechless – and I'm not usually known for that!" she confesses.
The thrilling experience inspired Noela to want to support the art program and started thinking of ways she could help the emerging artists. She came up with a brilliant idea.
"Over 90% of all St Jude's sponsorships come from Australia," says Noela. "So, I thought, why not bring some of the student art pieces with me for display in Australia!" she adds.

Coincidentally, just two months away, the Rotary Club of Brisbane High Rise in conjunction with other Rotary clubs are going to relaunch a major art show event for the first time since the outbreak of COVID-19 in 2020. The art show is meant to raise valuable funds to support various Rotary community projects as well as contributing to the development of many emerging artists. "It was just the perfect timing and place to display St Jude's art," says Noela.
Alicia, St Jude's Student Art Program Coordinator, helped to curate several student artworks that would be displayed at the art show in Australia. Altogether, 19 unique pieces of artwork from talented students at St Jude's were selected and successfully transported to Australia ahead of the art show.
"This is a big win for the St Jude's Art Program and a testament to our students' creative abilities," says Alicia. "The program was chiefly started as a way to recognise the thriving artistic abilities of our students, and it has since taken off – earning local and international recognition," she adds.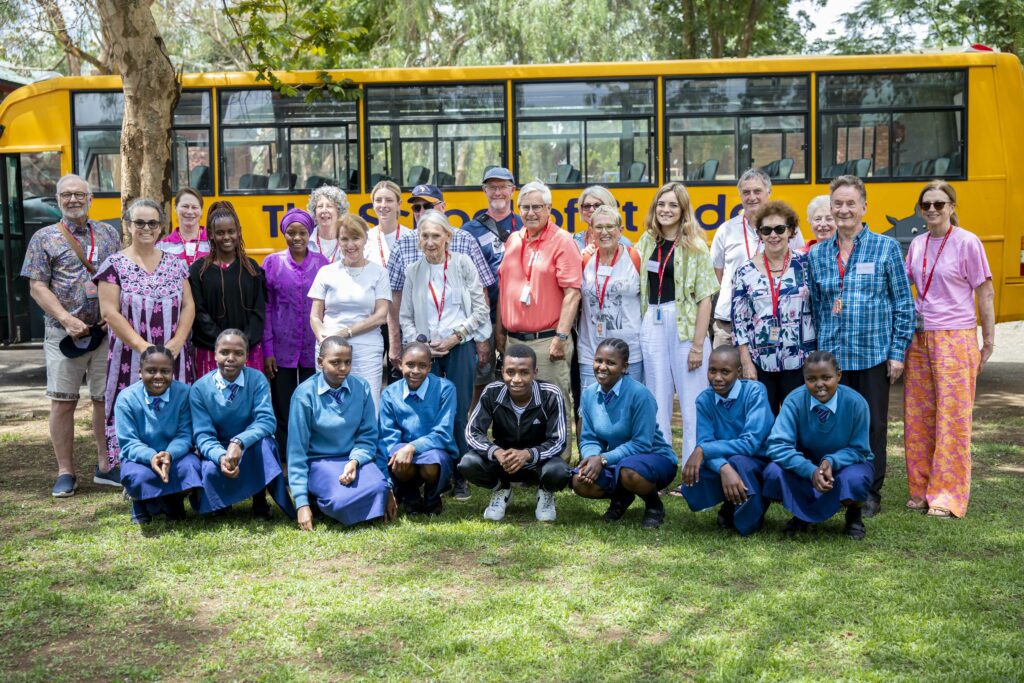 The Brisbane Art Show is slated to take place from 17 July until 22 July 2023 and will feature about 300 professionally curated artworks. Among them will be artworks from students at The School of St Jude in Tanzania. All proceeds from the artworks will go back into the program to provide even better opportunities for emerging artists whilst 10% of the funds will go back to the creator of the art.