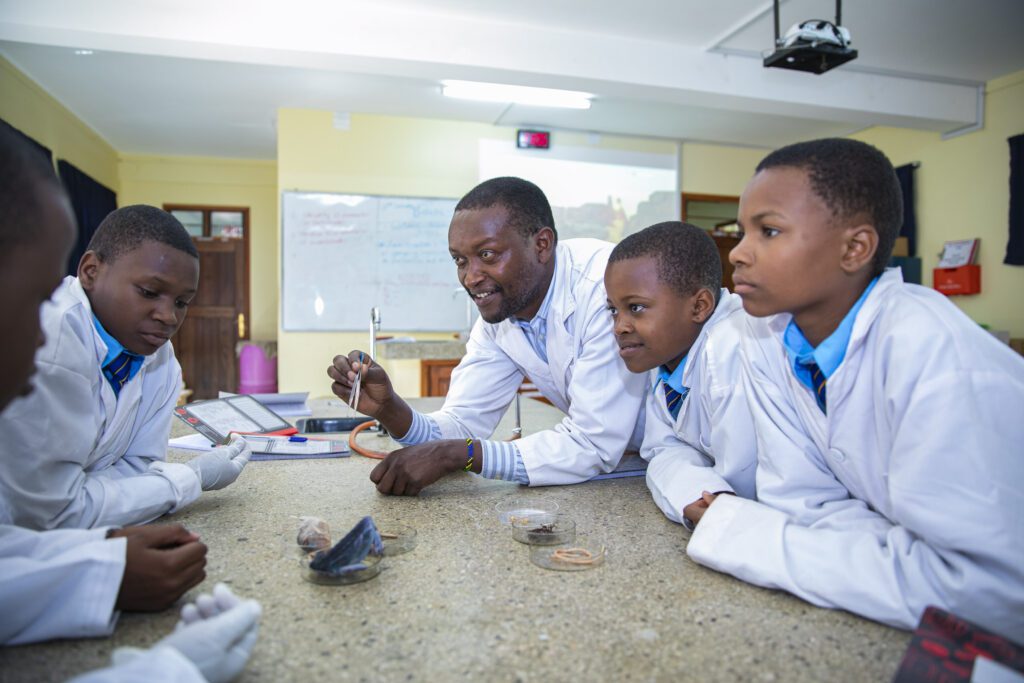 At St Jude's Girls' Secondary School, a new construction project is in the works. Everyone on campus is excited about the new project, especially Mr Elimringi, the Headmaster.
 "A new biology laboratory is under construction at the school!" declares Mr Elimringi. "These are exciting times for my students," he adds enthusiastically. 
Although St Jude's Girls' Secondary School was only opened in 2020, it has grown rapidly by enrolling highly motivated female students with an interest in science subjects. It soon became apparent that an expansion of infrastructure was necessary to accommodate the rising number of students.
"We started off with two science laboratories; one for physics and the other for chemistry and biology," explains Mr Elimringi. "However, in order to meet the academic requirements of our growing number of students, an independent biology laboratory was necessary," he continues.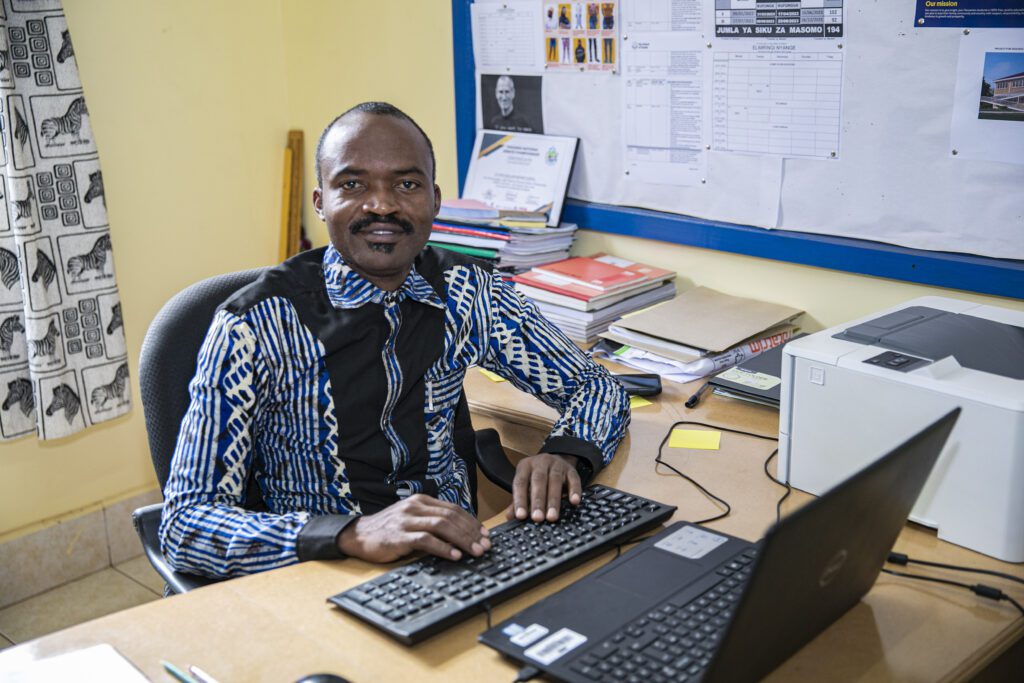 His sentiments are echoed by Mr Lowassa, a Biology Teacher and Head of Chemistry and Biology Departments at St Jude's Girls' Secondary School.
"Biology is the kind of subject that requires plenty of practice to master it effectively," he says. "With the new laboratory, students will be able to perform frequent practical sessions and develop a deeper interest in the subject," he adds.
In Tanzania, there are two key stages to secondary schooling, the first four years of secondary school are called Ordinary Level (O Level) studies; from Form 1 to Form 4 and the final two years of secondary school are called Advanced Level (A Level); Form 5 and 6.
Unlike physics and chemistry which become optional for the latter half of O Level education, the Tanzanian curriculum requires biology to remain a core subject for the entire duration of O Level secondary education. This means all students at St Jude's Girls' Secondary School must take biology.
Although it's a compulsory subject, it's clear that students at St Jude's Girls' Secondary School love biology – the 2022 Form 4 class recently received an overall grade of A in their national examination results!
"The new laboratory will not only improve our academic performance as a school," says Mr Lowassa. "But it will also spark and renew interest in the subject, especially with new students joining us every year," he adds.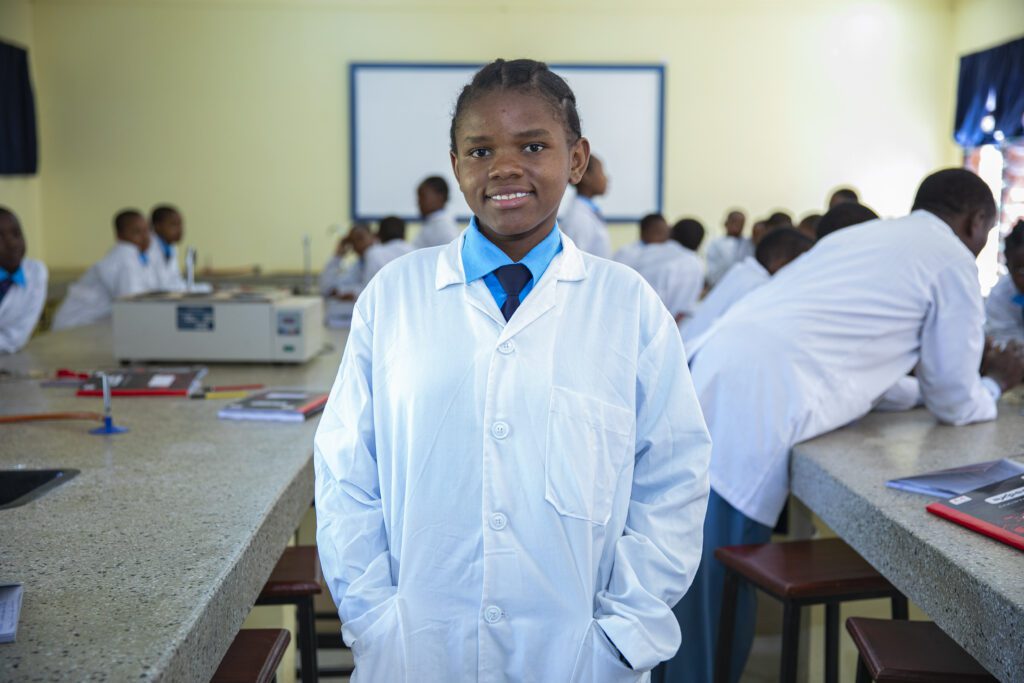 Salome is the school's Head Girl and one of its top biology students. Her love for biology dates back to a practical session she had when she was in primary school.
"Our teacher introduced us to food tests, a series of experiments to determine different food types," she recalls. "The experience captured my interest immediately, although I didn't fully understand the theory behind it at the time," she adds.
Now, Salome hopes to pursue a career as a doctor and specialise in women's and children's health.
The new biology laboratory will be one of a kind, bigger and better than the current shared biology and chemistry lab. It will have the capacity to host 60 students at a single session with spacious working spaces and modern equipment. Furthermore, the laboratory will be equipped with improved technology for specimen preservation and storage, a ventilation system and an extra-large projector.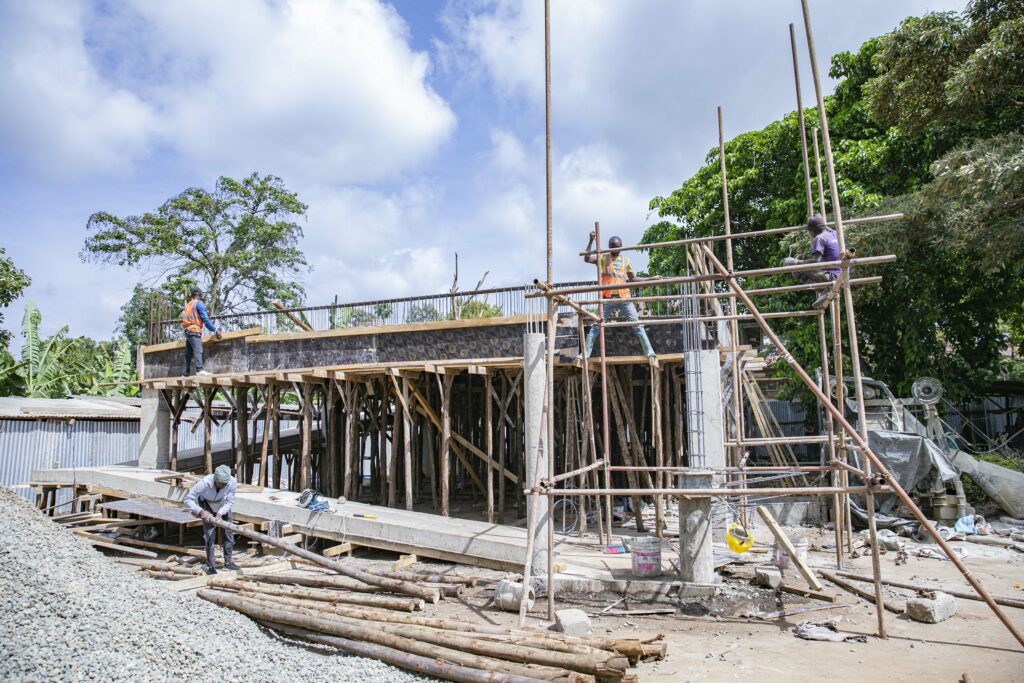 The project is fully funded through generous donations from the school's international supporters. Expected to be completed later this year, the new biology laboratory is a timely and important addition to the thriving and vibrant science culture at St Jude's Girls' Secondary School.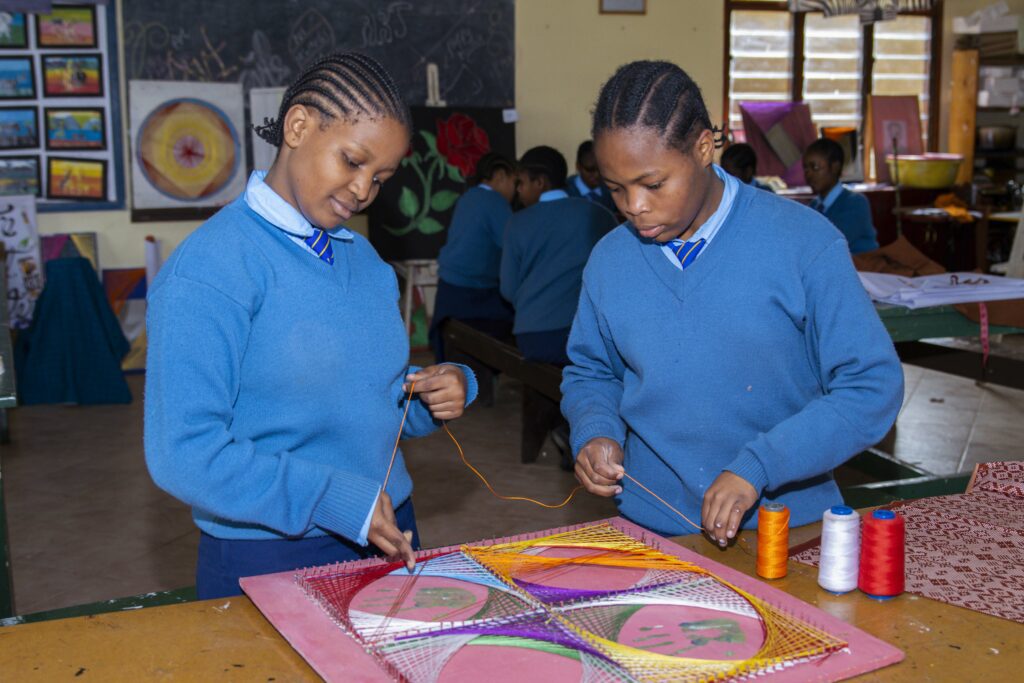 Khadija first discovered her love of art when she took note of a picture drawn by her uncle. Inspired by the drawing, she took a pencil and a piece of paper to make a drawing of her own, and that was the beginning of her journey as an artist.
"Art is everything," says Khadija, who is a Form 3 student at St Jude's Girls' Secondary School. "It has been a life-changer to me."
Khadija is among the most talented art students at St Jude's. Spending most of her free time in the art room, she enjoys bringing her imagination to reality and sharpening her skills with the different resources available.
"Khadija is very skilful with her hands," says Mr Kephas, St Jude's Art Teacher of eight years. "She is also very resourceful, always coming up with new ideas and inspirations."
Khadija completed her primary education in a government school before receiving a scholarship to commence secondary school at St Jude's.
In the Tanzanian education system, primary education is the first seven years of school; starting in Standard 1, students graduate primary education in Standard 7. The top performing students from government primary schools are invited to apply for a secondary school academic scholarship at St Jude's.
Joining St Jude's from a government school presented Khadija with an opportunity to explore and exercise her talents.
"St Jude's is every artist's dreamland," says Khadija, "here you have a dedicated art room with resources and an arts teacher to guide you through all of it."
Furthermore, at St Jude's Khadija has access with plenty of resources in the library and on the internet, where she gets new ideas and inspiration for her art.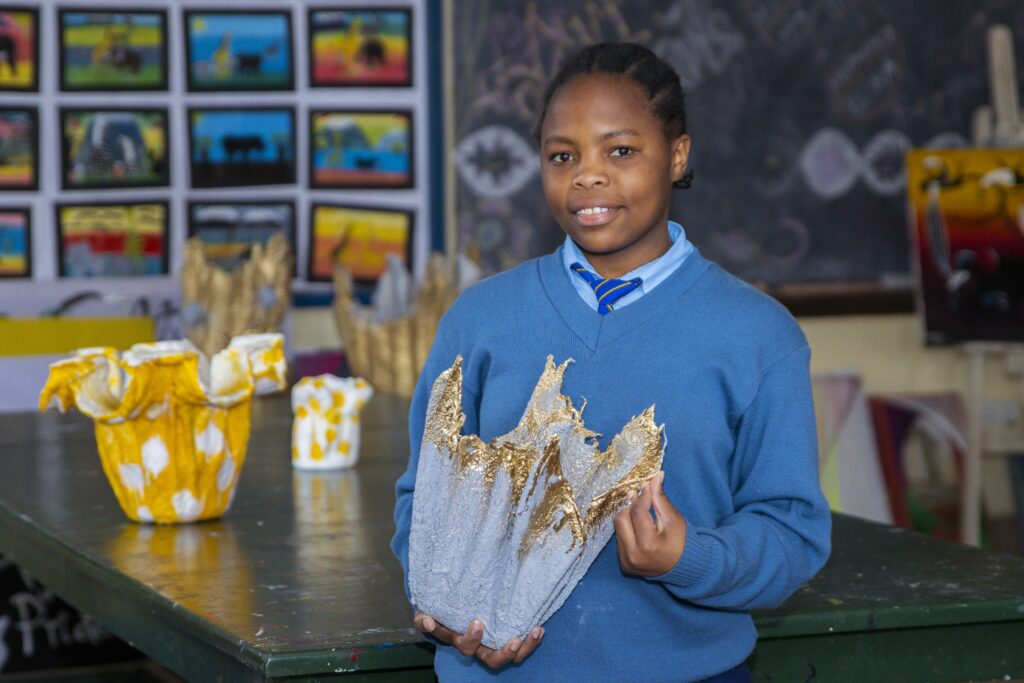 "One day, I stumbled upon a resource that showed how waste materials can be recycled to conserve the environment," explains Khadija, "I started thinking of how we can make creative designs out of the materials being discarded at school."
Khadija presented her idea to Mr Kephas, and the pair researched and developed a course of action for the project.
"Eventually, we decided to make flower pots out of recycled materials," says Mr Kephas. "It is an interesting project because it uses the creativity of art to address environmental pollution."
In this project, Khadija devised a way of turning worn-out clothes, paper, sand, and cement into beautiful flower pots. Working with a team of three other students, Khadija produced several flower pots of varying colours and designs.
These flower pots were showcased at St Jude's annual Science Fair Day event, which saw Khadija's invention claiming second place in her category and a handful of flower pots going on sale to St Jude's staff.
"It was the proudest moment of my life!" says Khadija.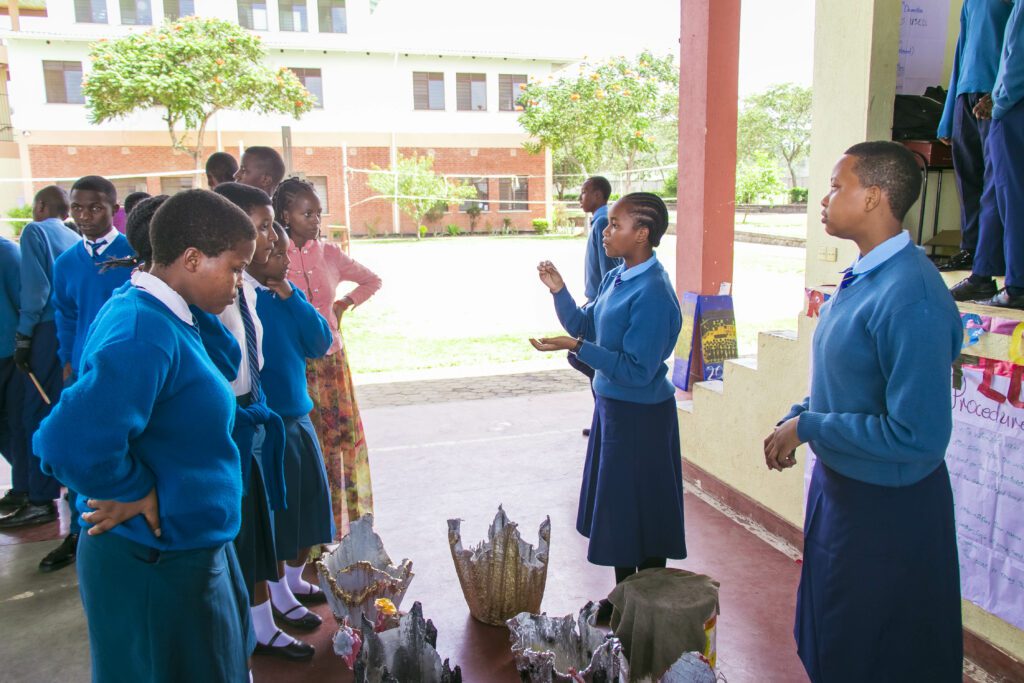 Another eye-catching project on the day at the fair was that of string art, made by a fellow art student, Zuhura.
String art uses coloured threads arranged in spectacular geometric patterns or designs. It has garnered popularity among emerging artists because of its colourful presentation of familiar objects.
Like Khadija, Zuhura credits St Jude's holistic approach to education for helping her talent flourish.
"Art is expensive," observes Zuhura. "Without St Jude's facilities and resources, it would be impossible to develop my skills in art."
Zuhura has also been able to extend her creativity beyond the studio art room by acquiring digital design skills through St Jude's computer programme classes. for students.
"I want to be an architect when I'm older," says Zuhura. "Learning design software early on will give me an edge in the pursuit of my career."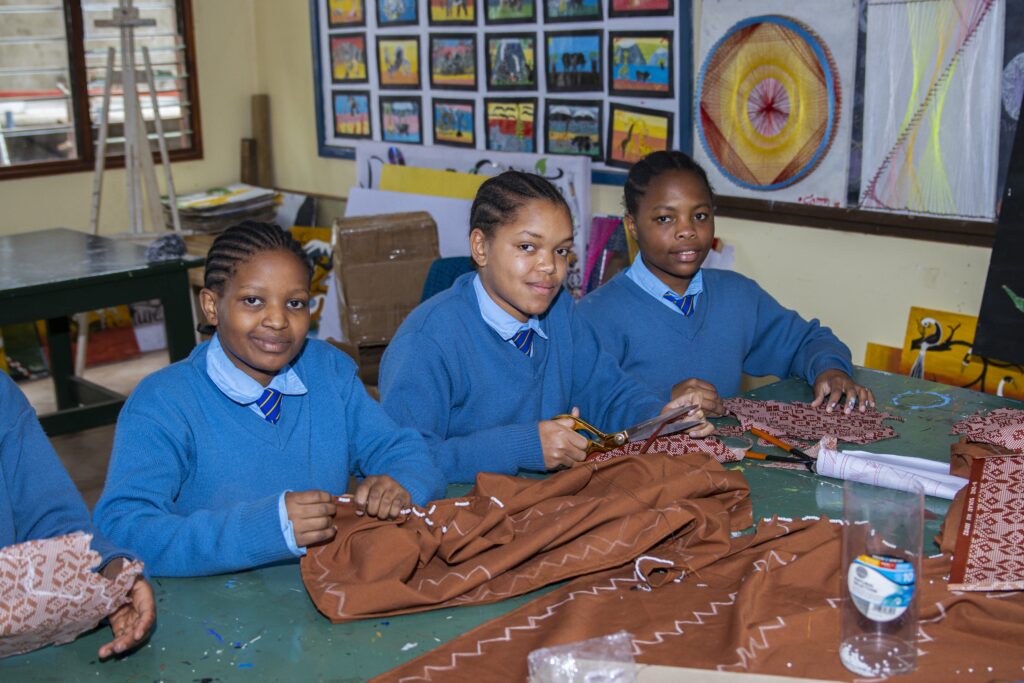 Being at St Jude's has exposed Khadija and Zuhura to the immense opportunities and practical applications of their talents. They not only see art as a hobby, but as a career, business, and tool that can be used to solve global problems with a touch of style.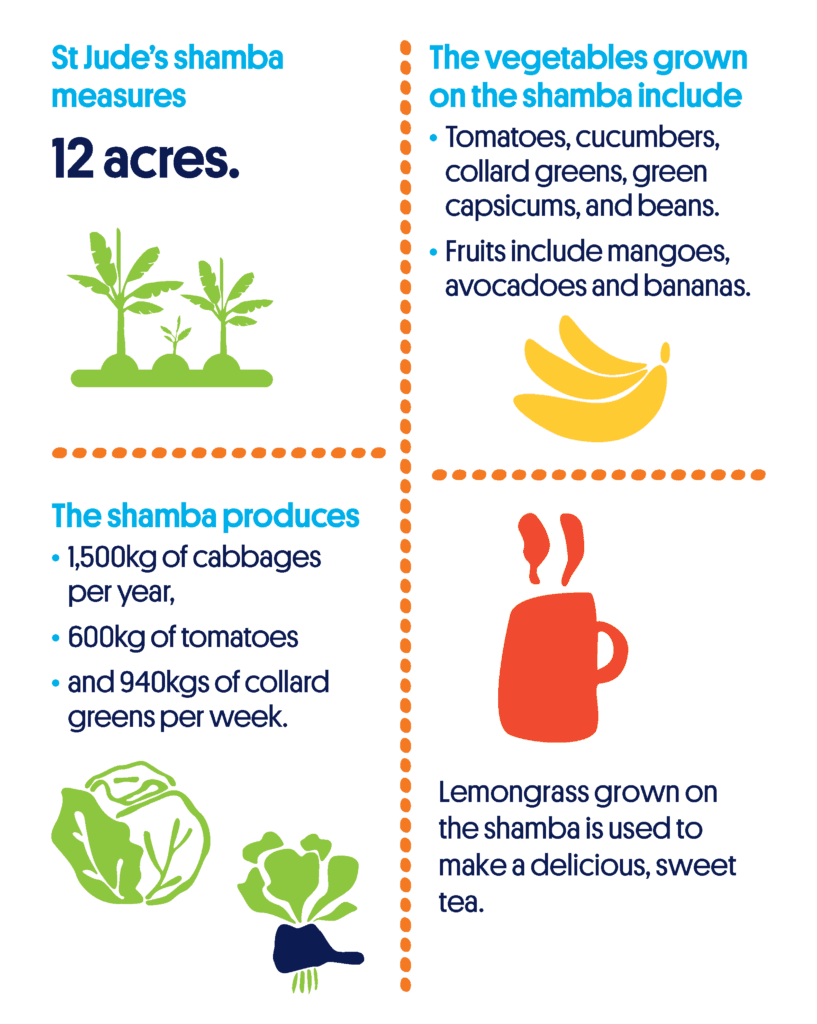 At St Jude's Smith Campus in Usa River, is a productive fruit and vegetable shamba (shamba means farm in Kiswahili). Here, students from St Jude's Secondary School have the opportunity to learn about sustainability in a tangible way.
On the shamba, students learn about agriculture, tend the plants on Saturdays, harvest the produce and then enjoy the fruits of their labour. In Tanzania, agriculture is the major industry, so it's vital for St Jude's students to learn modern, sustainable techniques to share with their families, or even apply to their own careers.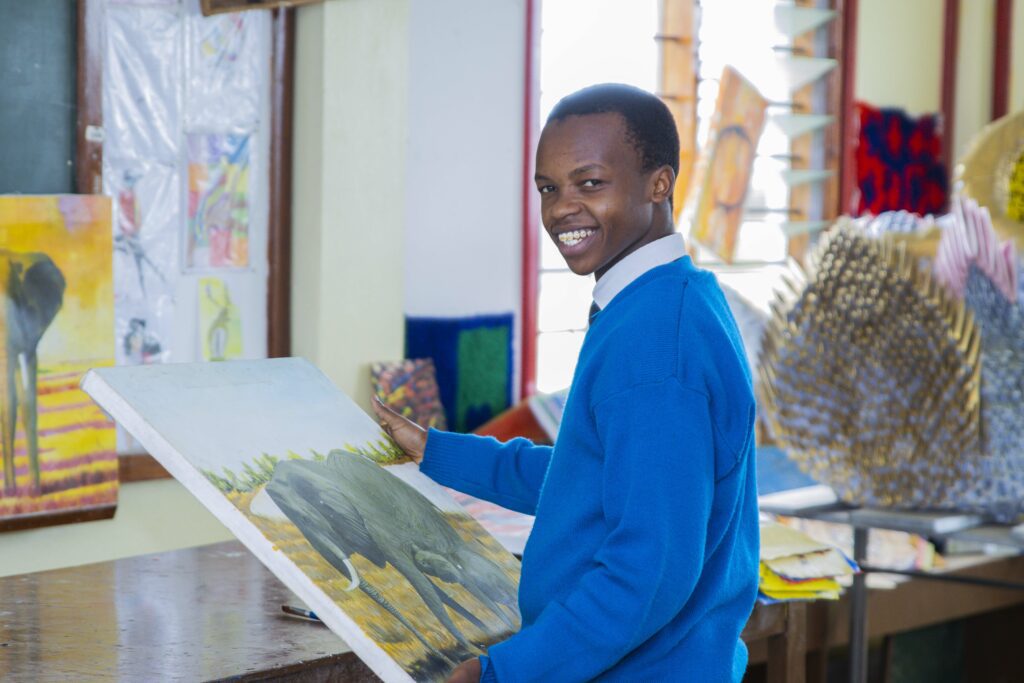 19-year-old Emanuel is in his final year at St Jude's Secondary School. A keen student of chemistry, biology and geography, Emanuel has two big dreams for his future.
"I'm working towards my dream of being a veterinarian, but I would also like to establish my own art gallery," says Emanuel.
These are two quite different careers, but luckily for Emanuel, St Jude's is equipped to support him with a holistic program of academic subjects, plentiful learning resources, highly trained teachers, extracurricular activities and career guidance.
A Level (the final two years of school) students like Emanuel, take Career Guidance lessons once per week, where they learn about the practicalities of choosing and pursuing a career.
"Career Guidance helps me learn about how to reach my chosen career. It gives me a map to follow," says Emanuel.
Emanuel's first dream, to be a vet, is largely supported by his academic studies which are led by his committed teachers. In particular, Emanuel's biology lessons prepare him for a career working with animals.
"I want to be a veterinarian because I love animals and I want to be able to support them," he shares. "My Biology Teacher, Miss Hilda, supports me a lot. She answers all my questions about biology and more and she advises me to follow my dreams."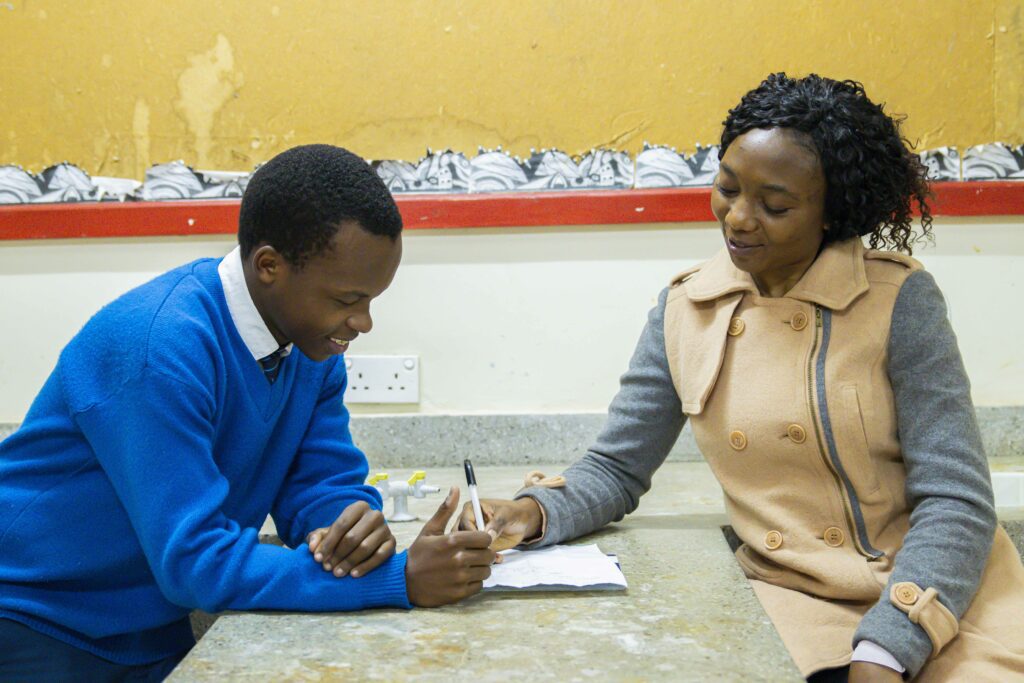 St Jude's is lucky to have well equipped science labs at each campus, so Emanuel is also able to extend his learning beyond theory, with regular practical activities and experiments.
"My A Level students focus on classification, so they do practical activities like dissections to learn about anatomy. Emanuel is especially interested in animals, so biology helps him learn practically about animals and all living things," explains Miss Hilda.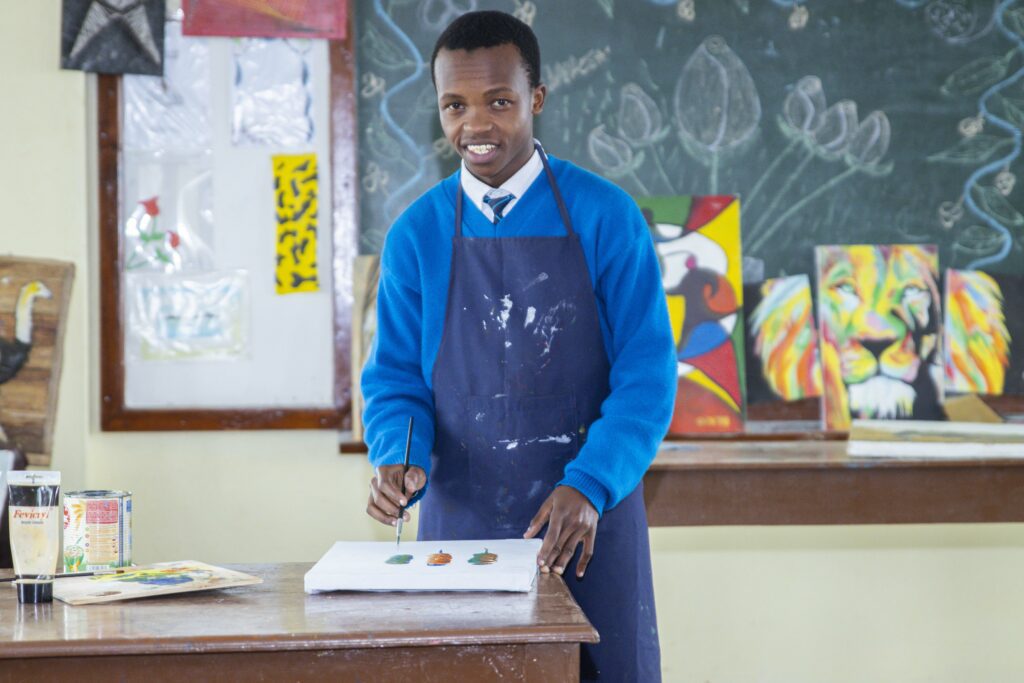 Emanuel's second dream doesn't involve dissection and scientific theories, instead, it often takes him to the light-filled Art Room at Smith Campus, where he hones his craft as a painter under the guidance of Art Teacher, Miss Edina.
Emanuel has loved to paint since he was a young boy, when he would copy his late father's paintings and drawings. However, painting supplies are expensive, which limited his opportunities.
"I am happy St Jude's provides materials for free, like canvases, paints and brushes. Without St Jude's, I wouldn't be able to practise my art," shares Emanuel.
While art is not a core subject in Tanzania's national curriculum, St Jude's has made the choice to offer art classes as well as an extracurricular Art Club, to bring all students the benefits that come with creative expression.
Ms Edina is only too happy to assist students like Emanuel to develop their artistic practice after school hours.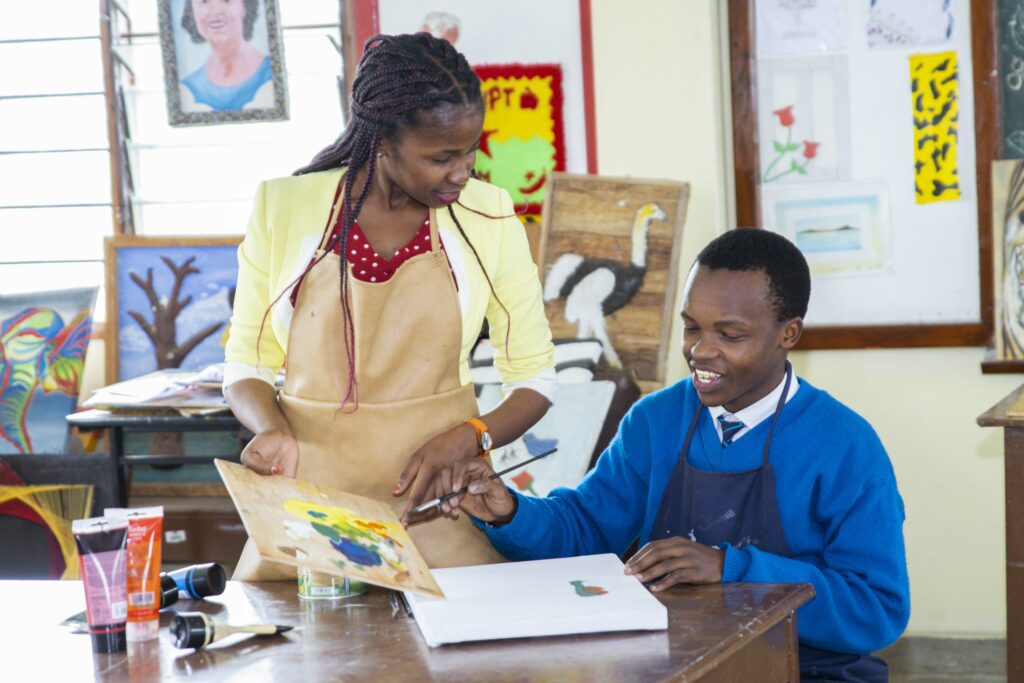 Emanuel has big plans for his gallery, which he would use to display and sell his own work as well as those of other artists.
"My gallery would be large, with lots of paintings inside. There would be classrooms for teaching art classes too, so more children can learn to paint," he says.
A final, key element in Emanuel's education at St Jude's is boarding. In the boarding house, he has plenty of time to study, free of the pressures of home-life, and access to plentiful hot water, electricity, and nutritious meals.
Emanuel's big dreams are supported by free, quality education at St Jude's. With determination and hard work on his part, it will be exciting to see where his dreams take him in the coming years.
Whether Emanuel chooses to become a veterinarian to work with the animals he loves, opens his gallery to share the gift of art, or even pursues a brand-new dream, he will always have the strong foundation of a holistic St Jude's education.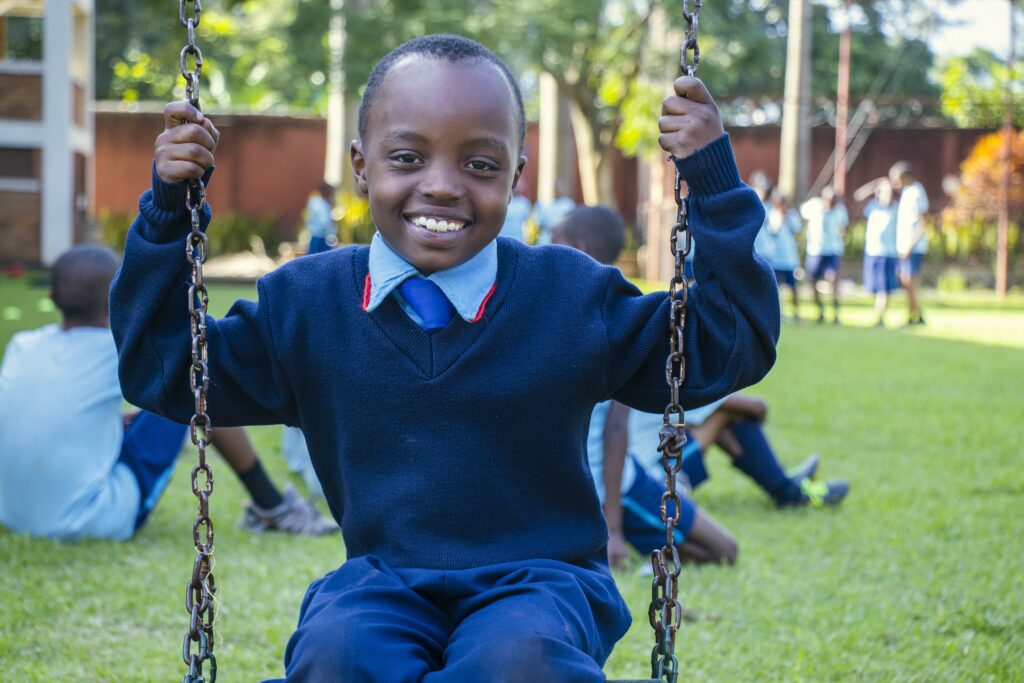 "When I grow up I would like to be a soldier," says Victa, a Standard 2 student.
Victa is six years old and has hope for a bright future with St Jude's education. "I love playing on swings during breaks and at home, I love reading during my free time," he says shyly.
For 20 years, St Jude's has been educating bright students who come from considerably poor backgrounds, providing them with learning resources, school uniforms, daily nutritious meals, safe and reliable bus transportation, highly qualified and well-resourced teachers and everything required for a successful education and to prepare them to be future leaders of Tanzania.
Although Victa is only in his second year of school, he already has his sights set on a leadership position.
"One day, I want to be Head Boy and make sure that all the students pick up rubbish in the playground," he explains.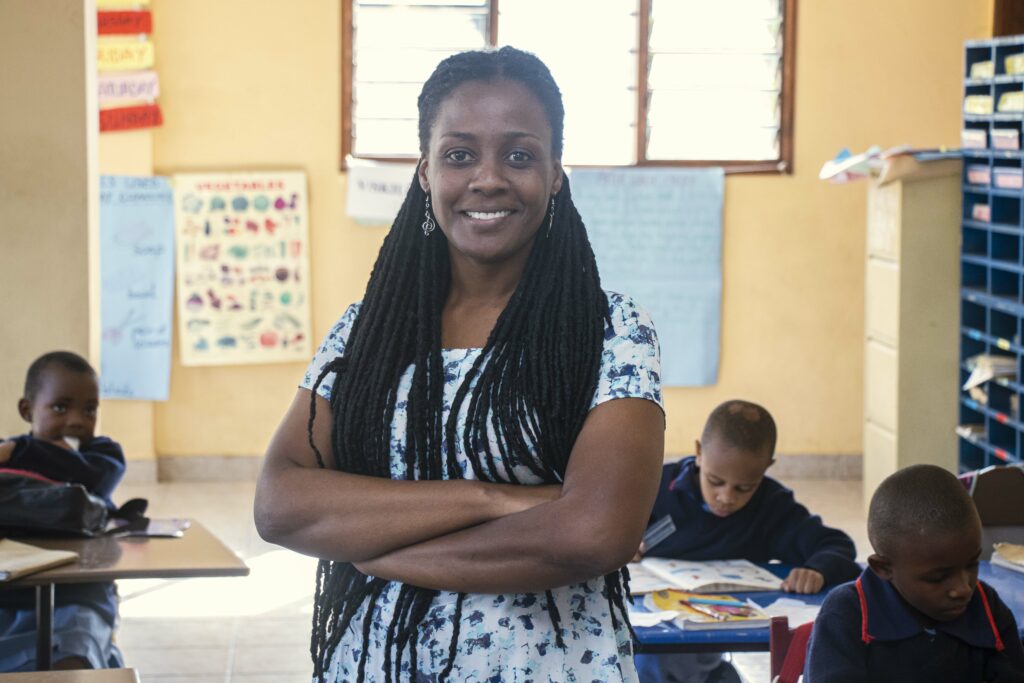 Ms Juliet is one of the school's dedicated teachers. She teaches Standard 2 and sees the impact the school makes on these future leaders. "St Jude's is creating an impact in these students' lives. Knowing this feels good because I know that the education they get at St Jude's will help their family and themselves in the future," says Ms Juliet.
"As a teacher, I encourage them to make their own decisions such as choosing the storybooks they want to read instead of choosing for them. I also encourage communication and teamwork, as I believe that for a person to be a good leader one has to be a good communicator and a good team player," she adds.
Ms Juliet, who has been working at the school for a decade, has welcomed many students into her class who are offered scholarships following St Jude's Scholarship Application Process.
"It feels great and exceptional to receive pupils from different backgrounds and help them settle into our school," explains Ms Juliet.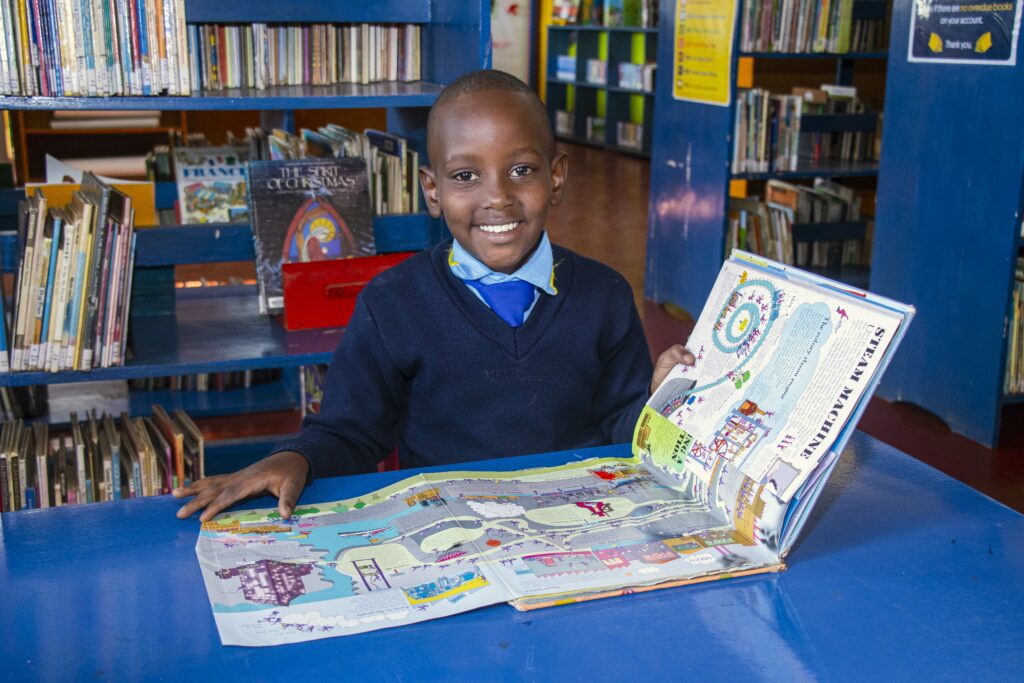 One of the newest students to join the St Jude's community is Brayden. He's in Standard 1 and loves reading and writing.
"I love the St Jude's school environment," he says. "At my old school there was no library and the playground was full of stones."
Brayden is one of the 48 students who joined in Standard 1 and 2 in 2022. He is eager to fulfil his academic potential and reach his goals.
"When I am older, I want to be a Sports Prefect," Brayden shares. "Then, when I grow up, I would like to be a doctor, so I can treat sick people."
St Jude's has grown from three students to 1,800 in just 20 years. In that time, the school has touched thousands of lives, so that today, the school's first students are now entering the work force, supporting their families and driving change in the community. But for students like Victa and Brayden, the change is just beginning. Though they are among St Jude's youngest students, they have everything they need to become Tanzania's future leaders.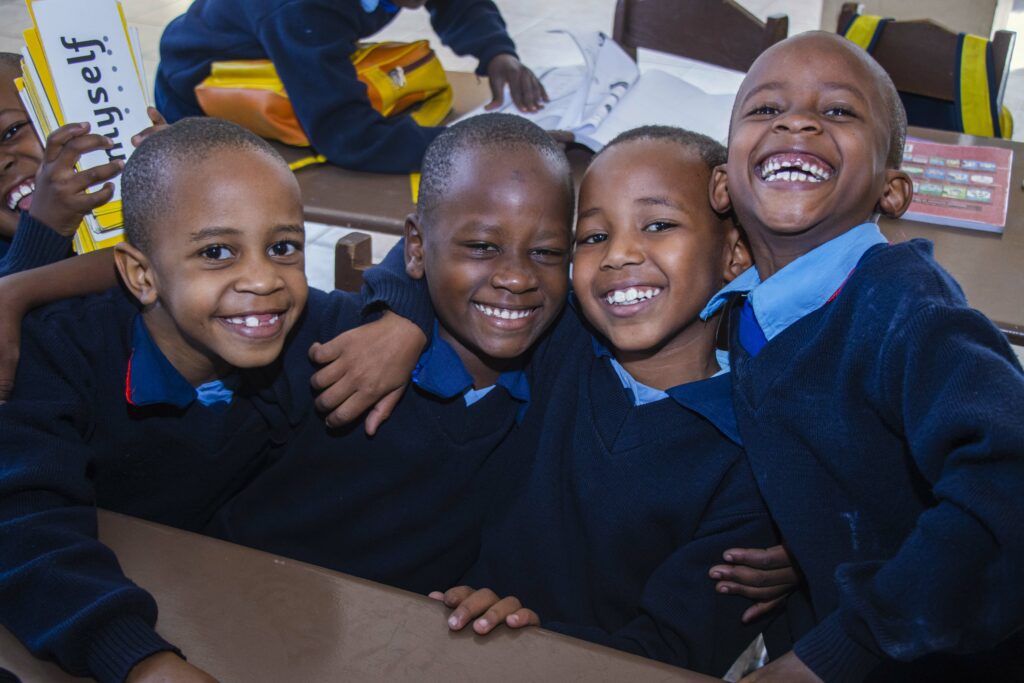 On 8 March, International Women's Day, St Jude's Girls' Secondary School celebrated with a special assembly, where students gave joyous performances and inspiring speeches.
However, gender equality is year-round work. For the last two years, St Jude's has been making a concerted effort to reach an equal ratio of male and female academic staff in order to empower students and staff alike.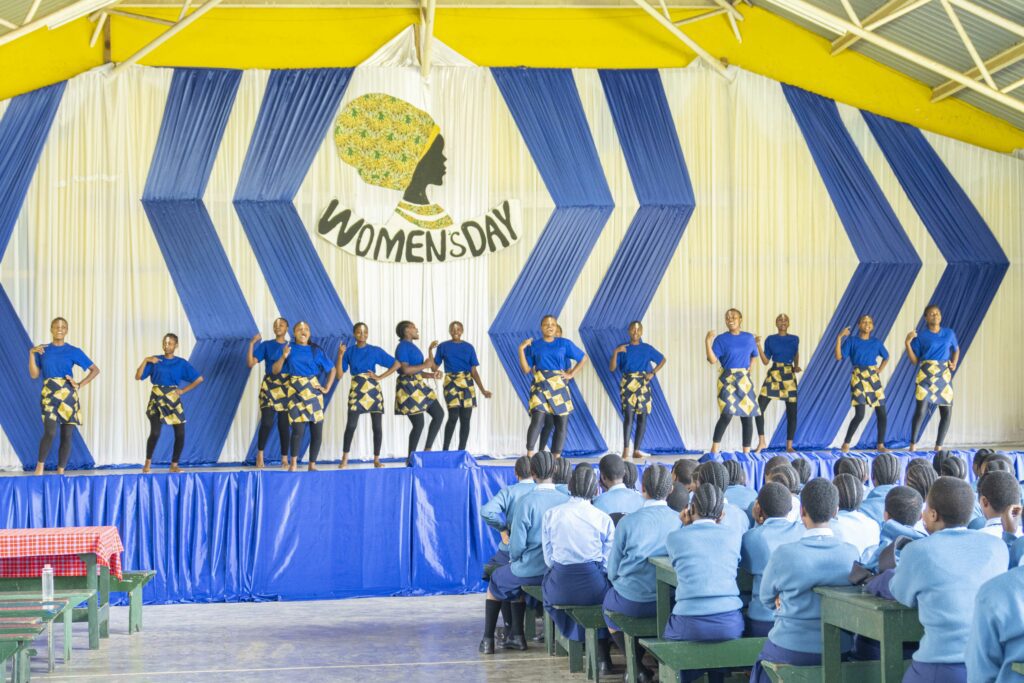 "Back in 2020 at Smith Campus, the number of male teachers was 93%," begins Mr Mcharo, St Jude's Academic Manager. "At our girls' school when we first opened it was 85.7% and in primary school it was 82%," he continues.
This imbalance is not isolated to St Jude's, but is seen in many Tanzanian schools. There is a particular disparity in mathematics and science subjects.
"This can disadvantage girls, it can make them think perhaps to be a teacher or to teach certain subjects, you have to be male, which is not true," Mr Mcharo explains.
After two years of work, St Jude's hard work is beginning to pay off, particularly at St Jude's Girls' Secondary School, where 42% of teachers are now female. Recently, Mr Mcharo was proud to hire a female Mathematics Teacher and the school's very first female Physics Teacher.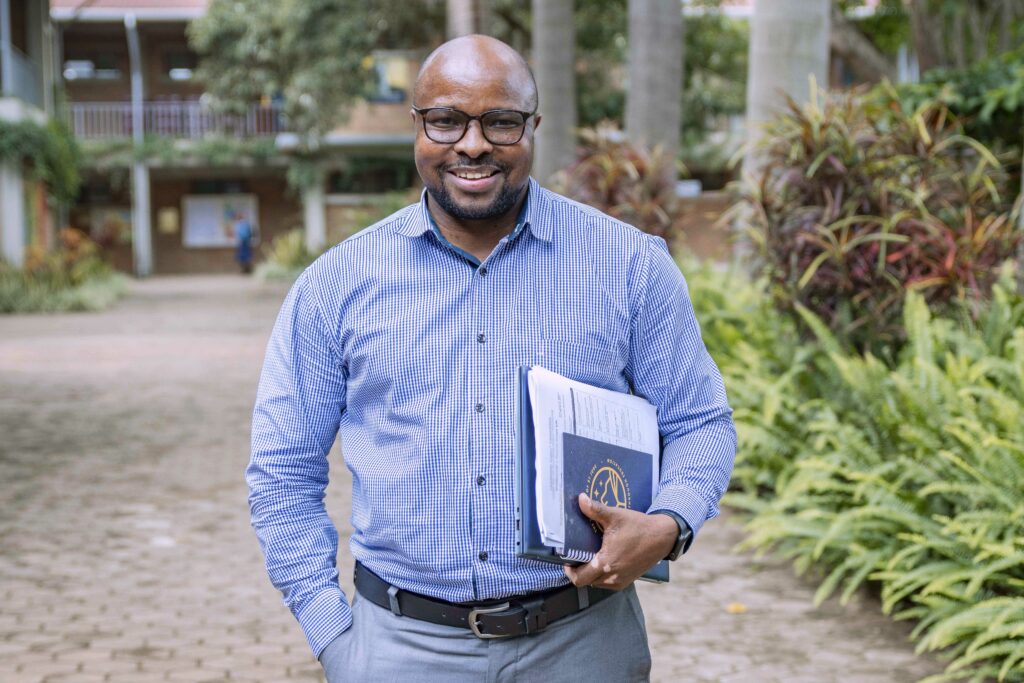 These teachers are Madam Rehema, who teaches mathematics, and Madam Jackline, who teaches physics.
"There is an ideology in society that mathematics is difficult for women, so less women become mathematics teachers," says Madam Rehema, who holds a Master of Mathematics. "Even if there is one, other people won't believe she can teach mathematics, so then she has to convince people, convince society. You have to prove yourself."
Madam Jackline says there is a similar perception in physics.
"Many people say that physics is hard for girls, but it's a matter of having passion and putting your effort into it. I love it and I love teaching physics," says Madam Jackline.
Both new teachers are working hard to challenge these perceptions with their students.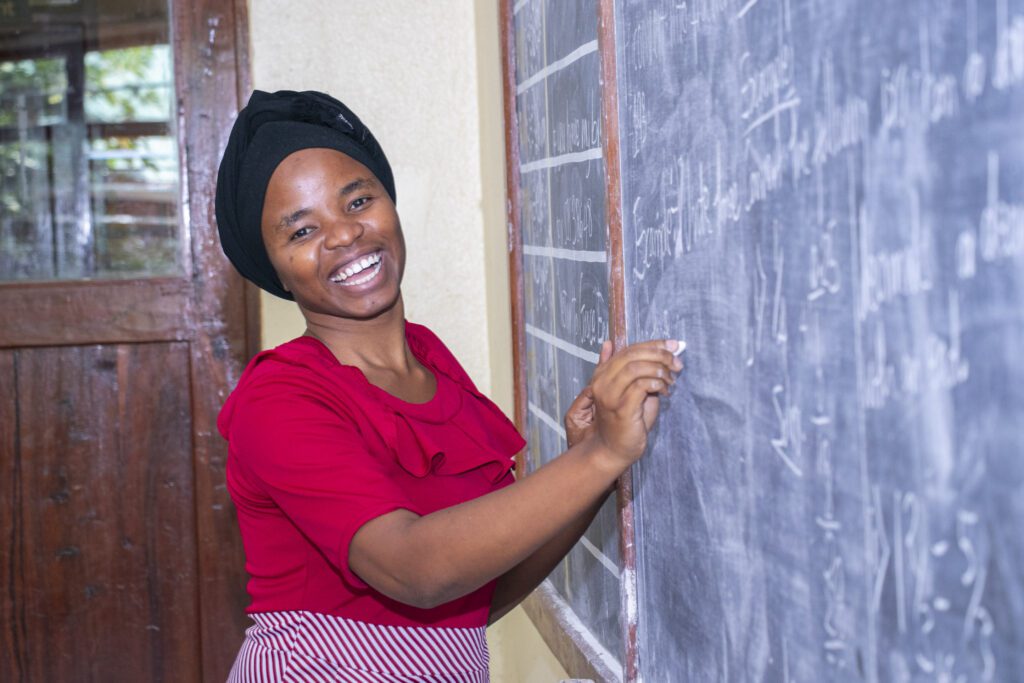 "First, I try to remove that ideology that mathematics is too hard. I try to encourage the girls to keep up. I tell them that mathematics has broad applications. Computer systems are all about mathematics. Business is the application of mathematics. You can apply mathematics as a doctor or engineer," says Madam Rehema of her approach.
Madam Jackline is particularly excited to become a role model for her students, despite not having one herself. "In my whole school and university journey, I've never had a female physics teacher, she explains. "At university in my class, there were five women and 30 men."
With such a small numbers of female teachers, hiring can be difficult, but St Jude's Human Resources (HR) team is up for the challenge.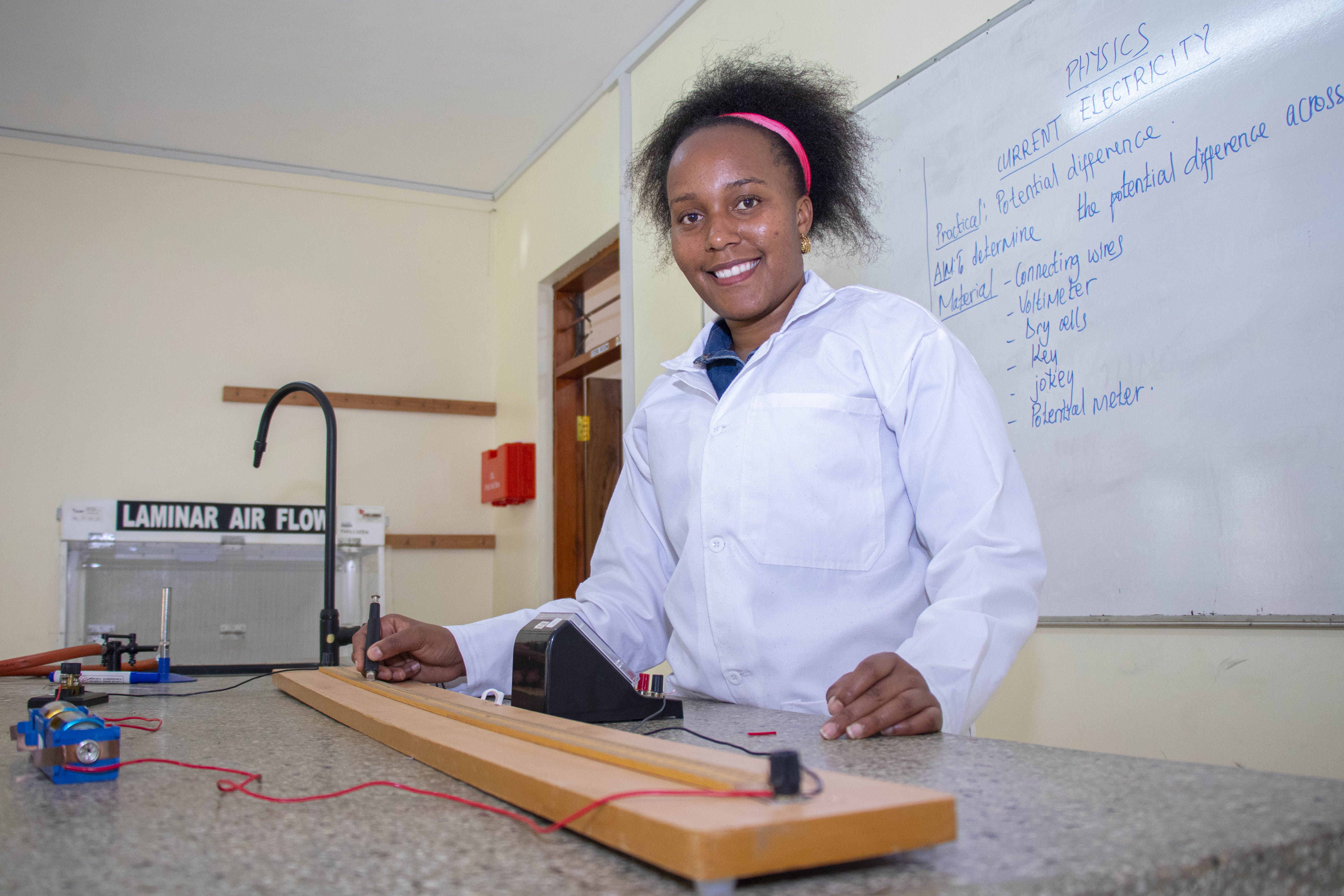 Happy, the school's HR Manager, has devised a number of ways to attract high quality female teachers.
"All our adverts now say that we highly recommend female candidates apply. We do a lot of headhunting as HR and we also ask current female teachers for their recommendations," she describes.
The school has also introduced a referral process, where staff can receive a small financial bonus for recommending a successful candidate for an open position at St Jude's.
"You can see in interviews, female candidates are often less confident than male candidates," says Happy. "But once they are employed, they grow in confidence in their roles."
With a larger number of female staff, the school has also had to bring a greater focus to its maternity leave program. In accordance with Tanzanian labour laws, women receive 84 days of maternity leave after the birth of their children, followed by six months of reduced hours to allow continued breastfeeding.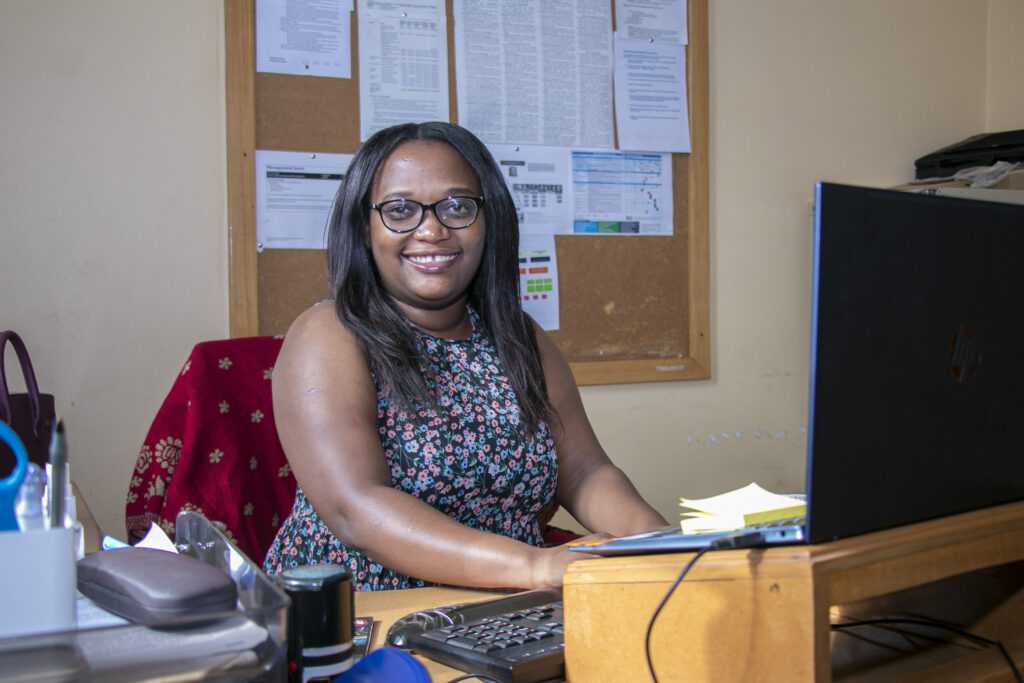 "During that time, we schedule all their classes in the morning as they will go home early in the afternoon to breastfeed, so we support them. For female boarding staff, we might move them into the day school so they don't need to be at school overnight," Mr Mcharo says.
While organising maternity leave for teaching staff can be a challenge, it's a challenge St Jude's is ready to meet in order to reach a balanced number of female staff.
"We want to empower women, because women can teach too, and we want our students to see that," says Happy.