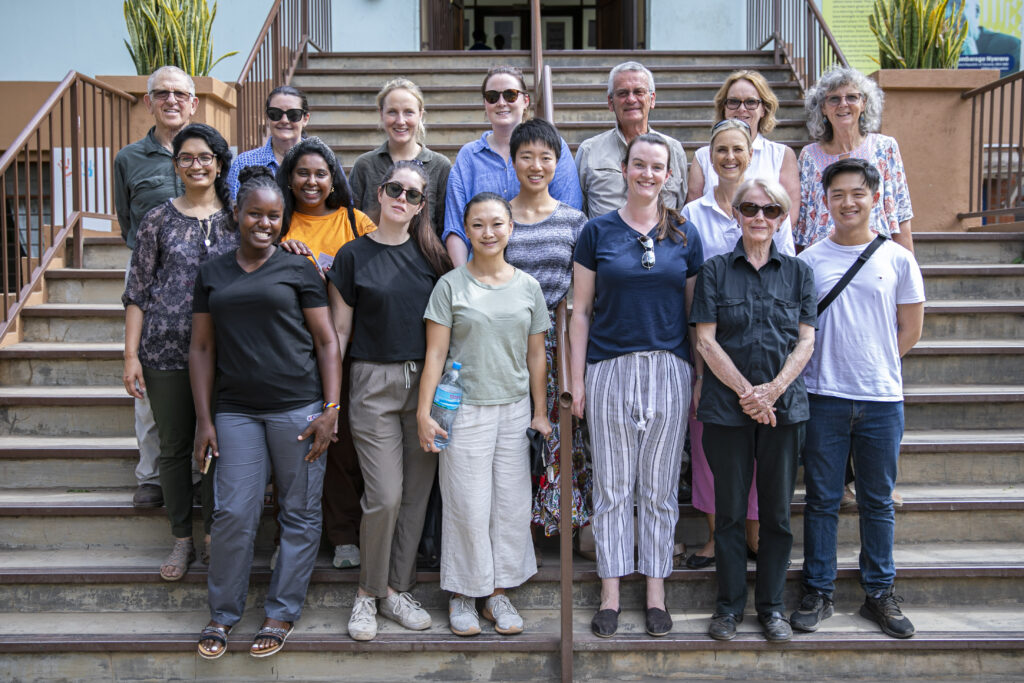 The start of the year is usually a busy time at The School of St Jude. Students are fresh from the holidays and eager to start the new academic year on a high. Yet amid personal ambitions and academic goals, one thing is important to keep in mind.
"A successful academic year requires healthy students," says Jane, the leader of the Health Check team at St Jude's. In Australia, Jane is a busy physiotherapist and brings these specialist skills to the team.
This February, Jane arrived as part of a team of 21 international and local health care professionals to conduct health checks on St Jude's students. Under Jane's leadership, this team assessed 1,800 primary and secondary school students, running tests and providing recommendations.
"A health check consists of a variety of tests that enable us to assess students' overall health in relation to academic capabilities," says Jane. "The tests include malnutrition, vision and hearing, height and weight, and many others. We also have a well-being team that works closely with staff to develop strategies that improve students' well-being such as mental health, counselling, and other well-being issues," she adds.
Based on the tests, Jane and her team make recommendations on any actions that should be taken to improve a students' health, and make referrals for any health issues that should followed up on by the school and the students' families at local hospitals. Recommendations may involve simple alterations such as a diet change and reading glasses, to hospital referrals for more serious issues.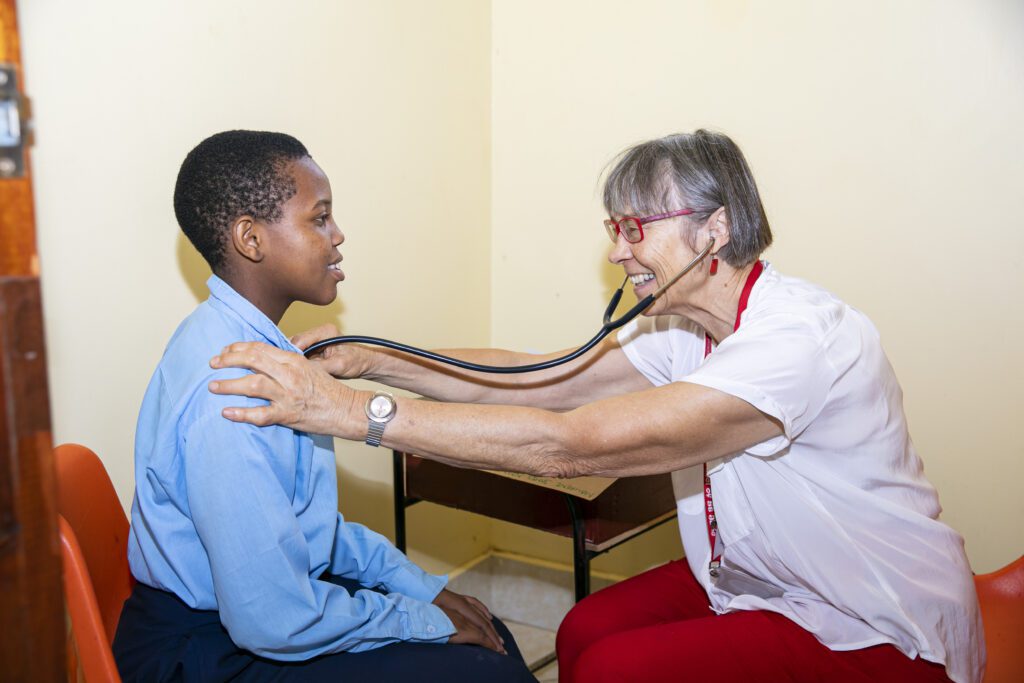 The health checks typically happen once every year, usually around February. Jane joined the program for the first time in 2015 and has since taken a leadership role.
"This year's health check is much busier than the previous ones," reflects Jane. "Due to travel restrictions, we couldn't organise health checks in the previous two years. This year, we had an astounding 700 new students at the school who had never done a full health check before! So, we had to be very thorough with our assessments," she explains.
Along with Jane is Dr Philip, a General Practitioner from Armidale, New South Wales, Australia. Like Jane, Dr Philip is a regular health check volunteer since joining the health check program in 2017.
"I first heard about St Jude's from Gemma at an event in Armidale," Dr Philip recalls. "When I heard of the opportunity to volunteer in a medical capacity, I quickly jumped aboard and have enjoyed it ever since," he adds with a smile.
Dr Philip believes academic excellence is best achieved when students are in their best physical, mental, and emotional health. Being a regular volunteer of the Health Check team grants him the opportunity to optimise students' academic excellence in a special way.
"Having been on the team for several years now," says Dr Philip, "students would usually remember me, and I would recognise some familiar faces every time. The best part of my experience is to see the joy in students when we tell them they are fine and healthy," he adds.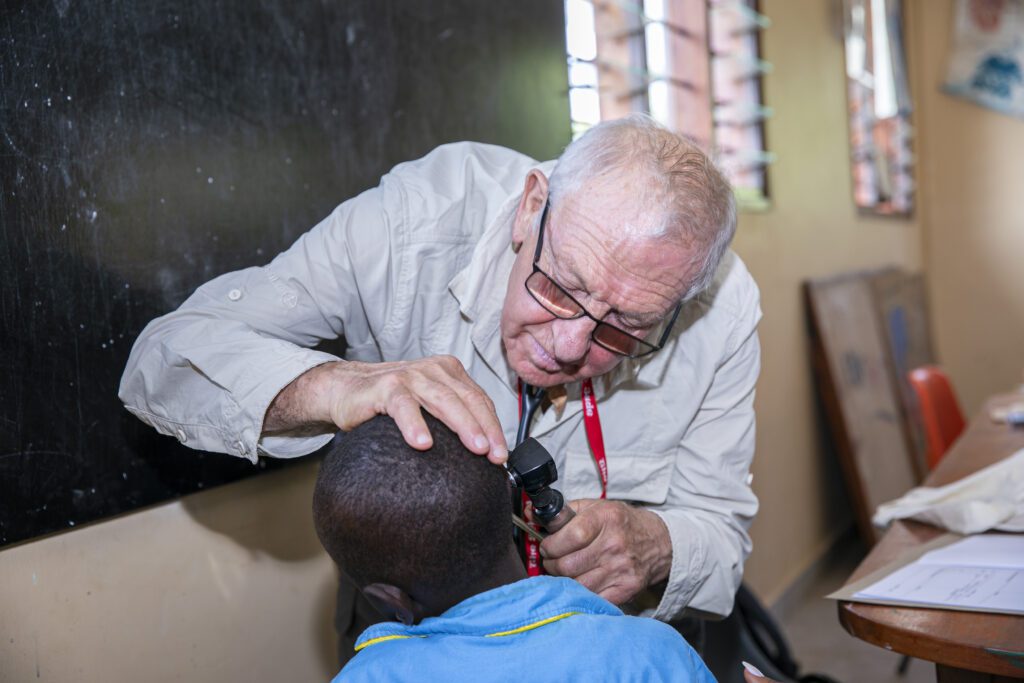 Although the Health Check team has historically consisted of a diverse team of international volunteers, this year saw a pleasant surprise. For the first time, a St Jude's alum, Dr Hosiana, joined this special team.
"I had just completed my doctoral internship year when I saw an advert from St Jude's asking medical professionals to volunteer for the health checks," recalls Dr Hosiana, a St Jude's alum who graduated from secondary school in 2015 after 13 years at the school and is now a practising doctor. "I naturally applied," she adds excitedly.
Hosiana's dreams of becoming a doctor stemmed from her experiences as a child. She grew up in a small village with a single health officer who was also looking after other nearby villages. Desperate to help, she resolved to study hard and become a doctor herself.
"My hard work paid off and I was awarded a scholarship to St Jude's!" recalls Hosiana. "Things only got better after that, the plenty of resources and teachers at the school only reinforced my ambition," she adds.
Hosiana looks back on the health checks as one of many things at St Jude's that reinforced her ambition to study medicine.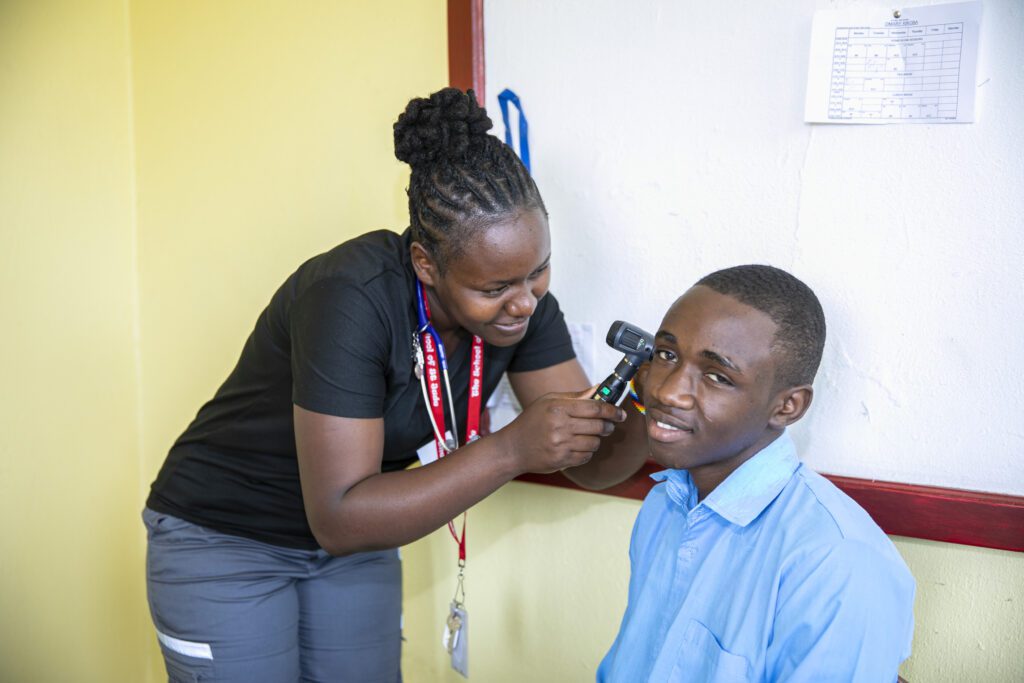 "I would usually have plenty of questions for the doctors," recalls Dr Hosiana with a smile. "This time I also met some curious students with ambitions of being a doctor. They reminded me so much of myself," she adds.
Along with Jane is Dr Victor who is also volunteering for the first time in the health checks. Victor was part of a team that carried out eye examinations for students.
"Students spend quite a lot of time studying," says Victor. "So regular vision checks are very important," he adds.
Victor's favourite part of the experience was interacting with students and sharing his experience.
"We'd usually have a few minutes to chat with students at the end of the tests. It was rewarding to answer all their questions and listen to their experiences," explains Victor.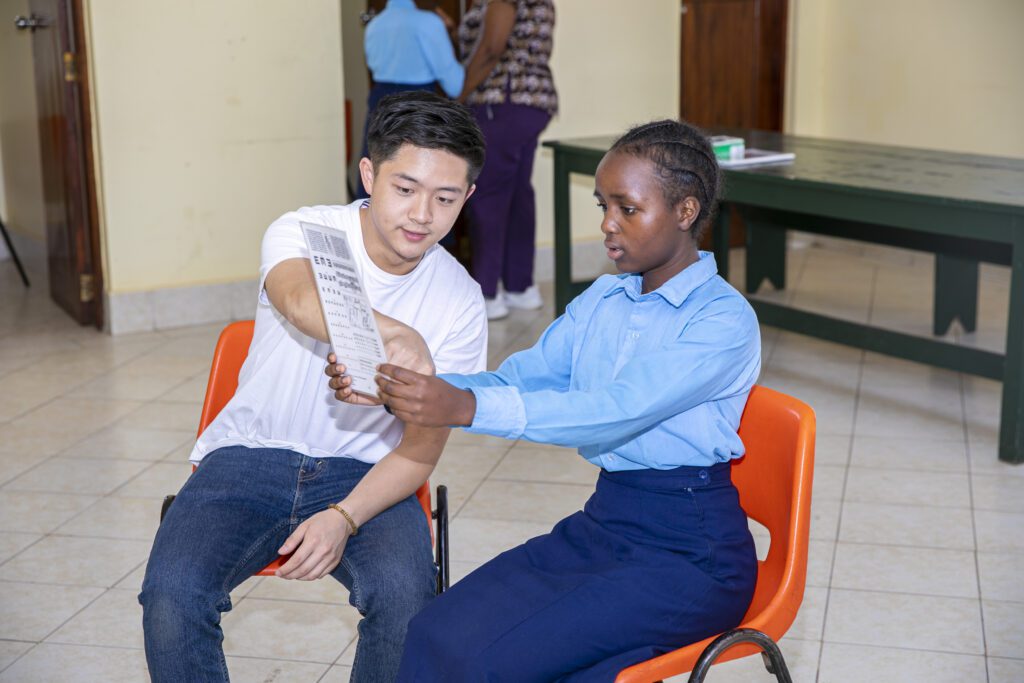 This is the fourteenth year that a team of international doctors and health professionals has volunteered for two weeks at The School of St Jude to perform free health check-ups for all students. After travel restrictions in recent years, it's wonderful to see the Health Check team has risen to the challenge and successfully ensured 1,800 students are all off to a healthy start for 2023!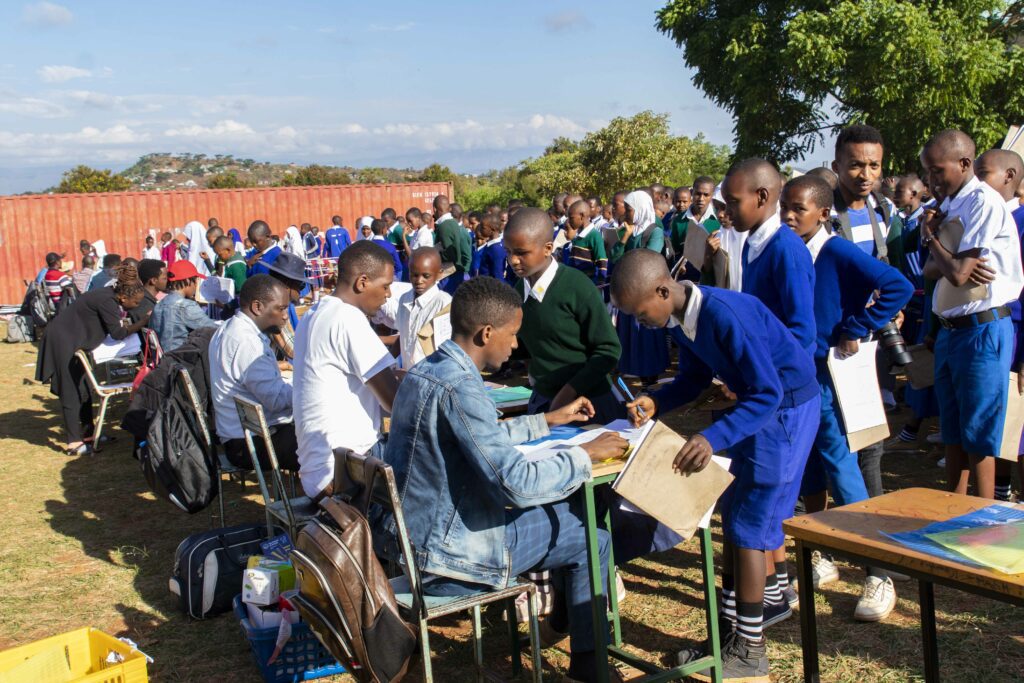 A scholarship for secondary education at The School of St Jude is life changing.
In Tanzania, almost 80% of students complete primary school, but just 70% of 14 to 17-year-olds are enrolled in secondary school. Of these students, just 12% complete the first four years of secondary education.
In contrast, 100% of St Jude's secondary students successfully complete those same four years.
"Student scholarships for secondary school are highly sought after," says Philip, Community Relations Manager at St Jude's. "Every year, thousands of students from government schools apply for a scholarship at St Jude's," he adds.
Philip and his team are responsible for the entire Scholarship Application Process at St Jude's. To ensure that they select students who meet the school's academic and poverty requirements, Philip coordinates with other institutions such as the National Examination Council of Tanzania, the body responsible for preparing, marking, grading, and finally releasing national results for Standard 7 (end of primary school) examinations.
"The Standard 7 national results help us identify students that best fit St Jude's scholarship requirements from an academic perspective," explains Philip. "The sooner we have the results, the sooner we are able to start the Scholarship Application Process," he adds.
However, in 2022 the Standard 7 results were unexpectedly delayed, leaving Philip and his team with just a few weeks to complete the Scholarship Application Process.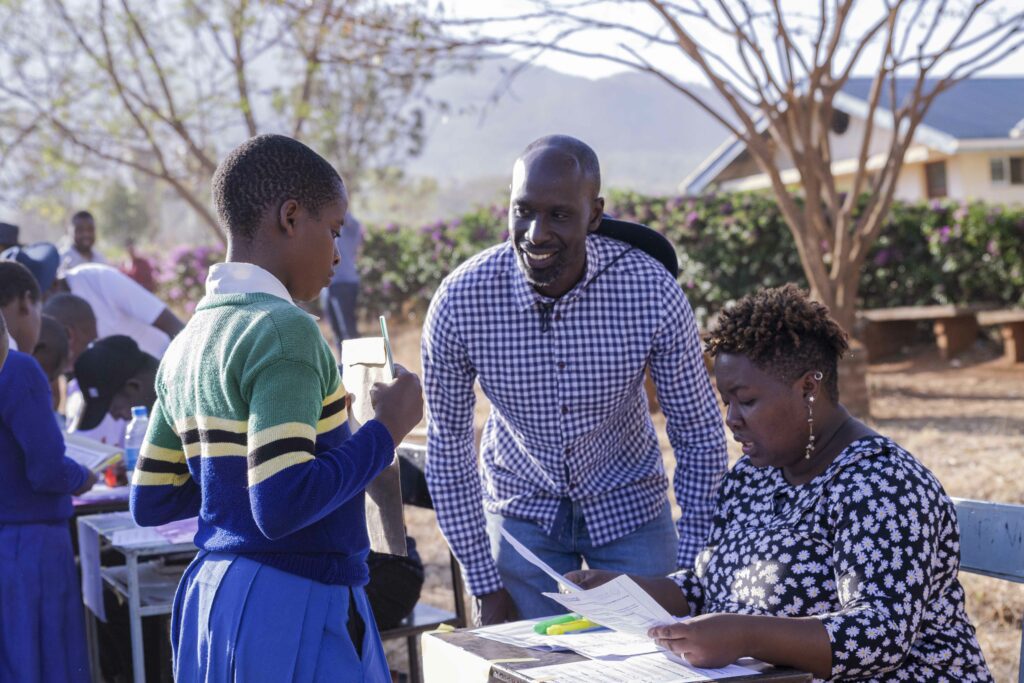 "Our target was to invite about 4,000 applicants," says Philip. "This involves delivering letters to hundreds of government schools to invite their top performing students to attend Scholarship Application Days, then we hold the Scholarship Application Days and after that, there are Poverty Assessments for students who have passed the exams. This all had to be done in a span of about three weeks!" he continues.
Faced with this seemingly impossible challenge, Philip and his team sought help from St Jude's staff – and they responded in kind. In a matter of days, hundreds of St Jude's staff and alumni had spread across Northern Tanzania, happily assisting with letter distribution to ensure that all eligible students could attend the school's Scholarship Application Days. Some staff volunteered their personal vehicles to supplement the St Jude's bus fleet, while many made use of local transport, like motorcycle taxis, to reach remote areas quickly.
"I have never seen such team spirit and unity in my career," recalls Philip. "It's like we had an army of ants working for us," he adds.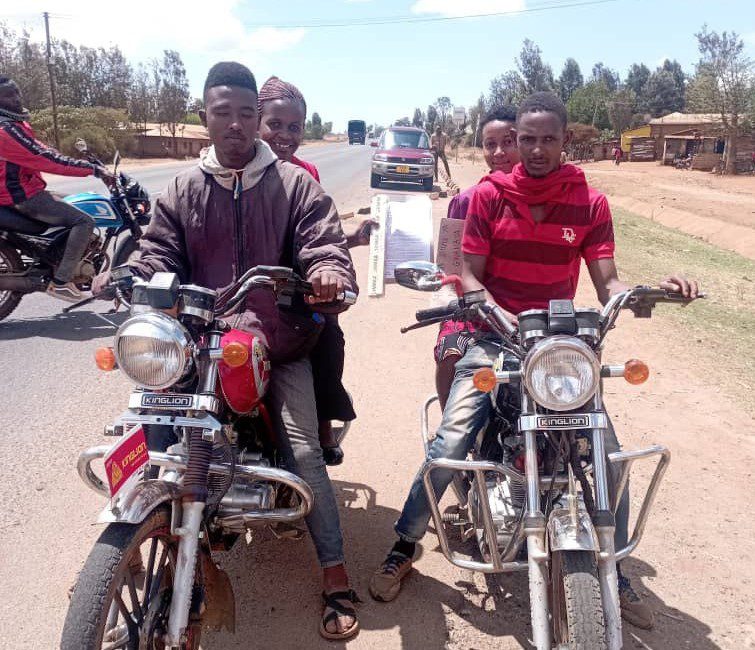 To make the job even bigger, 2022 was the first year students from Dodoma region could apply for a St Jude's scholarship, in addition to those from Arusha, Manyara and Kilimanjaro regions.
Yet, with an amazing show of spirit, 38 staff and 68 volunteers successfully delivered 4,936 letters to 1,013 schools, ensuring that the Scholarship Application Days could proceed as planned in early December.
On the days themselves, the prospective students sat examinations and completed short interviews. Those who passed with good marks were then placed on a list to receive a House Check from St Jude's staff, who performed Poverty Assessments to determine which students would benefit most from a scholarship to study at St Jude's.
Erland was one of the many St Jude's staff who spent several days completing House Checks in the Dodoma region.
"I had never travelled to that part of the country before, so it was an adventurous experience," says Erland.
With the deadline approaching quickly, Erland and his team had to move fast. However, they found themselves facing navigational and communication challenges, and meeting a few surprises along the way.
"We soon found out that a majority of our contacts were older people and didn't speak Kiswahili (Tanzania's national language) fluently," recalls Erland. "It was difficult to even arrange a rendezvous. And then at one point, our vehicle broke down and wouldn't start. So we had to push it until we finally got help from the locals," he narrates.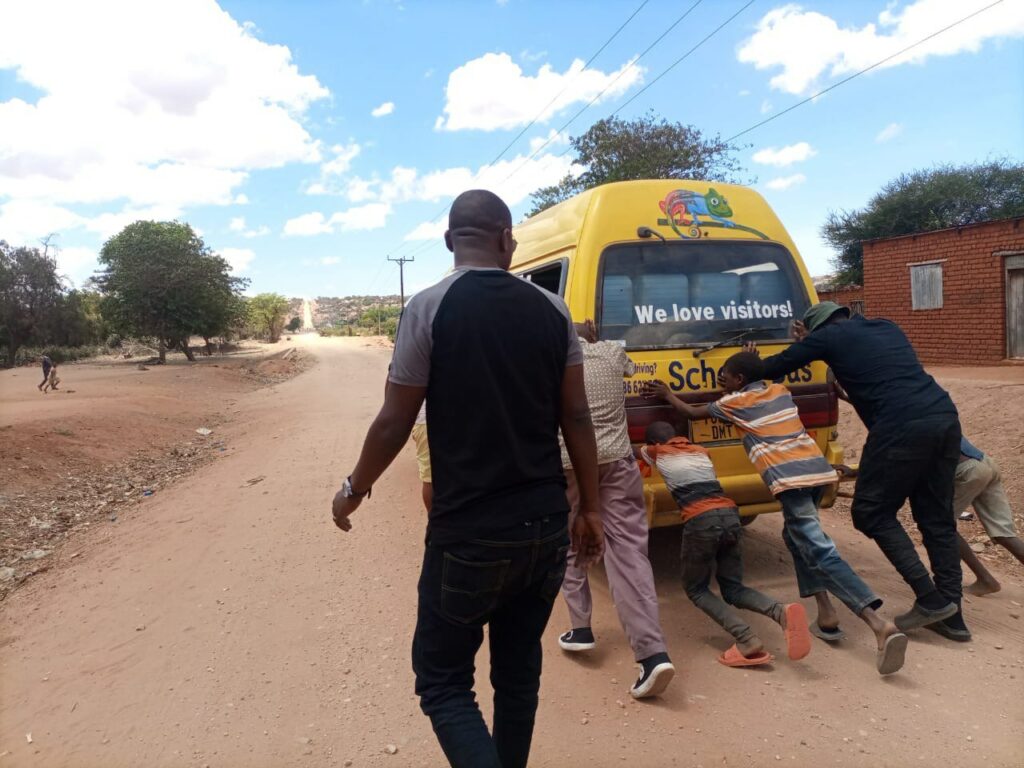 The most remote house Erland and his team had to visit was hidden away in a forest that was also home to wild animals, including hyenas.
"It took us close to an hour just to navigate the thick forest," recalls Erland. "I honestly didn't think we would find anyone living there," he admits.
Despite the challenges, the 2022 Form 1 Scholarship Application Process was a huge success. On 9 January 2023, 178 new students started Form 1 at St Jude's two secondary schools, joining 62 students who have continued at St Jude's from primary school.
The commitment to giving bright, poor Tanzanian students a free, quality education is one that requires self-sacrifice and willpower. Yet again, the St Jude's community has demonstrated that they are more than equal to the task.