When St Jude's Interact President, Lisa, hangs up her school uniform at the end of each term, her work is not yet done — and that's just the way she likes it! 
As a part of the Smith secondary campus service program, Lisa and dozens of her school friends volunteer at several local orphanages during their term break. 
Inspired by the spirit of St Jude's supporters worldwide, the energetic Form 4 student hopes to make a difference in the lives of others.  
"St Jude's is giving many students the opportunity to receive a free education. We love the chance to share what we receive… to give back in return."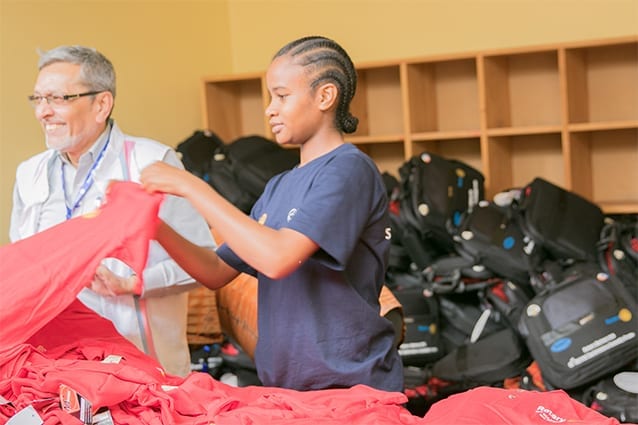 The program, overseen by Head of School Services & Self-Reliance, Mr Ernest, motivates students to demonstrate our school values: Respect, Responsibility, Honesty and Kindness. 
"Without the spirit of generosity, St Jude's would not exist, and this is why we started the program."
"The students come up with ideas for ways to help. I seek permission from the academic leaders, then organise transport and supervision," Mr Ernest said.
It's clear that Mr Ernest's humility and compassion has had an impact on his students.  
"Every idea we come up with, he will try to support us. He is a good role model," Lisa affirmed.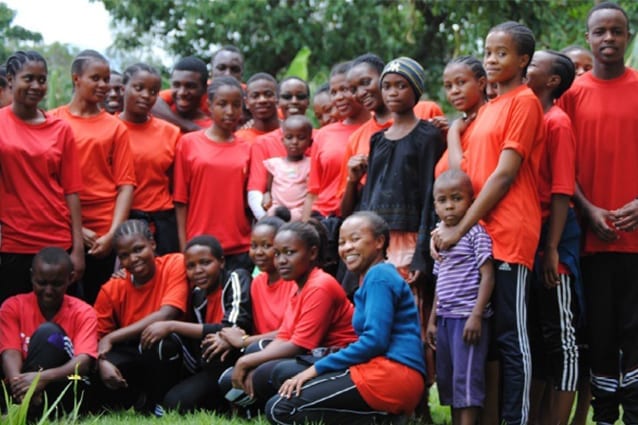 Lisa believes that helping others is a way to show gratitude for the opportunities she receives at St Jude's. 
"When we see these children, we feel like we are one with our community. We can teach them what we know. When we spend time with them, they feel like they belong too." 
"Our duties include helping with washing and cleaning, and we have fun playing with the kids!"
"It makes me appreciate my family, because most children at the orphanages do not have any. I am privileged to get the love I deserve."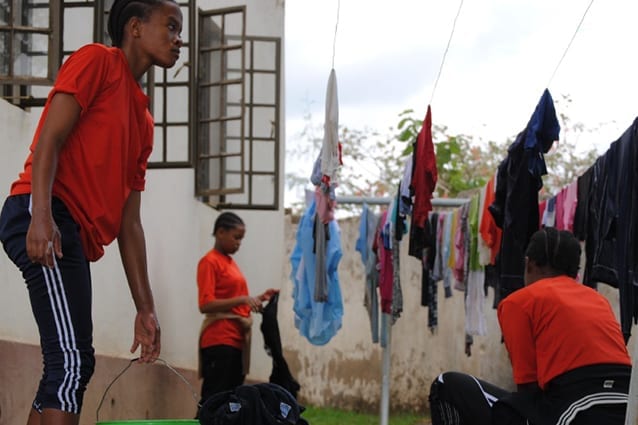 Of course, there's always time for the students to bond and laugh.
"The first time we went [to the orphanage], my friend was cleaning the stairs. She was almost finished, then she accidentally spilled the bucket and had to start again! Even she thought it was so funny." 
At the end of a hard day's work, it's the quiet moments of humanity and empathy which fuel our students' appetite for community service. 
"One of the children at the orphanage had a birthday. We celebrated with sweets. One boy I had made friends with came up to me and said, 'you have been my friend. I want to give you this,'" Lisa shared. 
"I told him to keep his own sweets, but I felt so nice…I knew I had made somebody feel special."
You can make our students feel special by spreading the word about their inspiring projects!
When Laura Brown and Gemma Sisia were growing up as farmers' daughters in country New South Wales, it's unlikely either could have predicted where their lives would lead.
Both women were motivated by a sense of intrigue and adventure to seek challenges and opportunities.
"For me, it was big dreams and curiosity! You just have to turn up. I wouldn't be able to live with myself if I didn't try," Laura said.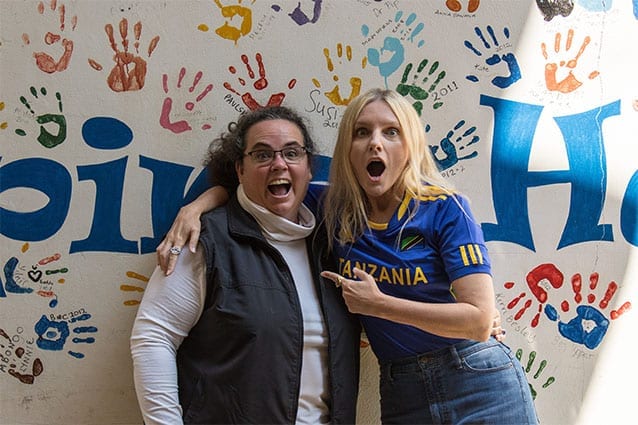 Laura Brown is an international publishing icon, fashioning the runway as InStyle Magazine's Editor in Chief.
A self-confessed 'challenge junkie', Gemma couldn't agree more with her homeland counterpart.
"You just have to keep going, no matter what; work towards your dream and never let it go."
Gemma Sisia, Founder of The School of St Jude, provides a free, quality education to 1,800 of Tanzania's brightest and most disadvantaged children.
Both women are fiercely passionate about their work, securing their status as Aussie powerhouses making a global impact.
This month, they've joined forces to fight poverty through education.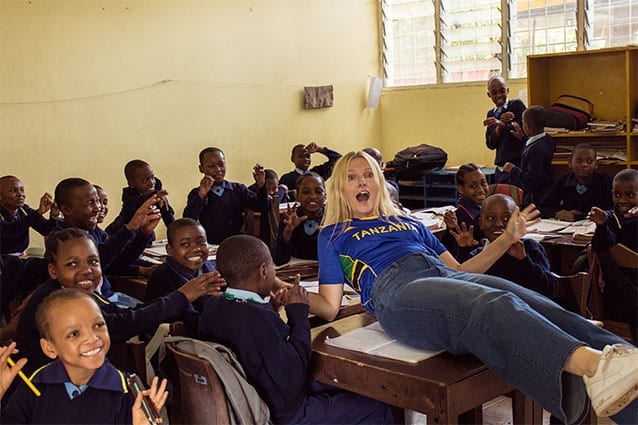 Laura literally swept our students off their feet when she visited St Jude's in late July 2017, and couldn't resist signing up to sponsor an academic scholarship for two of Tanzania's youngest leaders.
"We can thank Liam Bartlett from 60 Minutes Australia for introducing me to Gemma!" Laura said.
"I told him I was going to Tanzania on vacation and he told me about her and the School. It was fate."
"What most impressed me about St Jude's is how incredible the mission is and how effective the team are at achieving it."
"I also love the Australian animals on the school's walls, obviously."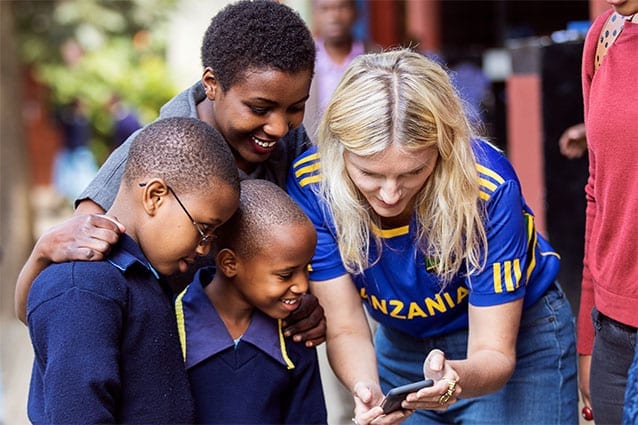 Laura now supports the education of two girls at St Jude's; Alice in Standard 3 (Grade 3) at Sisia primary, and Hadija in Form 1 (Grade 8) at Smith secondary campus.
"It's so wonderful to have the support of a successful international leader like Laura. She shows our female students they can achieve anything they set their mind and heart to," Gemma insisted.
In July, Laura's warm and engaging presence lit up the playground and entertained swathes of excited St Jude's students!
"I loved meeting two spunky young boys in Grade 3 named Saad and Yusuph.  They were so funny and told me not to give away any answers [in class]!"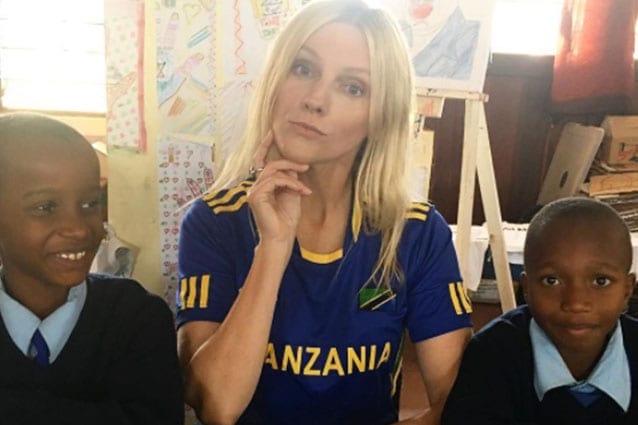 "I just couldn't not sponsor. You have to help where you can, and this is so immediate and tangible. I love being able to track how a student grows. I'm thrilled to be able to contribute anything at all."
Her advice to Alice and Hadija?
"Absorb everything you can, learn everything you can, meet everyone you can."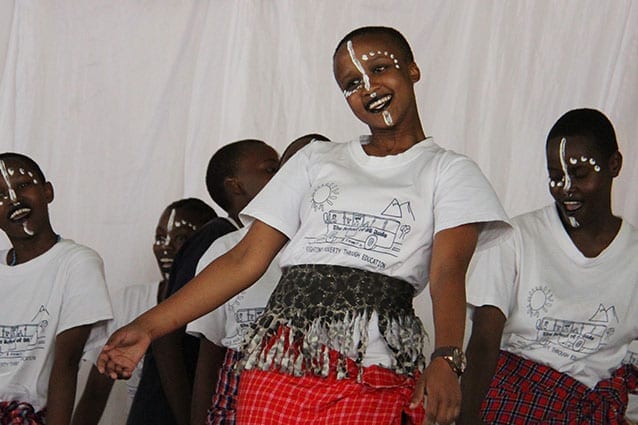 "I feel passionately about supporting the education of children in Tanzania, because they should have the same opportunities as anyone. Education should be an equal playing field, globally and economically," Laura said.
True that, Laura. On'ya mate.
Laura's support means two of Tanzania's most disadvantaged young leaders have opportunities to succeed at their fingertips. Show your support by becoming a sponsor. 
Every year during spring, hundreds of determined youngsters vie for one of 75 places in St Jude's primary school.
Across two recent selection days, more than 1,700 invited government school students lined up for a bright future at the gates of Sisia primary campus!
Their tiny fingers, wrapped around pencils, invitation letters and identity documents, grasped tightly onto a beacon of hope: the possibility of an academic scholarship gifted by St Jude's.
Successful applicants will join St Jude's cohort of 1,800 future Tanzanian leaders next January. 
With access to a free, high-quality education, our students hold the key to freedom from poverty, for themselves and their families.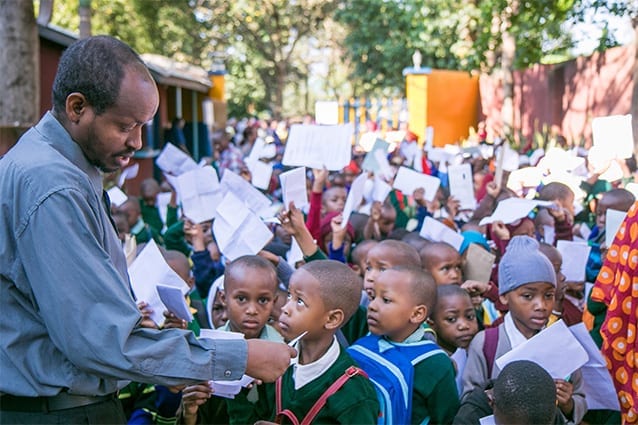 Community Relations Manager, Charlotte, has overseen the complex, yet vital student selection process since 2014.
"We must be sure the selected students are both bright and disadvantaged. That's how we can help families in greatest need."
It's no secret that St Jude's academic scholarships open the gateway to possibilities and are competitively sought. Our Community Relations team is well-versed in overcoming challenges.
"There are always surprises on selection days. This year, we had a 10-year-old trying to sit the test meant for six-year-olds. People will go to great lengths to come to St Jude's."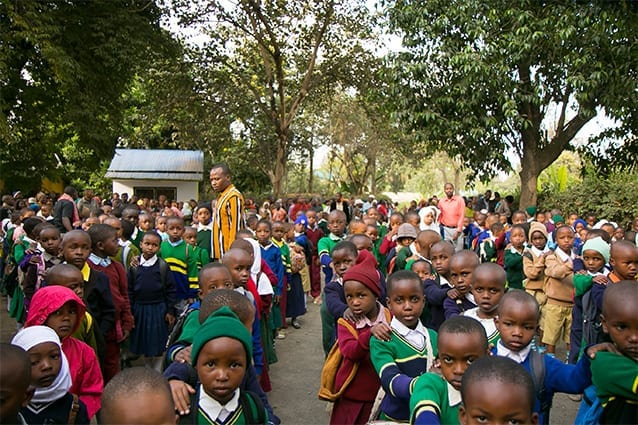 Tales of joy and triumph however, outweigh tricks and challenges. For staff, selection days are a chance to see the immediate impact of St Jude's.
Beyond St Jude's Coordinator, Vivian, has helped with student selection for three years, and considers selection days a career highlight.
"My job this year was to supervise thousands of parents waiting at the gate."
"Some parents waited for eight hours. At the end, when students who progressed finally came out, they were scooped into the arms of loved ones, cradled like babies, thrown in the air, and they wept tears of joy."
"Seeing such pride was one of the best experiences I've ever had. I really understood the effect St Jude's has on people in my own community," Vivian explained.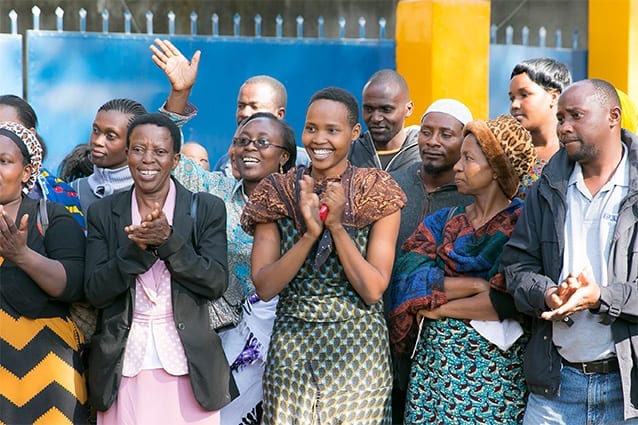 Out of hundreds who underwent academic and document tests, 253 students have progressed to the next selection stage: poverty checks.
St Jude's staff will crisscross the Arusha region until December, assessing prospective students' homes against strict selection criteria. Poverty checks help us to ensure academic scholarships are reserved for severely underprivileged students.
When 75 excited new students step through the Sisia primary campus gates again in January, they'll know the pencil they grasp is their beacon of hope; that, because of St Jude's, they can write the future of their dreams.
Open the gates to a bright future for new St Jude's students. Become a sponsor today! 
In July, 42 new Form 5 students tied their shoelaces, pulled up their socks and adjusted their St Jude's uniform for the very first time.
The aspiring scholars have clung to high hopes through years of anticipation and perseverance.
One of these students is Agness. At 18 years old, she's on the cusp of reaching her dreams — pursuing her love for drama, and becoming an engineer.
Clever and confident, Agness was invited by the headmaster of her government school to take our Form 5 entrance exam at Sisia campus earlier this year.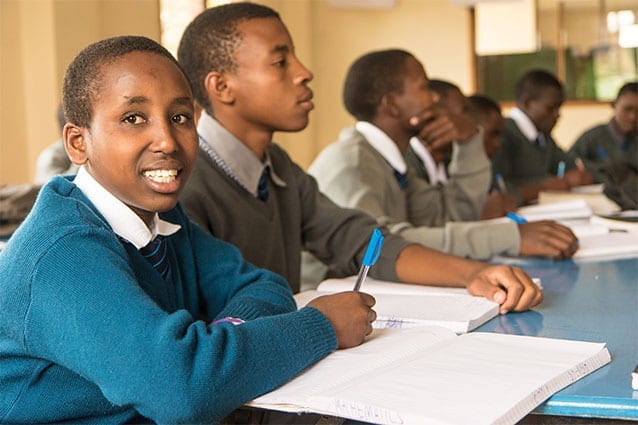 Flashing a broad smile, Agness fondly remembered the life-changing moment she learnt she'd been accepted into St Jude's.
"I live with my grandfather, grandmother, uncles, aunties and sisters; I have two older sisters, and a twin!" Agness said. 
"My family felt so happy, especially my grandfather. He was thankful for the St Jude's staff who visited us, and thankful to God for the opportunity." 
"My twin sister still attends a government school. It's different for her, because the support you get from teachers in government schools is small compared to the support from St Jude's teachers." she recalled.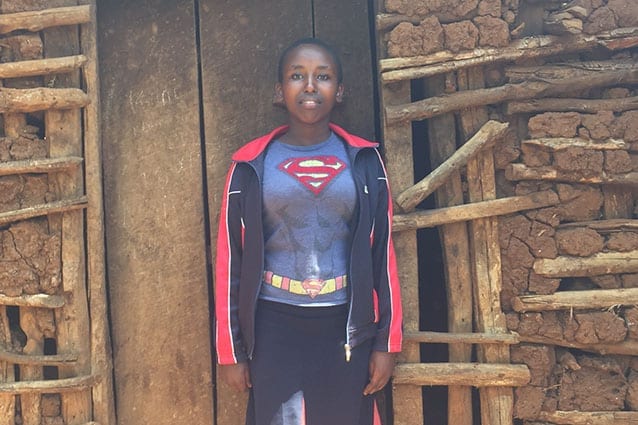 "I used to have to find answers to questions by myself, but at St Jude's, we collaborate with other students in discussion groups and the teachers always help us."
Acceptance into St Jude's opens the door to a bright future; however, in Tanzania, the transition from a government school to an English-medium school presents unique challenges. 
"The first time I came through the St Jude's gates, I was nervous because it was a new environment. I didn't know anyone. I came here wearing my government school uniform, then I collected my St Jude's uniform. When I first saw myself wearing it in the mirror, I looked so happy," Agness said. 
"St Jude's is good, the teachers are excellent, and I finally have enough learning materials. The students cooperate with the teachers, so we can all study and perform very well," she explained.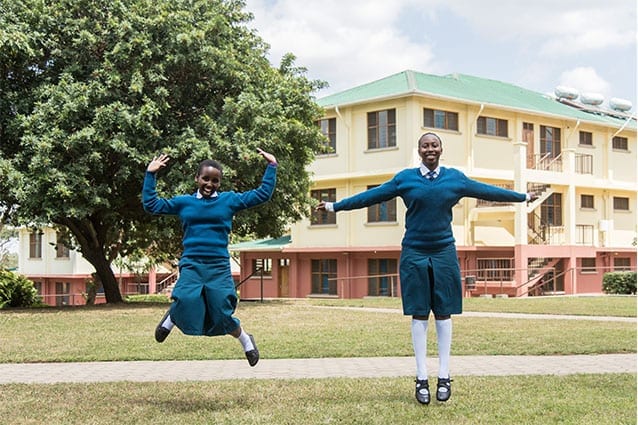 Unstoppable Agness, a self-taught English speaker, is learning new and exciting things every day from her school friends. 
"We can join so many clubs and do activities here! I like drama, singing and I want to be a volunteer," she grinned.
"I believe anything is possible if you work hard. I always had hope for myself, but my goals are only really possible now because of St Jude's," Agness remarked. 
"I want to say thank you to The School of St Jude's supporters for giving us the chance to come here. I didn't expect to get this opportunity. Even though I don't have a sponsor yet, I am hopeful. This feels like a dream come true."
Would you like to help a new student's dream come true? You can today, by becoming a sponsor!
Imagine being a young female, whose life comes to a standstill each month because she lacks access to feminine hygiene products.
This is a reality for around 85% of Tanzanian schoolgirls between the ages of 11-19. A number of trailblazing St Jude's students are working to change that statistic. 
The courageous girls were inspired to make reusable pads for their Science Fair project.
Kilimba, Veronica and Zamda, with a number of their peers, decided to take on the challenging task after attending a seminar and meeting like-minded students from other schools. 
"There were girls at the seminar who had made pads on a tailoring machine. We asked our teachers if we could do the same thing," Kilimba said. 
"Some people use kanga (soft material) when their period comes, but it is uncomfortable and not hygienic. The girls in the villages sit on ash or stiff porridge while they have their periods. They cannot do any activities and they miss out on school. They sit on the ash or porridge until the period goes away," she shared.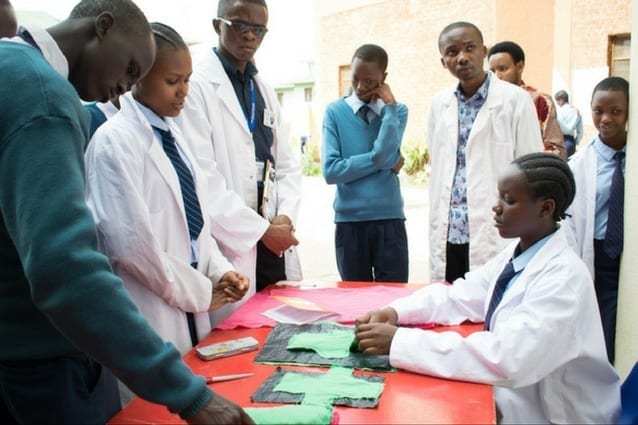 The students' washable, durable pads are made from common household items. 
"We had two pieces of cloth, we cut them in the shape of the sanitary pads and used plastic to make sure it doesn't leak. Then, we put part of an old mattress or some cotton wool in the middle and we sewed it together," Veronica explained. 
Empathy and compassion compelled the young women to design a product which would benefit girls in village communities. 
"We care because we feel sad that girls can't go to school when they are on their period. And, we just imagine – who could that person become if she had the chance to sit a national examination? That's why we made the pads," Kilimba, Veronica and Zamda agreed.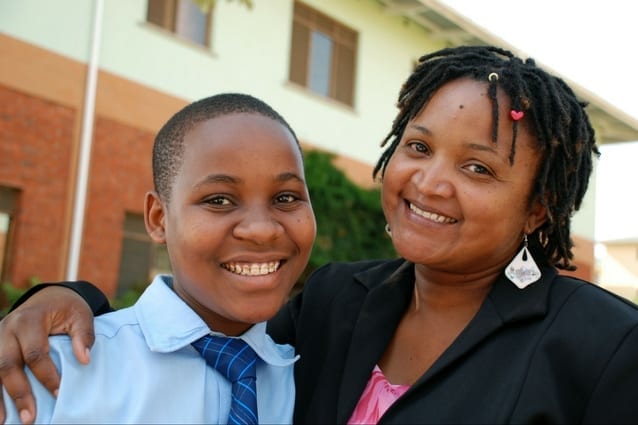 School Registrar, Girls' Affairs and Character Management Mistress, Ms Pendo, appreciates her students' bravery and willingness to tackle a taboo cultural issue. 
"This is a girls' issue and Kilimba thought more deeply about it. When we get our first periods, our mothers tell us we are grownups and that we must stay away from boys. This is the only information most girls receive. There are cultural boundaries," Ms Pendo said. 
Students at St Jude's are grateful for the support of staff like Ms Pendo, who give them knowledge and advice and encourage girls to ask questions. Ms Pendo also works with the school nurses to provide sanitary items to students who need them. 
"We are comfortable because at least we know how to look after ourselves and we can grow in confidence and perform academically at St Jude's," Zamda said.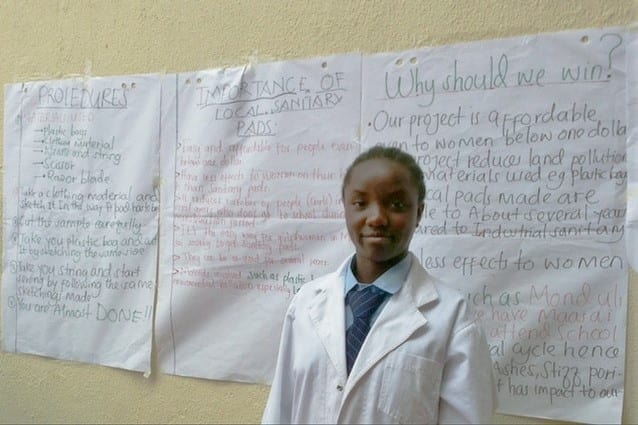 Indeed, the students know that knowledge is power. 
"We want to find support and go to villages where people can't afford pads.
We will give away our reusable pads and visit churches, schools and families to provide knowledge," the students claimed. 
"It's really important to give knowledge instead of money. For this issue, it is better to give education. Education can help people." 
St Jude's supporters who are Fighting Poverty Through Education, empower students like Kilimba, Veronica and Zamda to do the same for others. You too can become a sponsor and help us break the cycle of poverty. 
The evenings at our secondary campus were a hum in June. As the submission deadline neared, drafting and redrafting happened at rapid speed in the library, study hall and dorms. 
Every year, St Jude's Headmaster Essay Competition is open to all secondary students with words of wisdom to share. The most considered and contested themes of 2017 include leadership, education, the environment, and inspirational role models.
The competition is organised annually by Mr Joseph, a passionate English teacher at Smith Campus. 
"Currently, we have the East African Essay Competition externally. It is open to students from many schools and they may write in either Kiswahili or English. Because St Jude's is an English-Medium school, the students write in English," Mr Joseph said. 
"The competition helps to build students' grammar and confidence." 
One student who met with success is Veronica. The insightful author wrote a prize-winning essays about one of our secondary teachers.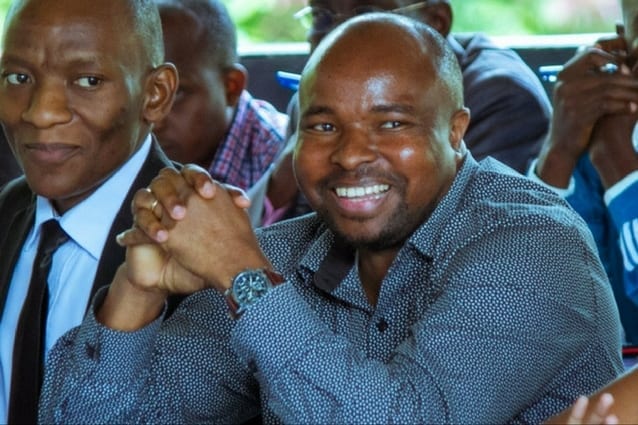 "I joined the competition because I can express my ideas, feelings and views. I decided to write about a Physics teacher, Mr Mcharo, because he inspires me. He is really encouraging and gives us good information about science. Physics is not my favourite subject – Civics is – but I really like the way Mr Mcharo teaches," Veronica said. 
A humble Mr Mcharo was overwhelmed by his student's tribute. 
"I feel proud to know I have inspired someone. I teach Physics which is considered challenging and abstract. If you don't learn to inspire kids through storytelling, they may think the subject isn't worth their effort. We must especially encourage girls," he said.  
"I encourage my students to read lots of science-fiction, take as many calculated risks as possible, travel to as many places and live to inspire others. As Mahatma Gandhi said, 'we must be the change we wish to see.'"
The competition provided a voice for many students who wish to, "be the change." 
Nickson participated in the competition as a way to improve his language abilities.
"I want to become a web developer one day and will have the skills to write my own articles, instead of hiring somebody to do the creative writing," the inspiring entrepreneur said.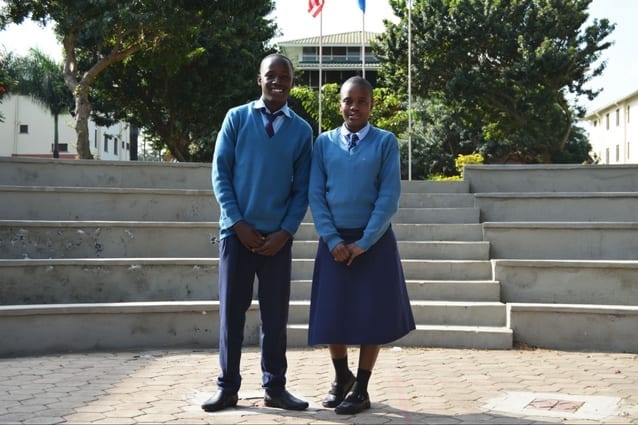 Christina entered because she has leadership aspirations. The competition gave her a platform to expand on her opinions and craft a strong and persuasive argument.
"I wrote about leadership. I thought it was a good thing to see how my views could help solve different problems," she said. 
"I would like to encourage other students to participate, because it is the way that they can express thoughts and maybe things that could be solutions to problems or alternative to things that are happening in society."
"No matter what the results may be, participants don't have to get praises; they just have to try it," Christina believes. 
Students at The School of St Jude are excellent at spreading the word about their passions. Why not help them by spreading the word about us?