Our students and school have been beamed onto screens across Australia. St Jude's has featured on long-running Australian news television program, Behind the News.
Australia's national broadcaster has been running the show since the 1960's and the segments are a part of classroom lessons for the majority of upper primary and lower secondary students in Australia. The program is also an important and accessible resource for regional students because the content is streamed online.
St Jude's was approached to feature on the prestigious program by Producer, Emma Davis, who visited the school last year while touring Tanzania with her family.
"After seeing this side of Tanzania and Arusha, I really wanted to share that experience with people and kids back home so they can try to understand what life is like for a family on the other side of the world. At BTN we value the voice of children and work hard to give them an opportunity to share their stories from their point of view." Emma explained.
Standard 6 students were invited to audition to represent the school as 'Rookie Reporters'. The students' pride in their education and their English skills shone through during the process. Our Marketing team then had the hard task of selecting the two students who would help St Jude's come to life on Australian television screens.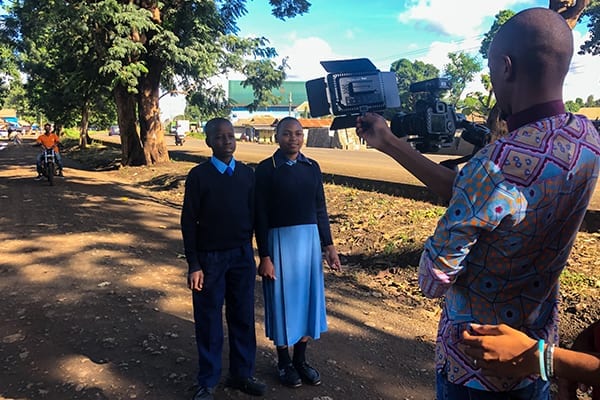 Charismatic students Abdul and Salma explained the moment they found out they were chosen to present on behalf of St Jude's 1,800 students.
"I couldn't believe it; I started practicing straight away. The project has really helped me become more confident," Abdul shared.
"I hope that Australians watching the story will see the benefits of helping other people less fortunate than themselves," Salma added.
The duo quickly became naturals in front of the camera, mentored by an experienced cameraman and journalist who are part of St Jude's staff on the ground in Tanzania. Salma and Abdul proudly take viewers on a tour of their classrooms, library, art room and boarding house.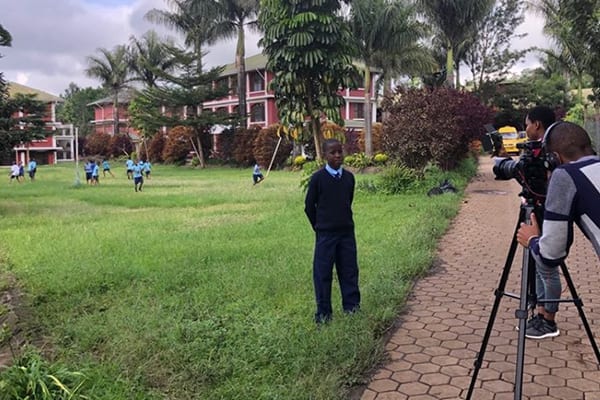 A highlight for Salma was filming with Founder Gemma Sisia, who grew up watching Behind the News at primary school herself."I felt honoured to introduce Mama Gemma and film with her. We owe her a lot," Salma grinned.
During the news piece, audiences were also transported to Salma's home in the semi-rural area of Usa River to meet her mum, Saumu.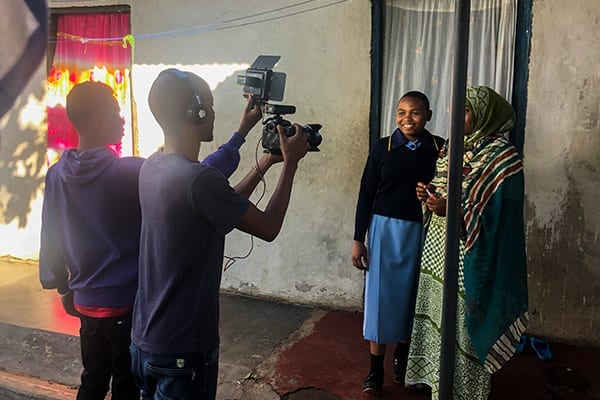 "I liked taking the team to my house and getting to introduce my Mum to Australians. She was very proud that I was selected for this project and I hope people watching feel welcomed into my home," Salma explained.
The budding reporters hope that by sharing their lives and challenges with TV viewers it will help spread the message of how St Jude's is really making a difference, fighting poverty through education.
"I want people watching the segment to see that our school is leading the way in Tanzania and hopefully they will think about sponsoring one of my classmates or visiting the school," Abdul said from the heart.
The episode is being aired on Tuesday 28th May at 10am on ABC3 you can catch up on the episode on BTN's website.
See the difference St Jude's is making to our talented 'Rookie Reporters', Salma & Abdul. You can make twice the impact by donating to our appeal now.
Replies