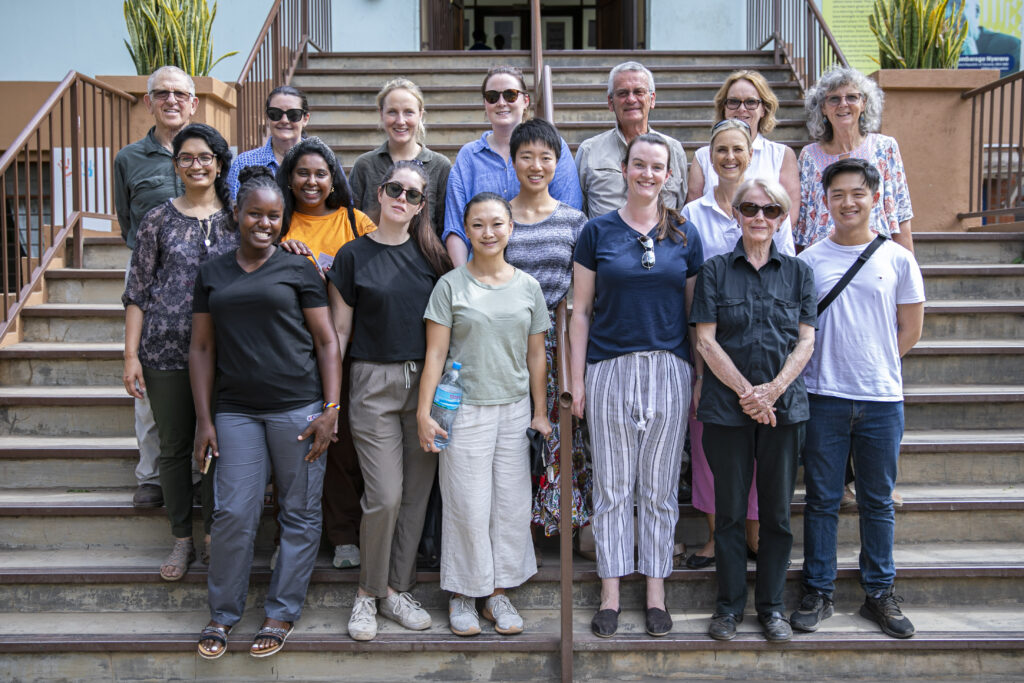 The start of the year is usually a busy time at The School of St Jude. Students are fresh from the holidays and eager to start the new academic year on a high. Yet amid personal ambitions and academic goals, one thing is important to keep in mind.
"A successful academic year requires healthy students," says Jane, the leader of the Health Check team at St Jude's. In Australia, Jane is a busy physiotherapist and brings these specialist skills to the team.
This February, Jane arrived as part of a team of 21 international and local health care professionals to conduct health checks on St Jude's students. Under Jane's leadership, this team assessed 1,800 primary and secondary school students, running tests and providing recommendations.
"A health check consists of a variety of tests that enable us to assess students' overall health in relation to academic capabilities," says Jane. "The tests include malnutrition, vision and hearing, height and weight, and many others. We also have a well-being team that works closely with staff to develop strategies that improve students' well-being such as mental health, counselling, and other well-being issues," she adds.
Based on the tests, Jane and her team make recommendations on any actions that should be taken to improve a students' health, and make referrals for any health issues that should followed up on by the school and the students' families at local hospitals. Recommendations may involve simple alterations such as a diet change and reading glasses, to hospital referrals for more serious issues.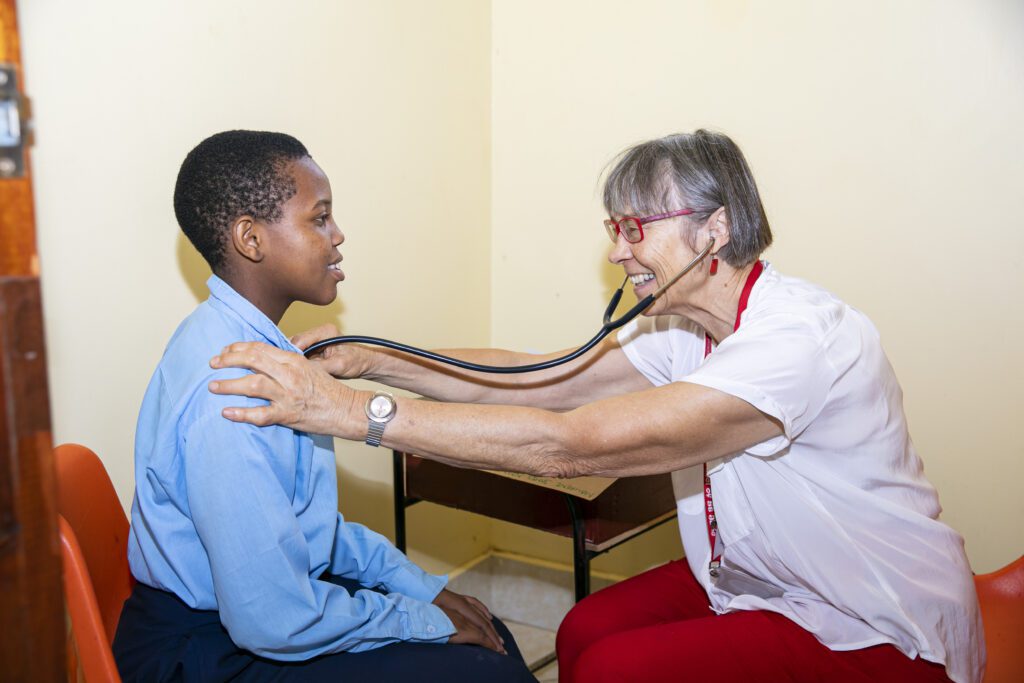 The health checks typically happen once every year, usually around February. Jane joined the program for the first time in 2015 and has since taken a leadership role.
"This year's health check is much busier than the previous ones," reflects Jane. "Due to travel restrictions, we couldn't organise health checks in the previous two years. This year, we had an astounding 700 new students at the school who had never done a full health check before! So, we had to be very thorough with our assessments," she explains.
Along with Jane is Dr Philip, a General Practitioner from Armidale, New South Wales, Australia. Like Jane, Dr Philip is a regular health check volunteer since joining the health check program in 2017.
"I first heard about St Jude's from Gemma at an event in Armidale," Dr Philip recalls. "When I heard of the opportunity to volunteer in a medical capacity, I quickly jumped aboard and have enjoyed it ever since," he adds with a smile.
Dr Philip believes academic excellence is best achieved when students are in their best physical, mental, and emotional health. Being a regular volunteer of the Health Check team grants him the opportunity to optimise students' academic excellence in a special way.
"Having been on the team for several years now," says Dr Philip, "students would usually remember me, and I would recognise some familiar faces every time. The best part of my experience is to see the joy in students when we tell them they are fine and healthy," he adds.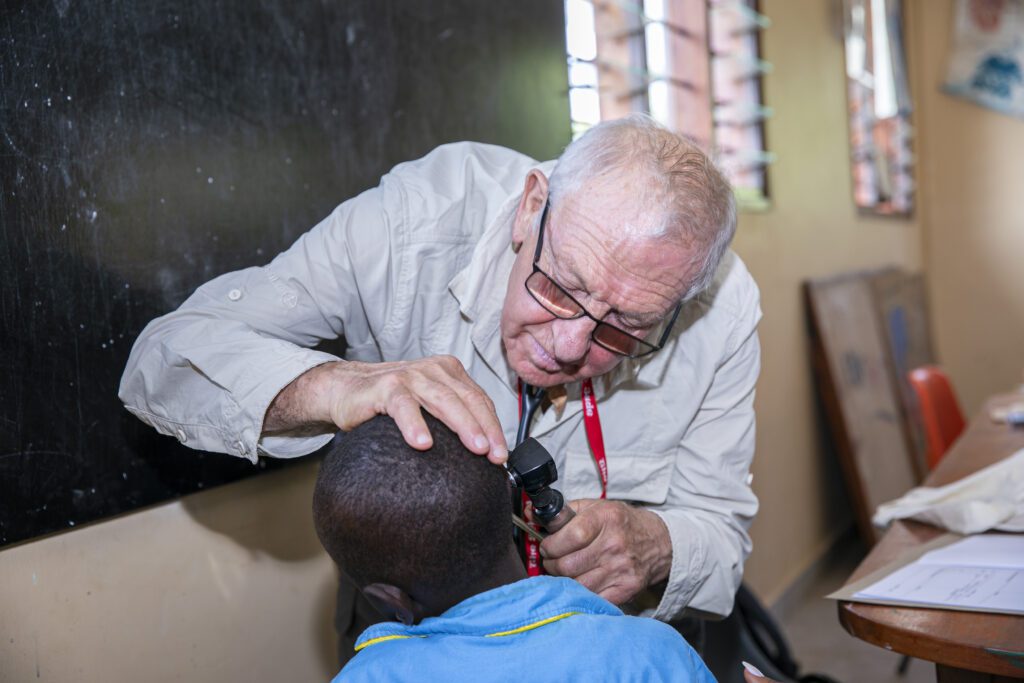 Although the Health Check team has historically consisted of a diverse team of international volunteers, this year saw a pleasant surprise. For the first time, a St Jude's alum, Dr Hosiana, joined this special team.
"I had just completed my doctoral internship year when I saw an advert from St Jude's asking medical professionals to volunteer for the health checks," recalls Dr Hosiana, a St Jude's alum who graduated from secondary school in 2015 after 13 years at the school and is now a practising doctor. "I naturally applied," she adds excitedly.
Hosiana's dreams of becoming a doctor stemmed from her experiences as a child. She grew up in a small village with a single health officer who was also looking after other nearby villages. Desperate to help, she resolved to study hard and become a doctor herself.
"My hard work paid off and I was awarded a scholarship to St Jude's!" recalls Hosiana. "Things only got better after that, the plenty of resources and teachers at the school only reinforced my ambition," she adds.
Hosiana looks back on the health checks as one of many things at St Jude's that reinforced her ambition to study medicine.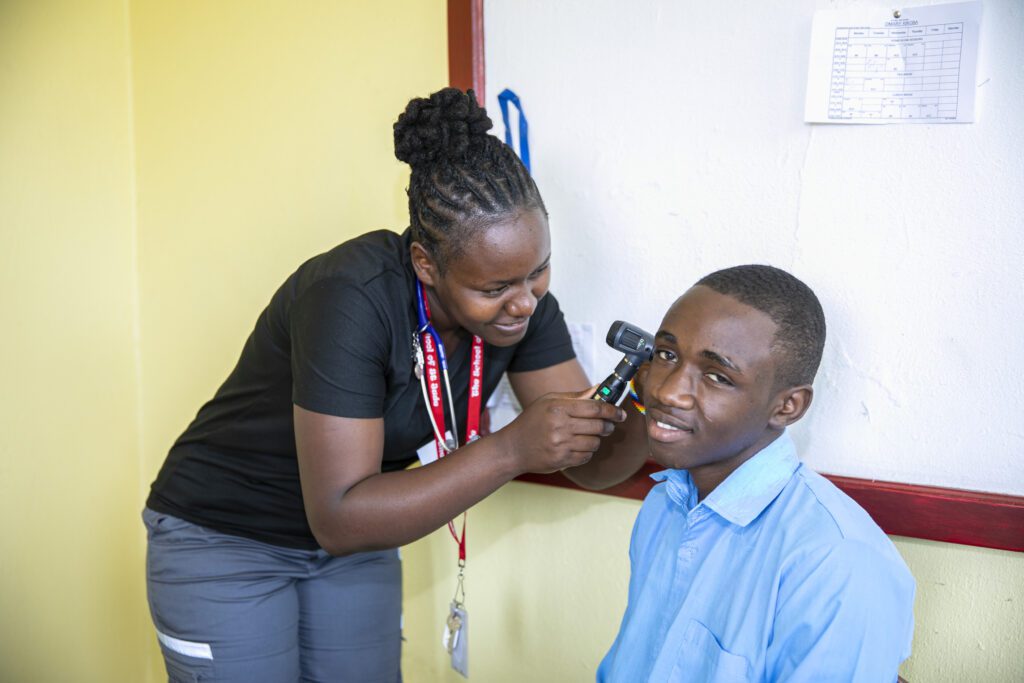 "I would usually have plenty of questions for the doctors," recalls Dr Hosiana with a smile. "This time I also met some curious students with ambitions of being a doctor. They reminded me so much of myself," she adds.
Along with Jane is Dr Victor who is also volunteering for the first time in the health checks. Victor was part of a team that carried out eye examinations for students.
"Students spend quite a lot of time studying," says Victor. "So regular vision checks are very important," he adds.
Victor's favourite part of the experience was interacting with students and sharing his experience.
"We'd usually have a few minutes to chat with students at the end of the tests. It was rewarding to answer all their questions and listen to their experiences," explains Victor.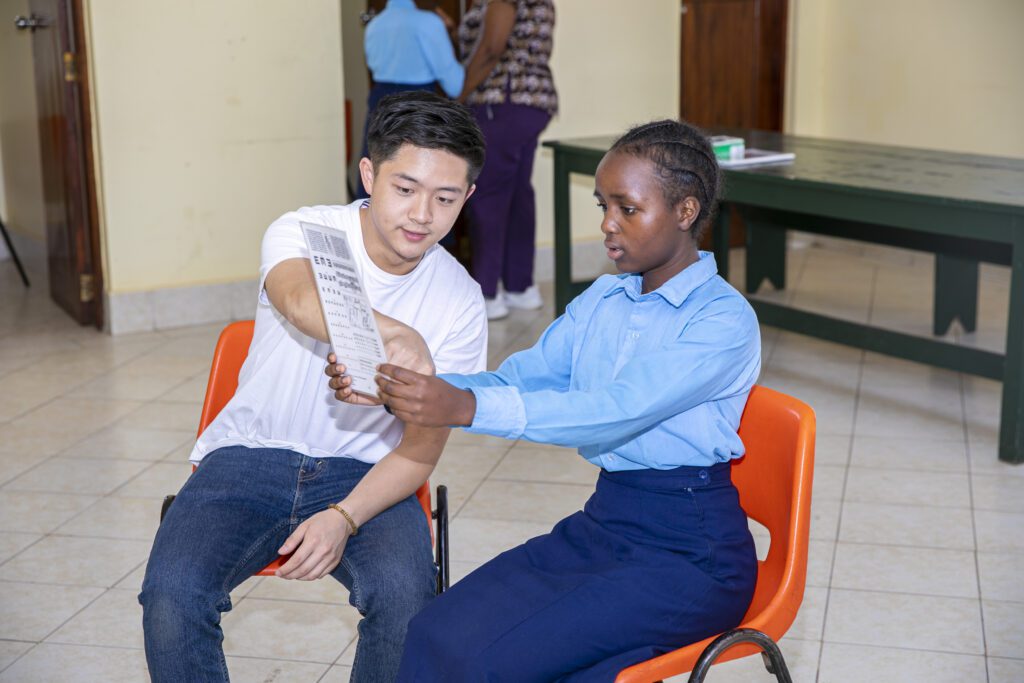 This is the fourteenth year that a team of international doctors and health professionals has volunteered for two weeks at The School of St Jude to perform free health check-ups for all students. After travel restrictions in recent years, it's wonderful to see the Health Check team has risen to the challenge and successfully ensured 1,800 students are all off to a healthy start for 2023!
Your support ensures the academic excellence of students goes hand in hand with their health. Donate today!
Replies