Photo supplied by Walford Anglican School for Girls
Sasha is a student of Walford Anglican School for Girls in Adelaide, South Australia. She was recently nominated in the prestigious Channel 9 Young Achiever Awards, for her dedication to fundraising for the sponsorship of Alice, also aged 10, in Standard 3 at The School of St Jude.
On Friday May 11, the inspiring young leader was presented with her nominee award by the Honourable Rachel Sanderson, Member of Parliament for Adelaide.
The Channel 9 Young Achiever Awards were established to recognise, encourage and reward the positive achievements of young South Australians, up to and including 29 years of age.
"I felt so proud and happy to help Alice," said an overjoyed Sasha.
Sasha heard about The School of St Jude from her mother, Tamara, who had seen a segment featuring St Jude's, on 60 Minutes Australia in 2016.
Keen to make a difference, and wanting to know that her donated funds would directly improve someone's life, Sasha chose to fundraise for our school by sewing headbands and selling them, under the banner of 'Headbands for Girls' Education'. The Walford community has supported Sasha by helping her sell the headbands in the school.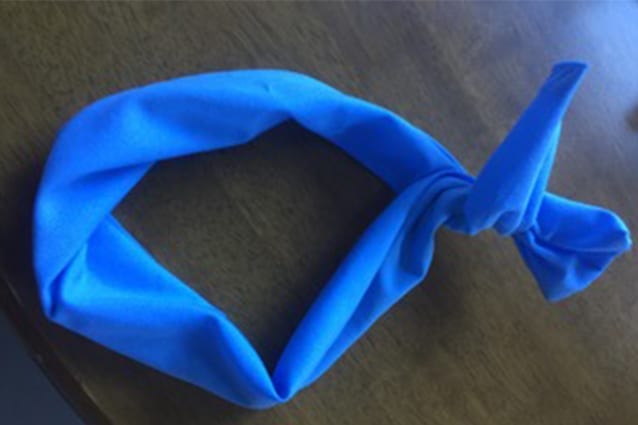 "I am lucky to go to a good school. It is not fair that just because you are a girl, in some countries, you don't get an education. I wanted to help a girl my own age and show them that we like the same things, even though we are around the other side of the world," Sasha said.
Insightful and articulate, Sasha reflected upon words of wisdom from her grandmother, which helped inspire her to fight poverty through education.
"My grandmother always says knowledge is power and work makes life sweet. The more we learn, the more we understand each other." Sasha's grandmother has always told Sasha to be grateful for the education she is getting and how special it is to help change one girls life.
When Sasha signed up for sponsorship of Alice's scholarship, she was pleased to learn that their shared favourite animal is a dog, and that Alice aspires to grow up and be a business leader.
Sasha's mother and grandmother, couldn't be more proud of Sasha's efforts in helping provide opportunities for someone else's daughter, on the other side of the world. It shows the power of kindness.
"I would like this to change one girl's life and make a difference — everyone can make a difference if you just help a little. Education is the key to making change," Tamara and her mother believe.
One day, Sasha says she dreams of meeting Alice in person.
"If I got to meet Alice, I would tell her that, 'I'm so excited that I am helping to give you an education and I hope it helps you.' I would really like to give her a hug."
Sasha is a moral and intellectual leader of tomorrow, who is making a difference today. Like her, you can give a helping hand to one of Tanzania's future leaders. Sponsor or donate during our 2018 Annual Appeal.
Replies