He was one of the first Beyond St Jude's scholars to graduate university but that doesn't mean Baba has cut any ties with St Jude's. In fact, it's quite the opposite. After graduating from university in November last year, Baba applied for a teaching position and is now teaching mathematics and ICT at St Jude's Girls' Secondary School.
"I hope I can help these students to perform well and pursue their dreams," Baba says.
Although his new position at St Jude's is his first official employment, teaching has been a common theme throughout Baba's educational journey.
"They say a teacher is a leader by nature. I like teaching but I didn't start teaching here at St Jude's, I started by teaching my young brothers and sisters at home."
Baba grew up in his family's Maasai boma in the district of Monduli, three hours drive from St Jude's Girls' Secondary School. His late father had seven wives - of which Baba's mother is the sixth - and 49 children. Baba is the first born to his mother, with five younger siblings.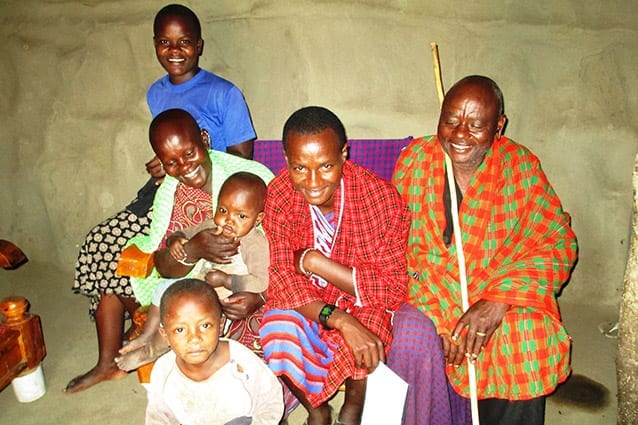 "My home was like a school in itself. During the evenings, you would find many children studying there and I would organise my siblings and teach them some lessons."
He successfully completed his primary school education at a government school, excelling in mathematics. At secondary school, he encountered challenges, like lack of teachers, that are all too familiar for students in under resourced government schools.
"In subjects where there was not any teacher, we used to teach each other. We'd say to each other 'you know algebra and I know fractions', so I'd go and teach fractions and you would go and teach algebra," he says.
"When I reached Form 4, one temporary physics teacher came to our school. I was a poor performer in physics because we had never had a physics teacher, but after he came we revised Form 3, Form 2 and Form 1 physics, trying to catch up. And I managed to pass!"
It was after receiving his above average national examination results that Baba heard about The School of St Jude and, after passing the entrance exam, was offered a place at St Jude's for Form 5.
In May 2015 Baba graduated from Form 6 and went on to join the Beyond St Jude's program, finding himself back in an overcrowded government school teaching mathematics during his voluntary Community Service Year.
After his Community Service Year Baba learned that he had been accepted into a Bachelor of Science with Education degree at the University of Dar es Salaam.
Inspired by the opportunities his education was affording him, he also became an active member of the University of Dar es Salaam's Maasai Students' Association, visiting Maasai regions and encouraging parents to take their children to school.
"We used to live in a very poor house so when I did my Community Service Year internship I used my stipend to improve it. Now I've managed to save some money and I'm helping my mother to build a house."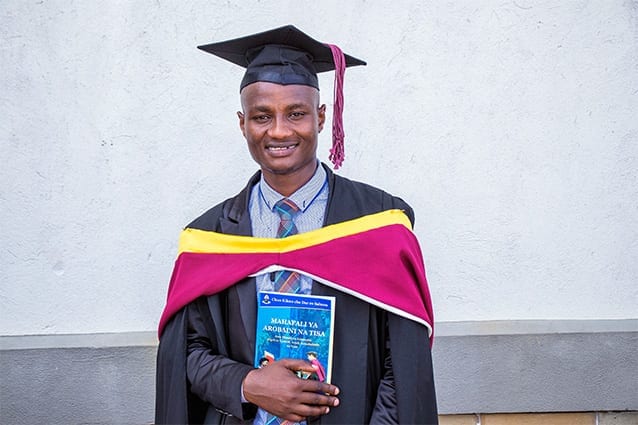 After finishing university he returned to Arusha and successfully applied for a teaching role at the girls' secondary school.
"This school changed my life totally, I'm employed here because of the education I received and I was even able to improve my family home. I am very lucky to join here again."
Replies