Long drives, bus breakdowns, walking for hours and crossing rivers on foot are just some of the experiences that The School of St Jude staff encountered while performing house checks for potential Form 1 students. However, these run-ins did not discourage them from going above and beyond the call of duty.
A house check is the final stage of the selection process after prospective students go through registration, academic entrance tests and document verification during Student Selection Day. During a house check, St Jude's staff conduct a poverty assessment at the students' home and interview their family to determine their level of need.
This year, staff stretched far beyond Arusha region, extending the pool of selection of bright, poor students to Kilimanjaro and Manyara regions.
Although the roads were treacherous and some of the homes were barely reachable, this did not extinguish the staff's spirits.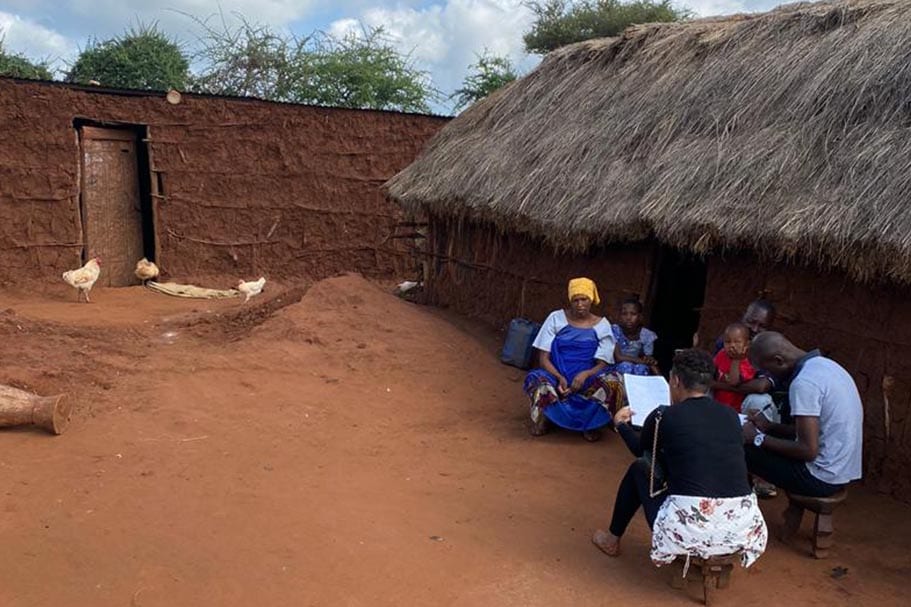 "We had to drive between 5 and 15 kilometres from one house to another. And at times we had to leave the car and walk the same distance to reach these students' homes," said Philip, Head of Community Relations.
Sharing his experience, Philip explained, "It was an intense and emotional experience for me. There were a lot of things that were different in comparison to our normal house checks in Arusha. We realised some people around these regions were extremely poor. Finding basic things like wooden chairs was hard in some of these homes, we had to do house checks either standing up, sitting on the floor or sitting on tree logs."
"My highlight on this house check was when I met a man with nine children and four wives who were struggling. When we talked, he said to me that he didn't believe in education, but after talking to teachers and as time went by, he regrets not having educated the rest of his children. To make up for his mistake, he would like to give his daughter, who is last born in the family, a chance to be educated."
According to World Bank reports, 80% of the Tanzanian populations lives on less than AU$4.60 per day with over 45 million living below the poverty line. Beyond the persistent gaps between urban and rural areas, there are large disparities in the distribution of poverty across geographic regions.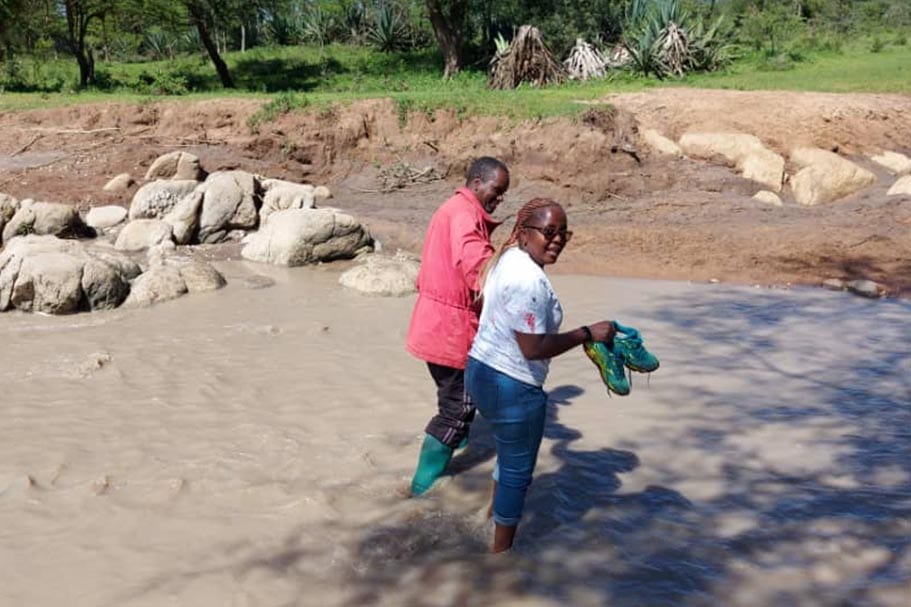 Recalling the experience, Elizabeth, Donor Relations Coordinator, uttered, "This is my second or third time doing house checks. Honestly speaking, with these faraway house checks, we saw more students who are in greater need of free, quality education which St Jude's can provide."
"Though we got stuck, and at some point, we were even walking on our hands and knees…" Elizabeth chuckled, "… but we had to do all that we could to select these students. To me, that was true, team spirit. It was worth it, and I will never forget that."
"At the end of the day, it's really fulfilling to see success stories of our students especially once you know where they are coming from, their living conditions and their family backgrounds," Elizabeth commented with a smile.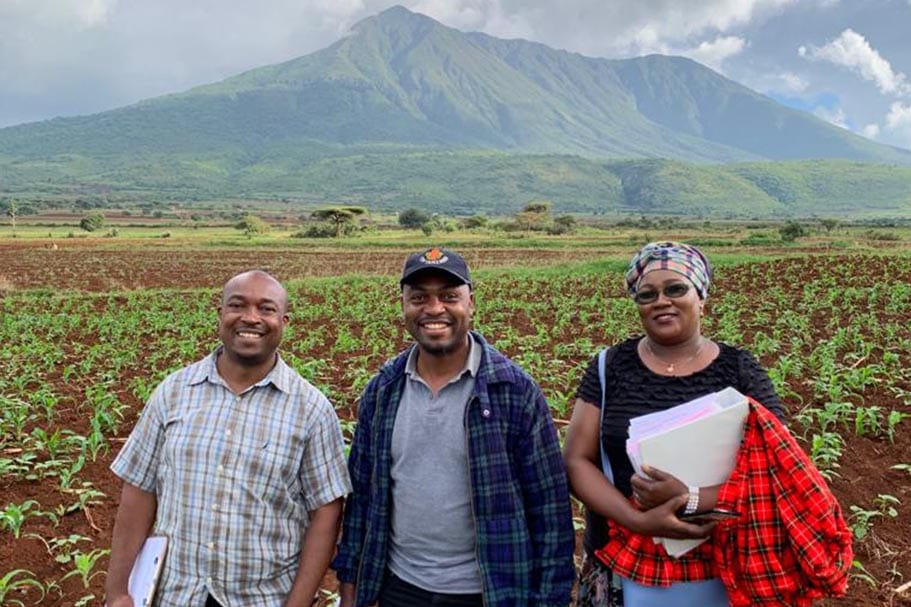 With all hands on deck, eight teams were spread across Northern Tanzania, ensuring that every student had a fair chance of being selected for an academic scholarship at St Jude's. A team comprises a scribe, a translator, an investigator, a parent representative and a driver, each role just as important.
Noel, Database Coordinator, was one of the investigators during the house checks. He jokingly said, "I think I've done all the exercise I need for this year."
"The neighbours live far apart from each other. Most of these families live in the middle of nowhere among snakes, hyenas, leopards and other wild animals. So investigating was a bit challenging. I remember I had to walk very far to look for some of these families' neighbours," Noel explained.
"For the students that qualified, we really delivered some good news to these families, it was the happiest moment for them," he added.
Doing house checks this far from Arusha and for this many nights was a first and a humbling experience for St Jude's staff.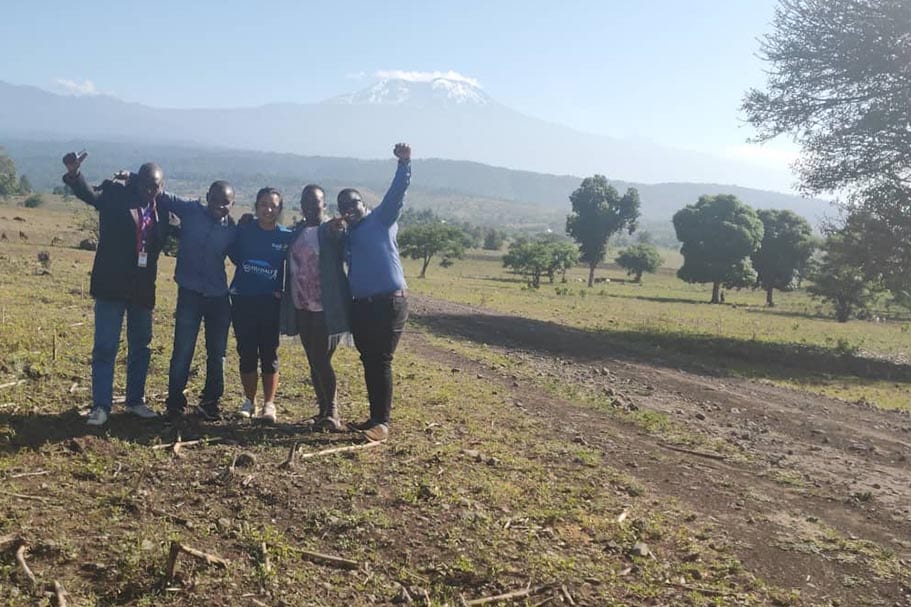 "This house check experience has taught me to be more appreciative of life. As humans, we complain over small things, but these families are poor and seem very happy," Focus, Community Development Coordinator, described enthusiastically.
With the help of all eight House Check teams, St Jude's successfully selected and enrolled 112 new Form 1 students who commenced their academic scholarships earlier this month. The new students, plus our existing 131 students, makes a grand total of 244 total students enrolled in Form 1 at St Jude's this year.
St Jude's is spreading its wings and expanding its scope, united by one mission; to educate disadvantaged, bright students in Tanzania to become the moral and intellectual leaders Tanzania needs, fighting poverty through education.
Replies