Difficult conversations about the important issues of elephant conservation were made a whole lot easier for St Jude's 'Tembo club' recently, when elephants strayed into the school campus.
"We have a situation, there are some visitors at the school grounds, they're elephants!"
These are the words the Head Guard of Smith Secondary Campus, Joseph, never thought he would relay to school management, but this year students and staff didn't have to go on safari to get close to the majestic animals.
The herd had in fact entered the school through a gap in the boundary wall that had succumbed to last year's heavy rains. The temporary wire fence put in its place while repairs are underway proved an easily conquerable obstacle to these determined, yet gentle, giants.
"I first heard the sound of elephants, or tembos as we call them in Swahili, trumpeting and went to investigate. They were peacefully moving through the campus, causing no damage. It seemed they were trying to get back to the nearby Arusha National Park," Guard Joseph explained, his surprise evident.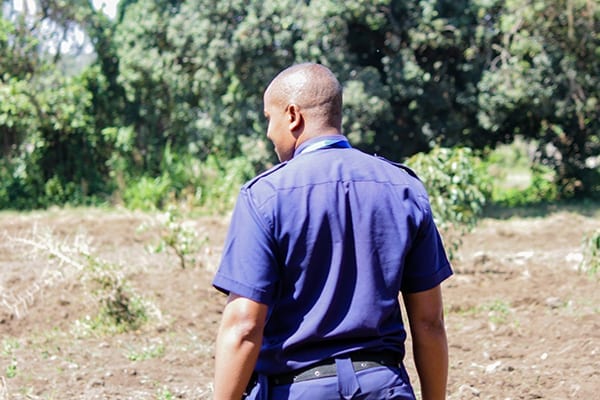 Members of the St Jude's Tembo Club, advocates for the conservation of the elephant and rhino, were among the curious crowd of spectators and played an important role in keeping students calm, while observing the endangered species.
"I was brushing my shoes ready for Sunday mass, and I thought my eyes were playing tricks on me! There is no way I am seeing elephants on campus I thought. Tembo Club members helped keep students at a safe distance and were able to answer questions because of what we have learnt through our involvement with the club," Form 6 student and Tembo Club member, Kevin, recalled.
With the help of park rangers and nearby residents, the elephants were herded from campus and safely arrived in the National Park two days later.
From that day the unexpected visitors have sent the St Jude's Tembo Club into the spotlight. 30 committed students, ranging from Form 2 to Form 6 have been hard at work raising awareness about the animals that sadly face extinction as targets of ivory poachers.
"I have a passion to volunteer and make society aware of these animals. Elephants have many advantages, they are a tourist attraction and that leads to employment and being proud of our country. Many elephants are wrongly killed as many people are in search of their tusks," Tembo Club member, Nasra, shared.
Now, thanks to the continued support of American Friends of St Jude's and contributions from the Elephant Cooperation, the Tembo Club is set to have its biggest year yet.
With guidance from teachers with a background in animal science and biodiversity, club members have an opportunity to learn about the animals as well as the complicated relationship that has evolved living in such close proximity to people.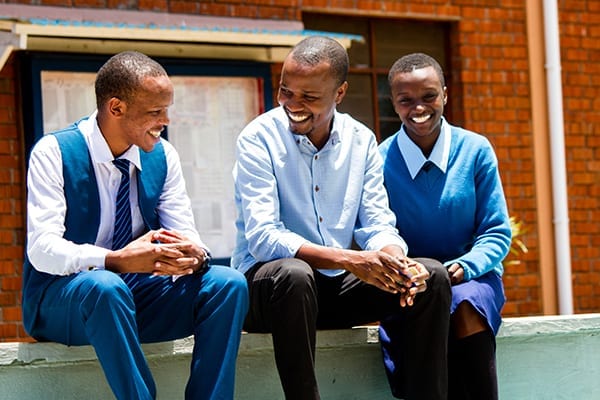 "We were able to follow up on the elephants in this area and their habits and found that years back there were elephants who roamed the area we now call Smith Secondary Campus. Elephants are smart animals so we think these were actually tracing their ancestor's routes," Tembo Club teacher John clarified.
The roots of the club have even branched out to the community. Catherine and Christina, St Jude's graduates now in their Community Service Year with the Beyond St Jude's program, held a Tembo Club meeting at a local government school which more than 40 students attended.
"Some people think that conducting the ivory black market is a good thing because they can get furniture. It's a disappointment that these views are still held even today. Poaching means we destroy natural resources that are beneficial to us. The elephants' visit to Smith Secondary Campus has only reinforced the importance of Tembo Club to the community," former Tembo Club President, Christina shared.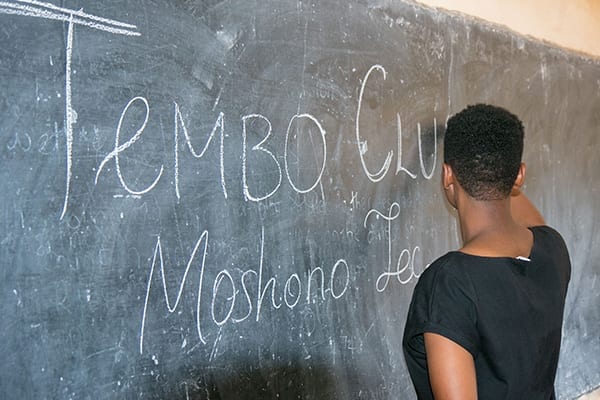 Meaning while the tembos may have left our secondary campus, the message of their conservation is travelling with them outside the school gates, helped along by a group of impassioned St Jude's students, known as the Tembo Club.
Help our students explore their passions in extracurricular clubs by donating today.
Replies