Students who join The School of St Jude in secondary, after seven years in government primary schools, are often our most determined students. They've worked diligently, with few resources in difficult learning conditions, and emerged with top marks in their final primary national examinations. When they receive an academic scholarship to St Jude's, their determination is rewarded with free, quality education.
Benito, Elizabeth, Ester and Faustin are four of these determined students, beating the odds to become some of the fortunate 30% of students their age enrolled in secondary school.
Benito and Ester are in Form 1 at St Jude's Secondary School and St Jude's Girls' Secondary School respectively. Both are just one term into their St Jude's stories, and they're already seeing the benefits of their scholarships. Elizabeth and Faustin, both in Form 2, are in their second year at St Jude's and have learnt in leaps and bounds over the last 18 months.
Their academic scholarships provide Benito, Elizabeth, Ester and Faustin with all the elements needed for a successful educational story. However, like 42% of St Jude's newly enrolled secondary students, these four remarkable students are not fully sponsored.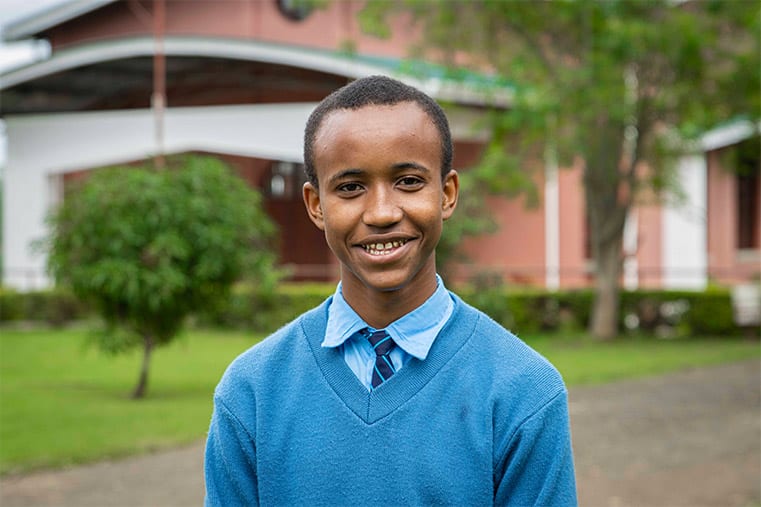 When new students start at St Jude's, one of the first things they notice is the different school environment and the abundance of resources available.
"At my school, I had around 50 students in my class, and we didn't have computers or a library," explains Faustin, the eldest of five in his family.
In comparison, St Jude's limits secondary class sizes to 30 students and is lucky to have well-equipped libraries, science and ICT labs on each campus.
For Benito, the second youngest of six children in his family, the road to secondary school at St Jude's required a little extra determination. "I wanted to go to St Jude's in primary, but I didn't get in," he explains. Though he didn't pass the entrance exam to start primary school at St Jude's, Benito wasn't deterred. "I wanted to come because of the motto - fighting poverty through education," he smiles. He worked hard during primary school, so that when he sat the secondary entrance exam, he passed and was offered a scholarship. "I felt so happy," he says.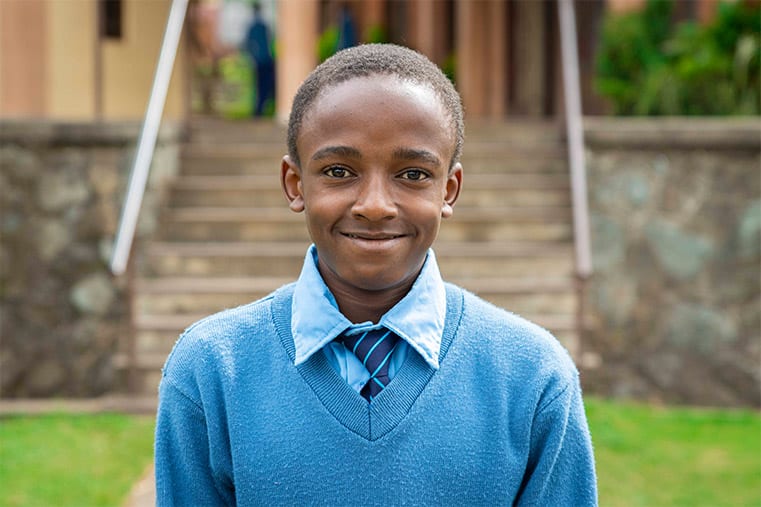 An important part of secondary school at St Jude's is boarding. All secondary students board during term time in order to experience a safe and nurturing learning environment. At home, many students would spend hours on chores each day, reducing the window for study.
When Benito, is at home, he helps his single mother with chores. "I help by fetching water and carrying firewood. I walk for fifteen minutes to fetch water from a well and then carry it home," he says. Now in boarding, Benito is happy to have his own bed and spend time with his friends.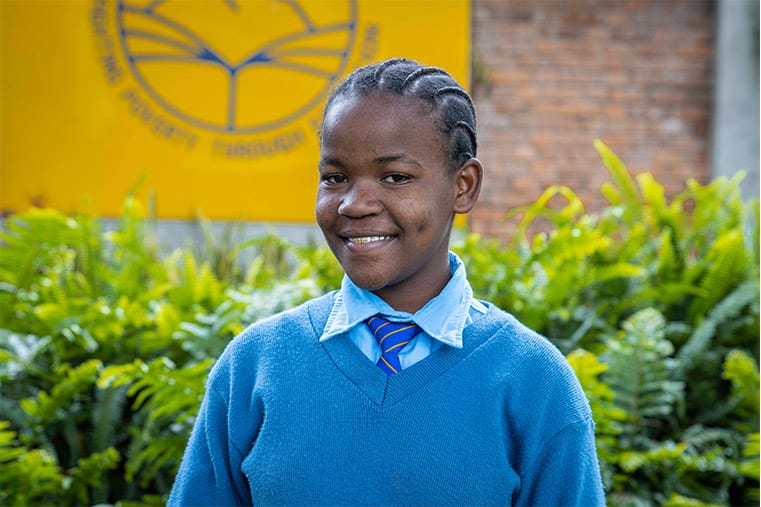 At St Jude's, students can dedicate themselves to their studies and develop their interests and skills with the instruction of skilled teachers. "My favourite subject is geography," smiles Ester, "and my favourite teacher is Mr Chokora, who teaches me geography."
Even outside of class, extra-curricular clubs provide students with the opportunity to learn more and extends their interests. Both Faustin and Benito are enthusiastic members of the Computer Club, where Benito is working to improve his typing speed and Faustin learns to design websites.
For students who join St Jude's in secondary, school excursions are a pleasant surprise, which often help them to solidify their career paths. "I want to be a pilot," says Elizabeth. "I just went on an excursion to the airport and I saw some aeroplanes and learned about them."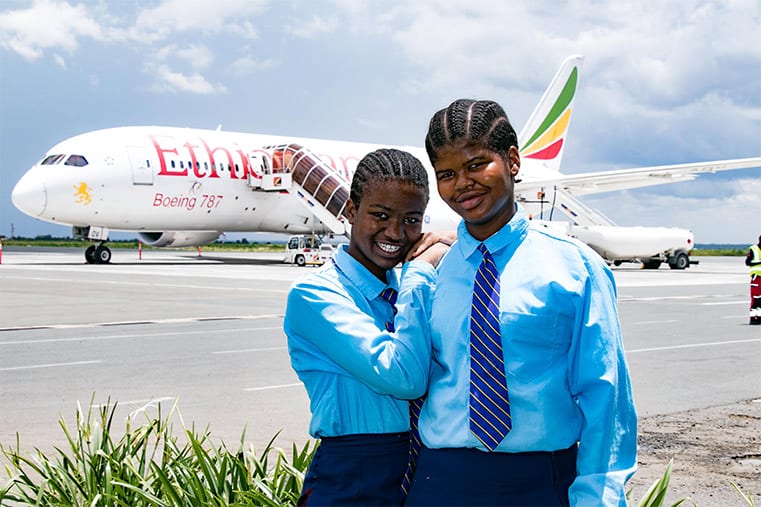 A Future in Flight: Elizabeth (right) enjoys a recent excursion to the airport in Arusha.
Of course, not all students will have decided on a career in the first two years of secondary school, but these four all have lots of ideas for the future. "After school, maybe I will be a teacher," Benito says. "But also water is a challenge in my community, so I would like to solve that."
"I think it's important to help young people because the youth are the ones who are needed for tomorrow's nation. It will be good if I can be a counsellor to help young people," ponders Faustin.
There are many students like Benito, Elizabeth, Ester and Faustin in Tanzania. Students with big dreams, world-changing ideas and huge potential. Unfortunately, many of these students will miss out on secondary education and be unable to fulfill their potential.
As part of our mission, St Jude's aims to give bright, poor students like these the opportunity to receive free, quality secondary education so that they can fulfil their potential. Whatever careers Benito, Elizabeth, Ester and Faustin eventually decide to pursue, these students have both the determination and the opportunity to create a bright future for themselves, their families and their communities.
Replies