It was an insight into the world of medicine many of our eager senior secondary biology students had been waiting for.
Six medical specialists from the United States, with experience ranging from ophthalmology to public health, found they were equally impressed with our students' response to their two-day visit.
"(The students) have a great awareness, and the language they use… they really seem to understand community problems," Amena Qureshi said, following her presentation on the public health sector. "It's been great, really interesting to see their perspectives."
The Chicago resident said it had been an eye-opening exercise for her group to see St Jude's students' viewpoints. Her presentation with fellow team member Haifa Haroon required students to identify a public health problem and come up with a solution.
"They're talking just like we would, as grad students, and know what their community needs," she said.
It's just as well.
St Jude's students who decide to pursue a health profession, and other medical professionals who travel to Tanzania to lend their expertise, are sorely needed. UNICEF states that while health care in the country has improved, about 390 children under five years old still die every day of mainly preventable and treatable conditions.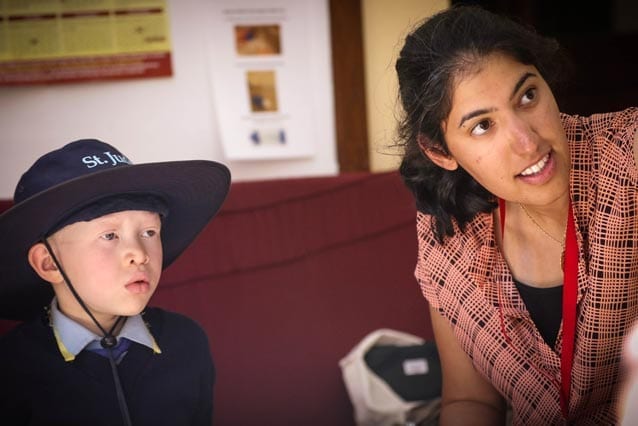 While sharing their knowledge and experience with our students, this latest medical group put their skills to good use by giving free check-ups to students with vision problems. Prior to that, only days before their arrival, they summited Mt Kilimanjaro and raised $40,000 for international charity World Sight.
Team organiser and ophthalmologist Dr Arwa Alsamarae said their St Jude's visit seemed natural to include in the whirlwind fundraising trip.
"It all just came together," she said. "It was fun, it was incredible, and there were a lot of students who were interested in medicine."
Dr Arwa told the class how she decided to pursue a career in her field after discovering that some people's sight could be restored through the magic of just a 10-minute cataract procedure.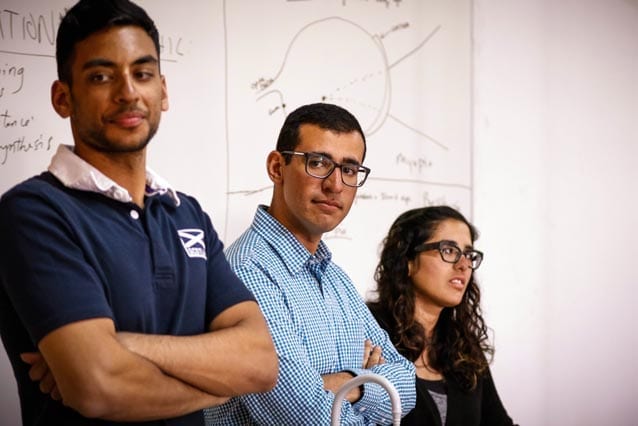 Recent graduate Akram Alsamarae shared his biomedical engineering knowledge, while Zeeshan Bhatti and Bilal Ahmed, both hailing from Kentucky, gave an overview of medicine, the areas students could specialise in, and advice on how to achieve their goals.
"Diversify, interact with your community and develop a good 'world sense'," Bilal, who will begin medical school next year, said. "Be a better person overall when talking to others, continue to volunteer and take on leadership roles.
"Create a passion early on so you always have something to look forward to in the back of your mind."
The good health of our students is essential for them to make the most of their education. Right now we are looking for health professionals, allied health professionals and organized individuals who enjoy working with youth and can volunteer, short-term, for our annual student medical checks between March 7 and 18, 2016.
Replies