Graduate, teacher and future doctor, Dorice is wrapping up her Community Service Year as the sole biology teacher at Sombetini Secondary School.
In 2016, this young leader charmed Australians on tour with Gemma and captured the hearts of her students with her grace and resilience. 
We caught up with Dorice to hear about her experience as a teacher.
How are you feeling now that your Community Service Year is coming to an end?
In some ways I feel really good, really excited because I know I am soon going to start another journey in my life. In other ways I feel very sad because of my students. I will really miss them! As you know there is a shortage of teachers and when I leave I don't know if they are going to have another biology teacher.
What has been the most challenging part of your job?
There is a very big difference, a very huge difference between government school and my education. At St Jude's we have small classes, few students and enough teachers. We have electricity in classes, computers, and food at every mealtime. Here it is different, the classes have no electricity, and there are too many students – the books are also hard to get.
Most of the students when I came for the first time – they never knew English, so it was very hard. You know biology, it is all in English. Teaching them in English and then translating in Swahili, it was a very difficult thing. The differences now with my students learning in English is huge. Most of them are putting their hands up and speaking so much English.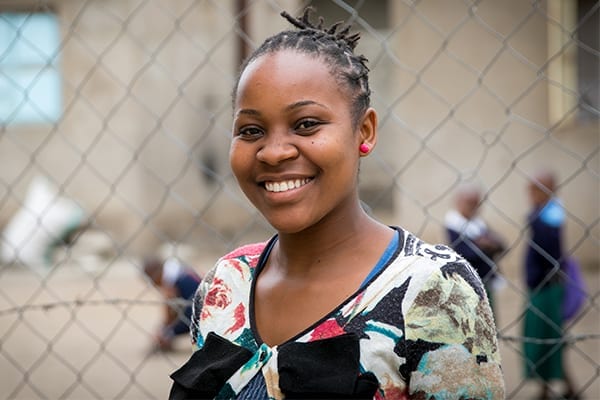 Did you think you could master all this, at the beginning?
For the first time, I was scared. I went home the first day, I told my parents, "I don't think I can do it", because it is very hard to be in front of a class of 60 students. My parents they were advising me and giving me hope saying "you can do it". So I said "OK, I will have to do it and do it will all my heart because I chose it and I want to help these students". Now I feel so good. I feel so proud of myself!
How do you think this year has changed you as a person?
Actually I feel like I am really grown up now because of dealing with different types of students, different personalities, and other teachers who are much older than me. Now I know I can face different situations and I can make tough decisions. So I feel like I have changed a lot.
I feel I can live and change to any kind of environment. Life in government schools is very hard but I can do it. For example, I can now stay for a long time without eating and still perform my responsibilities, which is a good thing actually.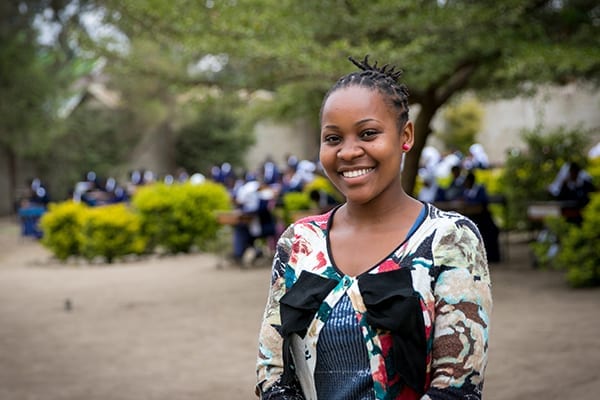 How do your students feel about you leaving for university?
They say how much they will miss me because the way I live with them and treat them is more like a big sister. It's different with the other teachers. When my students have problems they come and tell me and if I am capable I will always help them. They say when I leave they don't know how they are going to find some answers in their lives, especially girls, they are more comfortable talking to me.
What is your proudest accomplishment as a teacher?
Now I can see most of my students have a real goal in their life. Last year when I came, I asked my class, "who wants to be doctors?" They were all quiet. "Who wants to be teachers?" They were all quiet. They didn't understand themselves, what they wanted, or how they could think about their future. 
The way I talked to them and advised them over this year I think is why they come to me and tell me, "in university I want to study this" or "in VETA college I want to study this". So I feel like somehow they have seen what is going on in their lives and how they can have some power in that through education. 
Replies