Our amazing Form 6 graduates only finished school in May but they are already making a massive difference in their local communities.
St Jude's first ever graduating class is tackling the problems in Tanzania's education system head on by volunteering as teachers at severely under-resourced government schools.
Our photographers recently joined the Beyond St Jude's team as they traveled to the schools participating in the program.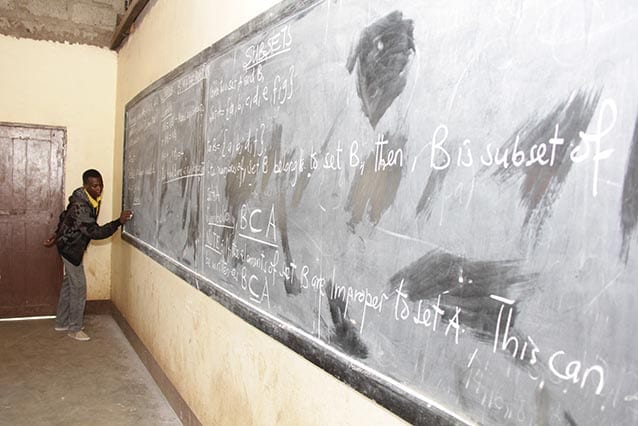 They were moved by the level of appreciation shown by the students and teachers being helped by our graduates.
"The two (graduates) from St Jude's should be your model," the principal of Baraza Secondary School told his staff and students.
"They joined St Jude's from government schools like ours here. Because of their total dedication in fulfilling their dreams they are here today rendering this noble service to our school."
The work has also helped our graduates, who are regularly teaching classes of more than 40 students while dealing with a lack of resources.
"To teach students is not easy work," said Alfani, who has been volunteering at Moshono Secondary School. "You need to be committed and hard-working and be co-operative with teachers and students."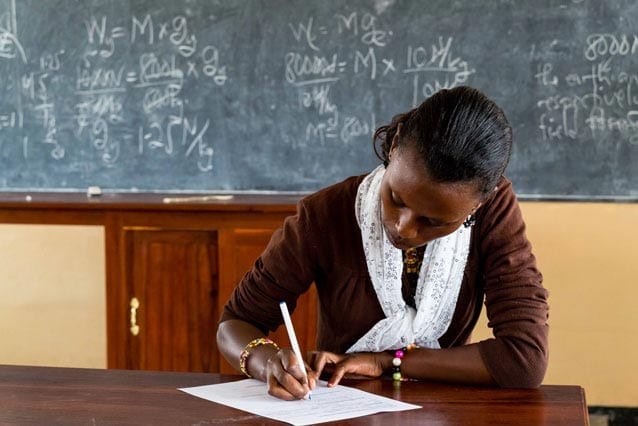 The aim is to improve education in Tanzania, where less than 2.4% of people graduate high school and overcrowded classrooms have an average of 46 students per teacher.
"I have realised why many students in Tanzania fail so much," said Tumaini, who has been volunteering as a maths teacher at his local high school.
"Coming from a school like St Jude's, I did not anticipate this level of difficulty. The whole process of teaching in these government schools should change. St Jude's is an example to be followed as far as educating a child goes."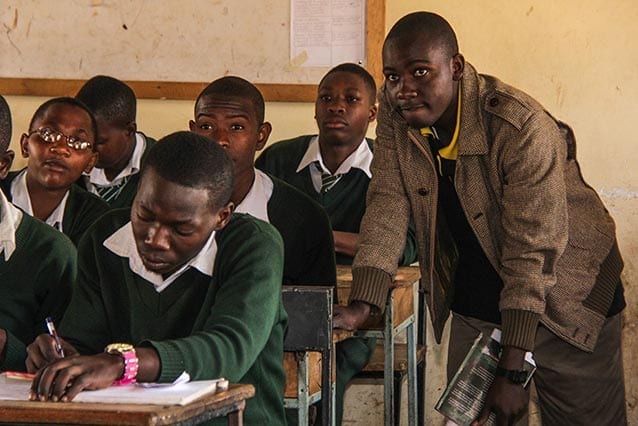 St Jude's encourages students to give back to their communities and volunteering at government schools gives them an understanding of the issues facing Tanzania.
"There is a real need for change in government schools," said Joshua, who is teaching biology in classes with more than 60 students. "When you compare this school with St Jude's, they really need something extra."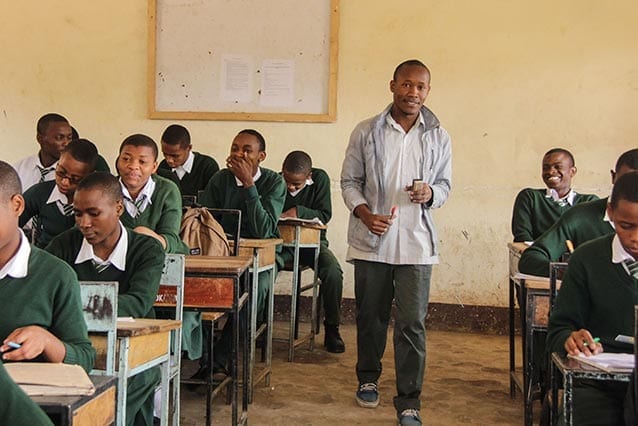 The Community Service Year runs until next June, but the interns are already seeing the benefits.
"The act of giving back is so satisfying," said Amos, who has been teaching maths. "I sleep every night with peace knowing someone's future is possible because of me."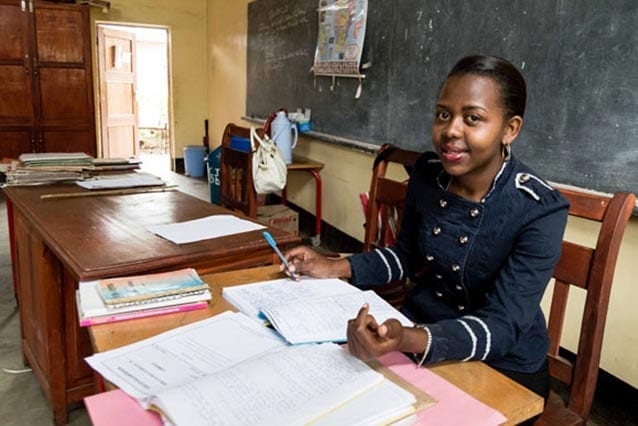 "This is a chance for the graduates to show their appreciation for the education they've received," said Angela Bailey, Beyond St Jude's manager.
"They are giving back to their communities, using the skills they have learnt from their free education."
Get the chance to find out firsthand about the Community Service Year when Form 6 graduate Dorice tours Australia with Gemma next March and April.
Replies