Pendo Jeremiah is a hard working member of the team at St Jude's Smith Campus. Not only is she the school registrar, girls welfare and character management mistress she also coordinates the peer mentoring program.
She enthusiastically explains to us what the peer mentoring program involves; "Form 5 girls act as big sisters for the new Form 1 girls, helping them feel connected to the school, supported, offering advice on how to get help, tips and tricks to study and improve their academics and how to deal with problems or issues that may arise."
In a boarding school such as our Smith Secondary Campus; getting settled in and feeling at home is important. There is no one better to help a new 14 or 15 year old Form 1 student at the secondary school than an older student who has been there before.
When asked what she likes about the program, Pendo Jeremiah's eyes light up.
"They become like a family, the little ones are connected with the big ones, who offer all sorts of help and advice. Then the older girls who are friends will spend time with all of their little sisters and they all become friends and care about each other".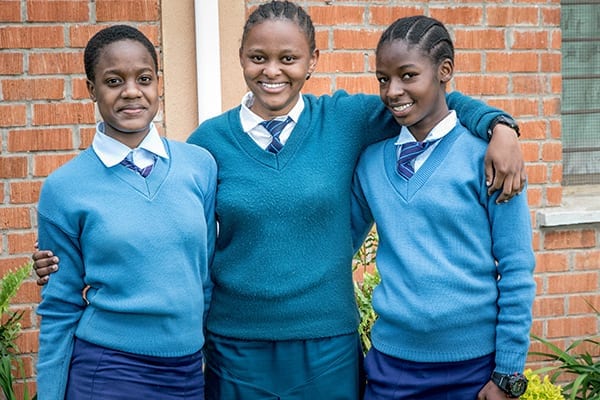 Gloria, one of our Form 6 students likes to help her "sisters" with the academic side of life at The School of St Jude.
"I teach them some difficult subjects they think they cannot do well and I advise them on the right path they can go through as youths".
This is greatly appreciated. "The one thing I learnt from my sister is that she likes helping the younger ones. Like in class subjects she helps a lot, for example in mathematics!" Vanessa, Form 2, said.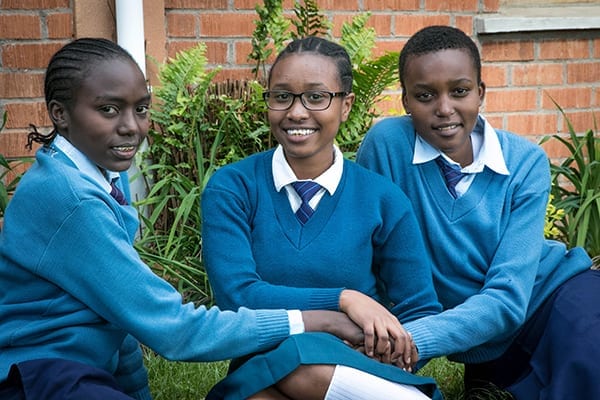 As well as academic success, personal skills such as confidence and team work are important for a St Jude's student to succeed. This is greatly supported by the peer mentor program as Jackline, in Form 2 explains.
"I learn from my elder sister to be confident because at first I wasn't confident to talk to all people but I learnt from her. The confidence I have now is from her".
Students at the school learn many different skills from each other and sometimes the lessons come as a real surprise! Karisma's was surprised to see her sister, Rahma Form 2 perform at Careers Day.
"From my sister I was inspired by her confidence. The Career day that she went to sing at; her voice was amazing!"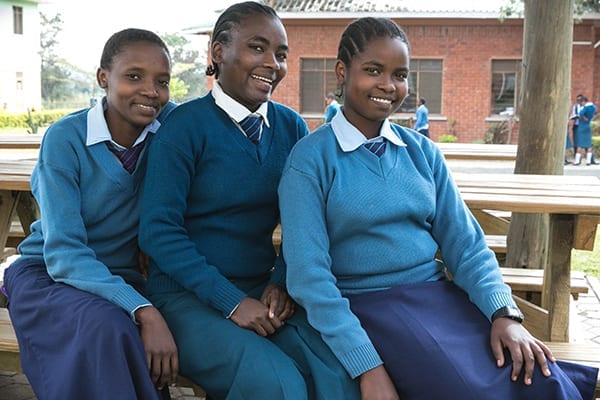 Peer mentors have also inspired their charges with their choice career path.
"The most inspirational thing about my little sisters is that at first I knew I loved children and the younger ones. Since I met them that passion has grown and I keep loving them every day" Gloria, said.
She is inspired to continue working with children, possibly as a teacher.
The shared learning and academic support is also an opportunity to have fun with a new friend. Kareen giggles as she remembers the program's first day. She tried to stretch her arms over the much taller younger students in her care.
"The funniest day was the first day that I met my little sisters. They are tall and I am short!"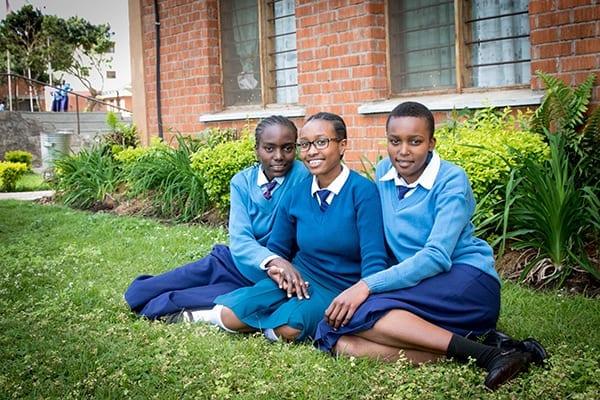 Vanessa remembers the fun her peer mentor friends have shared on the program. "We were playing chasing and she fell over!"
When asked if she helped her sister up off the ground her reply was immediate and delivered with the warmest smile, "Yes I did!"
Boys will also soon be a part of the peer mentoring program. As part of the Girls Welfare Team Pendo Jeremiah initially started the program just for the girls. However, she was soon approached by boys from Form 5 who wanted to be involved.
"The Form 5 boys approached me and said, it's not fair that the girls get to do this, we want to have this program as well. So that is very good, we are happy when our students show responsibility and that they care about each other," Pendo Jeremiah said.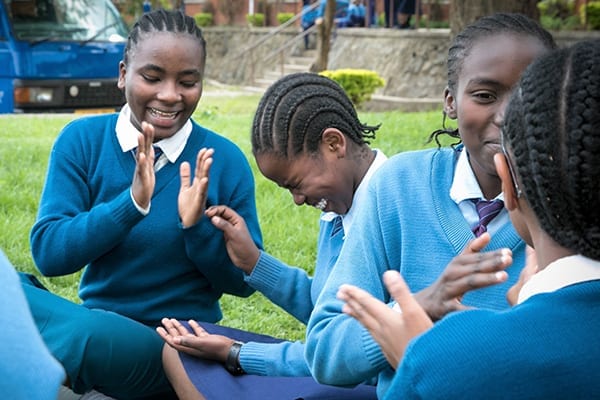 The shared support, laughter and inspiration enjoyed by our students show the peer mentor program to be a huge success! These strong friendships will be treasured memories of a happy time at The School of St Jude.
Support our quality learning environment by making a donation towards Learning Resources.
Replies