It was Rotarians who built our first classroom; Rotarians with bricks, mortar and an insuppressible sense of service who literally and figuratively, helped build Gemma's dream of a free private school in Africa.
Rotary has remained an integral force behind the success of St Jude's for more than 15 years. A number of initiatives are ensuring that a new generation of Rotarians are ready to pay it forward!
It's never too early to act!
Our youngest members are the Earlyactors, who meet once per week at Sisia Campus. These pioneering primary students comprise the first Earlyact club in East Africa!
Since their installation late last year, 39 Earlyactors have undertaken a paper recycling project and fundraised to supply solar lights to community members in need. 
"We are building on values, critical thinking and project management skills in each meeting," Rotary Coordinator, Sebastian Cox said. 
"Our goal is to instill a creative community service mindset from a young age."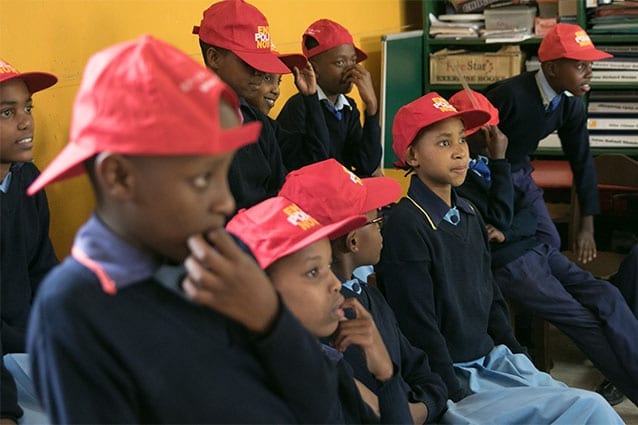 What's next?
The Club is currently scripting and rehearsing a music video. The video will be produced as a fundraising appeal for their upcoming project providing much needed supplies to a local orphanage.
Interesting Interacting
Holding the Rotary torch at Smith campus are the 29 Interactors. These creative, community-minded students have been flaming in Arusha, presenting for the Queen of Uganda and Prime Minister of Tanzania at the District Rotary Conference, organising a walk to raise awareness for Polio eradication and participating in the region's first Interact Rotary Youth Leadership Awards (RYLA). 
"I was so inspired working with the Interactors at RYLA. They had such innovative ideas. They created clothesline wire using recycled water bottles and used fabrics offcuts to create fashionable items like purses and bracelets.
They have such broad minds, they just need to be encouraged and empowered", Interact Officer and 2016 graduate, Miriam said.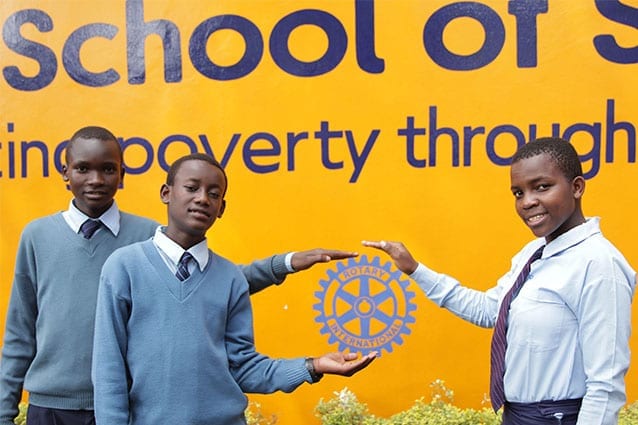 What's next?
Next up our young guns plan on recording self-devised, inspirational anthems in a local studio, supporting local orphanages by producing and supplying practice exam papers as well as creating 200 more of their 'signature' recycled blackboard dusters for schools. Closer to their home (in boarding) they will be rolling up their sleeves and holding their noses as they throw themselves into a Smith campus composting project. 
Serious Rotaraction
At the helm of our youth clubs are Rotaract. Their Rotary Vijana Poa project has educated and empowered unemployed youth through workshops on entrepreneurship and employment skills as well as work placements and business startup grants. The majority of participants who previously struggled to find any work, are now gainfully employed or operating successful business ventures.
"The Vijano Poa project is an opportunity to empower youth and to make their dreams come true. I'm amazed to see how successful this project has been", Miriam said.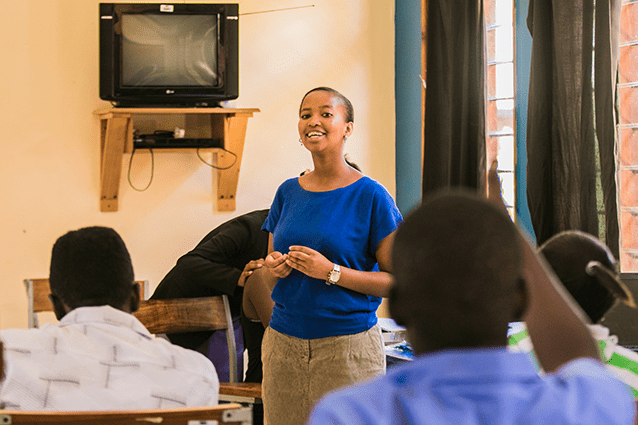 What's next?
Always up for having fun while fundraising, they will hold a pool competition to raise money for upcoming projects focused on women's rights and maternal health.
Those that work together grow together, and this is what the three clubs plan to do. Literally! Rotaract will soon be leading their junior clubs in 'Mission Green' – a District wide tree planting project.  
"I am so impressed by the initiative these future Rotarians, what they have already achieved and their ambitions for the future. I truly hope every Rotarian who lent a hand to our mission over the years shares in my joy over the enthusiasm and accomplishments of our young clubs", Gemma said.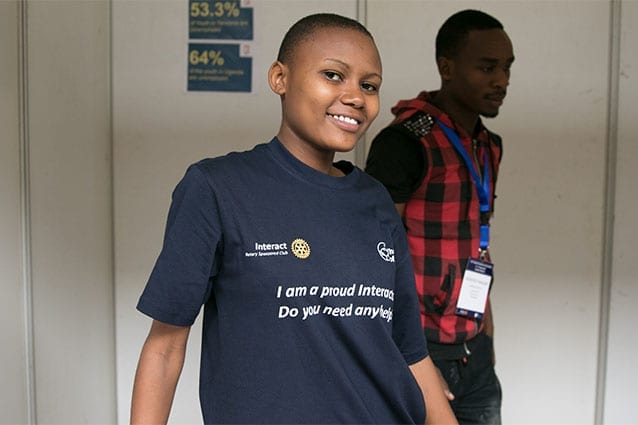 Help our students make a difference to others, by making a difference to them - sponsor one of our bright students!
Replies