The wheels of our brand new Moshono campus mill have started turning this month, and it's just one way we are working hard to ensure our self-sufficiency.
Efforts to cut down on our running costs mean more of our funding can go toward developing our education program and facilities – and we're finding ways to upskill our staff and educate our students in the process!
Here are three sustainability projects we're excited about:
1. Grinding and storing our own maize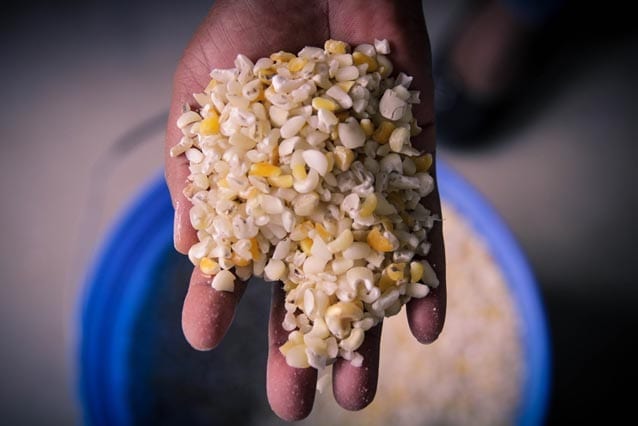 Grinding and storing our own maize means the thousands of school lunches served each week will be made on-site with freshly-ground ingredients.
Mary Horne, Purchasing Coordinator at St Jude's Moshono campus, said the mill began in January and construction started in June. Benedict Barnabas, our Maintenance Service Team Leader, is hoping to finish the construction work later this month with a raised platform to pour the maize into the large storage silos.
"It will make things much easier for us. We buy maize and have storage areas to keep it here until we need to grind, with only two people needed to run it at a time," Benedict said, adding that it is a particularly timely project as the price of maize has recently sky-rocketed due to weather changes.
This new strategy, run on machines constructed by local fundis (mechanics), means we will save money on fuel and enjoy freshly-ground maize meals at all three of our campuses.
2. Farming our own produce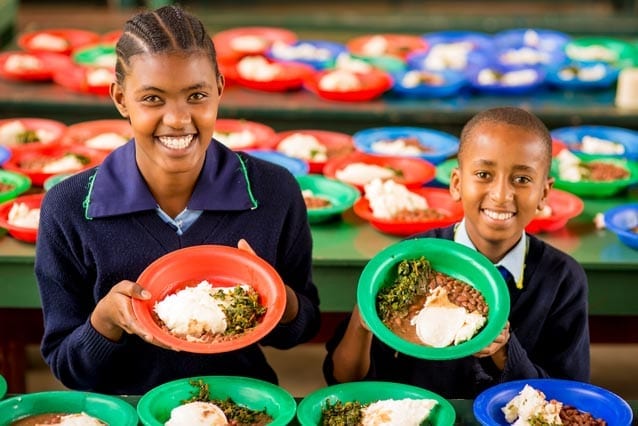 Big plans are taking root in our gardens, with a large scale horticulture project at the Smith campus and small gardens at Moivaro and Moshono to grow our own fresh produce.
Five acres of Smith's rich, fertile earth will provide the perfect bed for growing vegetables. Raised beds will be planted with cabbages, spinach, carrots, beans, tomatoes, squashes and other nutritious vegetables.
Two more acres will become home to fruit trees including avocados, mangoes, guavas, passion fruits, moringa and bananas.
The vegetable garden will be drip irrigated and include polythene tunnels to protect soft vegetables, with fertilizer applied to balance minerals in the soil.
Business manager Jim Hopkins said Samwel Christopher, Operations Deputy at Smith, would helm the project and "with his drive and enthusiasm it will work".
"We hope to recruit a local farmer and initially use casual staff to prepare the raised beds and do the initial planting," Jim said.
"Our students will help with the planting and harvesting of our crops and in the process learn first-hand about agriculture, Tanzania's primary industry. Then they can enjoy the finished product during school meals!".
3. The power of solar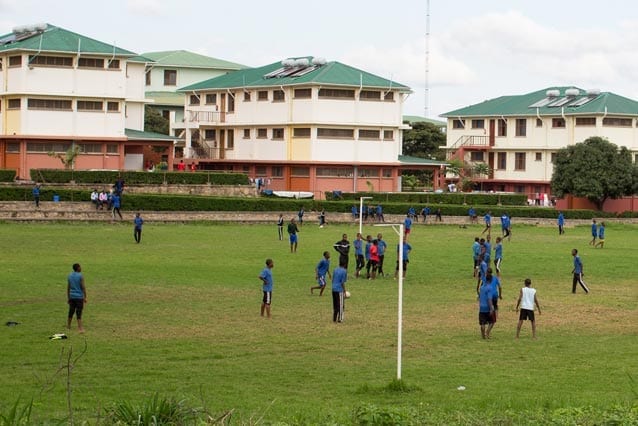 Solar power is lighting up much of St Jude's, and our students are learning of its benefits.
As a sustainable and renewable resource, solar power is particularly practical in hot and sunny Arusha. As we are also close to Mt Meru, where it becomes cold in winter and at night, solar heaters are very helpful.
Currently our boarding accommodation has solar water heaters for the Form 5 and 6 students, and some of the primary children. This allows them hot showers and hot water to cook and wash clothes with, all while being friendly to the environment!
You can help us secure our aim for a more self-sufficient future by helping fund our garden. We are grateful for a USD$30k donations, but will still need around USD$50k to see our plans come to fruition. Help us by making a general donation.
A solar water heater costs around $2,000 and provides around 200 liters of hot water each day when the sun is shining. Our primary students and lower secondary student would benefit from having this facility available.
Replies