Meet Winrose, a 2016 graduate, Community Service Year intern and future engineer who will be joining Gemma next year on her Australian tour. This amazing young woman is a shining example of the difference St Jude's can make in a young person's life. We are so excited to introduce you to Winrose and share her inspiring story!
As the daughter of a woman who loved learning, but whose parents couldn't afford to send her to secondary school, Winrose understands the hardship that comes with not having access to education.
Unfortunately this situation is all too common in Tanzania, where 70% of people do not reach secondary school and less than 2% make it to the final two years of school (USAid, 2014). These rates are even lower for girls like Winrose and her mother.
Winrose grew up in the rural village of Mbuguni, where her father worked as a farmer and her mother was a tailor. Unfortunately, her mother passed away when she was in Grade 4 and the responsibility of raising her younger sister and helping her father around the house fell on her shoulders. Many girls in this situation have no choice but to drop out of school, but Winrose was committed to getting the education her mother was never able to receive. 
As a primary school student, she walked 2.5km to school each day, shared a desk with 5 other students, had no books, no meals and sometimes no teacher, but she was pushed by a desire to make a brighter future for her family.
"Sometimes I got so hungry during the day at school that I developed stomach ulcers," Winrose says. "It was hard to study when there were no teachers and no books."
After her father realised he was struggling to take care of Winrose and her younger sister, she moved in with her aunt when she was in Grade 5. It was two years later, when Winrose was in Grade 7 that she first heard about St Jude's. It was the night before our 2009 Form 1 selection day, and at the last minute Winrose was told by one of her friends that she should take the St Jude's selection exam.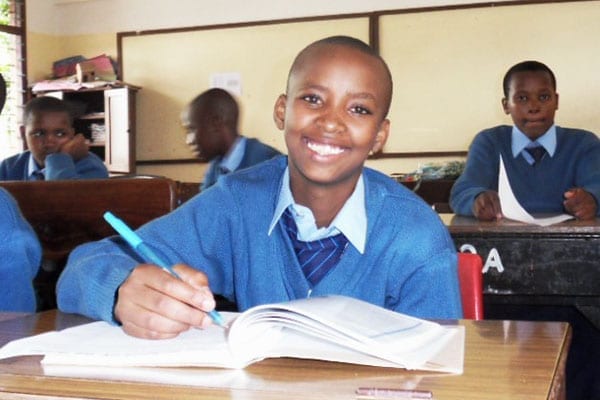 "After hearing that I could fulfil my ambition here (at St Jude's), I wanted it with all my heart," Winrose says "I was worried and so excited at the same time, what if I don't pass and I don't get to come to this beautiful school?"
Winrose passed her selection exams and our poverty assessment, and in 2010 she started Form 1 at our Smith Secondary Campus. 
With access to resources such as computers, a timetable filled with Maths and Science subjects, long hours spent reading in the fully stocked library and teachers who helped her to really understand new concepts, Winrose felt for the first time that her dreams were within reach.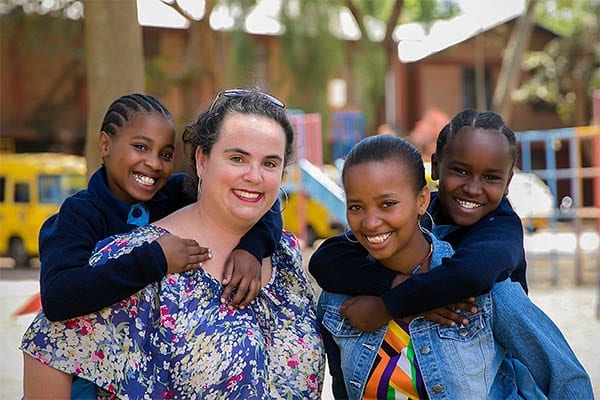 "It (St Jude's) has made so much difference, because it gave me the assurance that I could achieve my dream, which I never had before (at my government school)," she says. "At St Jude's I am sure, I know that this is my goal and with this path I can reach it!"
Winrose's dream is to become an engineer. She wants to work to develop industries that will empower Tanzanians to shape their future and end the cycle of poverty. After graduating this May with the highest possible result, it's safe to say she is well on her way to achieving her goal.
Following her graduation, Winrose volunteered to be part of a Community Service Year through the Beyond St Jude's Program, to give back to her community and to show appreciation for those who supported her during her time at St Jude's.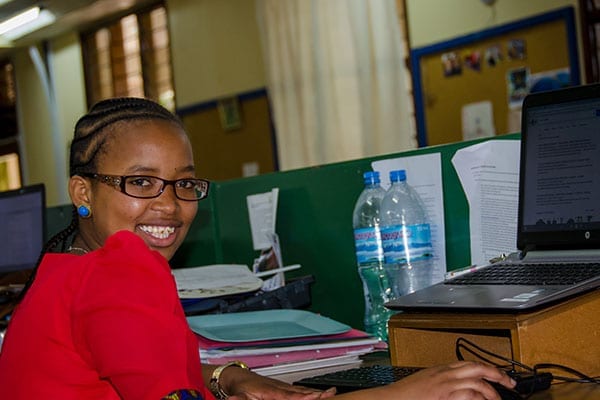 "Somebody who didn't know me, they had no idea I existed, but they decided to sponsor me - and I decided that I could help other people also, just like the way I was helped," she says.
Winrose started her Community Service in July this year, and for the past four months has been volunteering in our St Jude's Marketing team. If you want to see her in action check out her Winrose Wisdom Wednesday segments.
Interested in helping Winrose and Gemma spread the inspiring story of St Jude's next year? Contact our tour organiser to plan an event!
Replies