Robinson, although shy and softly spoken, has big dreams of becoming a science teacher.
Robinson joined The School of St Jude in 2017, selected for an A Level scholarship. He was one of over 300 new students carefully chosen from a government school.
"I attended government schools for my primary and O Level studies. When my Form 4 examination results came out, I did well. That's when I got an invitation from St Jude's to come for Selection Day," Robinson said with a smile.
"I really enjoyed my time at St Jude's. I loved how we could finish topics on time, and we had enough books and time to study with friends. I even learnt my computer skills at St Jude's. For my mid-term break, I didn't go home; I chose to spend two weeks learning how to type and operate a computer," he added.
Robinson was born in Mulala, a rural area on the southern slope of Mount Meru in Arusha. He's the firstborn child in his family and has three siblings. Growing up, Robinson always had a passion for teaching. He would teach his siblings and his neighbours' children what he was learning in school.
"I remember when I was in Standard 7, teachers would ask me to assist them in teaching the class. They would also ask me to tutor their children in exchange for books. My teaching continued through my O Level years, and I would teach my fellow students and revise with them," he explained.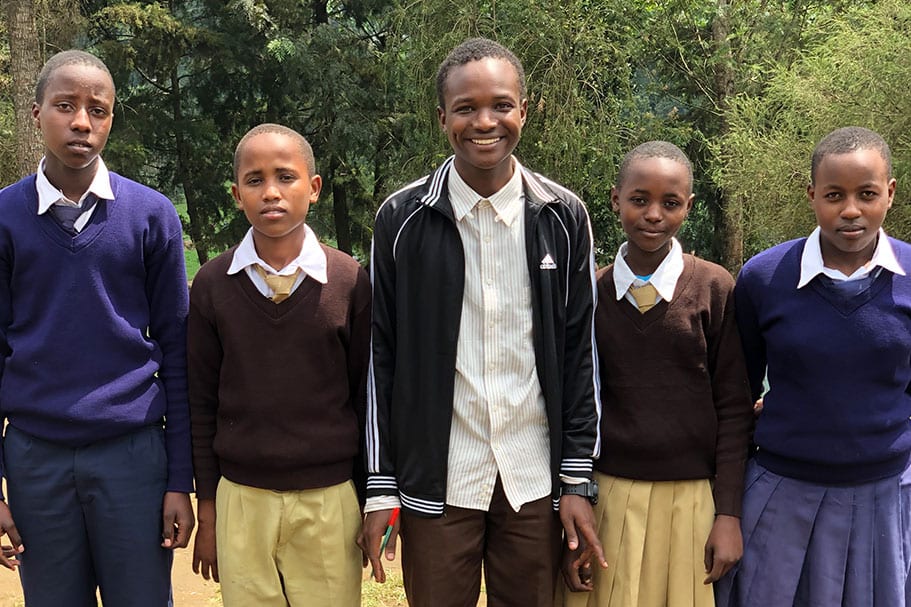 After graduating from Form 6 at St Jude's, Robinson was accepted into the Beyond St Jude's (BSJ) program as a Community Service Year (CSY) volunteer. During his CSY, he voluntarily returned to the same government school where he completed his O Level studies to teach. Robinson taught physics to over 50 students.
"I loved teaching the students so much that I had requested to extend my time at the government school before going off to university," Robinson shared.
For his next chapter, Robinson has chosen to major in Bachelor of Science in Education in Dar es Salaam. This is a significant milestone in his educational journey, as only 4% of tertiary-aged people are enrolled in higher education courses. He's looking forward to graduating from university so he can return to teaching!
"The difference between St Jude's and government schools is that St Jude's teachers use a voice of reason to discipline students. That's a model I would like to follow when I start teaching."
Robinson says he believes in having a conversation and addressing a root cause when dealing with students that misbehave in class.
"During my CSY time, I would call a student who is misbehaving and talk with them. By doing this, my class became the overall best performing physics class in the school that year!"
"I believe that teachers who use harsh methods of discipline don't get the best results out of those students. Students become scared of their teachers, and even if they have a problem, they would be scared to express themselves or ask a question," Robinson added.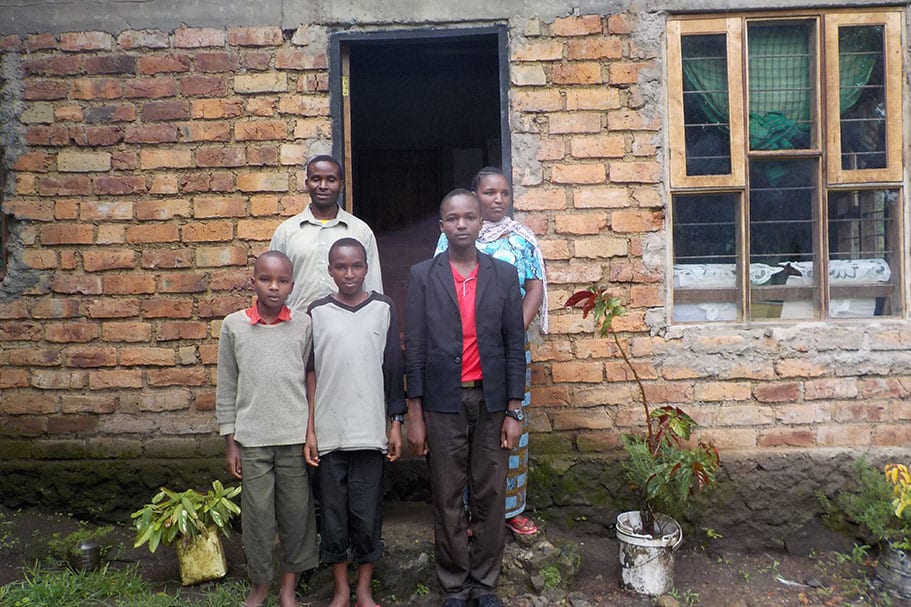 Robinson's future is bright, and his greatest wish is to come back and teach at St Jude's.
"I would like to come back to St Jude's and teach physics to secondary school students," Robinson said joyfully.
St Jude's provides a positive, supportive, safe and secure environment in which all students can live, learn and develop in their studies.
Replies