The Beyond St Jude's program is going from strength to strength, reaching yet another milestone this year: the university graduation of 10 engineers who will transform their communities.
Beyond St Jude's (BSJ) consists of two parts: the Community Service Year and Tertiary program. The two-part program was created to assist students' transition to higher education after graduating from A Level at St Jude's.
The Community Service Year (CSY) is a voluntary program for students who graduate Form 6 from St Jude's. It aims to encourage students to give back to their communities in thanks to the free education they received.
The Tertiary program provides scholarships to help our CSY volunteers achieve their dreams of completing higher education by assisting them with payment of tuition fees, accommodation, equipment and living allowances.
Over the years, St Jude's has seen a rise of students opting for science subjects in A Level. The school has nearly 60% of A Level students opting for science subjects and the rest studying arts and business subjects.
Some of the most popular choices that Tertiary scholars select as majors are Medicine and Engineering. Other selected degrees include Accounting, Banking, Business Management, Economics, Education, Financial Management, International Relations, Information Technology and Telecommunications.
Joseph and Mrema are two BSJ participants who completed their A Level scholarship at St Jude's in 2015. They are among the first engineers to graduate from our BSJ Tertiary program.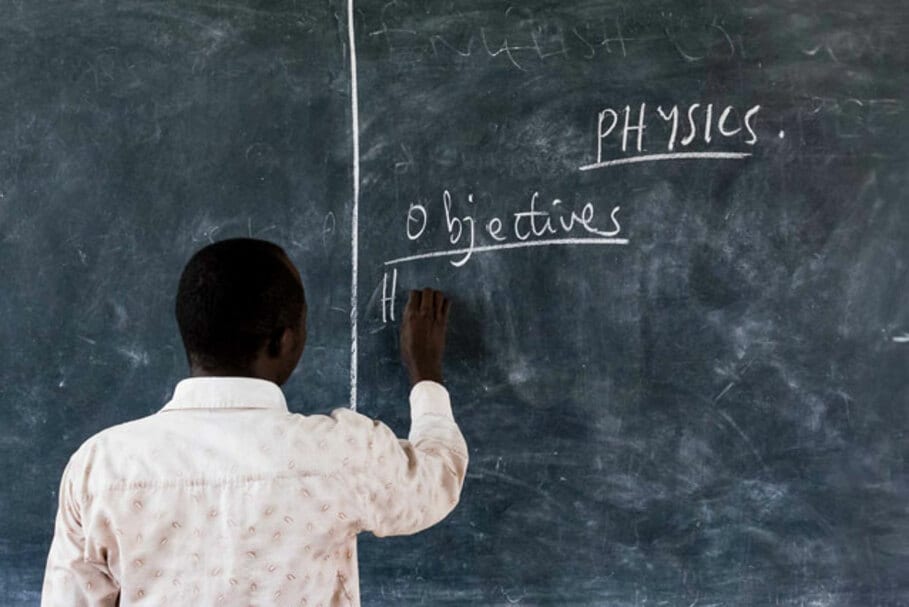 Mrema will graduate with a Bachelor of Science in Industrial Engineering degree, while Joseph will hold a degree in Bachelor of Science in Chemical Engineering.
"Graduating is a dream come true for me. Since I was young, I've always wanted to be an engineer! I was always fascinated with mathematics," Mrema said, excitedly.
"I had a brother who was a teacher, and I remember asking him what I can become when dealing with mathematics…. and he said I could become an engineer. From then on, I became curious about science subjects and, I was good at it," he further explained.
Before heading off to university, both Joseph and Mrema enthusiastically completed a Community Service Year, teaching hundreds of students in different government schools between them.
"I taught physics and mathematics to over 300 students in a government school in Arusha. I was teaching science subjects to Form 3 and Form 4 students," Mrema stated.
"One of the students that I taught at a government school in Form 4 was later selected to join Form 5 at St Jude's. He went on to become the top A Level student, and now he's off to university to study Electrical Engineering," Mrema proudly said.
Mrema, who would like to specialise in engineering for the service industry after graduation, aspires to have his own start-up business in the future.

Just like Mrema, Joseph is thrilled to be graduating this year. He will go down in history as one of St Jude's first engineers!
"I'm the firstborn out of four children. My mother goes around our village telling everyone I'm going to become an engineer," Joseph said with a chuckle.


Coming from Karatu, a rural area outside Arusha, Joseph's passion for engineering has never waned. His favourite subjects were mathematics, chemistry and physics.
"I was always curious. I wanted to know about engineering and what the industry was about. I wanted to learn about products and how they were made. I found machines to be extremely strange, and I wanted to know how they work," Joseph explained.
Since joining St Jude's, Joseph never looked back and put his emphasis on education.
"The chance to study at St Jude's took my worry and uncertainties away. I was able to concentrate on my studies and perform well," he said.
"I'll be graduating in a few weeks, thanks to all the supporters and sponsors for making this possible. I'm overjoyed… seeing my dreams become a reality."
Joseph believes that it's only through the education he received from St Jude's that he's able to receive these remarkable opportunities and he's confident about his future.
Help BSJ Tertiary scholars, like Mrema and Joseph, transform their lives and communities by sponsoring a Tertiary scholarship.
Replies