Standing in front of his community leaders, elders, parents and peers with a strong message about eliminating early marriage from his village, St Jude's graduate, Lomnyack, epitomises a leader driving change.
Whilst home on his holidays from university, where he is studying Civil Engineering, he called a community seminar to raise awareness about the importance of education and the long-term benefits of keeping girls in school, not just for themselves but their family and community too.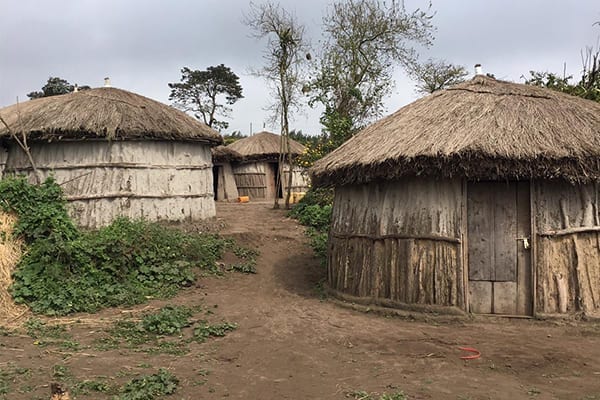 Lomnyack has had every chance to excel with his free, quality, St Jude's education, but the story is very different for many in his remote Maasai village, Engalaoni. Only 50% of children there started secondary school in 2019, much fewer will complete it and only a handful have made it into higher education.
The situation for girls is even worse, only half the number girls will finish Form 4 compared to boys. These statistics prompted Lomnyack, as part of the Community Action project he is undertaking as part of the university scholarship he got because of his St Jude's education, to find out why.
"After my initial research, I found early marriage is a big problem facing the community. When I was in secondary school at St Jude's there were only five students left in my year level in the government school in my village. While I am at university I am always thinking back to my community. With my strategy for this project I think our team can help have early marriage eliminated in five years," Lomnyack said confidently.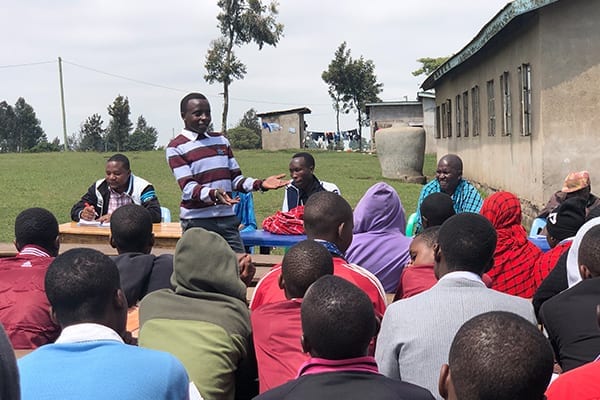 Lomnyack has enlisted the help of current Form 6 St Jude's student, Lotoishe, and other young men from Engalaoni village to stand in solidarity against the issue.
"Girls aren't the only ones responsible so it is important, as young men, to stop this. I learnt at St Jude's that girls are passionate to study but it is often the men that are stopping them. In the seminar, there were four girls who have refused at least four marriages each and they came to us. When I started the project there was a lot of resistance, not everyone was accepting what I was trying to tell them. I used my St Jude's journey as an example of why education is important," Lomnyack explained.

The community seminar was just the first step in Lomnyack's project, his team also plans to visit each family where child marriage has been raised as an issue to help educate them on the benefits of keeping girls in school. Then, with the support of the village leaders, Lomnyack will look to implement a local law against early marriage. It's unprecedented progress for the remote Maasai village and Lomnyack credits St Jude's for developing his leadership skills.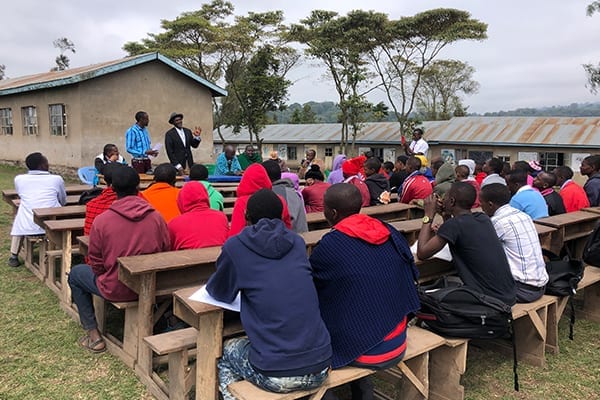 "Going to St Jude's has made me a leader. Before the school I was passionate about changing my community but I didn't know how. My leadership grew because I got to mix with different visitors and professionals from all over the world and it changed my mindset. Our Maasai village can lead the way and spread the message. Through the seminar I have developed a very strong team of young people and, together with my fellow St Jude's graduates, in the future we can join together and say no! No towards bad practices in the community," Lomnyack said passionately, looking out over his village.
St Jude's aim is to develop community-focused leaders who can challenge the status quo and find solutions to drive change for their families and the millions of Tanzanians living in poverty. Now, as the 500+ graduates start to forge their own path after St Jude's, their actions are showing that this hope is becoming a reality.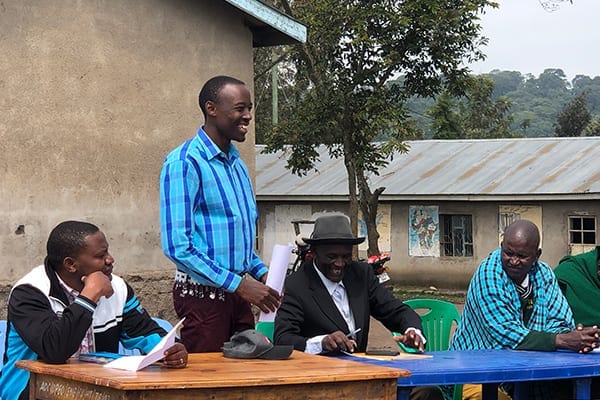 As Lomnyack mentors those that have been directly affected by the poor quality of education in his village, there is a feeling this may only be the start for this St Jude's graduate and future leader.
"I want young women to have a future plan, not just getting married. I can see a lot of resistance but I hope to make a difference. Even 50% success is enough to make change in the future," Lomnyack reflected.
Will you join our impressive St Jude's alumni in giving back? Empower young leaders to fight poverty through education and make a donation to St Jude's.
Replies