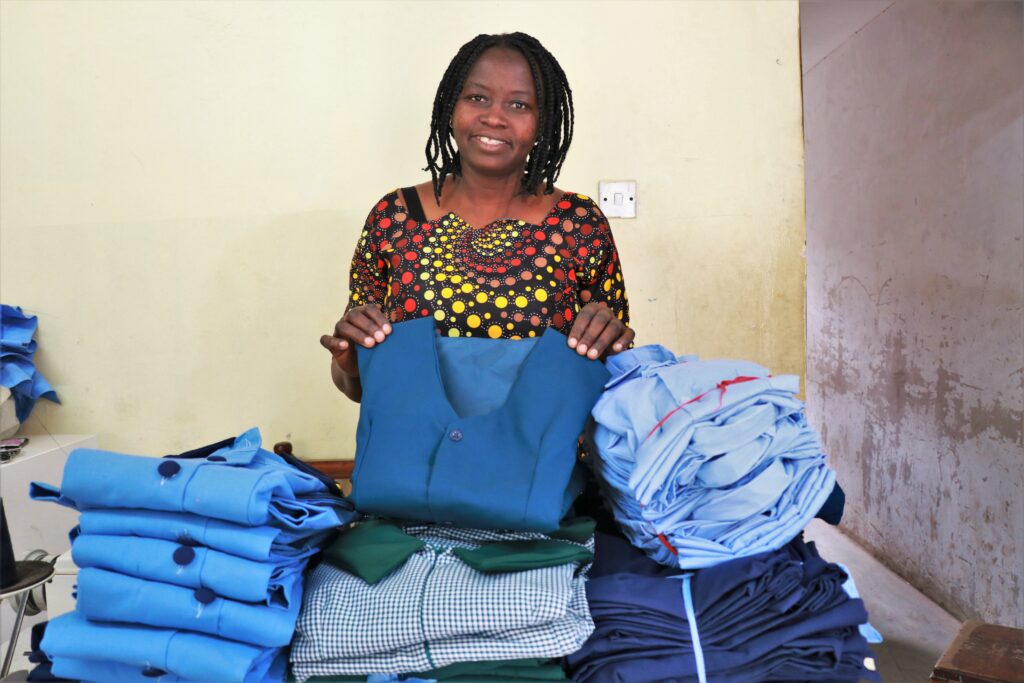 For as long as she can remember, Ms Tarimo has always wanted to own a tailor shop and make her own designs. So, when she eventually landed her first job, she immediately started saving for her first sewing machine.
"I still remember my first design," says Ms Tarimo, St Jude's uniform supplier of six years. "It was a nice little red blouse I made for my niece."
She started by working out of the corner of her sitting room. Little by little, word spread and orders started coming in. Over the following year, she found her niche specialising in school uniforms and went full-time into tailoring. Her ambitious spirit enabled her to get ahead in the tailoring business early on.
"Back in the day, I would go around town and find customers the old-fashioned way," says Ms Tarimo. "I would simply show up at a school and pitch my tailoring services," she explains.
As far as schools in Arusha go, Ms Tarimo had set her ambitions on one school in particular.
"I would see these colourful buses carrying students around town," Ms Tarimo recalls of her first impression of St Jude's. "It simply stood out from any other school I knew," she added.
So she made it her mission to supply uniforms for St Jude's, and started finding out as much information about the school as possible from her friends and customers. She took note of St Jude's uniforms, observing the different colours, materials, and designs. Finally, in 2012, Ms Tarimo made the trip to St Jude's to pitch her tailoring services.
"They were very kind," says Ms Tarimo. "They explained the bidding process to me and how they acquire suppliers. It was all very formal," recalls Ms Tarimo.
When the new tenders were announced, Ms Tarimo gave it her best shot – and won!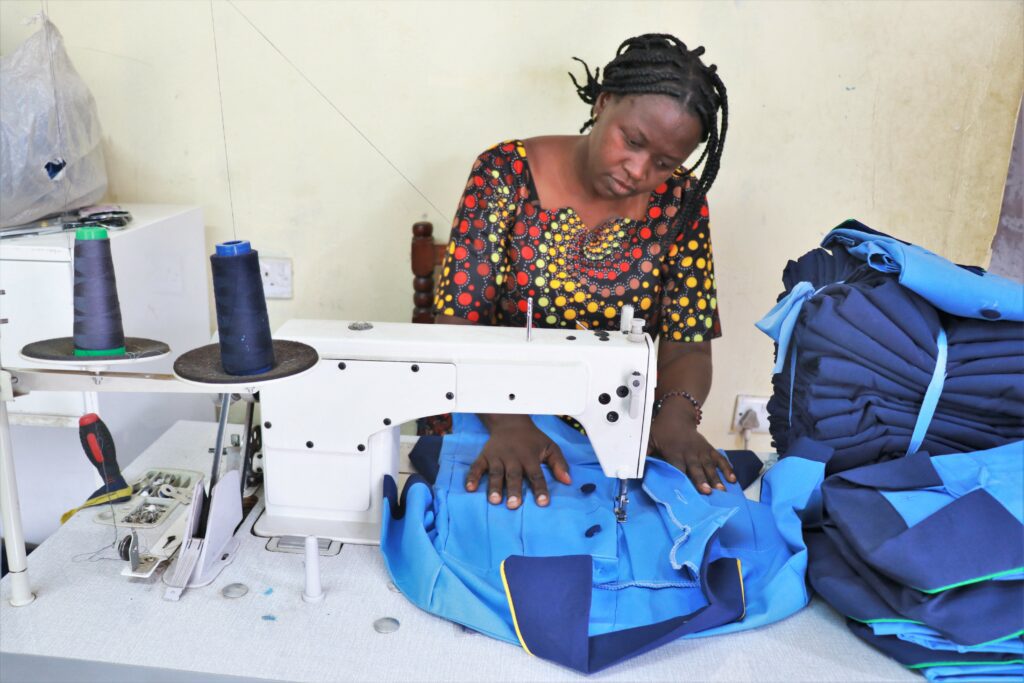 "That was the turning point of my business and life in general," Ms Tarimo recalls passionately.
Within only a year of working with St Jude's, Ms Tarimo purchased an additional four modern sewing machines, expanded her workforce, and set up a tailoring workshop in downtown Arusha. Furthermore, h Her experience with St Jude's paved the way for opportunities with large companies and organisations in Arusha.
"I won a tender to make uniforms for the Bank of Tanzania," she recalls proudly. "Some of my other top clients over the years included construction companies, private banks, and government agencies."
Today, Ms Tarimo employs up to 16 workers at her workshop at peak times. She even purchased a pickup truck to deliver bulk orders to her clients around town.
Ms Tarimo looks back on her resolution to work with St Jude's, and later, the motivation to keep working with St Jude's as one of the biggest reasons for her success.
"St Jude's has particular procedures and requirements," she says, "As a supplier, I learned plenty just working with St Jude's."
"Suffice to say, my business is orderly and systematic today largely because of St Jude's" she adds.
The School of St Jude is committed to helping the growth of the local economy and extending its mission beyond the school gates. One of the ways of doing this is by supporting local businesses and services in Arusha through trade and commerce.
In 2021 alone, St Jude's injected AU$ 8 million into the local economy, purchasing goods and services within Tanzania. Your donation to St Jude's has a ripple effect, it doesn't just end at one student; it touches the entire country.
Your support enables St Jude's to invest in the local economy; transforming lives outside the school gates. Donate today!
Replies