In Tanzania, the advent of free primary school education means that an impressive 84% of children aged seven to thirteen are enrolled in school. However; only 30% of 14 to 17 year olds are enrolled in secondary school, largely due to financial pressures and a shortage of secondary schools.
These figures are the reason that The School of St Jude offers scholarships for students entering Form 1 (the first year of secondary school). Instead of finishing their education after just seven years, these bright, poor students receive a second chance at education; a St Jude's scholarship for O Level studies (the first four years of secondary).
On 21 November, St Jude's held our annual Form 1 Scholarship Application Day. More than 300 staff, Parent Representatives, Community Service Year (CSY) volunteers, and helpful senior students were split across three locations; St Jude's Sisia Campus in Arusha and centres in Babati and Moshi.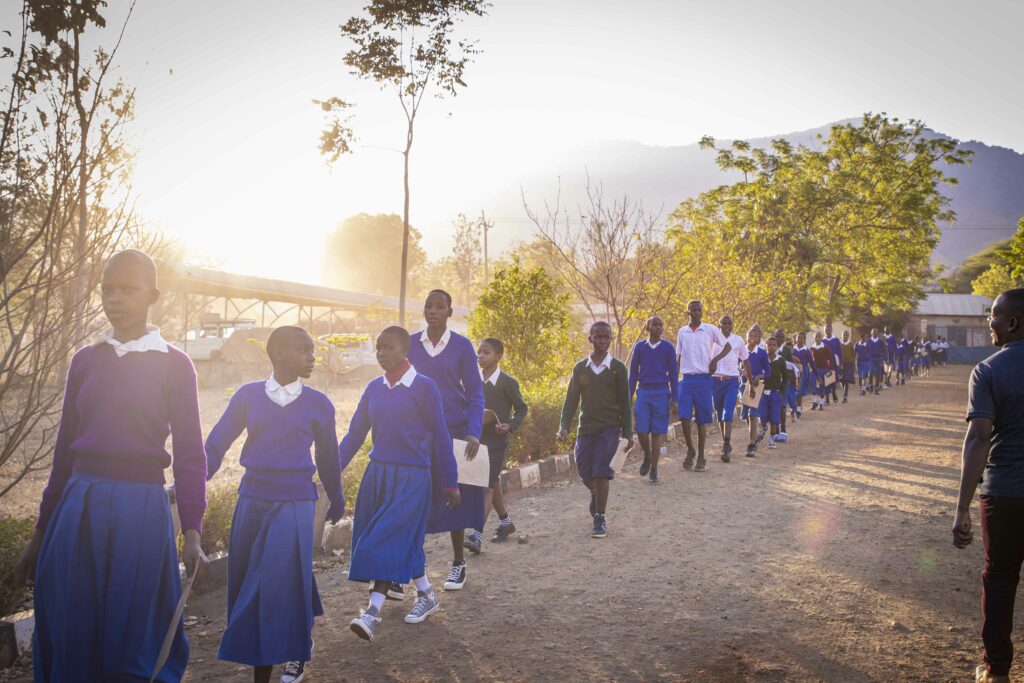 While the St Jude's team were in different locations, their tasks were identical; to interview and test prospective students to identify those who will benefit most from a St Jude's scholarship. In total, 1613 students were registered, which included 908 students in Arusha, 325 students in Babati, and 380 students in Moshi.
At each location, the first order of the day was registering the crowds of students who had been queuing since before 6am. Liz, a team leader stationed in Moshi says, "When I saw them arrive I felt awesome because I knew it was the start of a busy day in a good way."
The students were lined up according to their districts and then registered by a St Jude's staff member, who checked their documents and marked their names on a list. Next, students proceeded to examinations, where they were tested in key subjects.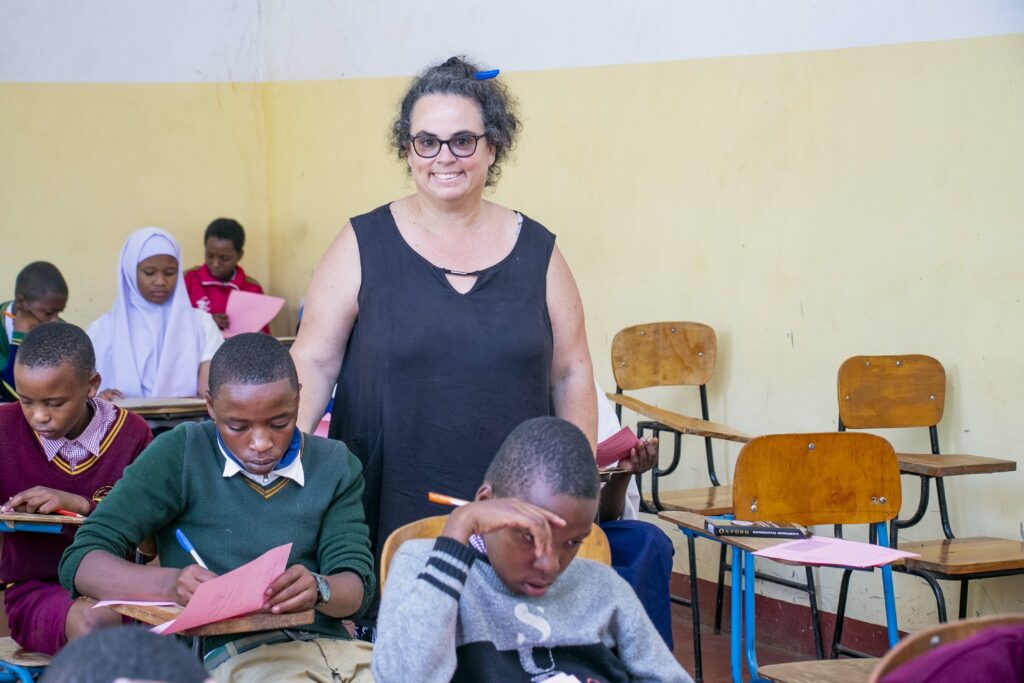 "The most challenging part of the day was having to communicate with the other sites for the examination cut-off scores," explains Sarah, who played a key role in organising the whole operation. To determine which students would progress to the next step in the scholarship application process, the three teams had to liaise after marking the exam papers.
Around 500 students passed the exams and are in the running for the next stage – Poverty Assessments. Following these assessments, 150 students will be offered scholarships for O Level secondary education at St Jude's. "The day was a wonderful display of how team work and team spirit get the job done," Sarah enthuses.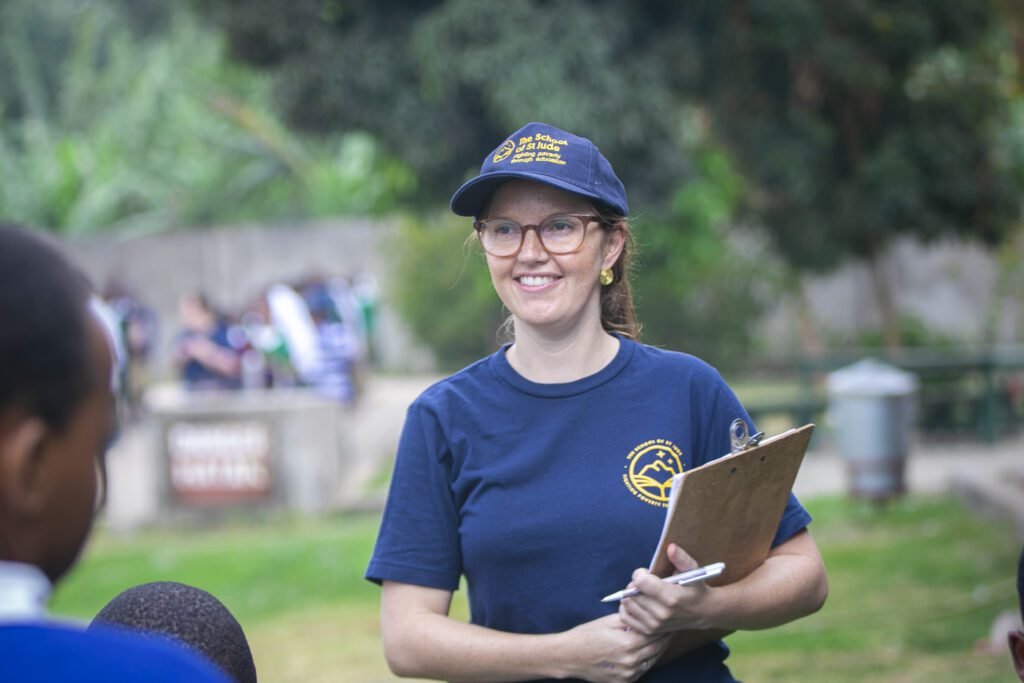 A year ago, Perpetua had just attended Scholarship Application Day in Babati. Today, she is a Form 1 student at St Jude's Girls' Secondary School.
"I thought I would not pass the exams," Perpetua shares. "There were many other people there and I was a bit nervous."
At only 14, Perpetua is already a trailblazer in her family of 16. Her father was only able to attend school until the end of primary, while her mother did not have the opportunity to attend school at all.
"I'd like to be a doctor because in my village we lack professional doctors. If someone gets sick or injured they need to take the bus for one hour to reach a doctor," she explains.
But before university, Perpetua is adjusting to the regular challenges of secondary school. "My biggest challenge when I started was that I didn't know a lot of people, but now I have made a lot of friends. We like to tell stories and discuss our subjects," she smiles.
"Compared to my primary school there are many differences. In my primary school, there were 100 students in my class. There was no food at school, no boarding, no computer labs, no library or upstairs classrooms. And we had to share textbooks, up to five students to one book," Perpetua recalls.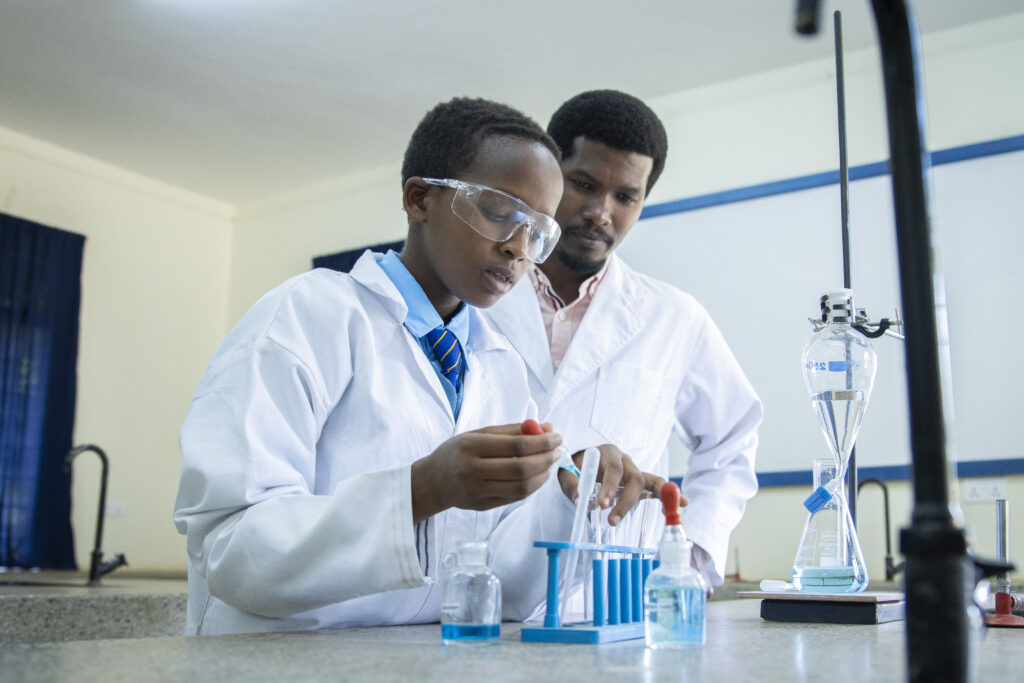 A Future Doctor: Perpetua enjoys the opportunity to study in the specialist science labs under the supervision of Mr Elisante.
Now at St Jude's, Perpetua has discovered new ways of learning and is benefitting from St Jude's plentiful learning resources and facilities.
"I like the school environment and the way the teachers are teaching us. My favourite subjects are physics, chemistry, and biology," she says.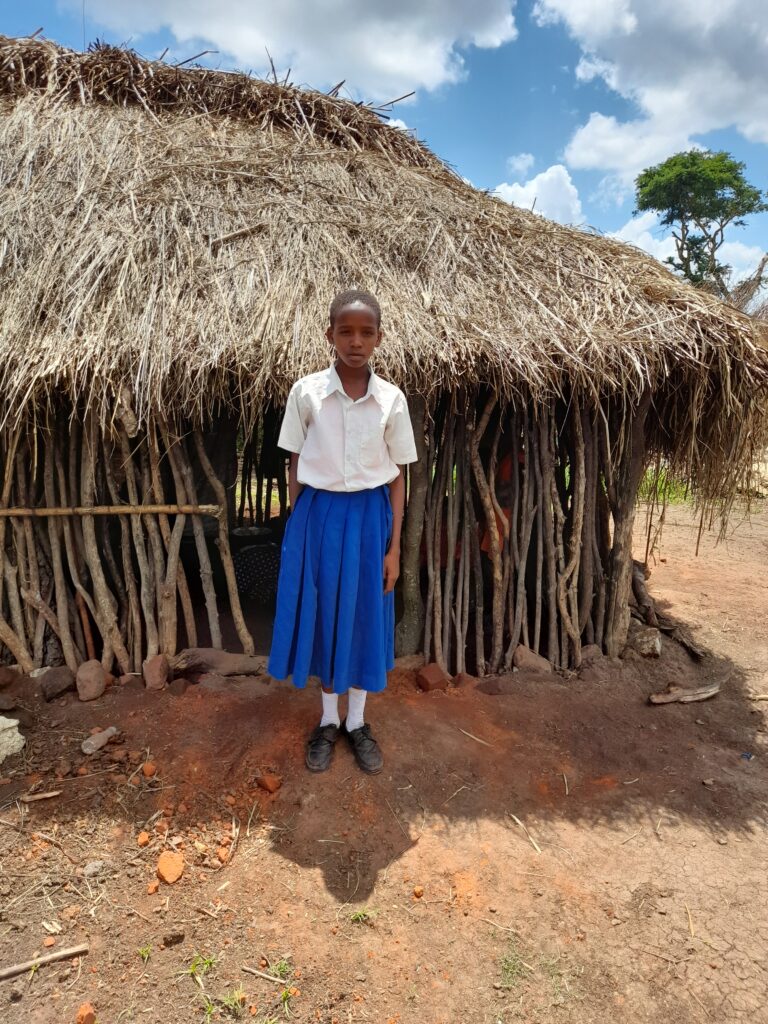 One of the biggest changes for Perpetua this year was moving from her home in a village outside Babati into boarding at St Jude's with her fellow secondary students. Here, she has her own warm bed, reliable water for washing and drinking, nutritious meals, and a stable environment for study and fun with her new friends.
Like Perpetua, 150 more students will soon receive a second chance at education in the form of a St Jude's Scholarship. Like Perpetua, they'll receive learning resources, safe boarding accommodation, meals, uniforms, tuition, extracurricular activities, and transport, completely free of charge. For every one of these students, the journey towards a successful secondary education began on 21 November 2021; Scholarship Application Day.
Every student at St Jude's is the recipient of a scholarship. Sponsor a scholarship to provide a student with everything they need for a successful education.
Replies