Saturday October 13 marked a significant education milestone for 151 students who have successfully reached the end of their O Level scholarship at St Jude's.
Reaching the end of O Level studies, the secondary schooling years between Forms 1-4 (Grades 8-10), is no ordinary achievement in Tanzania. While 87% of Tanzanian students between the ages of seven and 13 are enrolled in primary school, only 32% of 14-19 year old students are enrolled in secondary school.
This is largely due to Tanzania's strict examination requirements, which exclude students who do not pass benchmark national examinations in Standard 4 (Grade 4), Standard 7 (Grade 7) and Form 4 (Grade 10).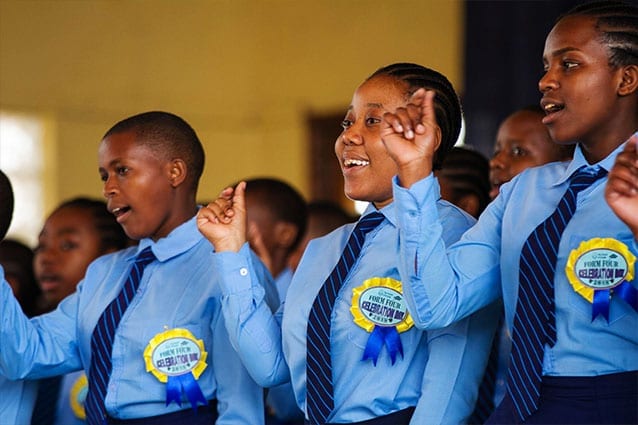 Each of the students St Jude's celebrated this month at the Form 4 Awards and Celebration Day has already shown considerable aptitude and motivation.
The ceremony, attended by students' proud family members, school leaders, staff and international visitors, recognised the academic and non-academic achievements of current Form 4 students and cast the spotlight on deserving high-achievers.
The DUX of Form 4, Veronica, received awards for being Best in English, Best in Mathematics, and Overall Best in her class.
"I did not know I was going to be awarded. It was a surprise, even for my mother and father who are here. I hope they will be proud."
When she completes secondary studies, Veronica hopes to give back to her community by pursuing a career in education.
"I would like to be a biology teacher because I know how important school is. I would like to be a role model for girls," she enthused.
It was a day of tribute to the success of our O Level students, and to students between Forms 1-6 with talents in specialty areas, including sports, design, citizenship, science and innovation.
Debora and Lowoi, Form 4 students who were nominated to represent their class, delivered a stirring message of gratitude.
"From the bottom of our hearts, we give bundles of thanks to each and every person present, because you each had a part to play in this journey. We express our gratitude to Mama Gemma for her dream, our beloved parents for their care and guidance, teaching and non-teaching staff, and sponsors and donors who have given so much to us."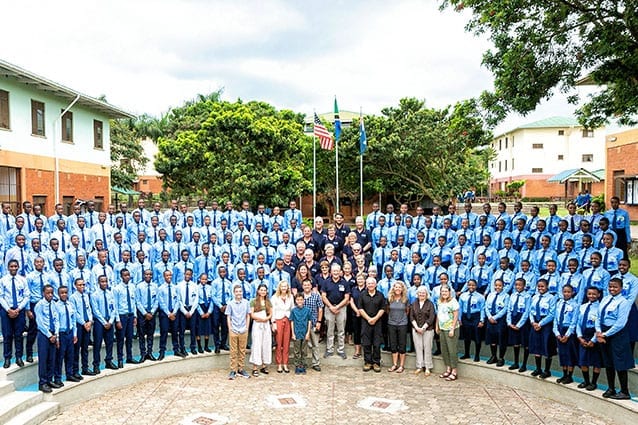 "As this journey comes to an end, we ask you for your well wishes so we can do our best and succeed. We know there will be light shone on our path as we head towards our Form 4 exams. Celebrating this day is not an end goal. It is a part of the larger journey in life. All accomplishments are a starting point for future achievements."
Build the bridge between O Level and A Level studies for one of our students. Take the next step and sponsor an A Level academic scholarship.
Replies