As you approach the dining hall at St Jude's Girls' Secondary School, beautiful voices are heard singing and offering a thanksgiving prayer to St Jude.
Every October, The School St Jude celebrates St Jude's Day to honour the patron saint after which the school is named.
Students, teachers, staff and guests gather as a community and observe the school's culture, with a focus on giving back to the community and those in need.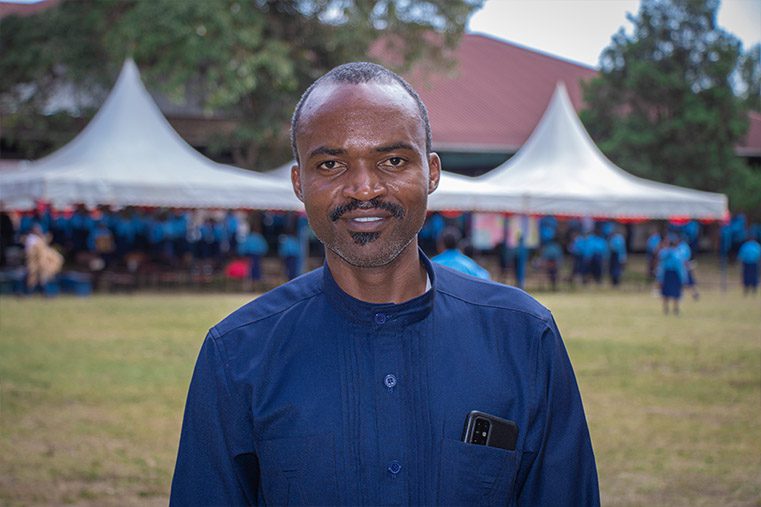 "To me, St Jude's Day is a day to commemorate what St Jude, the patron saint, did for the community. This is a day we express those good deeds," says Mr Elimringi, Headmaster of the girls' secondary school.
"During this day, we have a photo taken of the entire school and then we hold a special thanksgiving mass. In the course of the mass, our students, through their parents, offer items such as sugar, soap, toys and more, which are then donated back to the community and those in need," explains Mr Elimringi.
"The purpose of the offerings is to instill a spirit of giving in our students. It is important that they are ready to sacrifice for other people the way that our supporters sacrifice so that they can receive a free, quality education," he adds.
It was the first time that this special day was held at the girls' secondary school. "Being the youngest of the three schools, I feel honoured and proud to host St Jude's Day," says Mr Elimringi.
"I'm pleased with how the mass went. We prepared a delicious, special lunch for people to enjoy, and the entertainment was wonderful. As part of St Jude's Day tradition, students compete in traditional dance, drama, and singing. Students take today's competition seriously as each hopes to walk away with a trophy," states Elimringi.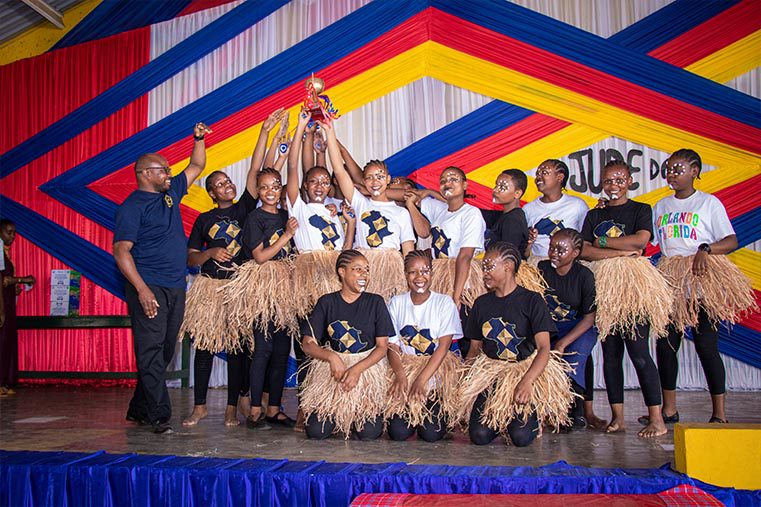 "We performed a traditional dance today," says Magdalena with excitement.
Magdalena, a Form 2 student, is one of the winners along with her teammates. "Our performance was awesome. This is why we won," says Magdalena.
"There was a lot of competition today, and other groups also performed well. So, I'm glad we won because winning always feels good," she says with a smile.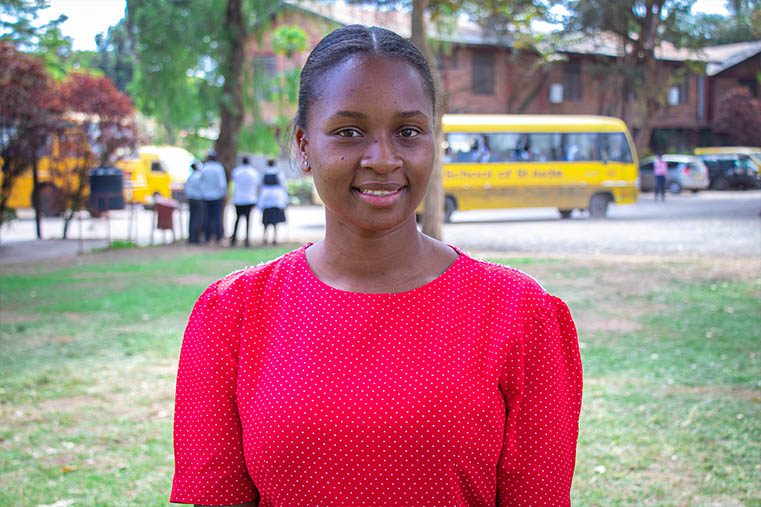 St Jude's Day is filled with festivities, which students, teachers and non-academic staff can enjoy.
"It is my first time attending St Jude's Day," says Winfrida, who works in the Head Office helping to communicate with our supporters.
"It's a beautiful and memorable day. The highlight of my day was seeing the students from all three schools come together to celebrate this day as well as the teachers and non-academic staff," says Winfrida.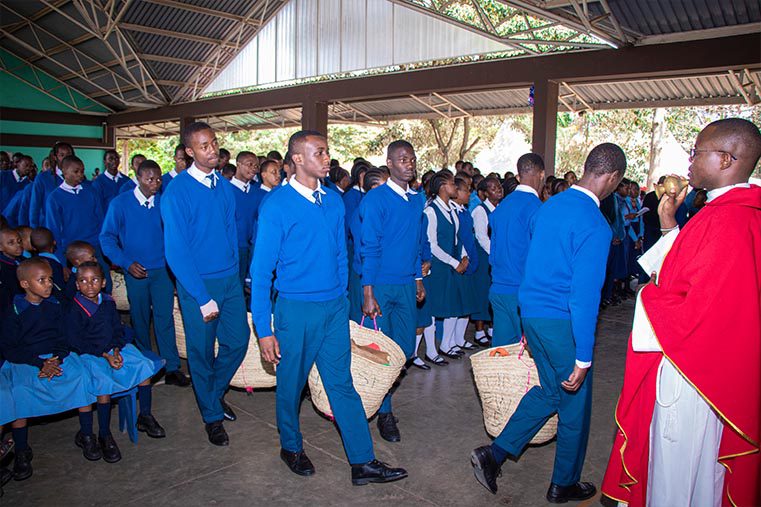 "It was moving! One of the biggest memories I will carry from this day was how students gave offerings during the mass so that whatever they offered could be given to those in need. This demonstrates that our school extends its helping hand beyond its borders, as well," she adds.
The act of giving is one of the pillars of St Jude's culture and is an important component of creating strong, moral leaders of Tanzania.
Replies