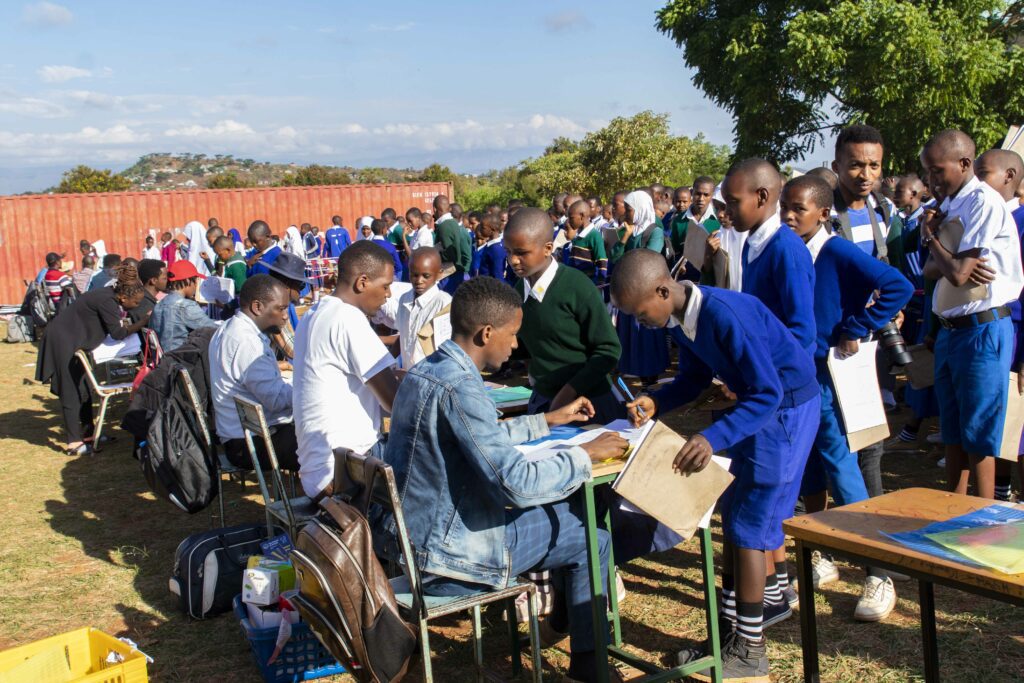 A scholarship for secondary education at The School of St Jude is life changing.
In Tanzania, almost 80% of students complete primary school, but just 70% of 14 to 17-year-olds are enrolled in secondary school. Of these students, just 12% complete the first four years of secondary education.
In contrast, 100% of St Jude's secondary students successfully complete those same four years.
"Student scholarships for secondary school are highly sought after," says Philip, Community Relations Manager at St Jude's. "Every year, thousands of students from government schools apply for a scholarship at St Jude's," he adds.
Philip and his team are responsible for the entire Scholarship Application Process at St Jude's. To ensure that they select students who meet the school's academic and poverty requirements, Philip coordinates with other institutions such as the National Examination Council of Tanzania, the body responsible for preparing, marking, grading, and finally releasing national results for Standard 7 (end of primary school) examinations.
"The Standard 7 national results help us identify students that best fit St Jude's scholarship requirements from an academic perspective," explains Philip. "The sooner we have the results, the sooner we are able to start the Scholarship Application Process," he adds.
However, in 2022 the Standard 7 results were unexpectedly delayed, leaving Philip and his team with just a few weeks to complete the Scholarship Application Process.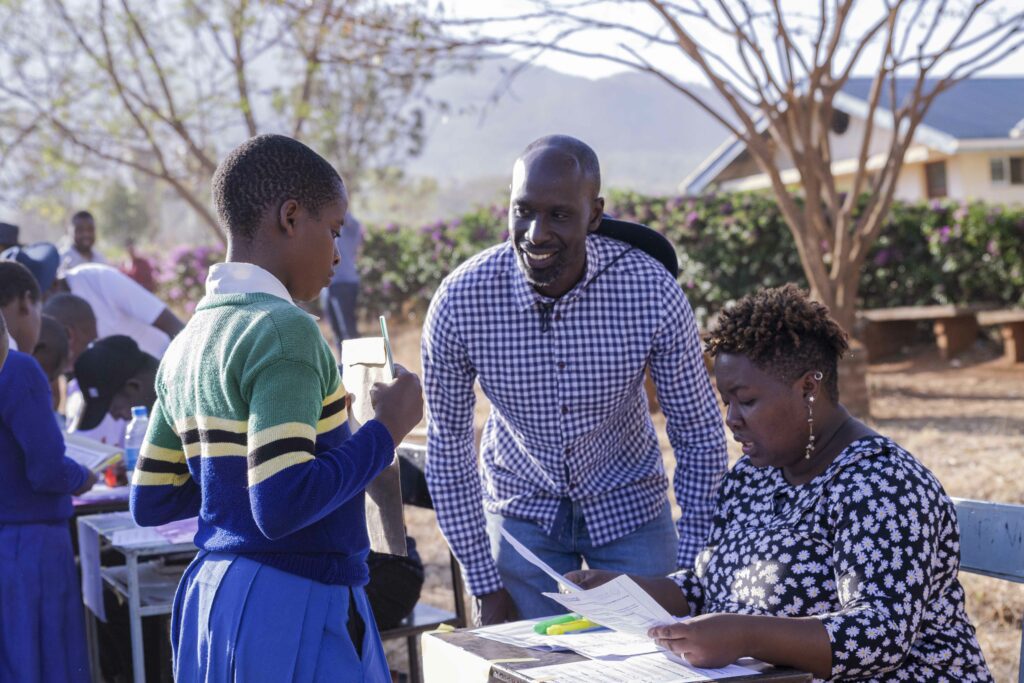 "Our target was to invite about 4,000 applicants," says Philip. "This involves delivering letters to hundreds of government schools to invite their top performing students to attend Scholarship Application Days, then we hold the Scholarship Application Days and after that, there are Poverty Assessments for students who have passed the exams. This all had to be done in a span of about three weeks!" he continues.
Faced with this seemingly impossible challenge, Philip and his team sought help from St Jude's staff – and they responded in kind. In a matter of days, hundreds of St Jude's staff and alumni had spread across Northern Tanzania, happily assisting with letter distribution to ensure that all eligible students could attend the school's Scholarship Application Days. Some staff volunteered their personal vehicles to supplement the St Jude's bus fleet, while many made use of local transport, like motorcycle taxis, to reach remote areas quickly.
"I have never seen such team spirit and unity in my career," recalls Philip. "It's like we had an army of ants working for us," he adds.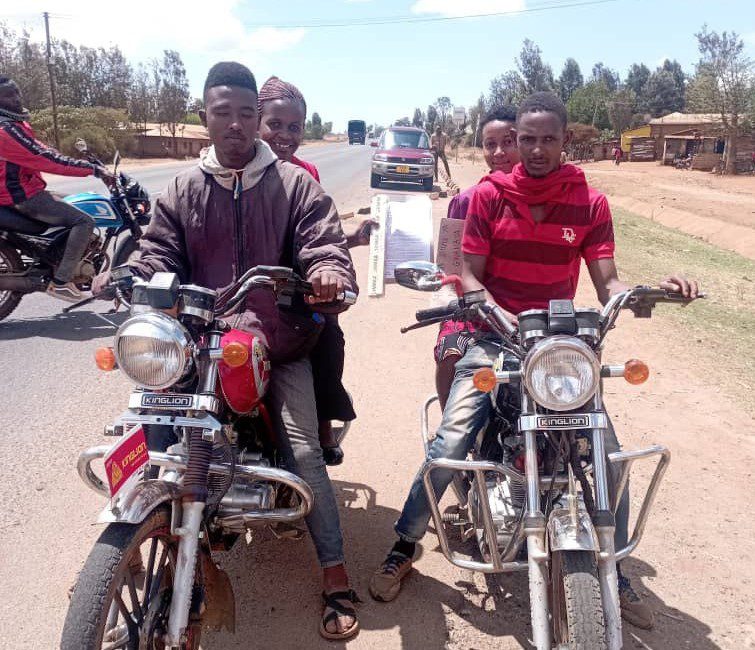 To make the job even bigger, 2022 was the first year students from Dodoma region could apply for a St Jude's scholarship, in addition to those from Arusha, Manyara and Kilimanjaro regions.
Yet, with an amazing show of spirit, 38 staff and 68 volunteers successfully delivered 4,936 letters to 1,013 schools, ensuring that the Scholarship Application Days could proceed as planned in early December.
On the days themselves, the prospective students sat examinations and completed short interviews. Those who passed with good marks were then placed on a list to receive a House Check from St Jude's staff, who performed Poverty Assessments to determine which students would benefit most from a scholarship to study at St Jude's.
Erland was one of the many St Jude's staff who spent several days completing House Checks in the Dodoma region.
"I had never travelled to that part of the country before, so it was an adventurous experience," says Erland.
With the deadline approaching quickly, Erland and his team had to move fast. However, they found themselves facing navigational and communication challenges, and meeting a few surprises along the way.
"We soon found out that a majority of our contacts were older people and didn't speak Kiswahili (Tanzania's national language) fluently," recalls Erland. "It was difficult to even arrange a rendezvous. And then at one point, our vehicle broke down and wouldn't start. So we had to push it until we finally got help from the locals," he narrates.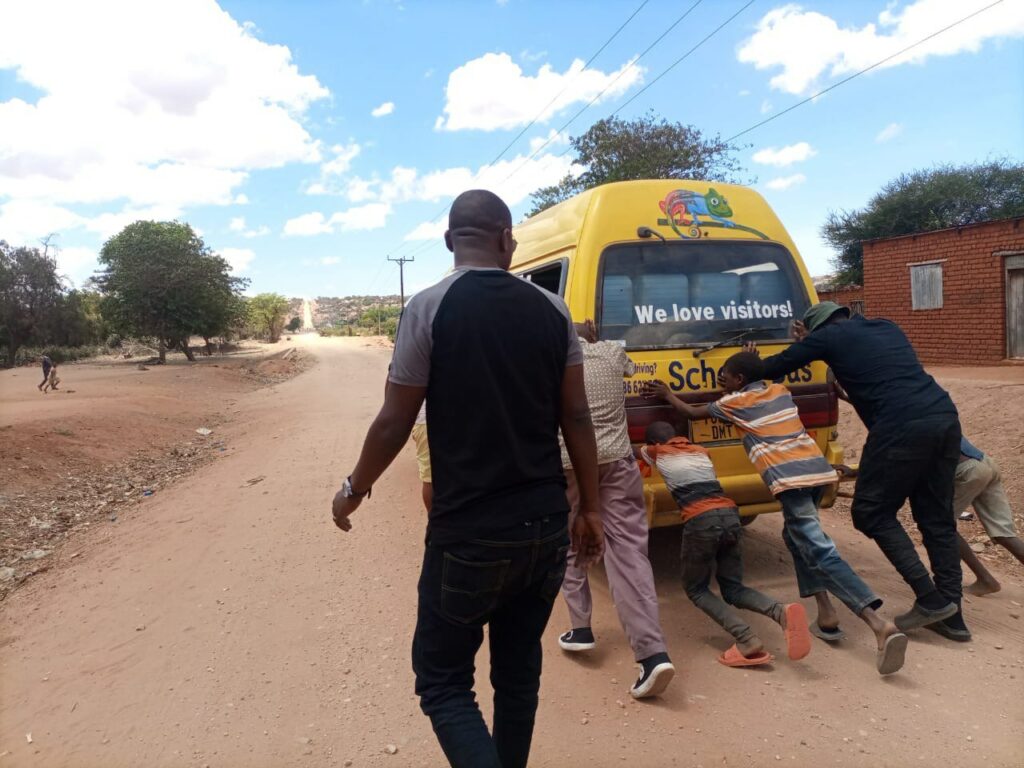 The most remote house Erland and his team had to visit was hidden away in a forest that was also home to wild animals, including hyenas.
"It took us close to an hour just to navigate the thick forest," recalls Erland. "I honestly didn't think we would find anyone living there," he admits.
Despite the challenges, the 2022 Form 1 Scholarship Application Process was a huge success. On 9 January 2023, 178 new students started Form 1 at St Jude's two secondary schools, joining 62 students who have continued at St Jude's from primary school.
The commitment to giving bright, poor Tanzanian students a free, quality education is one that requires self-sacrifice and willpower. Yet again, the St Jude's community has demonstrated that they are more than equal to the task.
Make a donation! Your support enables St Jude's to share the gift of free, quality education with students who need it most.
Replies