At The School of St Jude, receiving a St Jude's uniform is a day of celebration for newly enrolled students. It's the first step towards breaking the poverty cycle for these students who come from considerably poor backgrounds, yet demonstrate academic promise.
Every year, St Jude's offers academic scholarships for three key stages of a student's education in Tanzania; primary scholarships to support primary students from Standard 1 to Standard 7, O Level scholarships to support secondary students from Form 1 to the end of Form 4 and A level secondary scholarships to support the final two years of school, Form 5 and Form 6.
Francis is among the students recently selected to receive an academic scholarship at St Jude's. He joined in Form 5 after attending a government school for his primary and O Level education.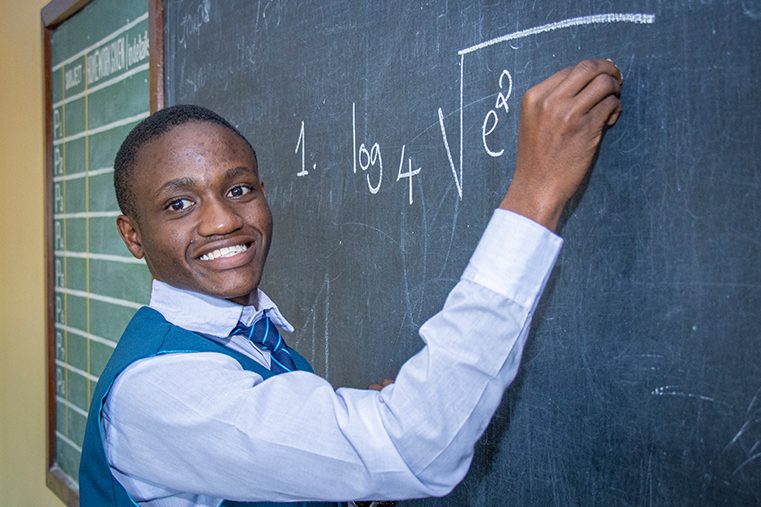 "I attended a government school where classrooms are overcrowded, there are few learning resources, boarding houses are without running water, and all students share one bathroom. With St Jude's, I have all the resources I need to succeed in my academic career. It's a dream come true," says Francis.
"I've been raised by my grandparents. My grandmother is a housewife, and my grandfather is a casual worker who does work as it comes," explains Francis, who aspires to be a civil engineer.
"In the next two years, I will receive free, quality education, learning the skills I'll need to become a future, community-focused leader."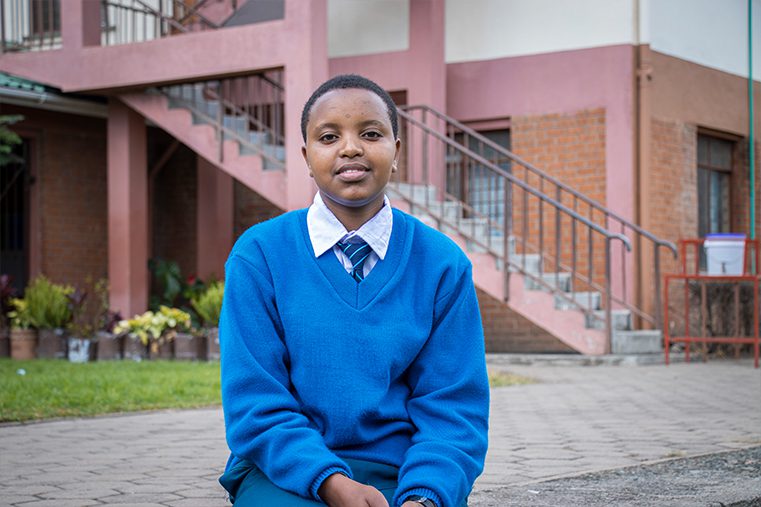 "It took me eight hours to get here from my village," says Philipina, a Form 5 science student.
Philipina dreams of becoming a doctor. "I want to be a surgeon. When I see how doctors help the sick and save lives, I am inspired."
"This is my first time staying at boarding school and I love it here. I don't have to worry about walking a long distance to get to school. I want to focus on my studies, fulfil my academic goals and develop my leadership skills so that I can support my family," she adds.
At St Jude's, teachers are passionate about helping students build self-confidence and develop leadership skills.
"For new students, we first help them become familiar with the school's core values," says Mr Joseph, a business teacher at Smith Campus.
The school has four core values which are Respect, Responsibility, Honesty and Kindness.
"Good leaders should have courage to speak in public, be honest, and demonstrate responsibility," states Mr Joseph.
"I encourage my students to learn public speaking and to compete for different leadership positions so they can practise and sharpen their leadership skills."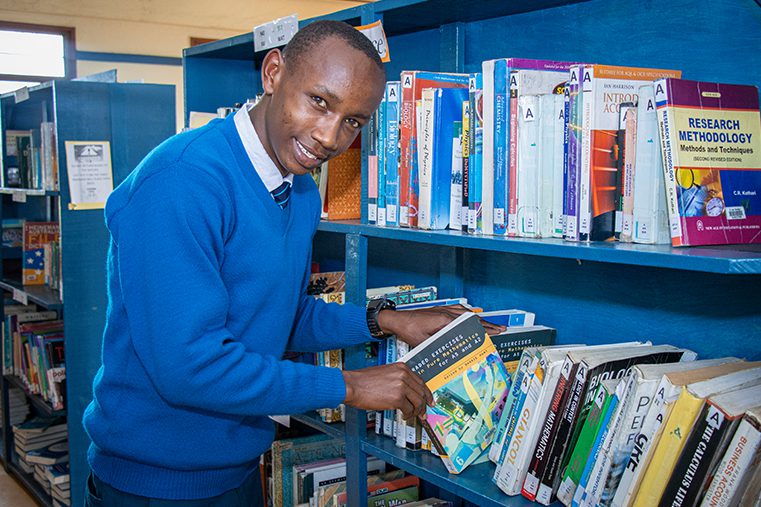 One new student ready to heighten his leadership abilities is Kelvin. As he begins his journey at St Jude's, he is looking forward to pursuing a leadership position within the student government.
"I want to run for a position as an academic prefect in the student government election," reveals Kelvin, a science student hoping to study petroleum engineering once he completes his A Level education.
"I was an academic prefect at the government school that I attended. One of the differences between being a prefect at St Jude's and at a government school is that we get recognised at the end of Form 6," he adds.
St Jude's honours student leaders with certificates when they complete Form 6 for outstanding leadership service.
"When I graduate, I will use the certificate to demonstrate my leadership capabilities for employment opportunities," Kelvin says proudly.
St Jude's strives for academic and moral excellence and ensures that students attain a holistic education, providing them with a pathway out of poverty.
Replies